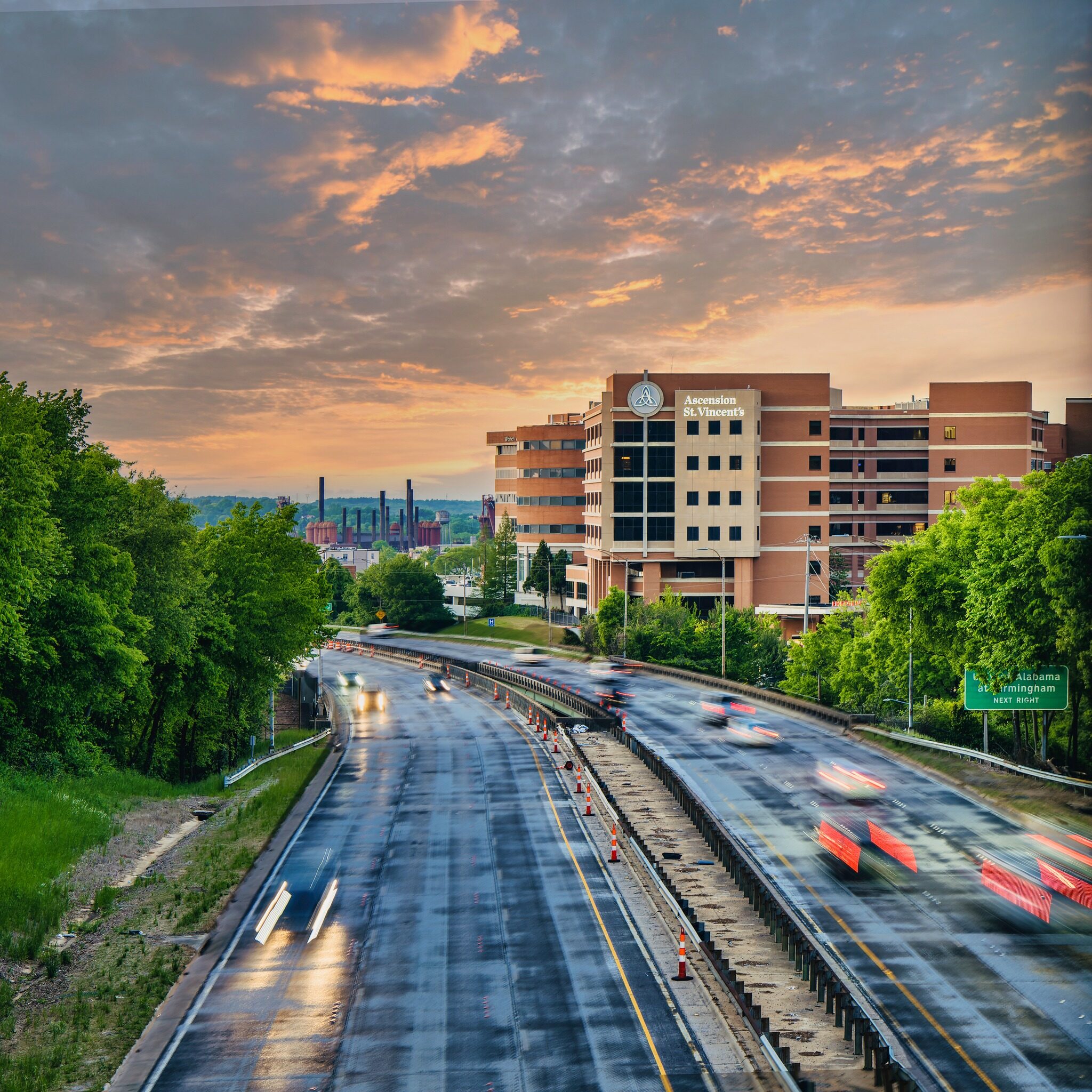 Birmingham motorists need to be prepared for some traffic slowdowns and closed exits and on ramps on the Red Mountain Expressway (also known as the Elton B. Stephen Expressway) this week.
Starting at Sunday, November 6th at 7:00PM, weather permitting, the Alabama Department of Transportation is closing the outside (right) lane of US-31 northbound and southbound between Milepost 270.8 and Milepost 275.3 for the construction of a Barrier Wall and Guardrail Installation.
The lane closures will be in place from 7:00PM to 6:00AM from November 6, 2022, thru Friday morning, November 11, 2022.
All travel lanes are expected to re-open at approximately 6:00AM each morning.
Exits and On Ramps
Several popular on ramps and exits will be closed on Red Mountain Expressway too.
If everything goes according to their plans (weather permitting and unforeseen delays), expect the following closures::
Nightly closure of the northbound on-ramps from University Boulevard and 3rd Alley as well as the US-31 northbound exit ramp at 3rd Alley
Southbound on-ramp from University Boulevard will be closed Sunday and Monday nights
Southbound on-ramp from Highland Avenue will be closed Monday night
Be Prepared
ALDOT suggests motorists consider alternate routes and adjust departure and arrival times this week.
Also – please observe work zone speed limits and use extreme caution in the area. This is dangerous work. We want to keep the workers safe so they can finish the road work as efficiently as possible.
Visit ALDOT's — Work Zone Awareness website — for a refresher on safety tips.
New and Improved Red Mountain Expressway
As reported by Bham Now this past April, ALDOT has big plans for the Red Mountain Expressway, a road that was built to handle 32,000 vehicles in the 1970 but handles 94,000 today.
Here is what ALDOT is doing :
Tearing out the old concrete in the median and guardrail
Putting in concrete shoulder and concrete barrier wall and retrofitting the bridge rail
They expect work to be complete by Spring of 2023.
Do you have alternative routes to propose? Share them on social media by tagging us @bhamnow