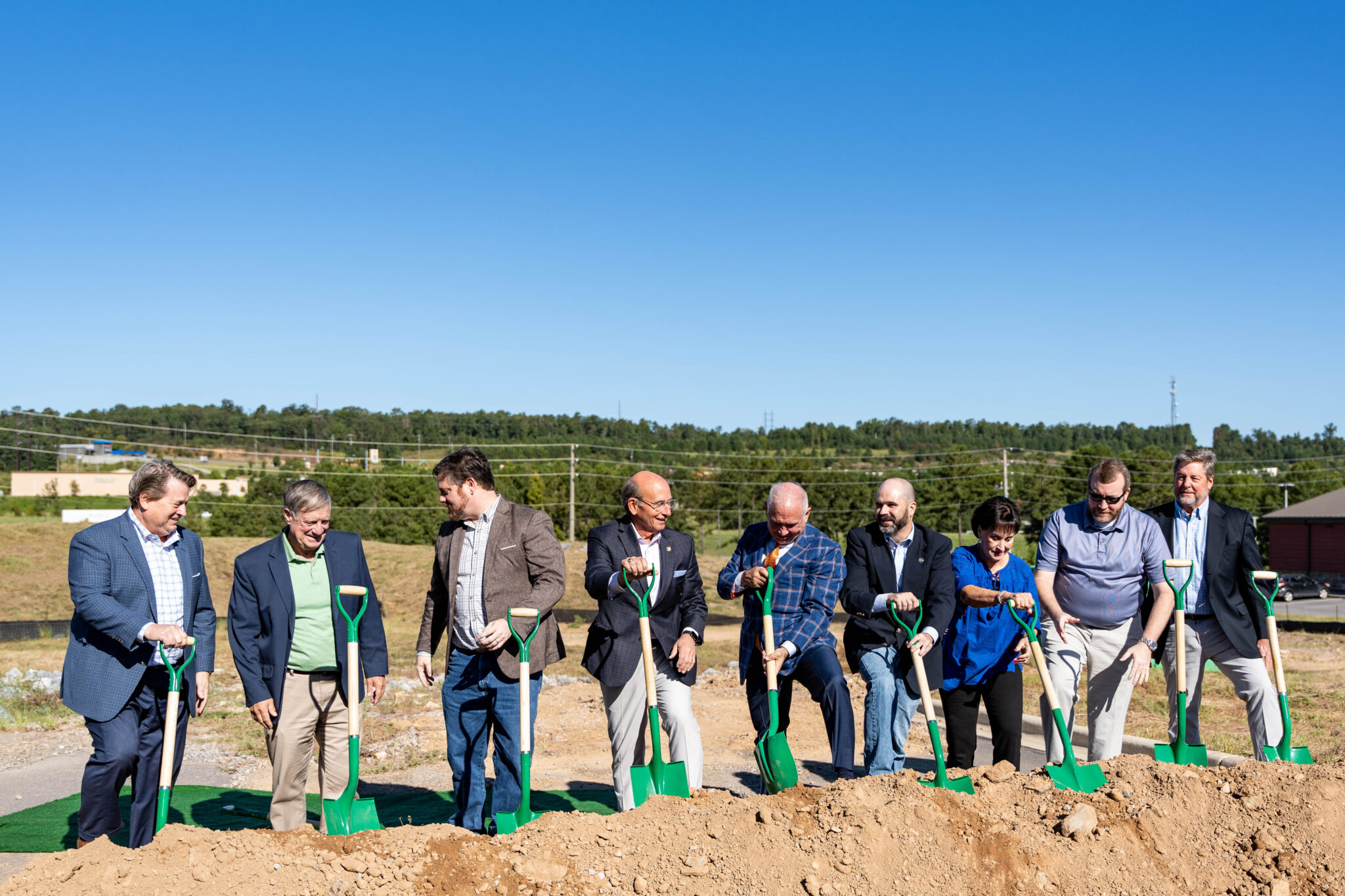 On Friday, September 23, Birmingham-based commercial real estate development company Broad Metro and their guests—including Hoover Mayor Frank Brocato as well as members of the Hoover City Council and the Hoover Art Council—gathered to celebrate the groundbreaking of Village Green, a new lifestyle venue & entertainment district located at Stadium Trace Village.
Keep reading to learn more about the groundbreaking and Village Green itself.
About Village Green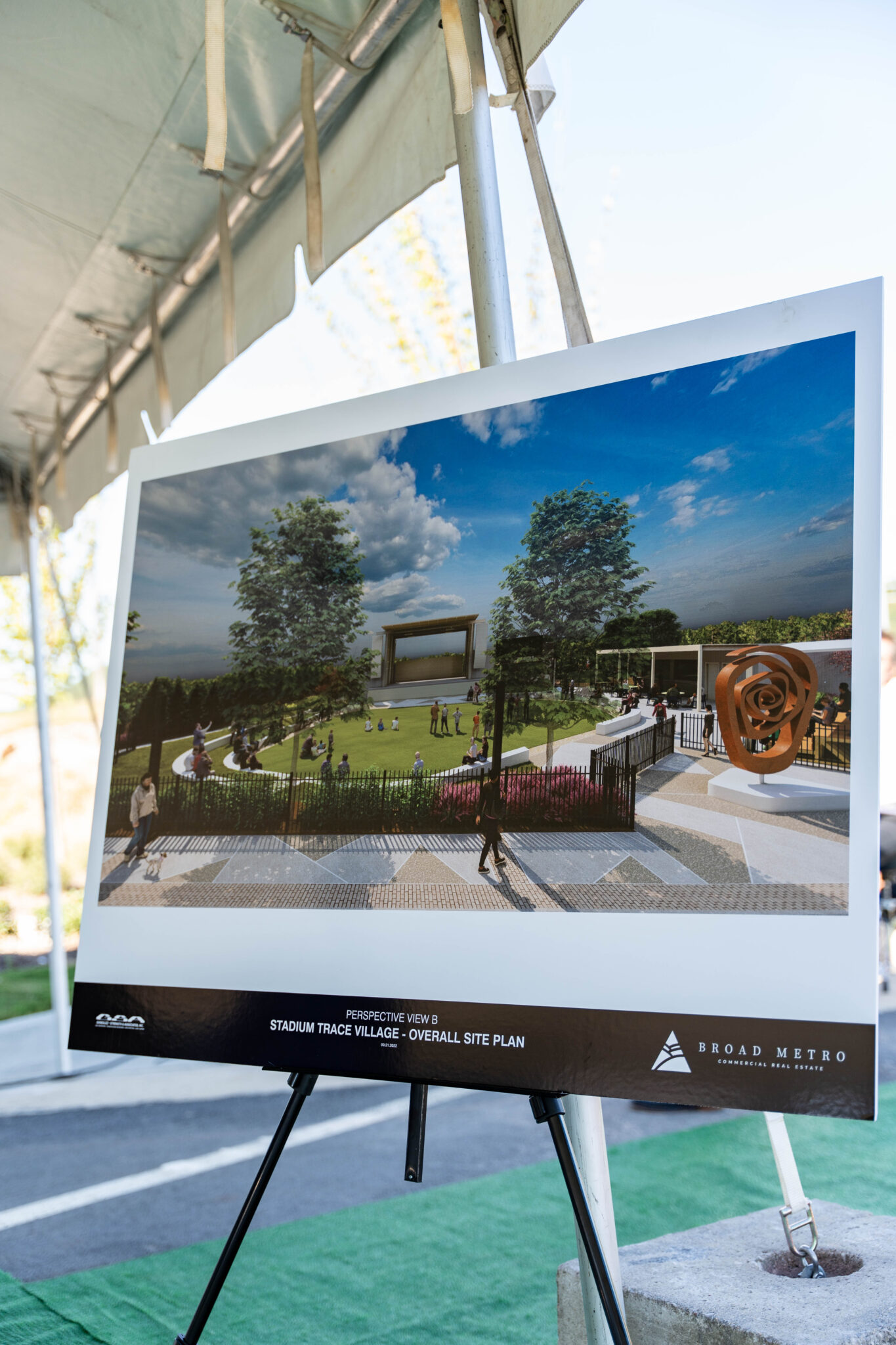 "This new venue has everyone in the city excited. Hoover is a destination city in Alabama, and Village Green will broaden our citizens and visitors' opportunities for great, kid-friendly family entertainment, restaurants and exposure to local artists. Local businesses will benefit from patrons visiting from all over the state."

Mayor Frank Brocato, City of Hoover 
Located in the City of Hoover's first official entertainment district, Village Green is designed to be a family-oriented arts and entertainment lifestyle venue. The 10,000-square-foot public area is meant to create a thriving hub for arts and culture within Stadium Trace Village, and will include:
A 40-ft by 32-ft covered amphitheater stage, including 800 sq ft of stage support space
A large multi-purpose pavilion
A multi-use bar with covered air-conditioned seating area, named The Deesh
An outdoor recreation area
A spacious green lawn
A 1,400 sq ft secure play area for children, with play mounds, a crawling tunnel, a slide, musical themed playscapes and an interactive art wall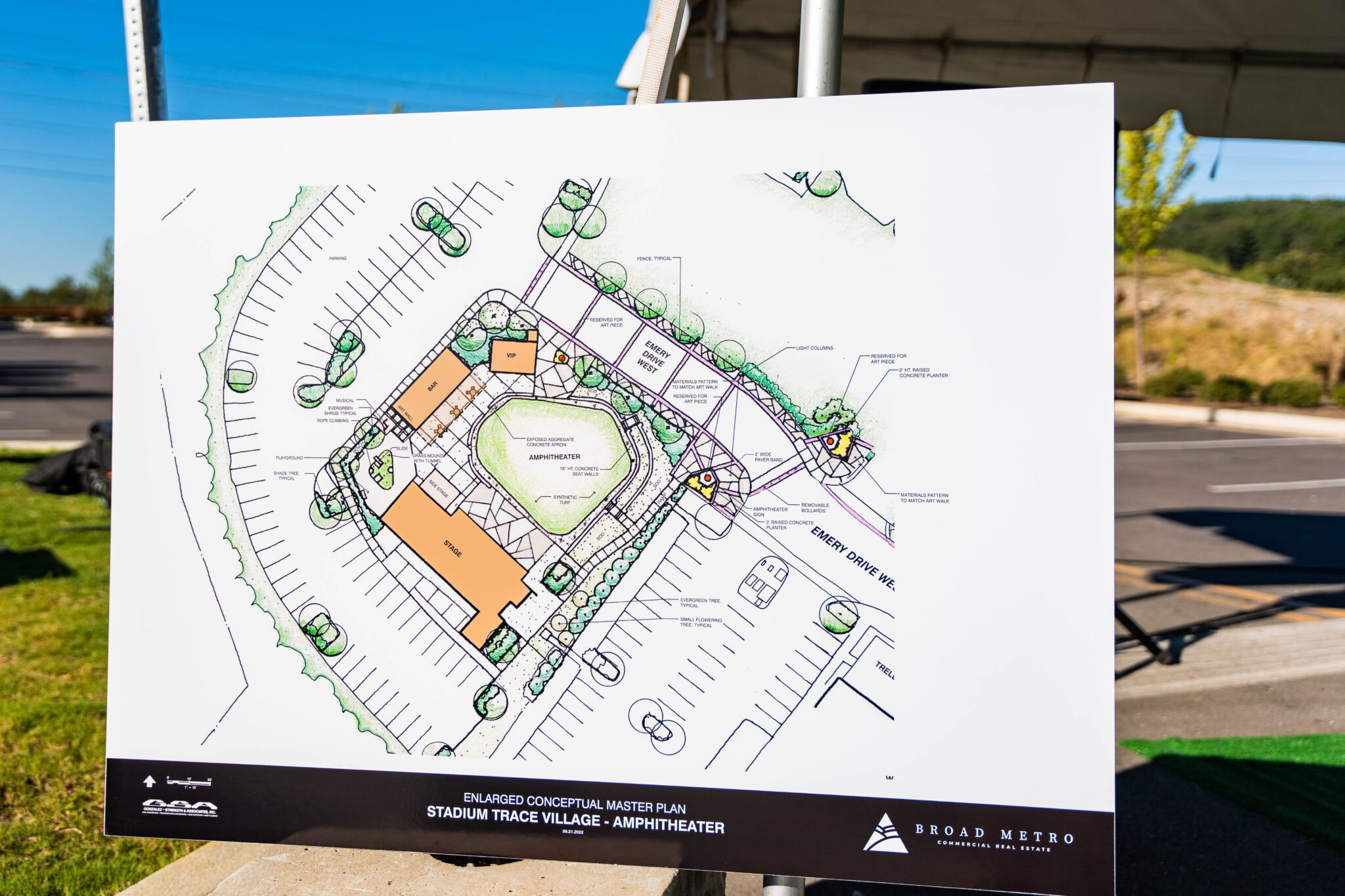 In addition to a community-centric space, Village Green is designed to have the ability to host larger, ticketed events when needed.
"This exciting new Lifestyle Venue and Entertainment District will give the City of Hoover another great attraction for our visitors and residents. With our 19 hotels, multiple restaurants, the Hoover Met Complex and great shopping, this just adds another great attraction for our city."

Tynette Lynch, City of Hoover Tourism Director
Coming Fall 2023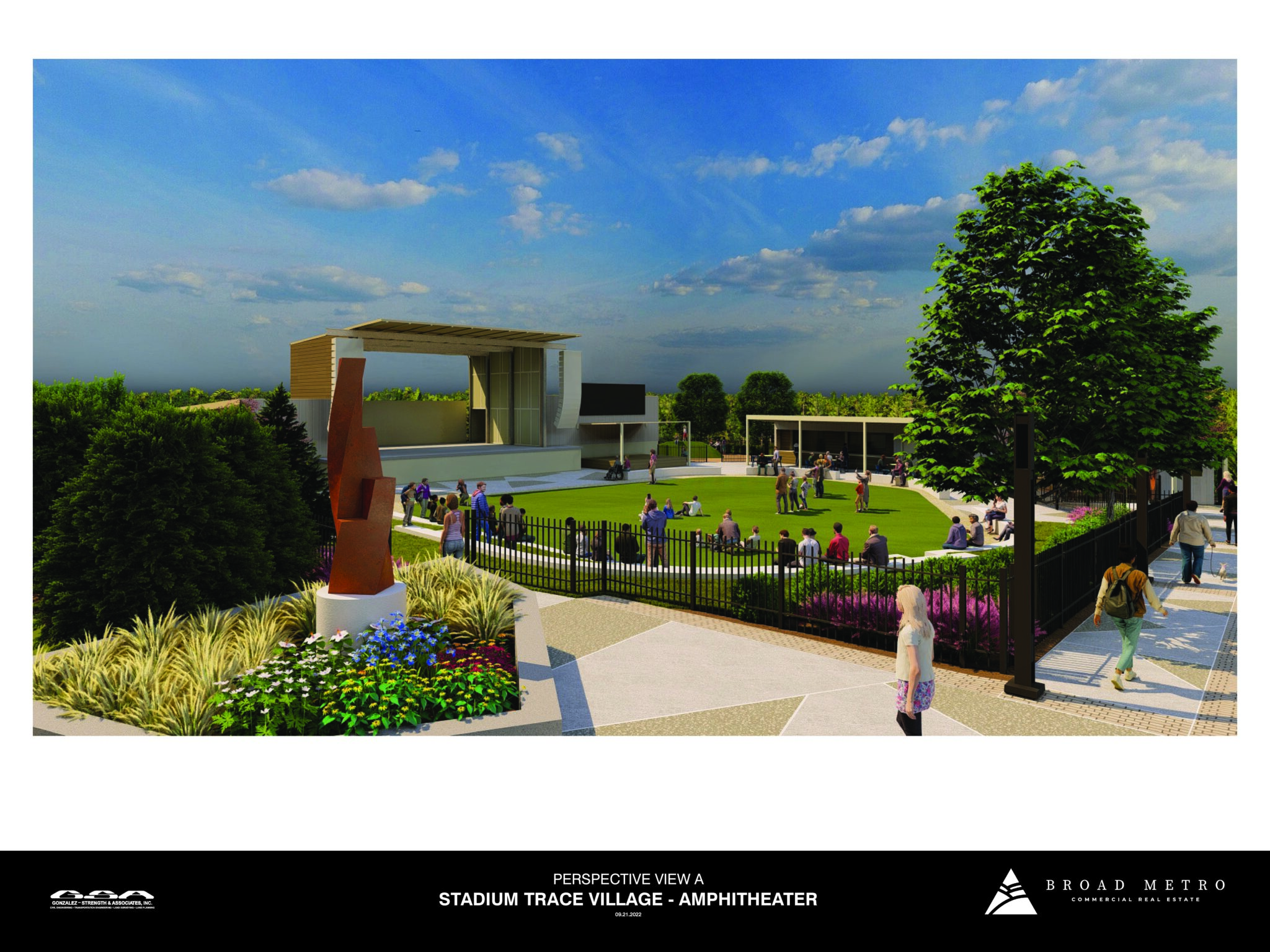 According to a press release from Broad Metro, Village Green is expected to be completed by Fall 2023. Involved in the Village Green project are several local companies, including:
"Hoover is a pro-business and community-focused city that has, from the moment we agreed upon a development plan, been a great partner in the success of Stadium Trace Village. Their commitment to growth coupled with the buy-in from the community encouraged us to develop Village Green. We're proud to serve Hoover residents and visitors as the first open-air lifestyle venue, and in 2023, we will have an operating entertainment district featuring Village Green."

William Kadish, Founder of Broad Metro
Excited to see the groundbreaking of a new project in Stadium Trace Village? Tag us @bhamnow to let us know your thoughts!