Sponsored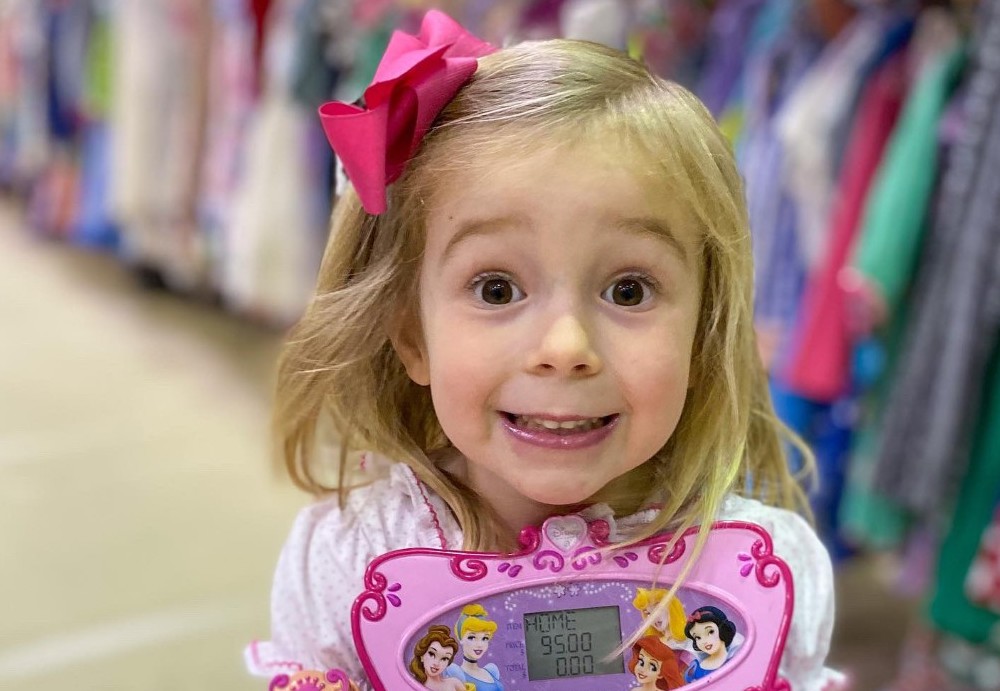 Seeking amazing deals on children's and baby items? Then mark your calendar and prepare to shop—the Asbury United Methodist Church's semiannual Giggles & Grace Consignment Sale is back with all your fall essentials, September 9-10. Read on for inside deets on sale items, volunteer perks and more.
What you'll find at the sale
If you've never been to the Giggles and Grace Consignment Sale, get ready to feel like you've walked into your local Babies R Us or Buy Buy Baby—but an even better version! Not only will you find tons of baby and children's items to browse and purchase, but you'll also save a bundle because everything is low in cost.
Shop the sale, September 9 and 10 for items like:
Cool-weather clothes + shoes, including holiday clothing, costumes, collegiate wear, seasonal children's shoes + outwear like coats and jackets
Accessories like hair bows, swaddles + sleep sacks
Essentials like cribs, high chairs + strollers
Books, games + toys
Bonus: Select items will be half price on Saturday, September 10!
More than a sale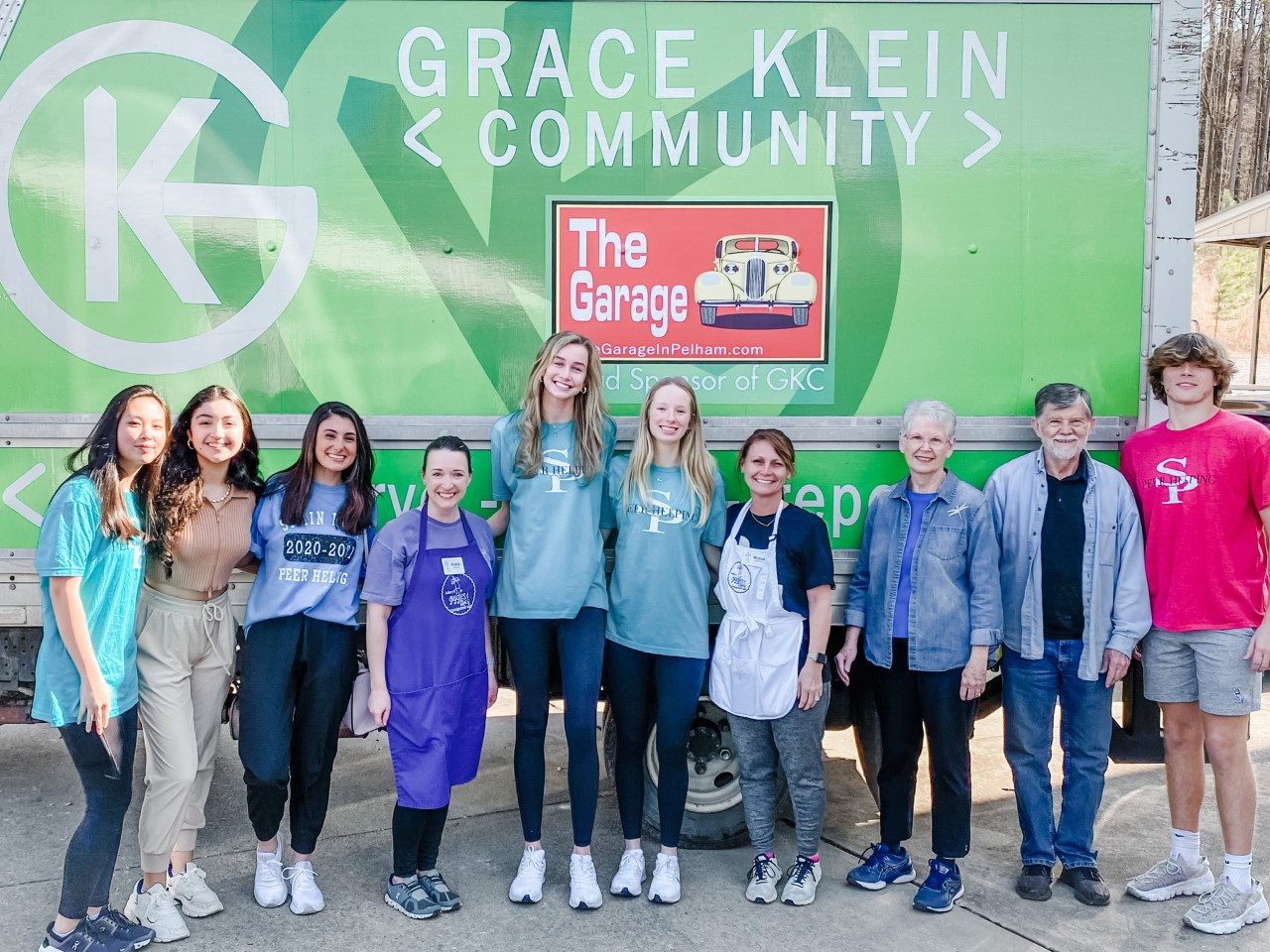 Shopping the Giggles and Grace Consignment Sale is, of course, a great way to score amazing deals, but it's also a huge mission outreach for Asbury and the communities they serve. Here's how:
Charity donations
Items that aren't sold during the sale are donated to a number of charities servicing Birmingham areas and Shelby County. Some include:
Food security
During each Giggles and Grace Consignment Sale, Asbury collects canned goods/non-perishable items for their Food Pantry.
Inside tip: Love to shop, but don't have the patience to stand in the check-out line? We have the secret on how to skip the line.
All you have to do is donate canned goods/non-perishable items during the sale on Saturday, September 10 between 8AM and Noon. For each donated food item, you'll be entered in a raffle to win a Check-out Fast Pass, which means once you're done shopping, you'll get to skip the check-out line!
Shopping coupons
For those in need of financial assistance, Asbury offers shopping coupons for those who need help providing for their children. To see if you qualify, fill out one of the following forms by Wednesday, August 28:
*If approved, you'll be notified via email by Wednesday, September 7.
Give a little, get a little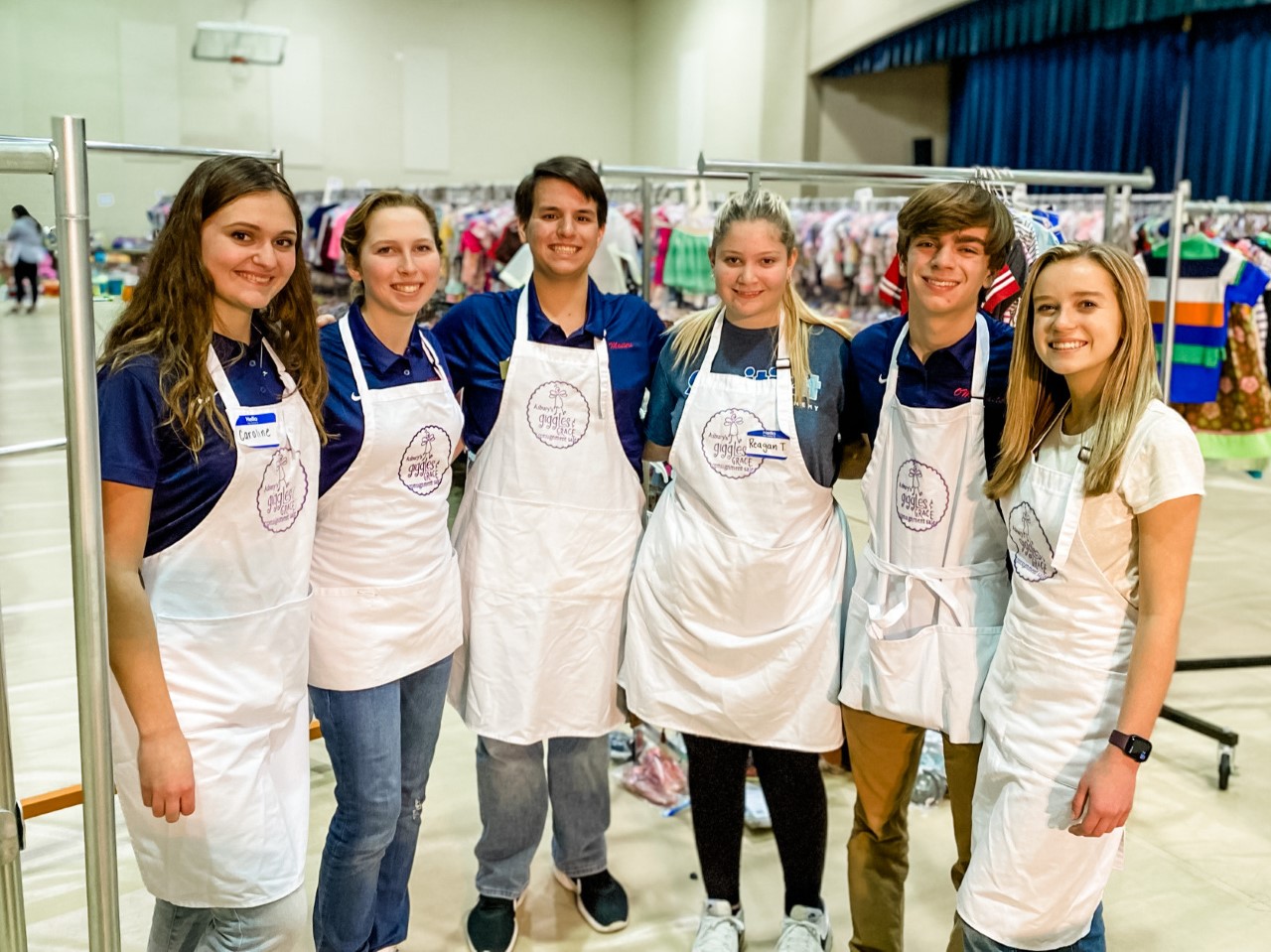 Want more ways to give back and score shopping perks? Become a Giggles and Grace Consignment Sale volunteer. Here are some reasons why:
Your time will help raise money for Asbury Children's Ministry + mission projects.
It's a great way to fellowship and meet other volunteers + shoppers.
You'll get to shop the sale a day early on Thursday, September 8.
Ready to volunteer? Learn more + sign up.
Event Details
Stay in the know on all the Giggles & Grace Consignment Sale happenings—follow the sale on Facebook and Instagram.
You can also learn more about Asbury United Methodist Church by visiting them via website, Facebook, Instagram and LinkedIn.
Sponsored by: