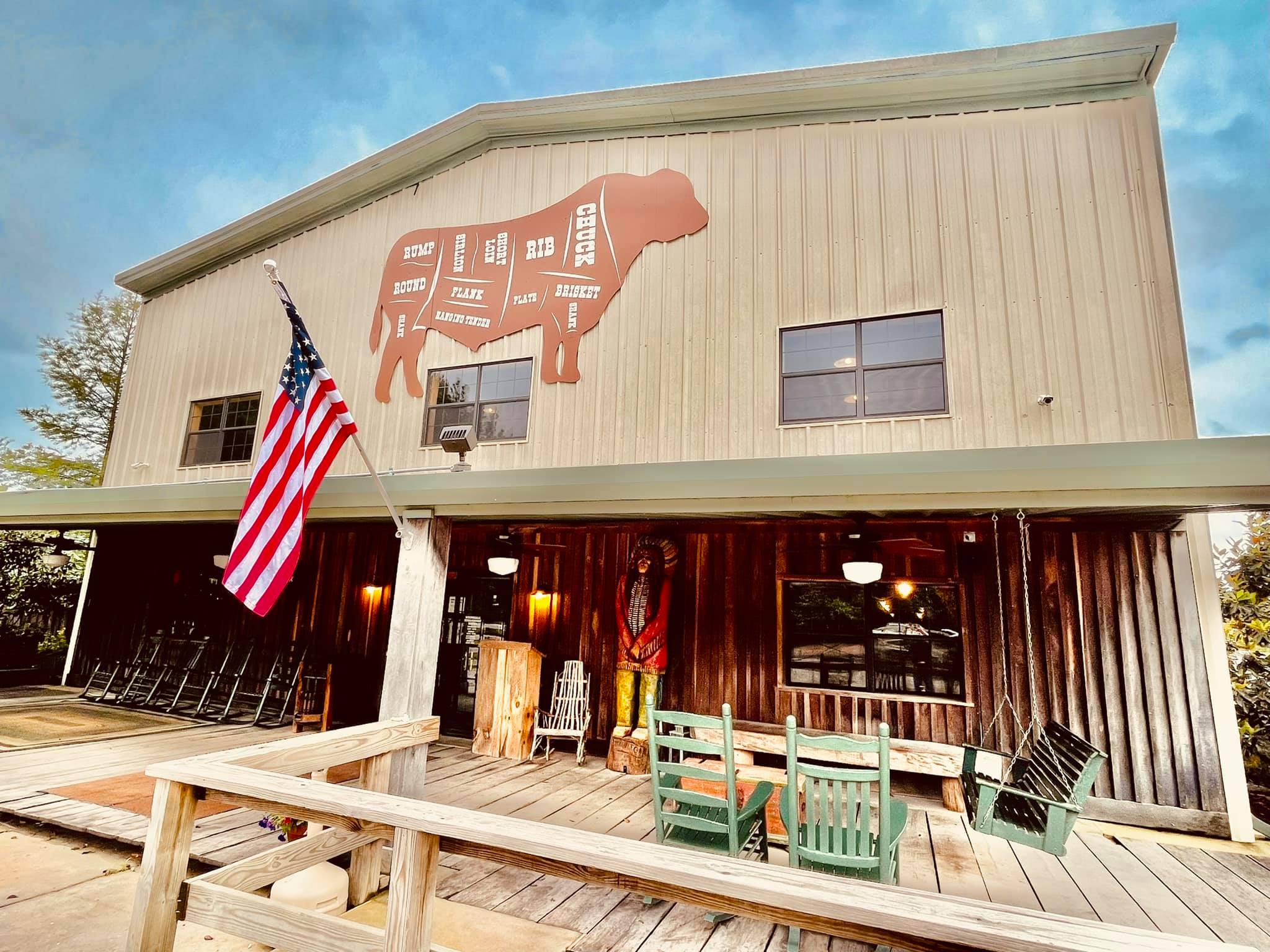 Award-winning Marshall Steakhouse and Resort (Marshall Steakhouse) is expanding into Birmingham on 95 acres of the "Hallmark Farms" property. Keep reading to find out what to expect in the new property.
All about Hallmark Farms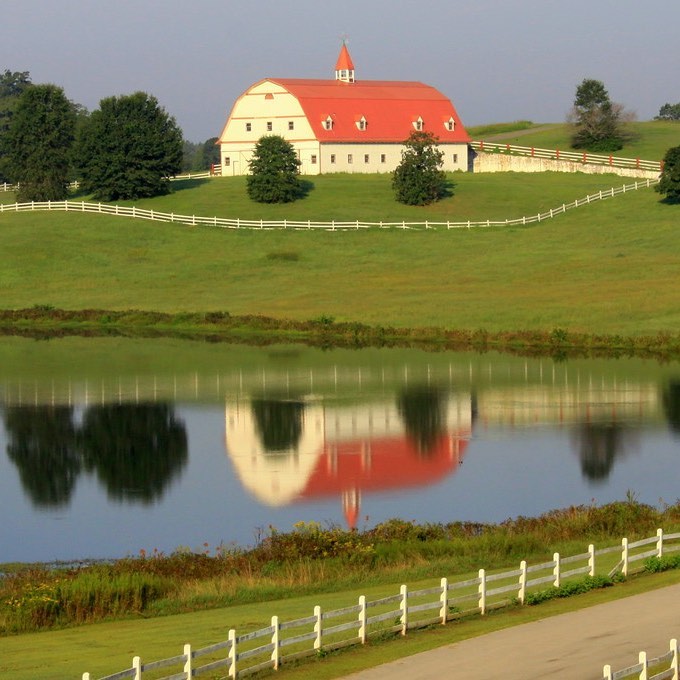 Even if you're not familiar with the history of Hallmark Farms, you've likely seen the iconic property while driving on I-65. Built by Ted and Marry Ruth Hallmark in 1976, the 565-acre farmland property includes a massive mansion, barns and landscaped grounds.
In 2018, the Hallmark Farms Cooperative—a joint initiative made up of members from the City of Warrior and Jefferson County—purchased the estate. The Cooperative's goal is to preserve the house while providing new jobs and economic growth for the community.
In 2022, Hallmark Farms was home of the Decorators ShowHouse, an annual fundraising event for the Alabama Symphony Orchestra. In the Decorators ShowHouse, participating designers chose a room in the house to decorate and redesign.
Marshall Steakhouse 🤝 Birmingham
Marshall Steakhouse, which has its first location in Holly Springs, Mississippi, has been featured as the "Best Steakhouse in Mississippi" by the Food Network since 2018 and includes a full service dining room and resort-style destination property.
Each Marshall Steakhouse concept incorporates the steakhouse experience in a casual recreational setting.
Here's a look at what to expect for the property:
9,000 SF of restaurant space
7,000 SF retail store
120-seat bar
120-seat banquet facility
100-space Class A RV park
50 overnight cabins
"We are very deliberate and strategic about selecting all of our locations. Our popularity in Holly Springs near Memphis proves that high growth towns not far from larger, metropolitan cities attract large numbers of people seeking fine dining in a casual and fun setting."

Randall Swaney, Founder + Owner, Marshall Steakhouse
Why Birmingham?
Each Marshall Steakhouse location is selected right outside of a large metropolitan area to attract visitors, so Warrior was the perfect option.
"The exciting thing about the Jefferson County, AL site is that it is on the beautiful and well-known Hallmark Farm property. People can come eat with us and say they got to stay and dine on the historic Hallmark Farm and that is very exciting to many, including myself."

Randall Swaney, Founder + Owner, Marshall Steakhouse
According to Swaney, Marshall Steakhouse seats around 320 at a time and often maxes out at 900 per night.
"This growth is going to produce a new tax revenue and great food to the citizens of Warrior. We look forward to all that this development brings."

Johnny Ragland, Mayor, City of Warrior
For more buzzy updates like this, follow Bham Now on Instagram, Facebook and LinkedIn.