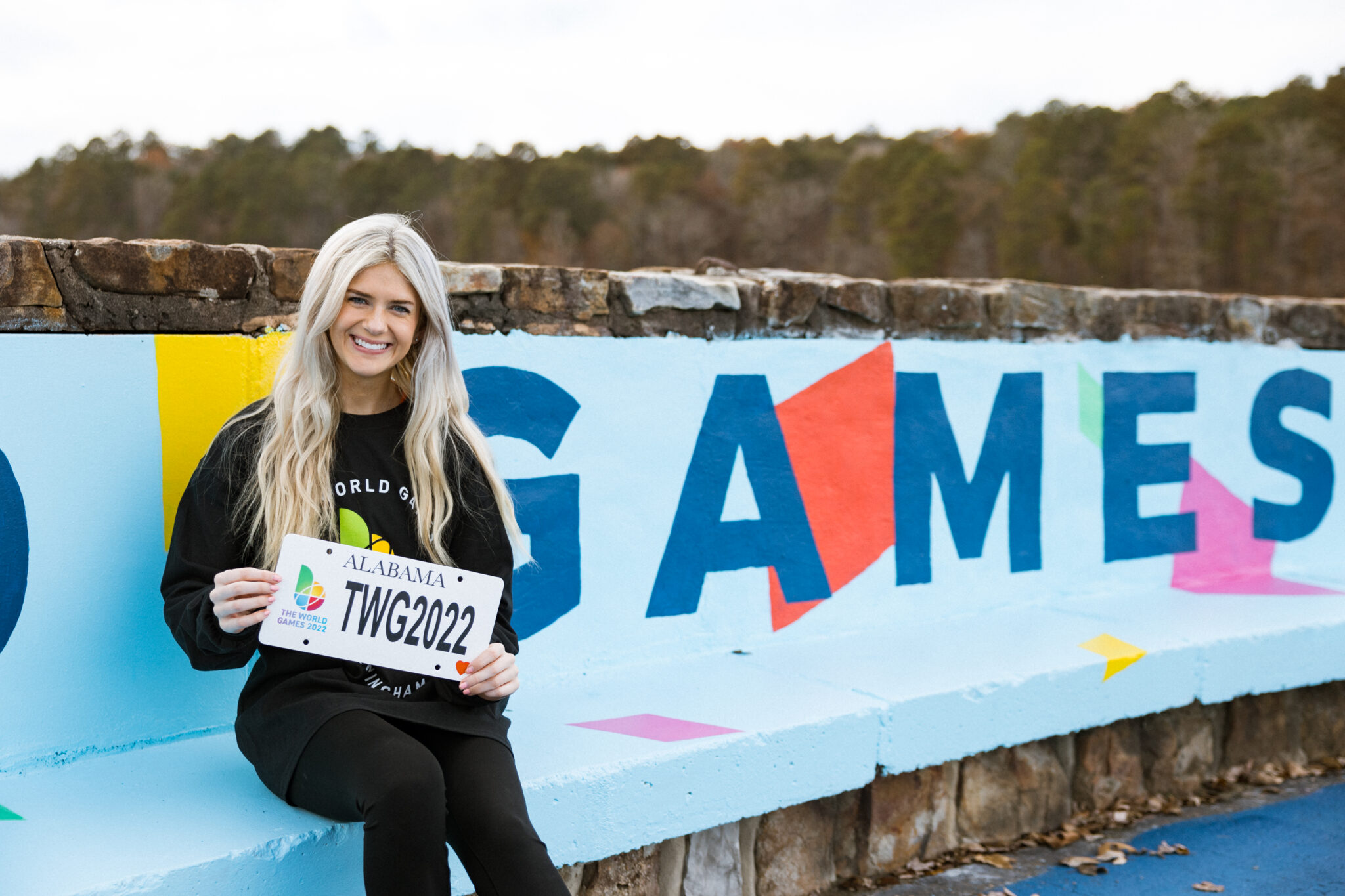 It's the final countdown leading up to The World Games 2022 (TWG 2022) and in turn, major road closures and safety perimeters are taking effect that may affect your daily commute. Read on for maps, information, tips and tricks to help you prepare.
When in doubt, head to the Bham Ready website or text BHAMREADY to 888-777 for important street closings, updates and news alerts from the City of Birmingham.
What roads will be closed?
The City of Birmingham encourages everyone to "know before you go" about traveling during TWG 2022 to ensure the smoothest visit possible. The perimeters will block non-official vehicular traffic, but pedestrians can move freely within the perimeters.
The following areas have been classified as closed perimeters for TWG 2022:
To view detailed maps of road closures within each perimeter, click here.
FREE public transit: Ride the Line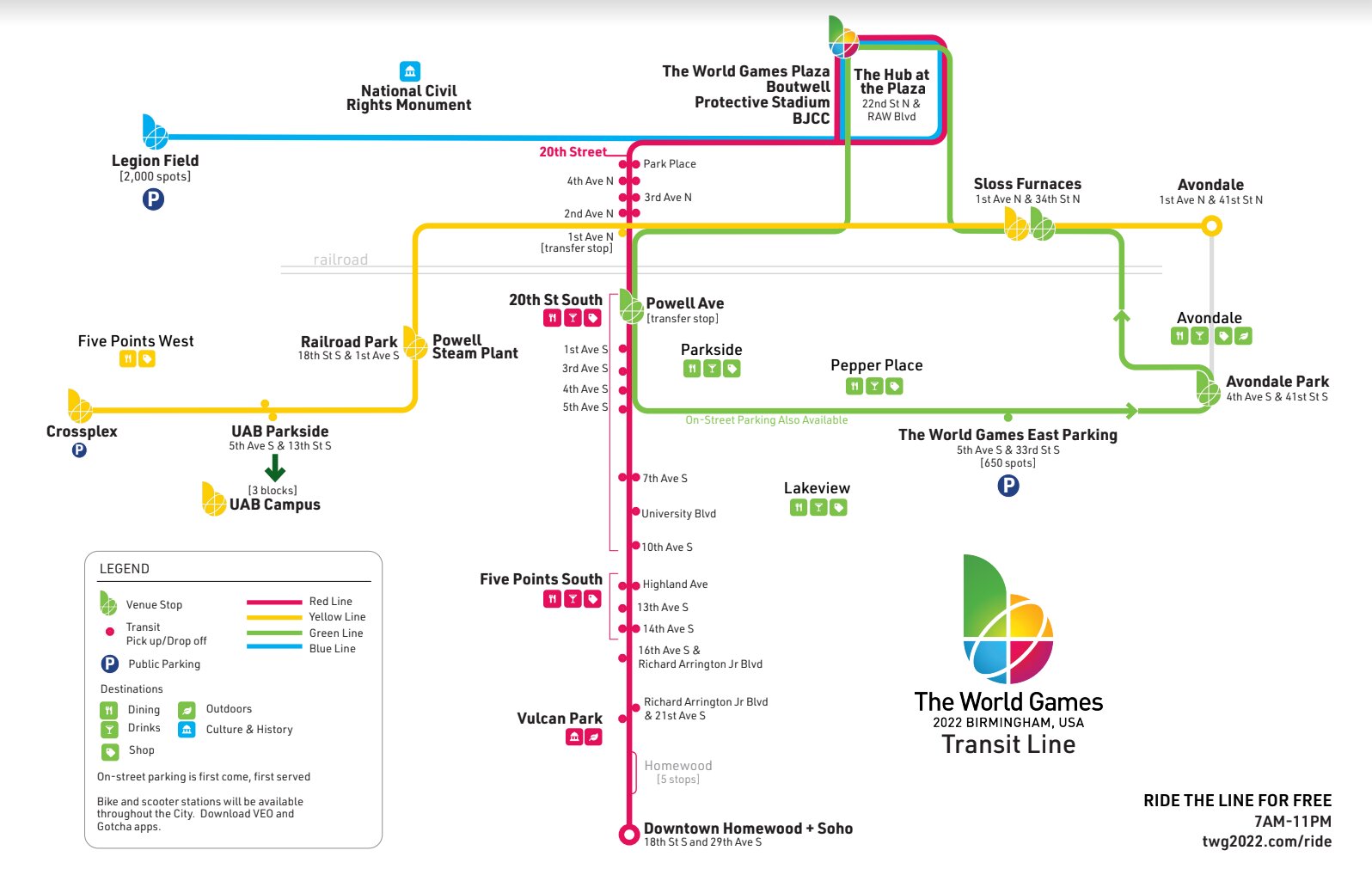 Ride the Line is a FREE and convenient shuttle service available to efficiently and safely transport you to and from TWG 2022 events.
"This will be the easiest and most efficient way for fans to get to most venues to watch these incredible sports competitions. Thanks to a partnership between the City of Birmingham, the BJCTA and the Birmingham Organizing Committee, all Ride the Line shuttles will be free and accessible for fans enjoying The World Games 2022. With Ride the Line, you will get a free ride that will drop you off at the closest entryway."

Nick Sellers, CEO, The World Games 2022.
The shuttles will be clean and airconditioned and include information and signage about Ride the Line routes, the sports venues and event schedules that will help fans get where they need to go.
Time of operations:
Green & Blue Lines—9AM-Midnight, daily
Red Line & Yellow Lines—7AM-11PM, daily
For more information on Ride the Line, including a full list of places to park, visit their website.
Waze + Google Maps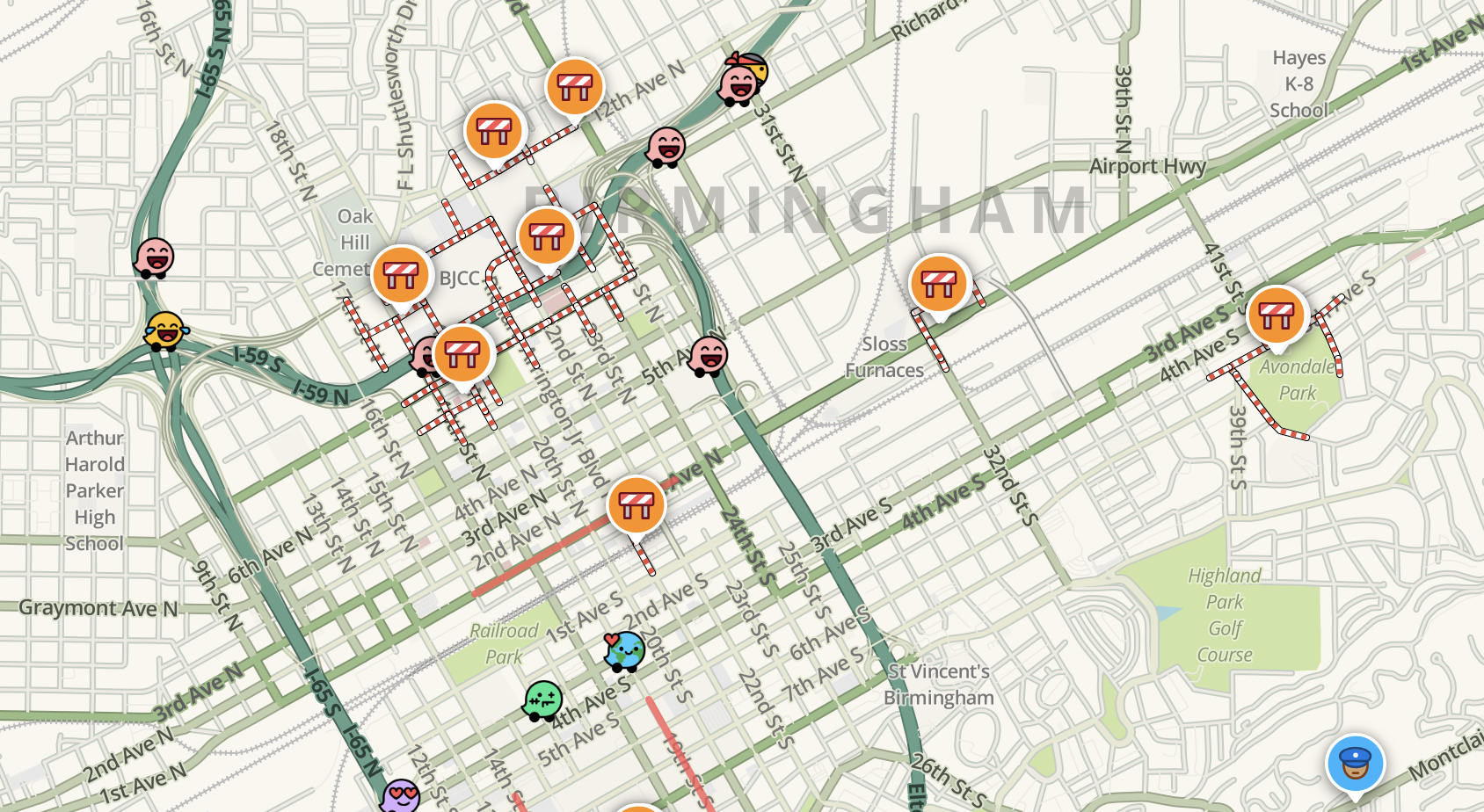 Worried about keeping track of all these closures? Don't fret, Waze and Google Maps are here to help you navigate these road closures with ease.
You can view a live map on Waze to see road closures around you and on your commute to plan for the most efficient travel.
Google Maps has also marked off current road closures and will reroute you accordingly.
Residents and businesses with additional questions may email BhamReady@birminghamal.gov. Residents and businesses in both the downtown and Avondale Park venue perimeters can email BhamReady@birminghamal.gov to inquire about vehicle credentials.
Walkability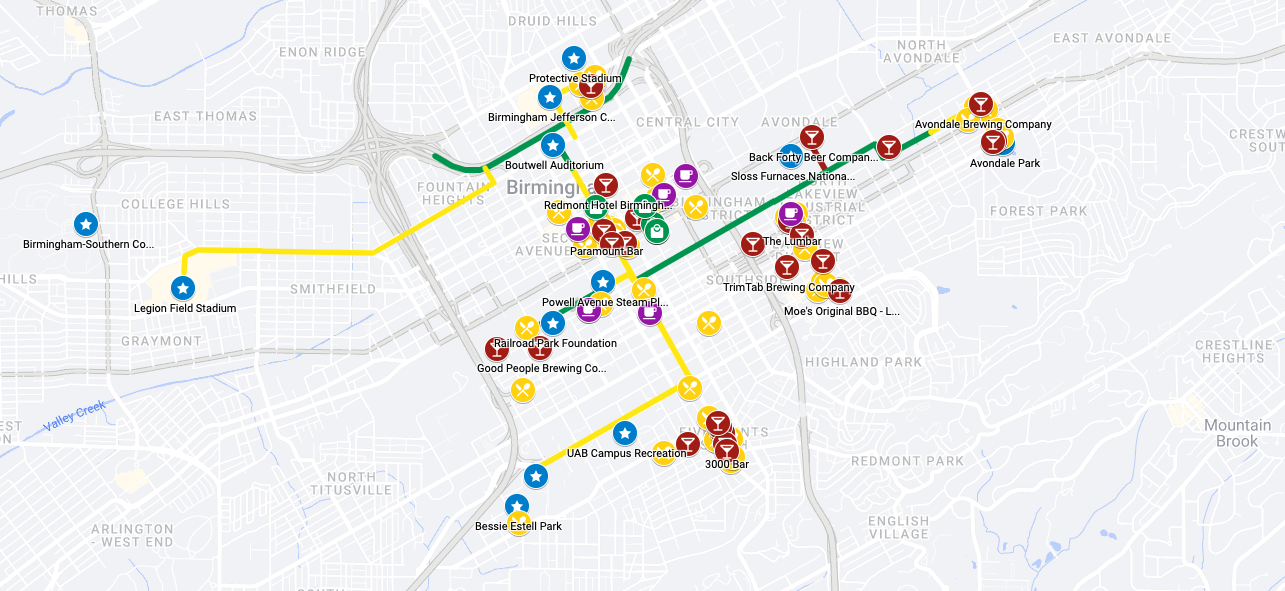 Travelling around TWG 2022 by foot? Orchestra Partners released an insider's look at the best walking routes between The World Games 2022 venues, including local restaurants, bars and shops along the way. Get full details on the map here.
Grab your tickets for The World Games 2022 today, and follow TWG 2022 on Facebook and Instagram for updates.
Stay in the know with all the latest news—sign up for our FREE daily newsletter delivered straight to your inbox.