Sponsored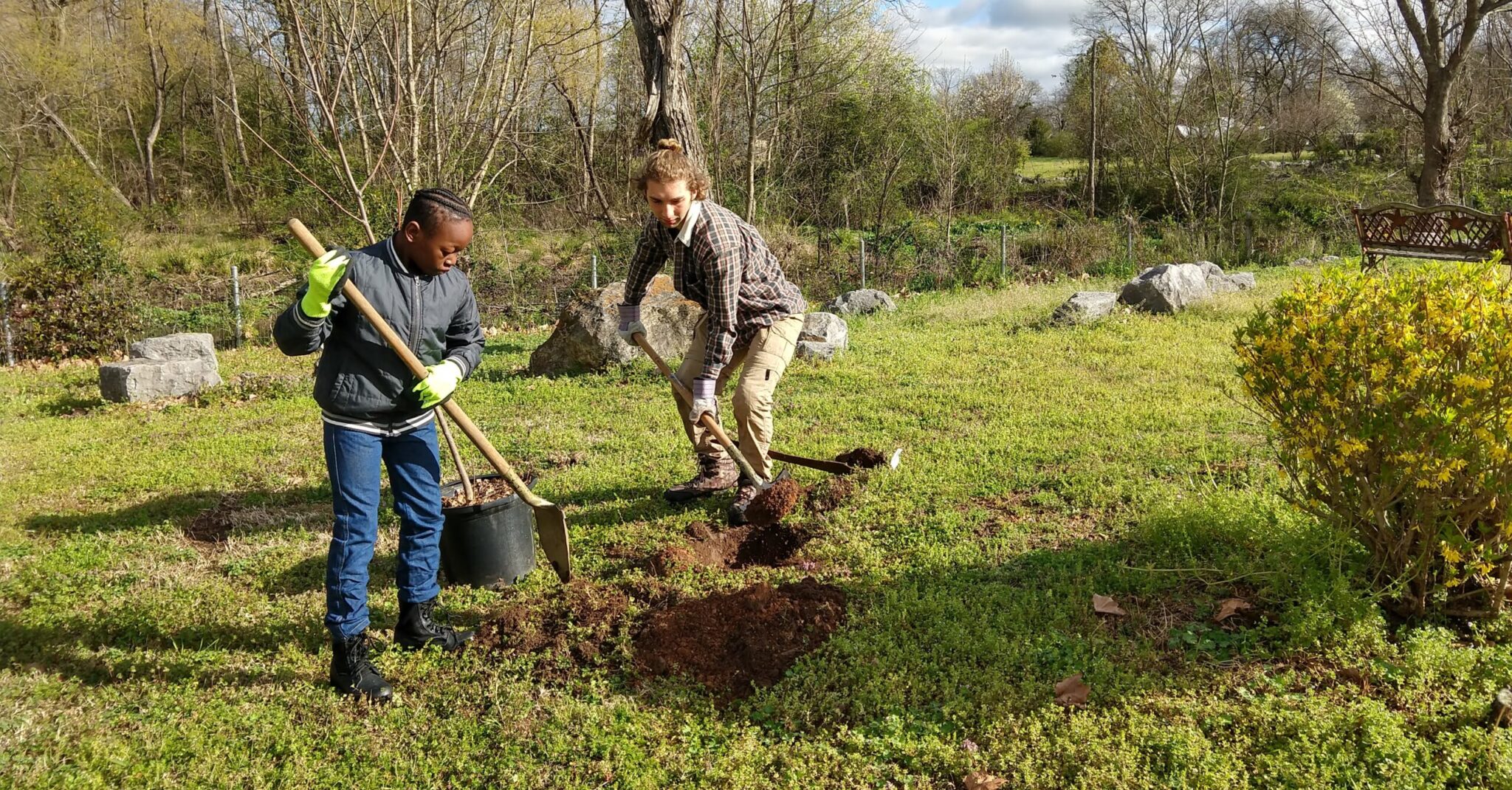 In 2009, Freshwater Land Trust (FLT) became the first land trust in Alabama to be accredited by the national Land Trust Accreditation Commission. They received the distinction four years before any other land trust in the state. FLT has been granted accreditation renewal at every required interval, with the latest renewal occurring in 2020, and its stewardship is a big reason for that special recognition.
Being good stewards of its over 8,000 protected acres of land in and around Birmingham and throughout Central Alabama, including Jefferson, Bibb, Blount, Dallas, Shelby, St. Clair, Tuscaloosa, and Walker Counties, is a top priority for FLT—and it shows.
"Although our stewardship work is not as easily recognizable as some of our organization's other work, it is absolutely critical to our mission," said Rusha Smith, Executive Director of FLT. "Our stewardship efforts protect and enhance the land and water in our area for generations to come. We can acquire all the property we want, but we have to take care of it to make a difference."
We reached out to FLT to learn more about their stewardship program and why it matters. Keep reading for all the details.
Big Job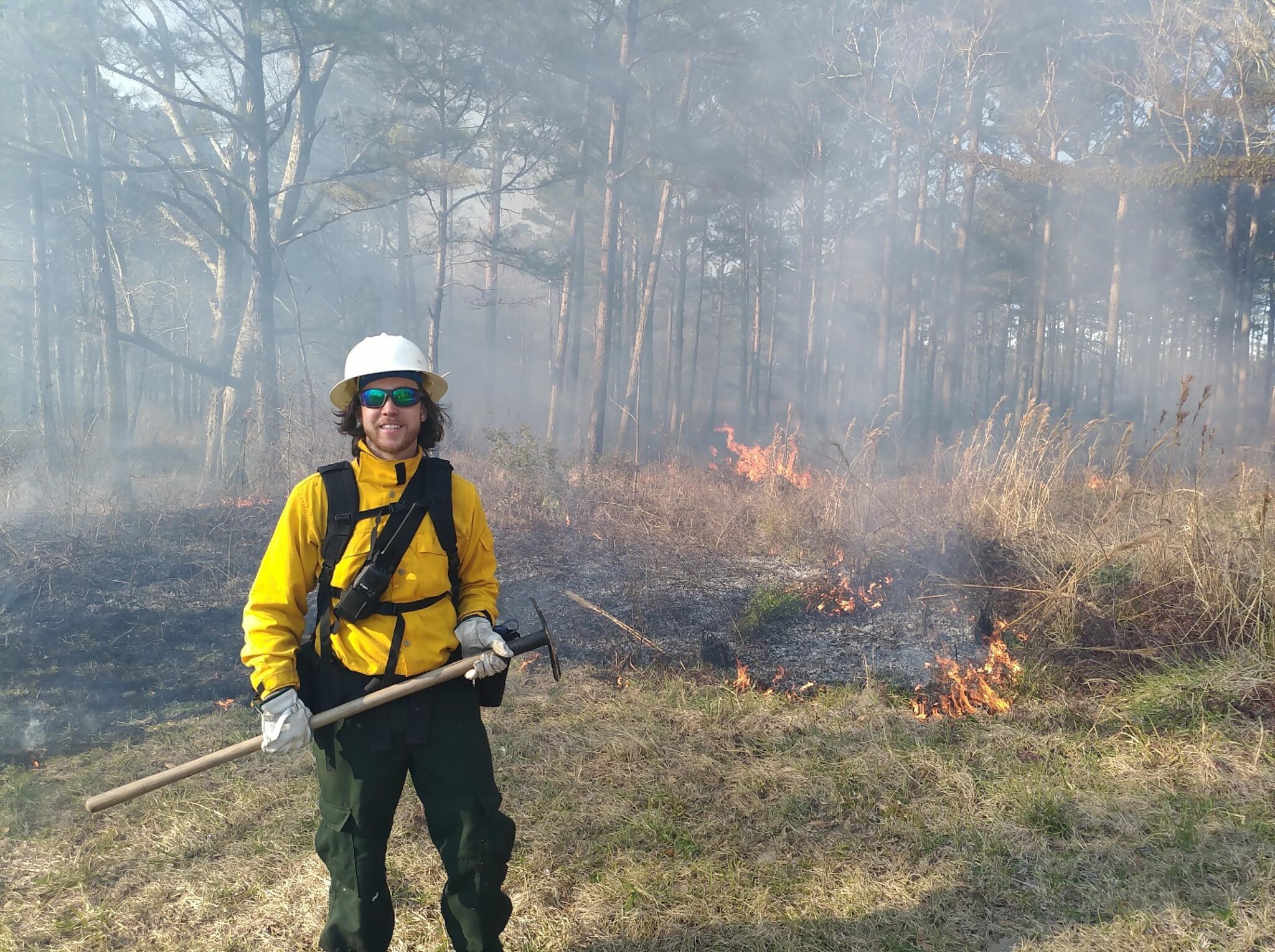 As the Land Stewardship Director for FLT, Sam McCoy has a big job.
McCoy is a biologist responsible for managing and monitoring FLT's properties to ensure that the conservation value has not decreased in any way, and, if so, to repair that damage. McCoy spends about half of his time in the field taking care of FLT properties and the other half documenting his work and handling restoration projects.
Some of his other responsibilities include:
Evaluating potential properties for conservation value
Performing environmental assessments on those properties as part of the due diligence phase
Maintaining relationships with landowners, neighbors, property lessees and project partners
Serving as a resource to those individuals, as well as serving as the public face of FLT in the field
Organizing volunteer workdays, the yearly Endangered Species Tour and BioBlitz events
Managing and Monitoring Conserved Lands
FLT protects 8,000+ acres of land throughout Central Alabama, split almost evenly between properties that it owns and properties on which it holds conservation easements throughout Central Alabama. 
As part of the land trust accreditation process, McCoy is required to annually monitor each and every property within FLT's portfolio and address any problems that may arise.
"I visit all of our properties once a year, kind of like an annual checkup," McCoy explained. "I go out and observe. I ask the following questions—has there been any change in the habitat from previous years? Are there any problems that need to be dealt with such as dumping, trespassing or invasive vegetation? I also note the species that I find."
What he discovers leads to FLT's other stewardship component: special projects.
Mending Nature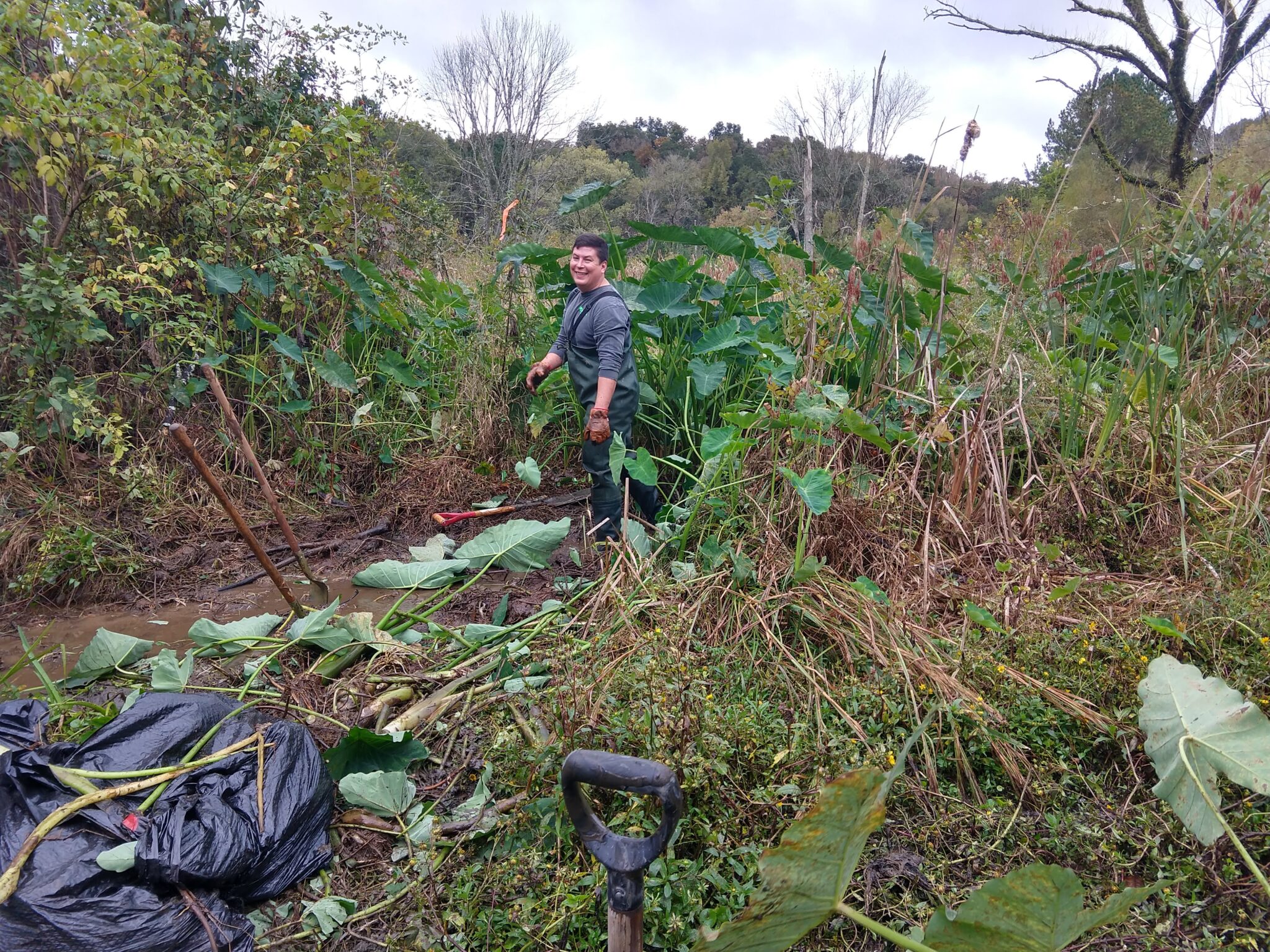 With over 8,000 acres, FLT always has work to do to improve its conservation properties, especially on its tracts of land that are home to some of the rarest creatures in the South.
For example, in the past year FLT has organized several endangered species habitat workdays enlisting volunteers and community support to restore and mend the following habitats:
Tapawingo Springs in Pinson – FLT organized a special project to remove taro, an invasive plant that chokes the springs that harbor the endangered vermillion and rush darters (two tiny fish). Last year, volunteers removed 2,000 pounds of taro, 40 to 50 bags, covering 200 square feet.
Glen Springs in Bessemer – Home to the rare watercress darter, FLT volunteers removed privet, another invasive plant that disrupts that tiny fish's habitat, which, by the way, can be found only in Jefferson County.
Roebuck Springs in Birmingham – Last spring, FLT's Board and Junior Board had a workday in the Eastern Birmingham neighborhood to enhance another watercress darter habitat, where FLT previously facilitated a significant restoration project.
Along with his other stewardship work, McCoy leads an annual Endangered Species Tour for the general public and hosts BioBlitz events on properties (next one is in Spring 2022) where participants survey and inventory all the plant, animal, and fungi species on a property within a given area and time frame.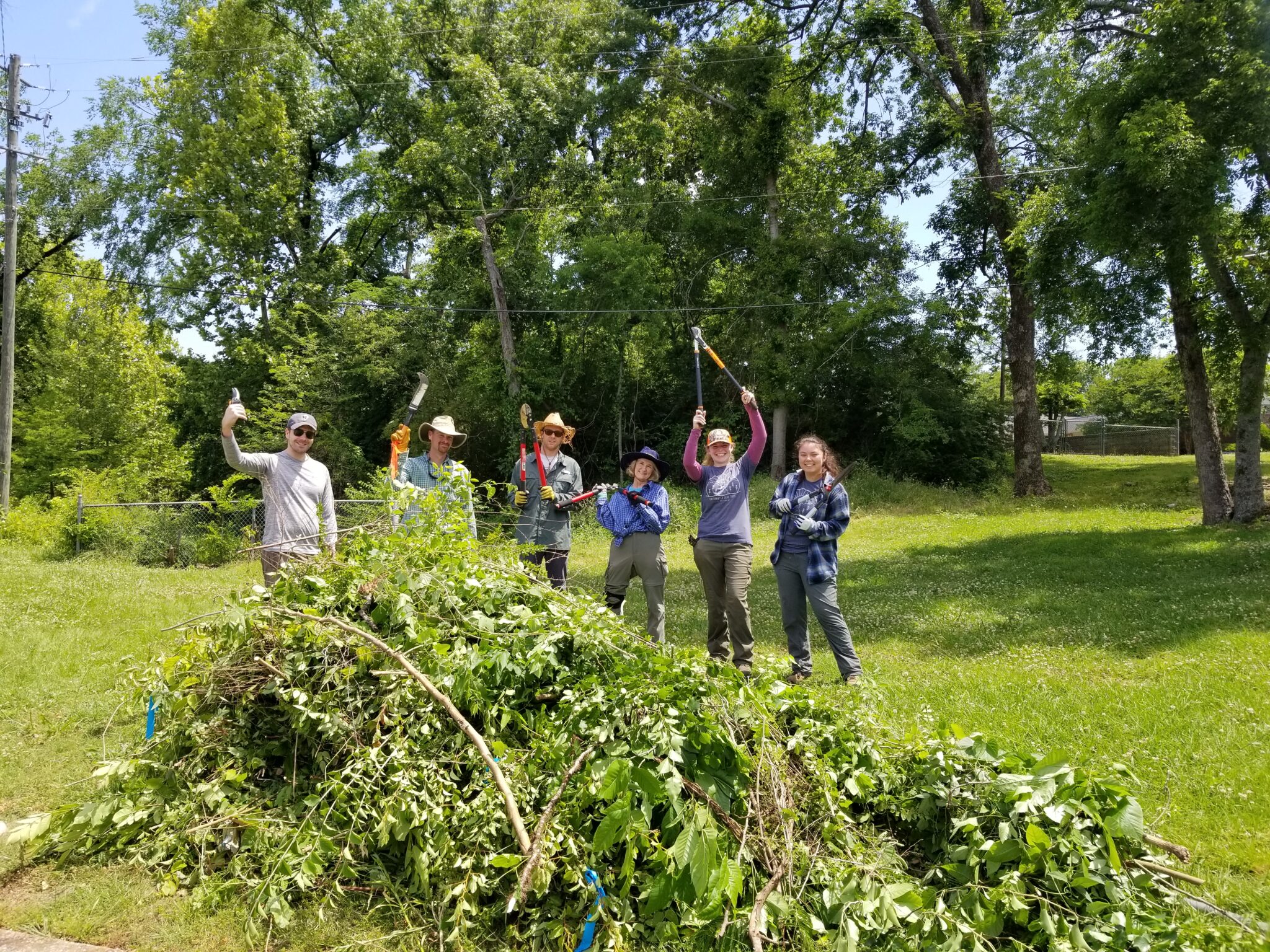 Turkey Creek — Partnerships at Work
In addition to pulling up and removing destructive invasive plants, FLT works cooperatively with other nonprofits and local governments to clean up important creeks and streams on a much larger scale.
In February 2022, FLT led the effort to complete a bank stabilization project in Turkey Creek to benefit endangered vermilion darter habitat. The project entailed reconstructing two Turkey Creek stream banks to address significant erosion issues. It took place on FLT private property in Pinson along a Jefferson County sewer right-of-way.
"Erosion at this scale adds an unnatural amount of sediment into the water, which is not good for the species living in Turkey Creek, especially federally protected species," said McCoy. "The completion of this project means there will be significantly less erosion and less sediment entering the creek." 
The project was made possible by the support of the Nature Conservancy in Alabama, Jefferson County Commission, U.S. Fish & Wildlife Service's Partners for Fish & Wildlife and Jefferson County Environmental Services Department. Each group chipped in funds, equipment and labor.
Celebrating Stewardship Success — Moon River Canoe Launch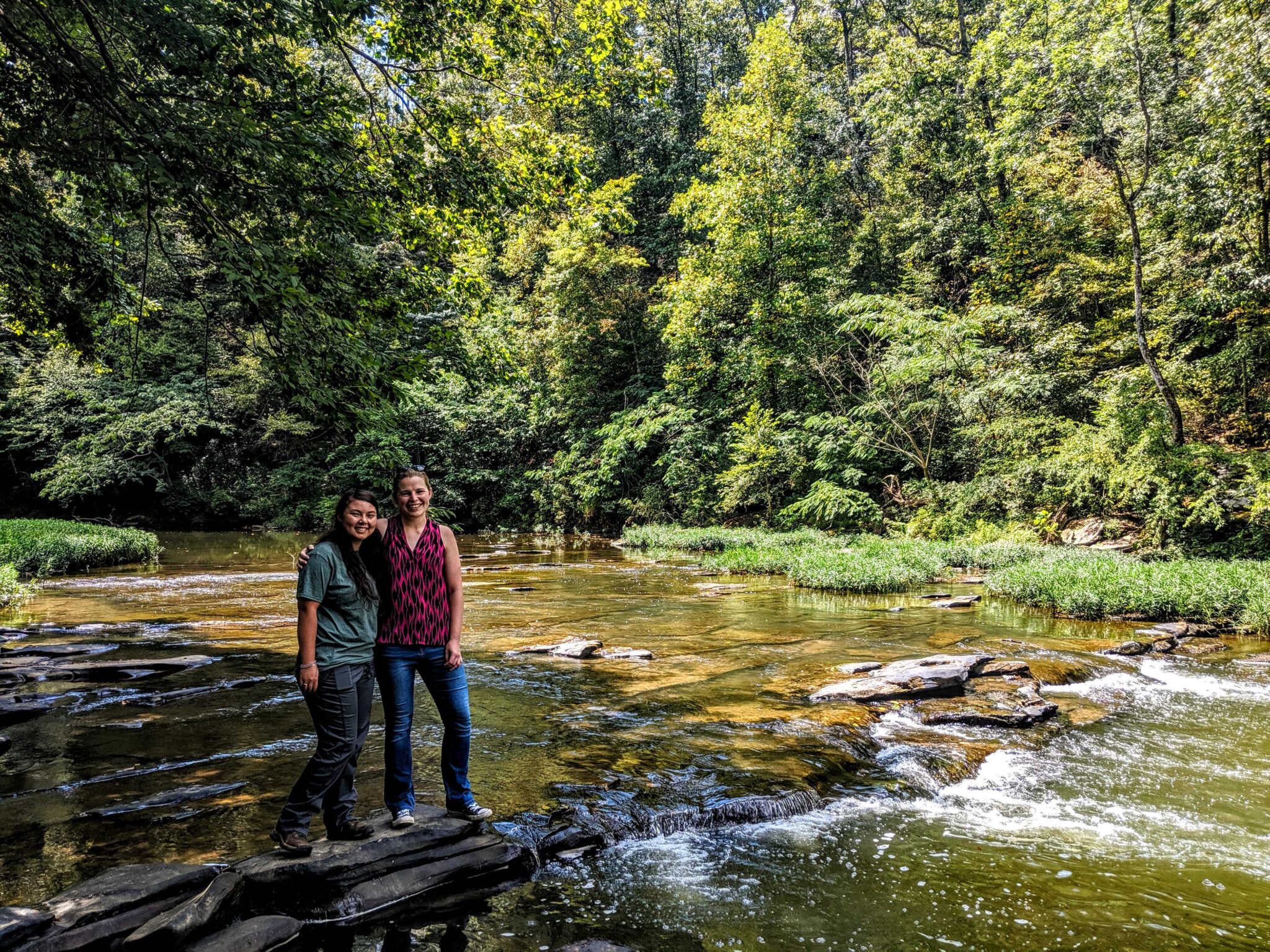 As you can see, stewardship work entails many responsibilities, but the best part of the work is the celebration after a major project is finished.
On April 5th, FLT and partners will host a ribbon cutting to celebrate the opening of the Moon River Canoe Launch and newly completed parking lot in Irondale, making it available to the public. FLT acquired the Moon River property in 2003 as part of the Jefferson County Greenways Plan, and it is considered critical for water quality protection. FLT has previously improved habitat and aesthetics on the tract.
FLT raised funds for and oversaw the construction of the project. The partners include:
After the ribbon cutting, this property off Highway 78 in Irondale will officially be part of the Cahaba Blueways Project: a series of public access points on the Cahaba River.
The parking will now enable everyone an opportunity to explore the Cahaba River by providing a safe place to access it.

A Recap: Join Freshwater Land Trust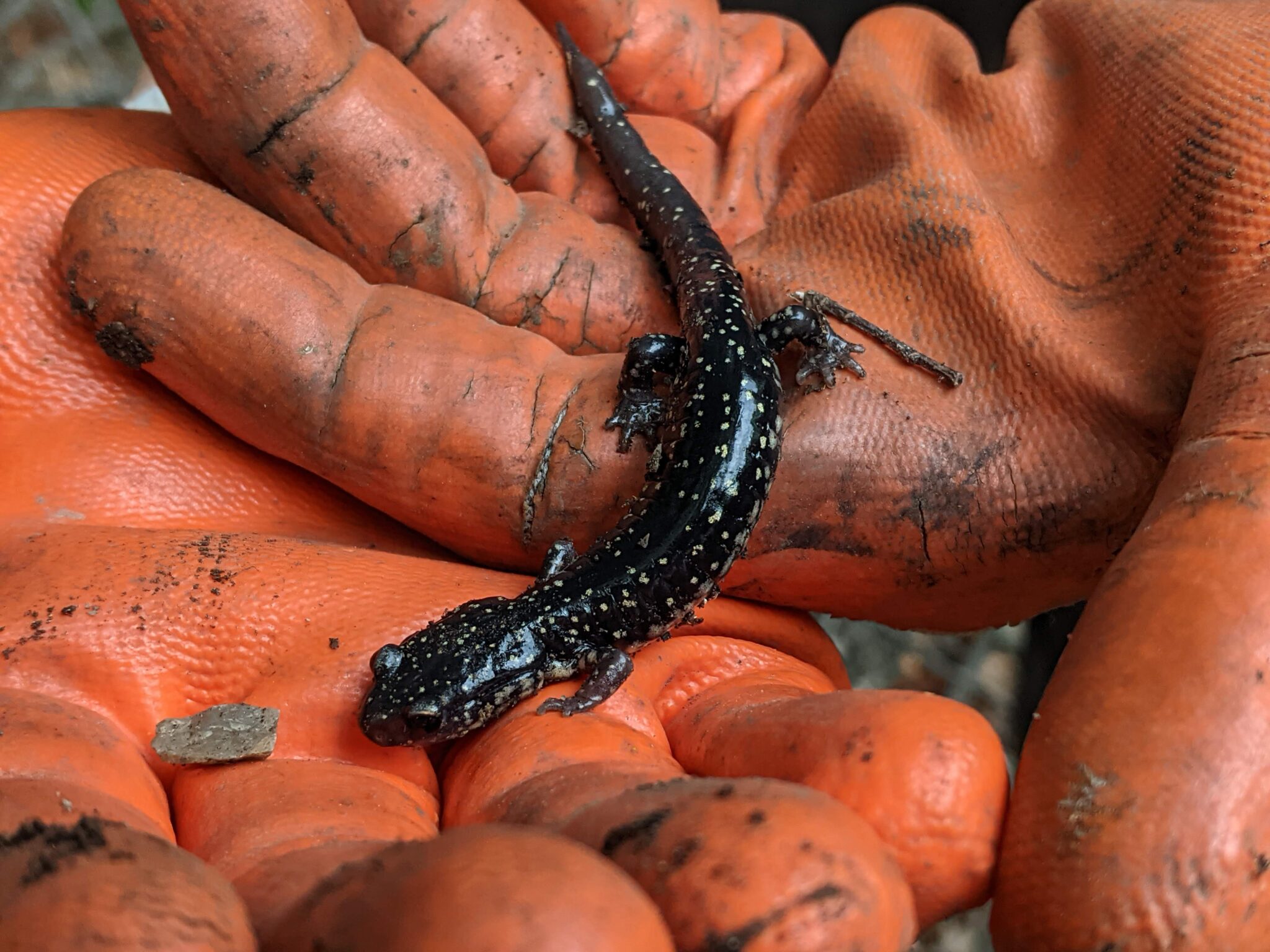 Are you interested in learning more about and supporting FLT's stewardship efforts?
Freshwater Land Trust needs your help. Connect with FLT at https://freshwaterlandtrust.org or join them at the next volunteer workday on April 9th. Details at https://freshwaterlandtrust.org/get-involved/events/
All are welcome!
Have you been to any of Freshwater Land Trust's properties or trails? Share your experience with us on social media @bethcunningham
Sponsored by: