Sponsored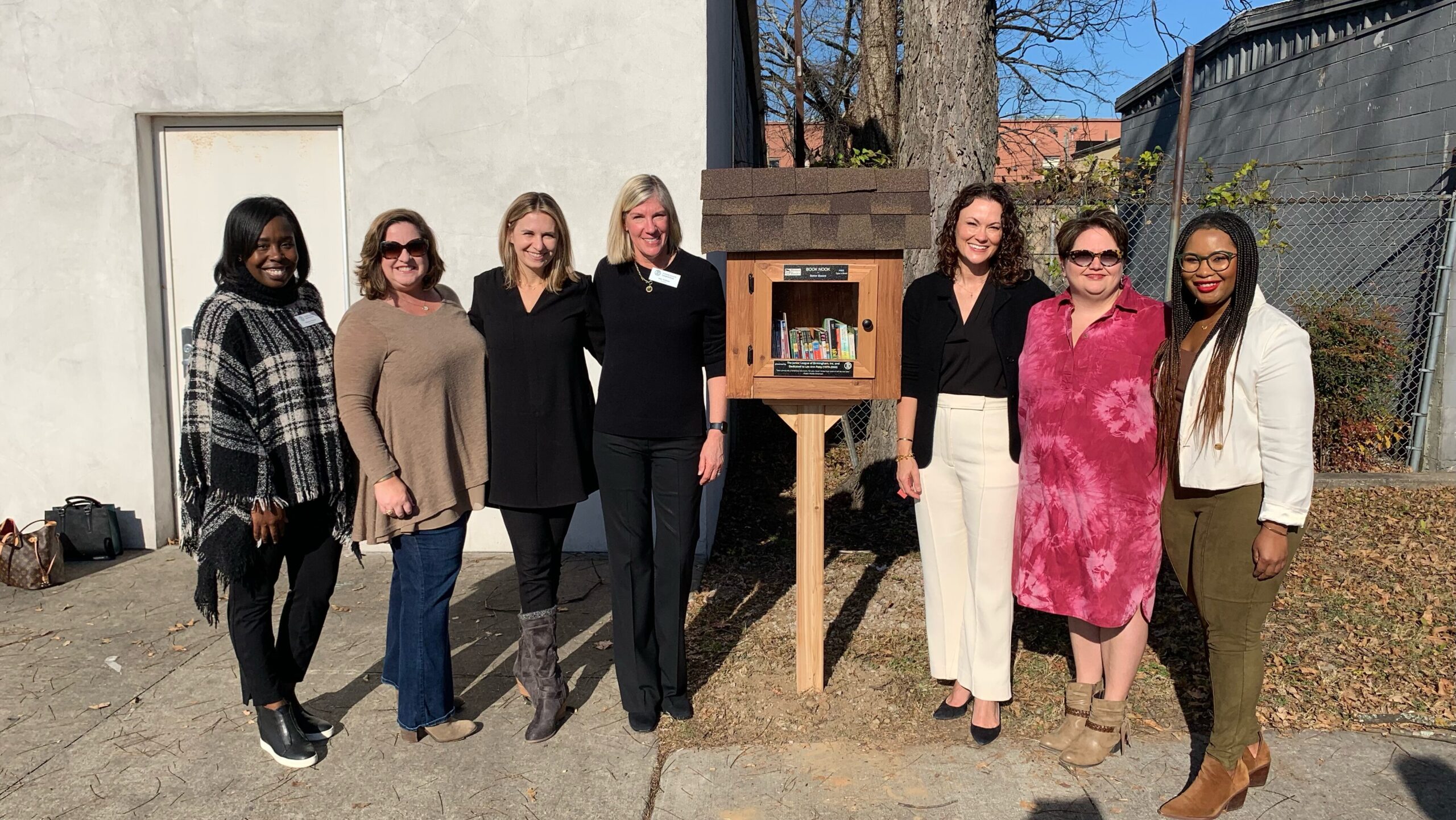 This year, a local organization is celebrating a major birthday—but instead of throwing themselves a party, they're giving back. The Junior League of Birmingham (JLB) turns 100 years old in 2022, and their volunteer campaign, 100 Acts of Service, is the perfect way to commemorate the occasion. Learn more about how you can get involved and see how the JLB's giving back this year.
55,000+ hours of service to the community every year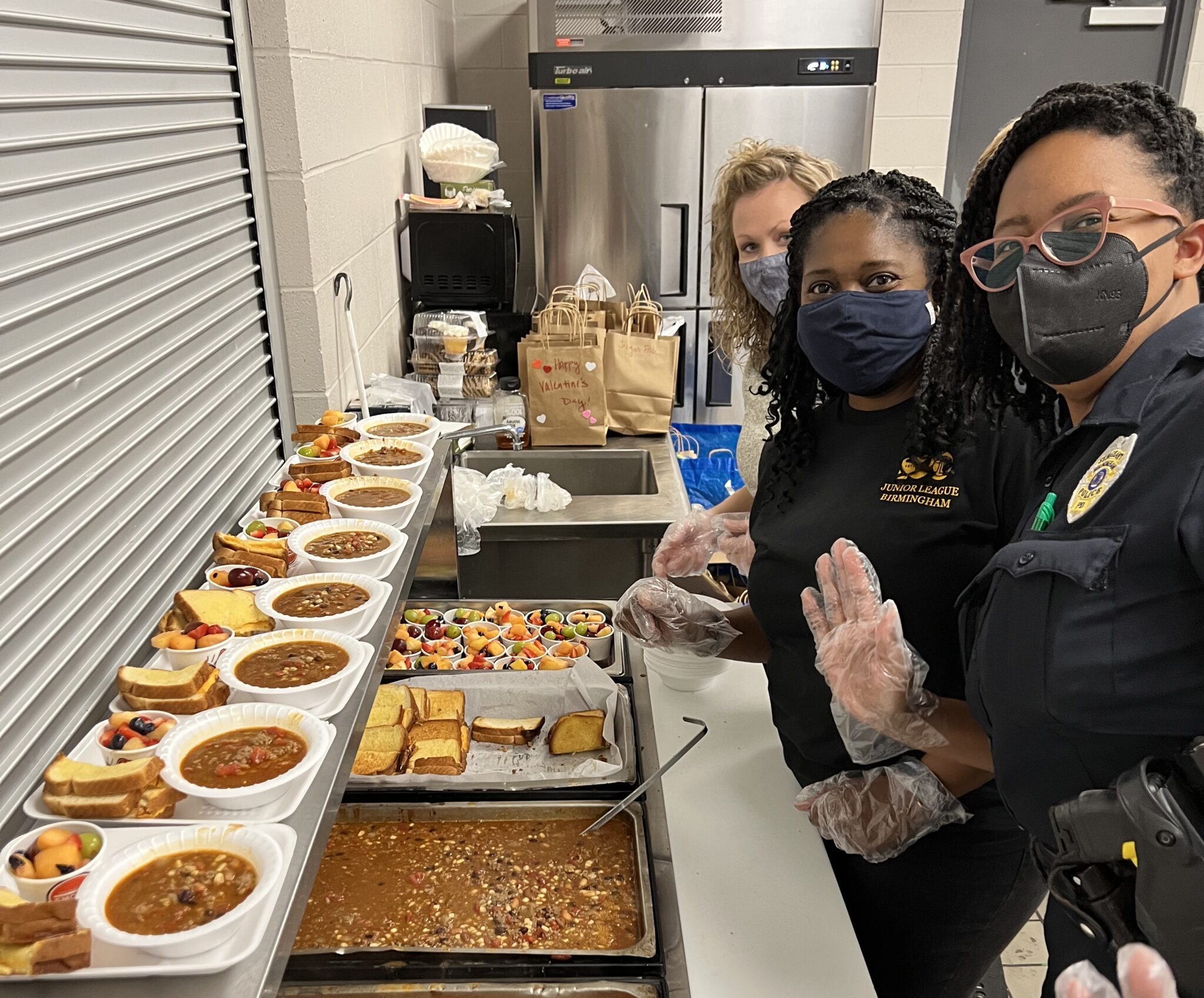 In 2022, the JLB is kicking off its centennial celebration with 100 Acts of Service, an initiative that began to give JLB members and others the chance to work hand-in-hand to better the communities they serve. 100 Acts of Service began in January and ends in April 2022.
"This organization has grown from a handful of members to over 2,000 who continue to build partnerships for a better Birmingham. The power of women is reflected not only by the growth of this organization, but by the scope of the initiatives which we undertake."

Amy Jackson, President, Junior League of Birmingham
The giving doesn't stop with these 100 Acts of Service, though. Members of the JLB volunteer their time and efforts year-round—giving 55,000+ hours of service every year! The JLB supports 30+ community projects, such as Meals on Wheels, an effort that delivers hot meals to homebound seniors.
Signature events for 100 Acts of Service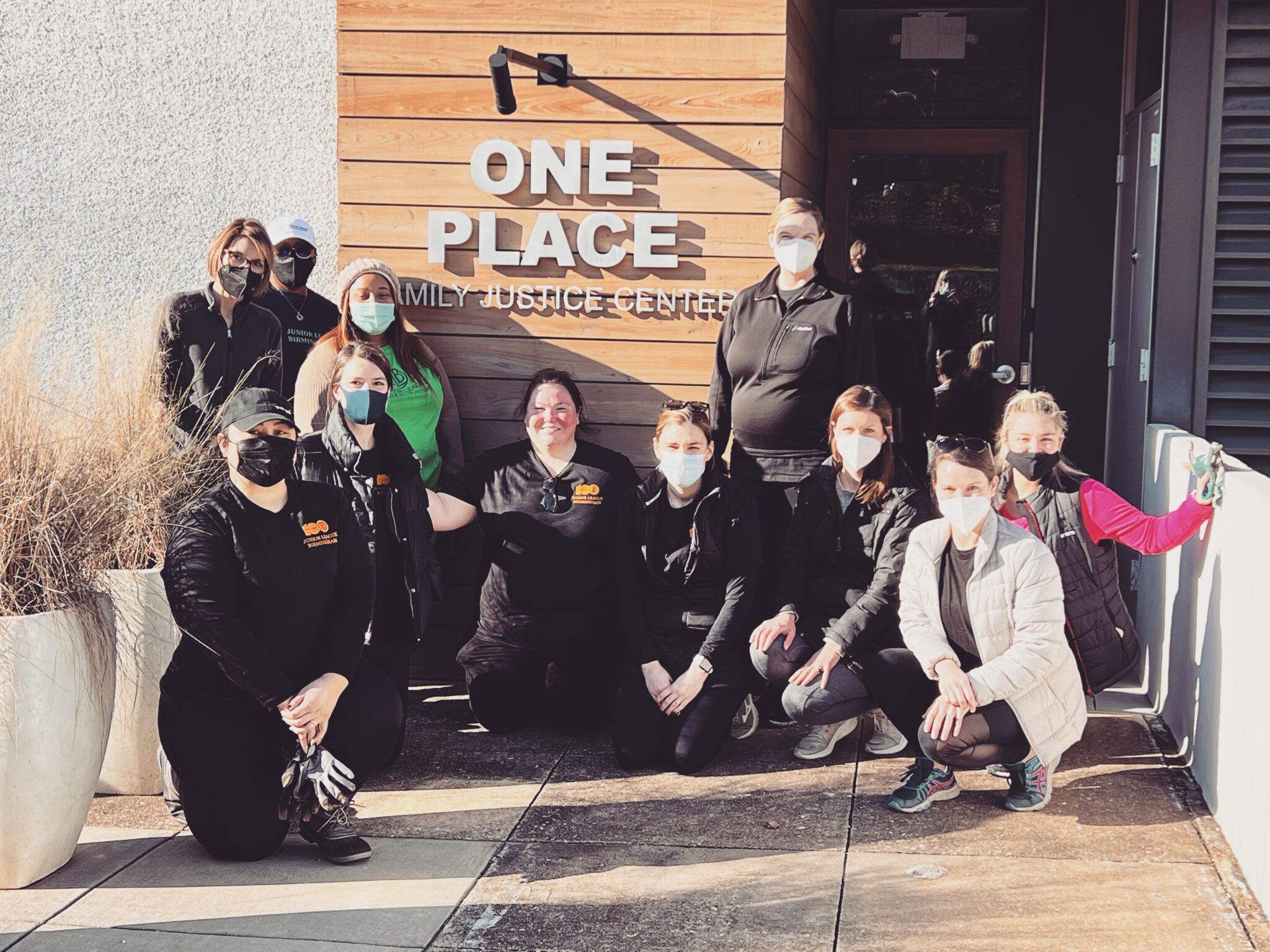 Inglenook Elementary Partnership: The JLB has worked with Inglenook to build a T-ball field and refurbish a basketball court. Along with building the T-ball field just in time for T-ball season, the JLB has been collecting gently-used sporting equipment to donate to students. On Saturday, March 5, the League will host a community Day of Play from 10:30AM-1:30PM to distribute the equipment and educational materials. Plus, there will be appearances from special guests that children will love!
Acts with Amy: From January to April, JLB members can join President Amy Jackson in a variety of service initiatives such as serving meals at Firehouse Shelter, calling bingo at Avondale Samaritan's Place, picking up litter with Freshwater Land Trust + more.
One Place Metro Family Justice Center: To support survivors of domestic violence, the JLB donated $1.25 million to One Place for their new home. One Place provides services to survivors, ranging from legal to medical help. Throughout the 100 Acts of Service, the League is donating time and effort to One Place to make it a wonderful location for survivors to receive support and counseling.
Community opportunities to get involved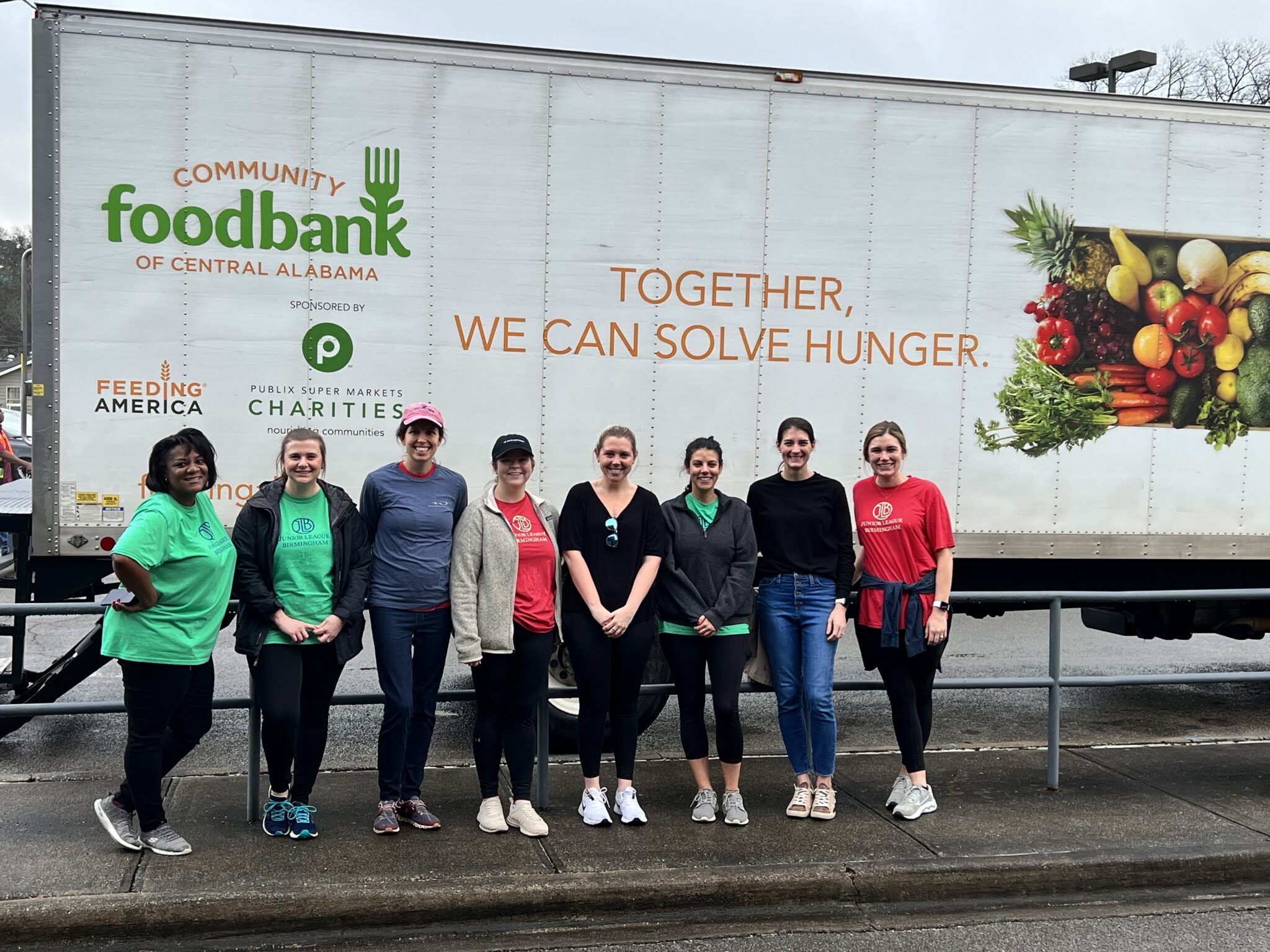 Typically, service opportunities are reserved for members of the League. What makes 100 Acts of Service special is that there are plenty of chances for others to get involved and give back to the community, too. When beloved JLB member and former Community Vice President Lee Ann Petty passed away in 2020, the League honored her memory of volunteerism by opening 100 Acts of Service to all.
Here are a few of the projects you can take part in:
Clean up the Freshwater Land Trust building | March 13, 2022
Assist with landscaping at JBS Mental Health Authority | April 2022
Participate in the Red Shoe Run | April 9, 2022
Provide maintenance for Red Rock Trail | April 9, 2022
"As president-elect, I'm excited to carry the torch into 2022. Setting the stage for our organization for the next 100 years will be a top priority. Our members are important, and I want to make sure they understand the impact of their commitment not only to our community but to our League. Being able to motivate and inspire our volunteers to be engaged and take action in the work will be a big focus for me, personally."

Martina Winston, President-Elect, Junior League of Birmingham
"Reflecting on the past + forging the future of the Junior League of Birmingham"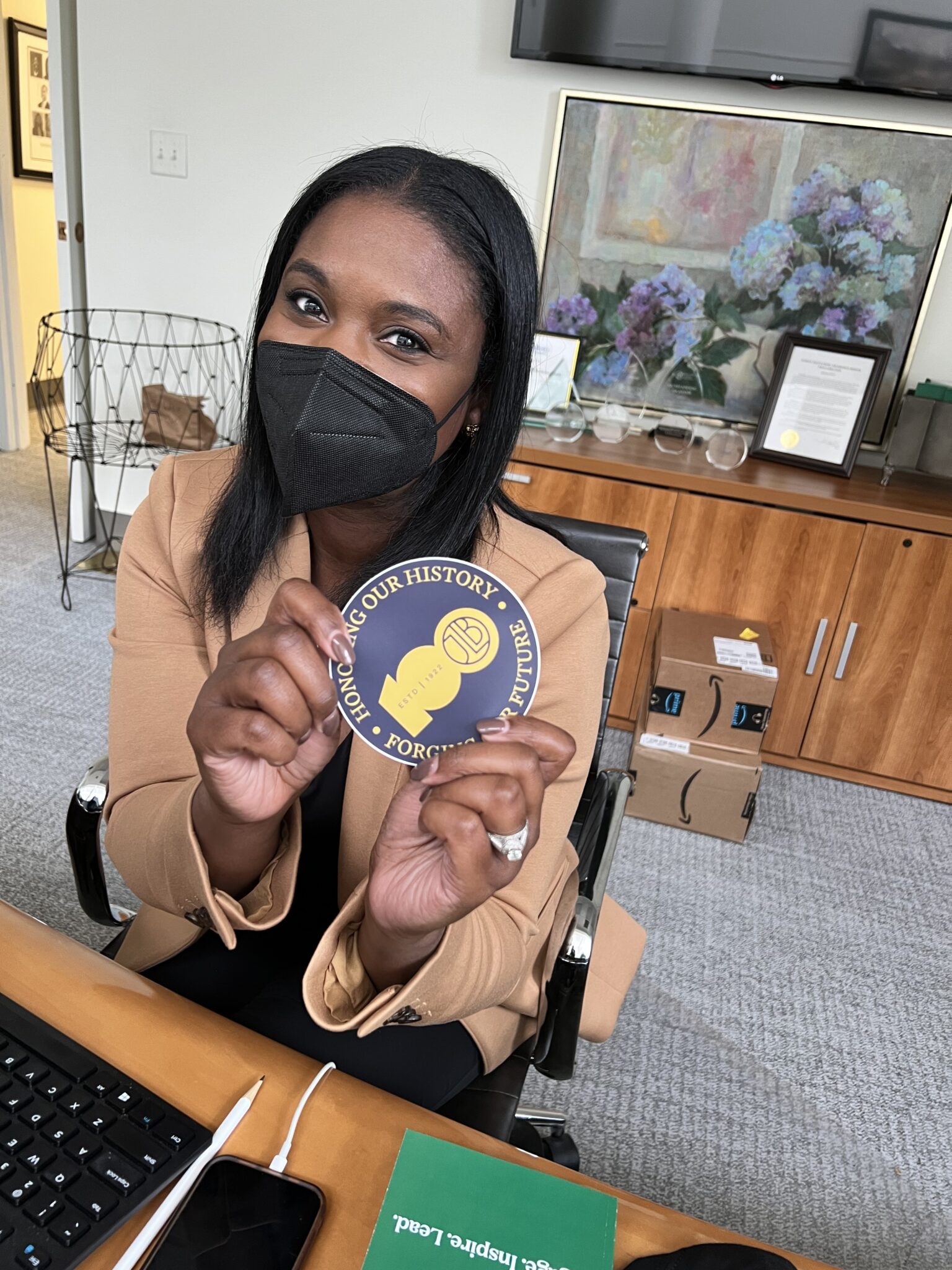 When an organization has existed for a century, you know they're making a lasting impact on the community they serve. Members of the JLB grow and learn from their membership, all while positively affecting Birmingham and its community partners.
"What makes the Junior League of Birmingham different is not just our passion for and dedication to service, but the League provides volunteer training, giving us the tools and desire to better serve our community. We are so proud to start our centennial year with 100 Acts of Service. Highlighting 100 years with 100 acts is the best way to celebrate such an incredible legacy, while reflecting on the past and forging the future of the Junior League of Birmingham."

Honora Gathings, Centennial Marketing Chair, Junior League of Birmingham
Find out more information through the JLB's website and follow them on Instagram and Facebook for updates.
Sponsored by: