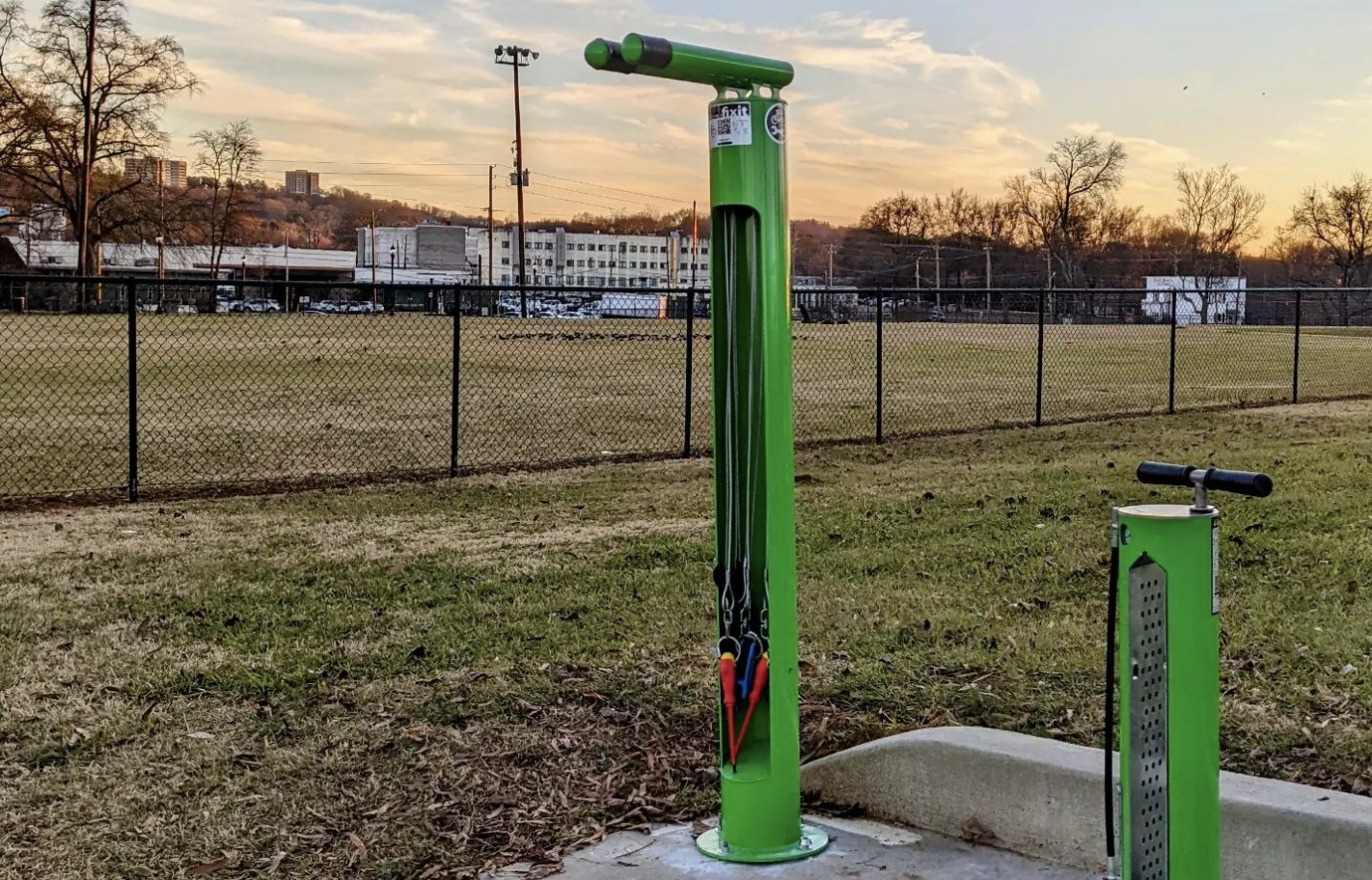 In Birmingham, there's no shortage of people getting around on bicycles. Whether it's your main form of transportation or something you do for fun, accidents can happen causing you to need quick repairs on your bike. That's where these new stations come in. Keep reading to learn more.
On-the-go repairs 🔧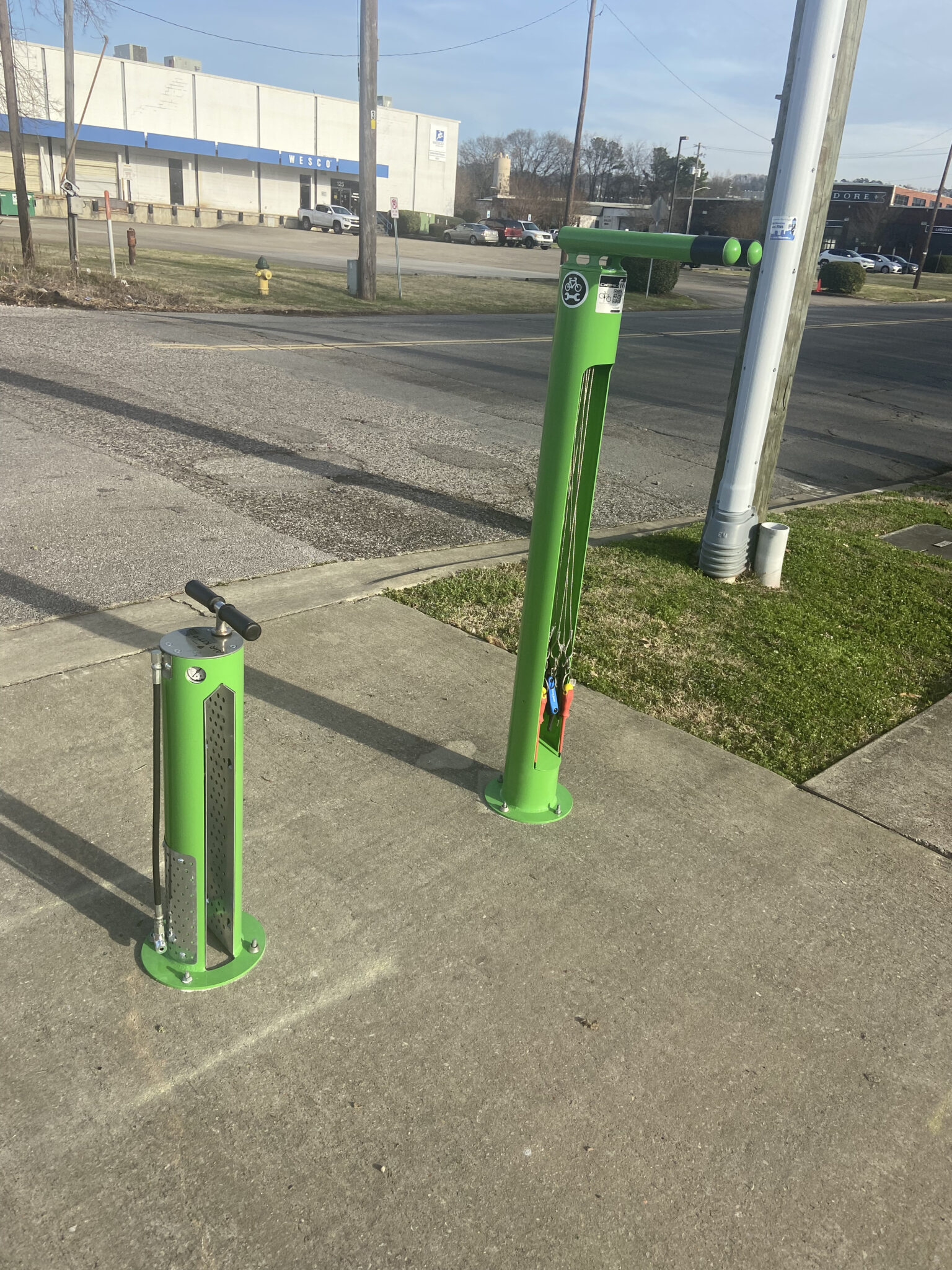 Biking is the main form of transportation for many folks. If you're one of those people, you're well aware of the mishaps that can happen on your daily rides. Flat tires, adjusting your seat height, fixing your chain and more all involve tools that could be cumbersome to carry around.
Luckily, thanks to Redemptive Cycles and Birmingham City Council, there are seven new maintenance stations around Birmingham that include a bike pump and several tools for on-the-go fixes to your bike. There's even a QR code on each station with detailed instructions for repairs.
Redemptive chose to put these stands in places where people ride bikes often. Currently, they're set up in these locations:
There are many more coming soon, including Railroad Park and Vulcan Trail. See if you can spot them on your next ride around town.
A bike shop making a change 🚲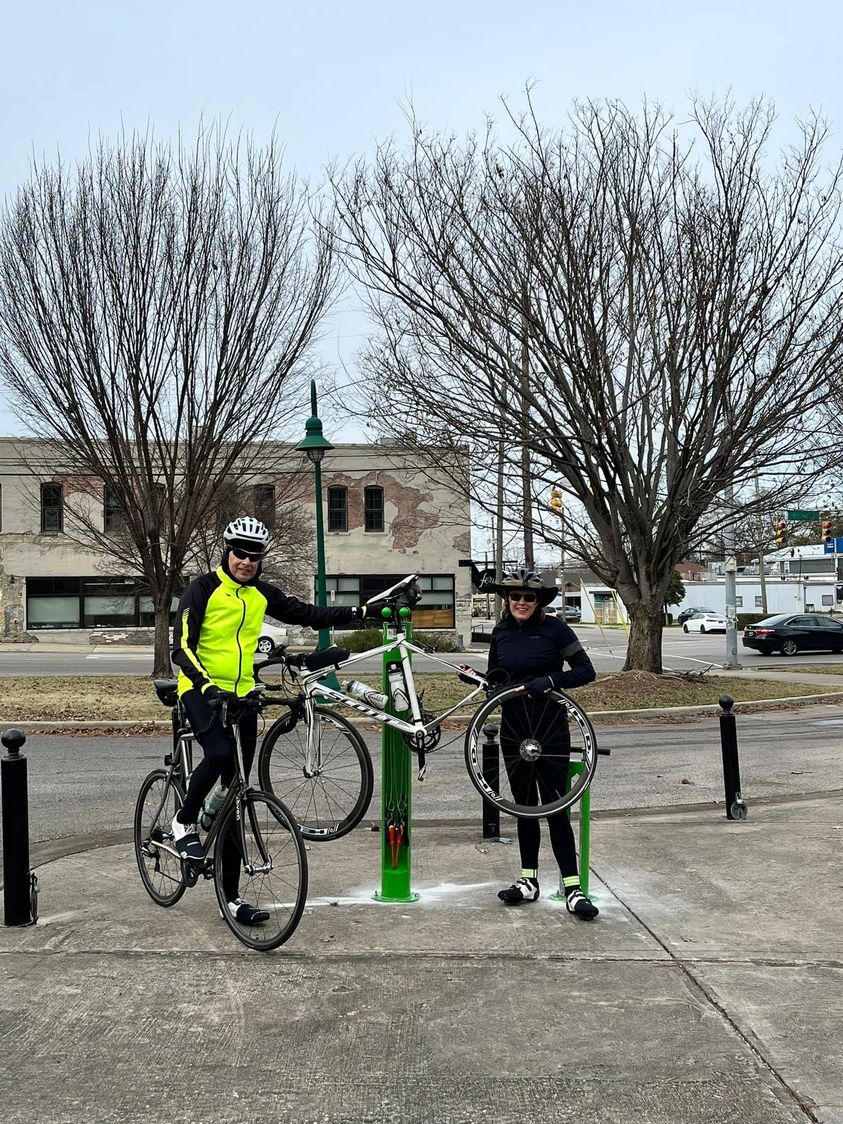 Redemptive recognized the need for stations around the city where people could make minor tune-ups to their bike. So, they got in touch with Darrell O'Quinn, District 5 Representative on Birmingham City Council.
"Transportation in general is something that I feel really strongly about. It's the thing that connects people to resources like grocery stores, doctors and education and all sorts of things that usually aren't within walking distance for people. A bicycle can be the means that really helps a person expand what opportunities they have available to them."

Darrell O'Quinn, District 5 Councilor, Birmingham City Council
Redemptive Cycles is a non-profit bike shop in Birmingham that truly values the community. They do their repairs on a sliding-scale and even have an "earn-a-bike" program, where people in need of reliable transportation can exchange volunteer hours for a refurbished bike, lights, lock and helmet.
"Our mission is to make biking more accessible for everyone. Part of riding a bike is taking care of your tires and occasional maintenance. Access to tools, either at home or away from home can be a barrier to people. We've got a good amount of bike riders and a growing community of commuter cyclists, so we really wanted to help those people experience fewer issues and encourage more people to get on their bikes."

Olivia Hart, Executive Director, Redemptive Cycles
What's next?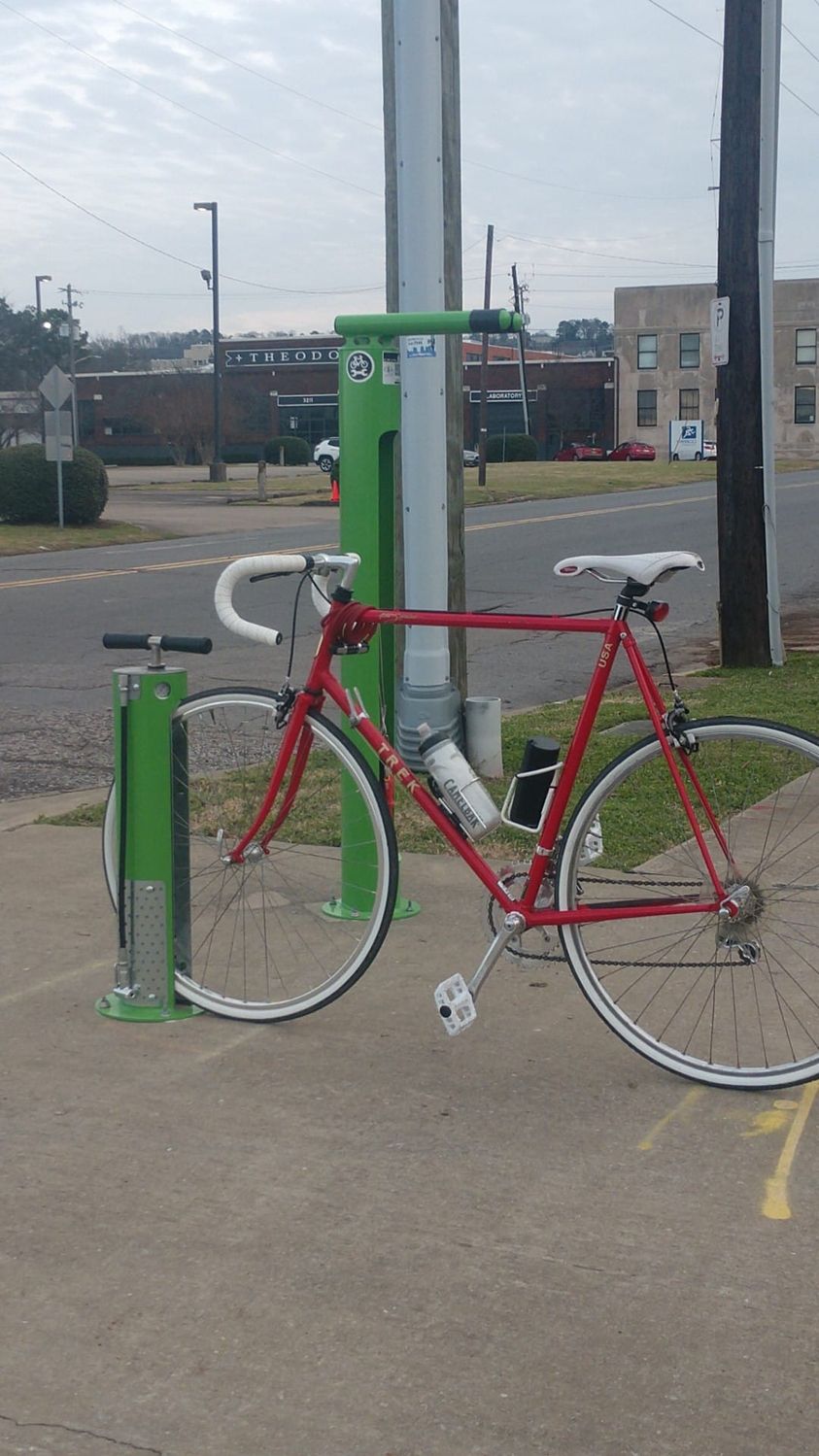 Darrell O'Quinn and Redemptive are committed to making this a long-term project for the city. Darrell said he would love to eventually see 20-30 of these stations around Birmingham.
"This is really just getting started. Even though I represent District Five, some of the repair stations aren't in my district. I want them available all over the place. We did these initial stations and I've already asked them [Redemptive] to come back and help with another round. This is a project that we intend to continue."

Darrell O'Quinn, District 5 Councilor, Birmingham City Council
If you're interested in learning more about proper bike maintenance, Redemptive hosts donation based classes regularly—including one tomorrow (Wednesday, January 25th). Follow them on Facebook to keep up with future events.
Are you excited for these handy new additions? Tag us @bhamnow and let us know.