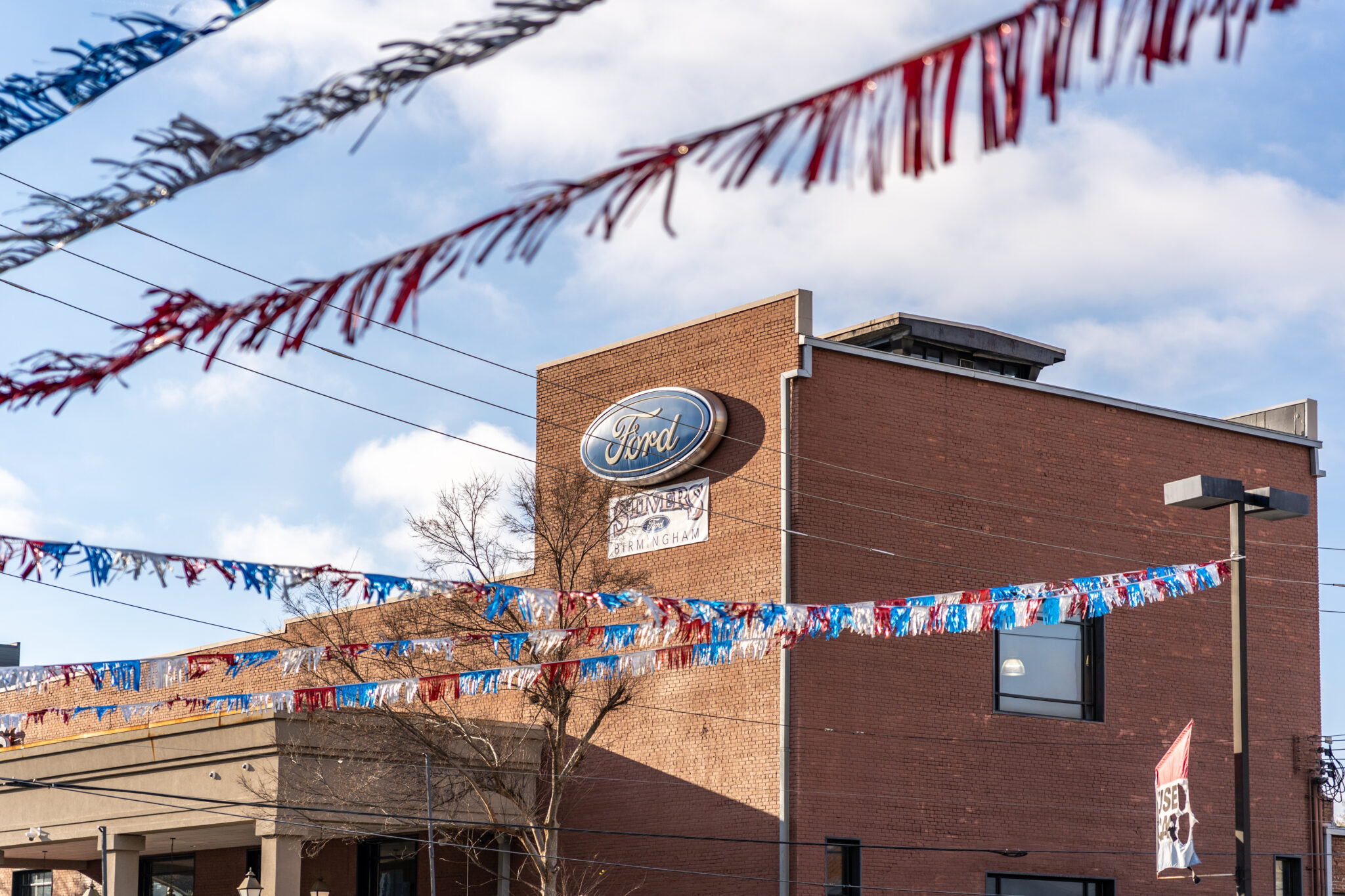 As reported by the Birmingham Business Journal, Stivers Ford of Birmingham, the major auto dealership that recently moved to the former site of Adamson Ford, recently sold their property in Birmingham's Historic Automotive District to a group of local developers in a $21.25 million deal. Keep reading to learn more about the property, its new owners and their plans for the future.
The Last Remnant of Birmingham's Historic Automotive District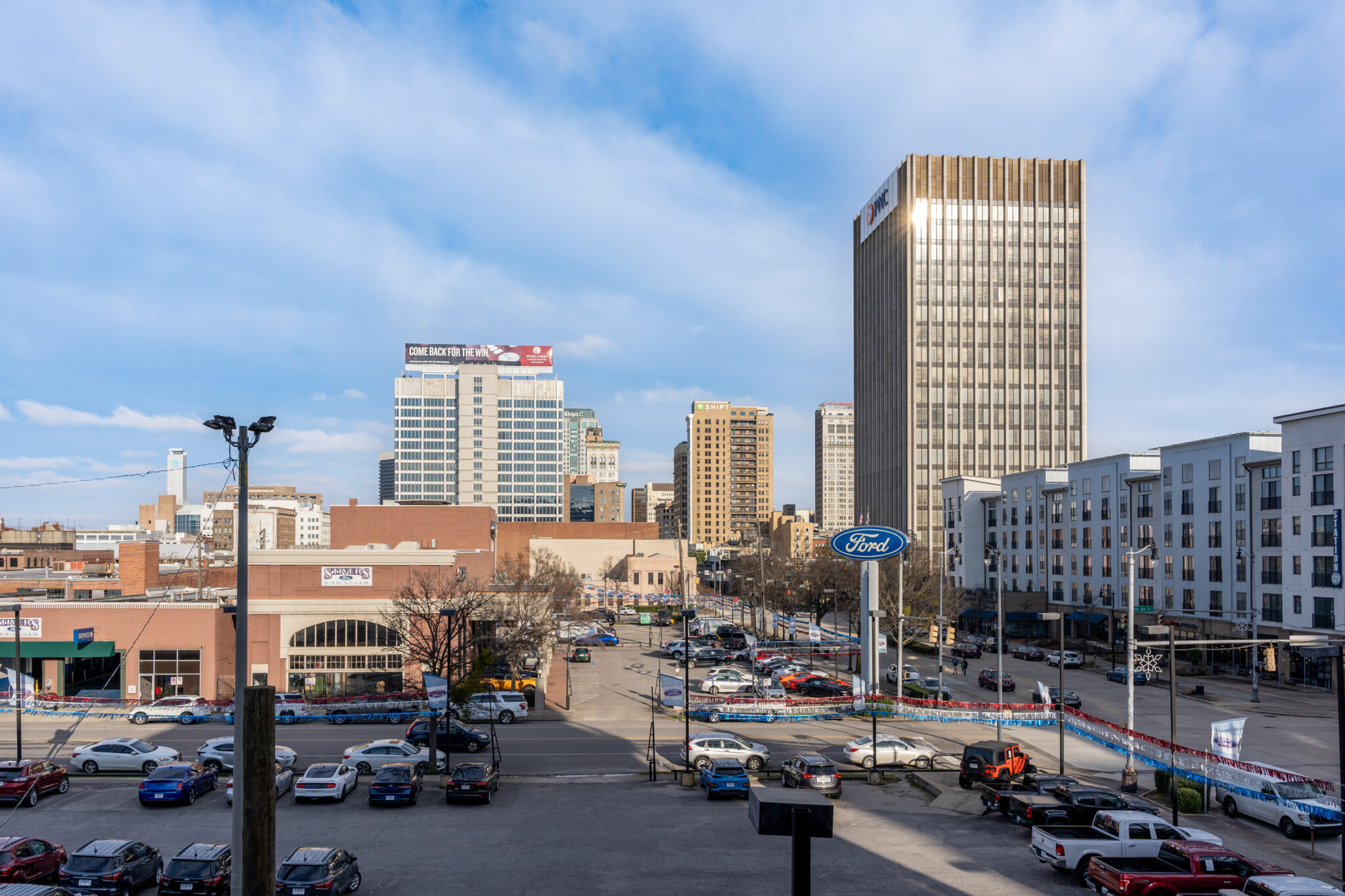 In Fall 2020, one of Birmingham's oldest family car dealerships—Adamson Ford—quietly closed their business after 102 years in Birmingham. Founded in Birmingham in 1918, Adamson Ford moved to the dealership's present location in 1937. The building was previously the location of the Grand Theatre, a Vaudeville & burlesque theater that operated in the 1910s. Adamson Ford renovated the former theatre into their auto showroom.
In late 2020, the business was purchased by Edward and John Stivers of St. Louis, Missouri. Much like the Adamson family, the Stivers have been in the automobile business since 1918. However, Stivers' current location in Birmingham is not big enough for their expansion plans. As reported by Bham Now last summer, the company purchased the former Virginia College building at The Palisades with grand plans for the site.
Purchased by Local Developers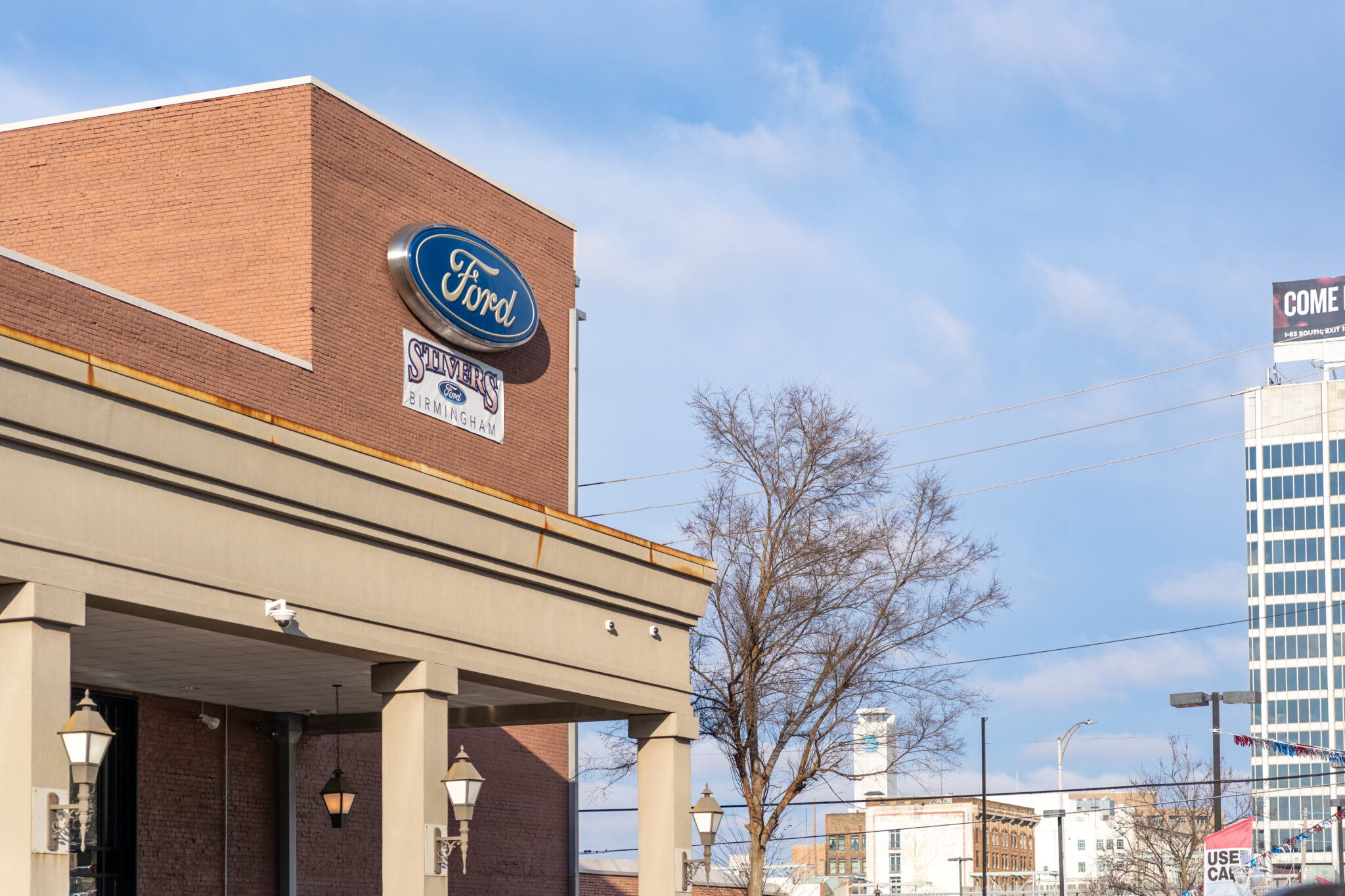 The group of local developers—including Dick Schmalz of RGS Properties and Scott Bryant of Cyprus Partners—collectively purchased the property currently occupied by Stivers Ford of Birmingham in a $21.25 million deal. The partnership, listed as LPOTP LLC, closed on the property on December 15th.
However, don't expect to see the Stivers logo disappear from 2nd Avenue any time soon. Stivers Ford still has two years remaining on their lease.
Luckily, that gives the new owners plenty of time to make plans for the mixed-use development. According to the Birmingham Business Journal, Dick Schmalz and Scott Bryant are exploring a number of possible uses for the property, including:
Retail
Hospitality
Office and residential space
Excited to see what the new owners have planned for this space? Tag us @bhamnow to let us know!