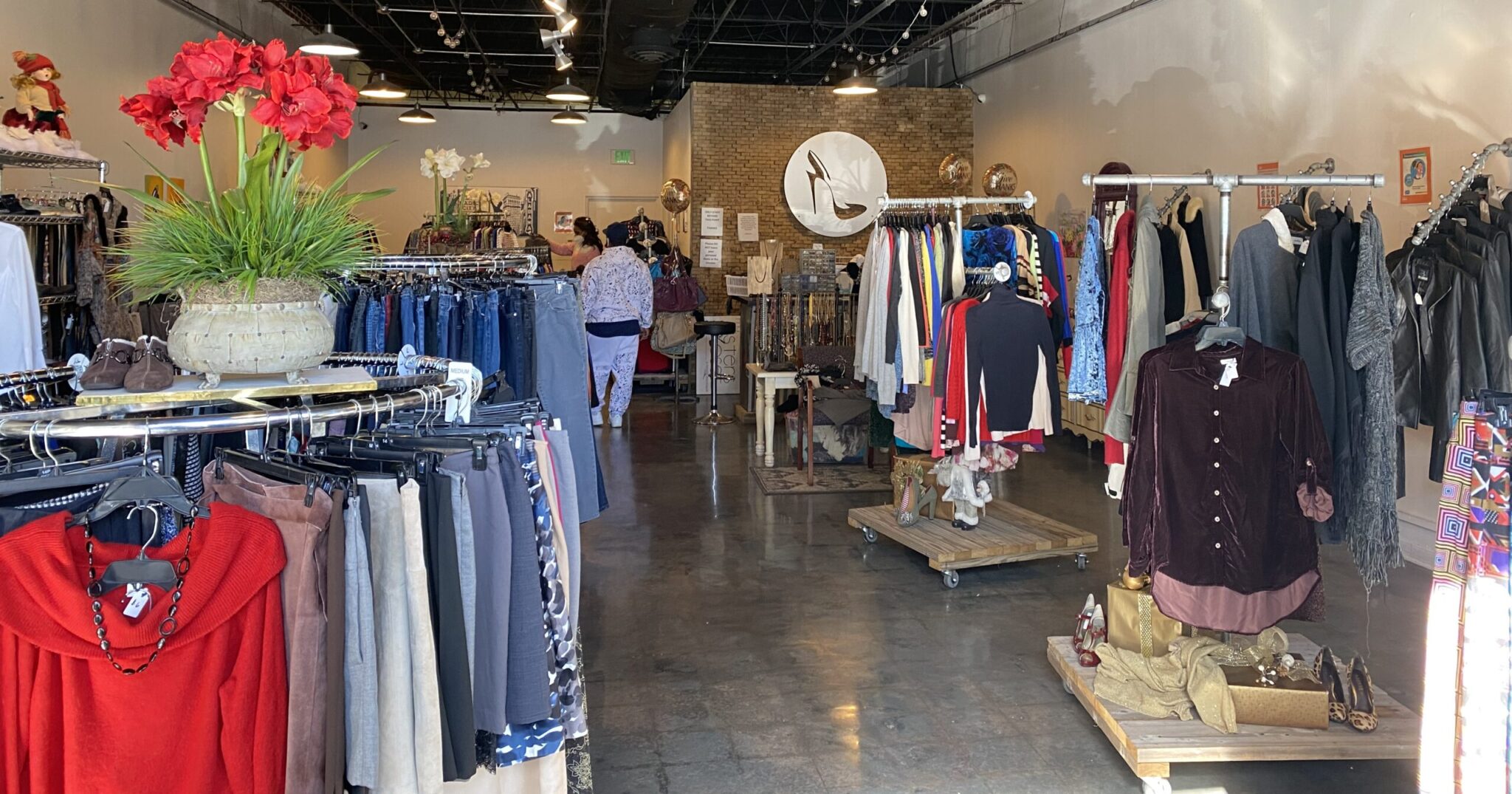 Finding outfits for those work holiday events just got easier. YWCA's My Sister's Closet sells the most fashionable new and gently used apparel. Keep reading to learn how they are making fashion-on-a-budget better in Birmingham, plus details on their upcoming holiday shopping event.
Birmingham's best kept secret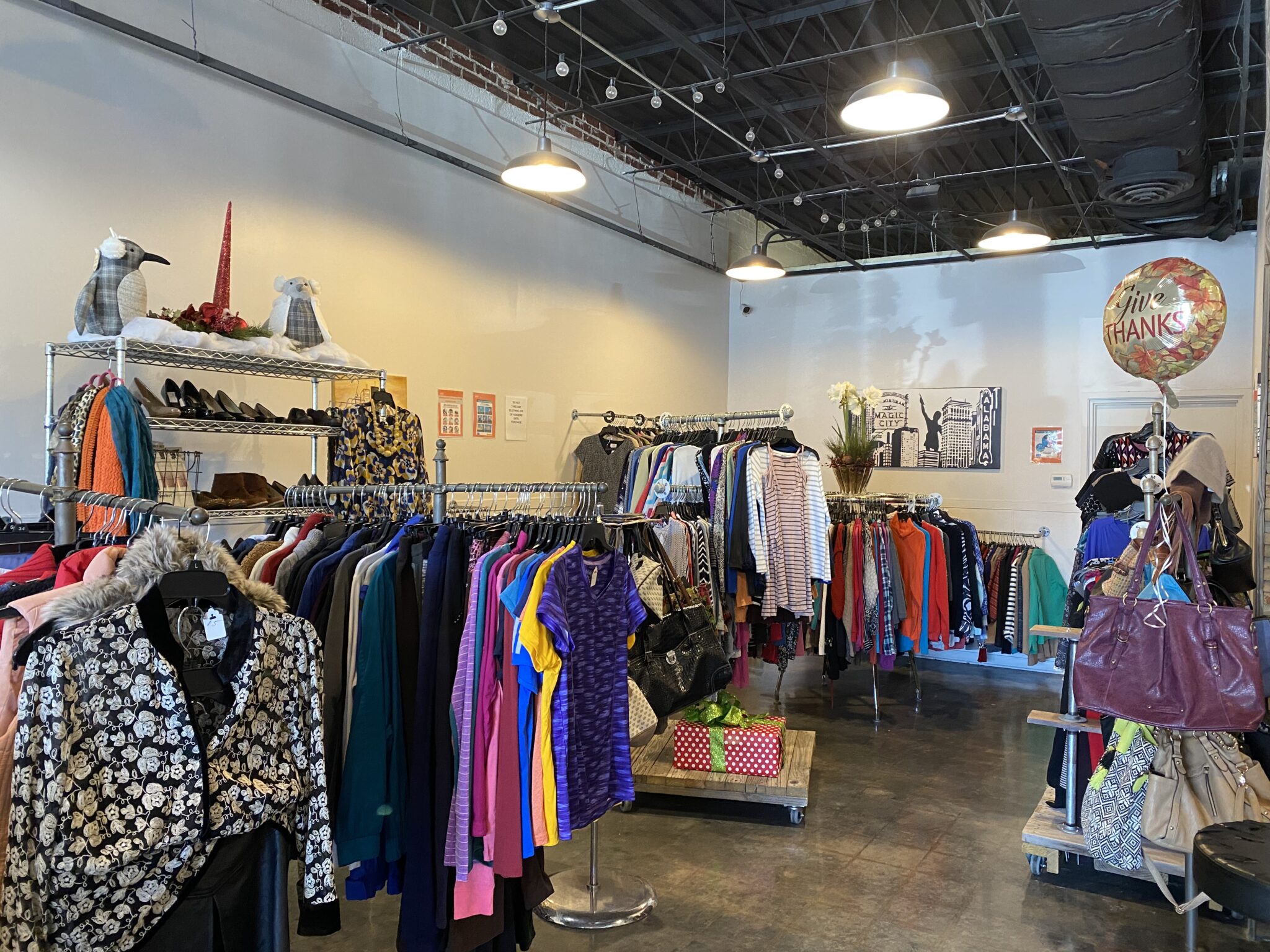 YWCA's My Sister's Closet (MSC) is a resale boutique with a high-end feel at a low cost. Located in the heart of downtown Birmingham, the boutique provides new and gently-used items, including:
MSC prides itself on being a welcoming and supportive atmosphere for women escaping domestic violence, in shelters or in an extreme life transition. However, any woman can get the same high-end shopping experience without the sticker shock.
My Sister's Closet is a YWCA initiative
What makes MSC so special is that it's a staple in YWCA's Economic Empowerment focus. They help build a bridge between the community and organizations that provide opportunities including:
Workforce development
Entrepreneurship
Economic advancement
"What I like most about working here (MSC) is serving the community, being able to give back and assisting women in need. We serve women of all walks of life and I love seeing them regain footing to move on and become successful."

Ayana Jointer, Coordinator, My Sister's Closet
Proceeds from MSC benefit the programs and services of YWCA Central Alabama.
Don't miss My Sister's Closet's event this Tuesday
My Sister's Closet has an event this week, and you're invited. Their After 5 Showcase: A Holiday Shopping Event is this Tuesday, November 30 from 4-6PM. If you're needing an outfit to achieve that holiday look you've been wanting, you won't want to miss this.
Browse through the festive collection to find beautiful clothing such as:
Cocktail dresses
Semi-formal separates
Christmas sweaters + vests
Velvet wear
Purses
Jewelry
Shoes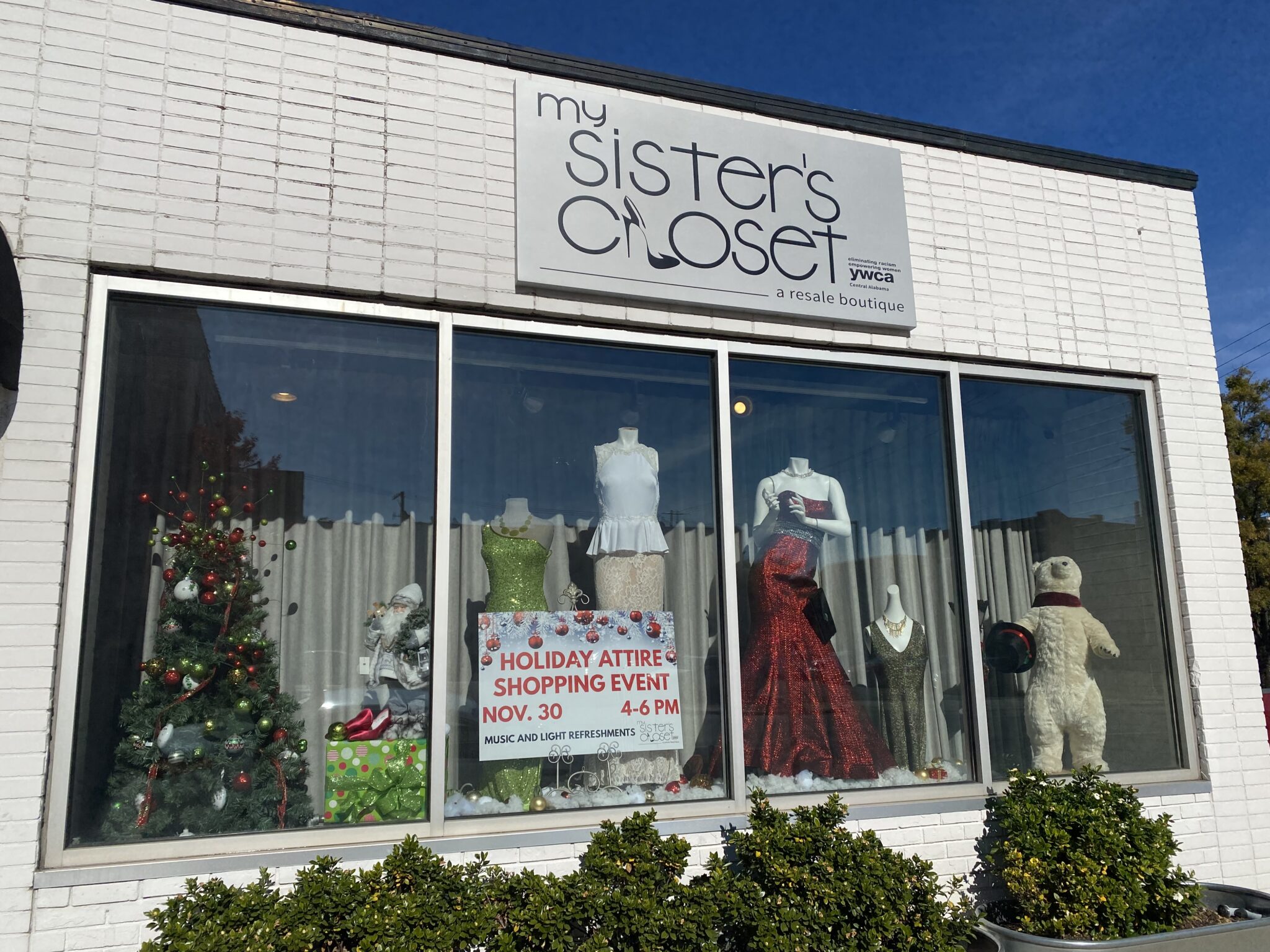 According to the store's coordinator, they'll be putting special racks on the sales floor for this event. All items on each rack will have a designated price just for that rack.
Location: 2324 Third Avenue North Birmingham, AL 35203
Hours: Monday-Thursday 9AM-1PM
Contact: 205-703-5510
Looking for more small businesses to support? We've got you covered:
Have you ever shopped at My Sister's Closet of YWCA Central Alabama? Tag us @BhamNow on socials and tell us about your experience.