Sponsored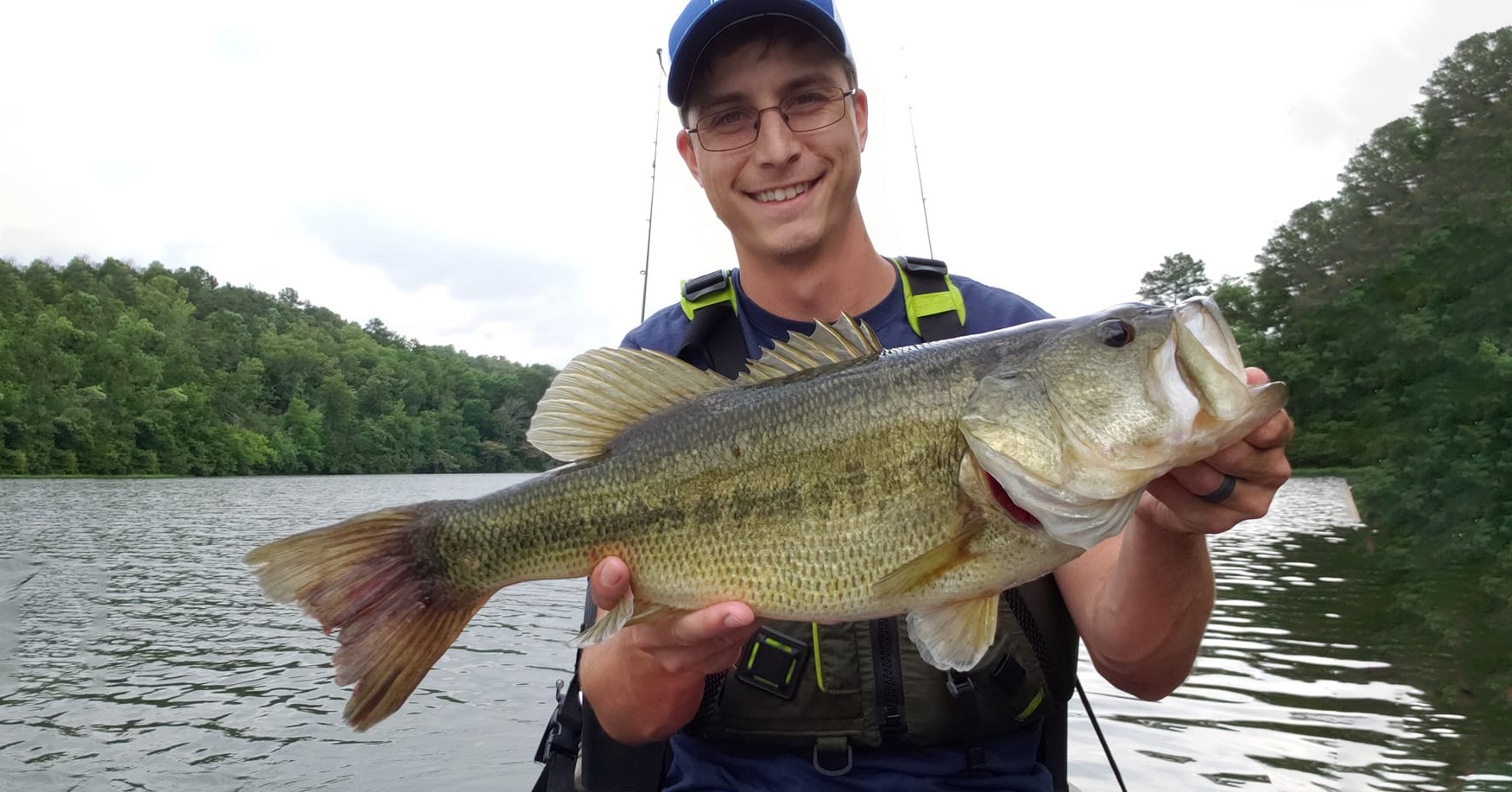 Kayak anglers, this one's for you. The Iron City Kayak Anglers are hosting the final kayak fishing tournament of the season—sponsored by The Yak Shak—on Saturday, September 11 at Lake Mitchell, and you're invited to join the fun. Before you start collecting your gear, read on for all the details.
Kayak fishing tournament details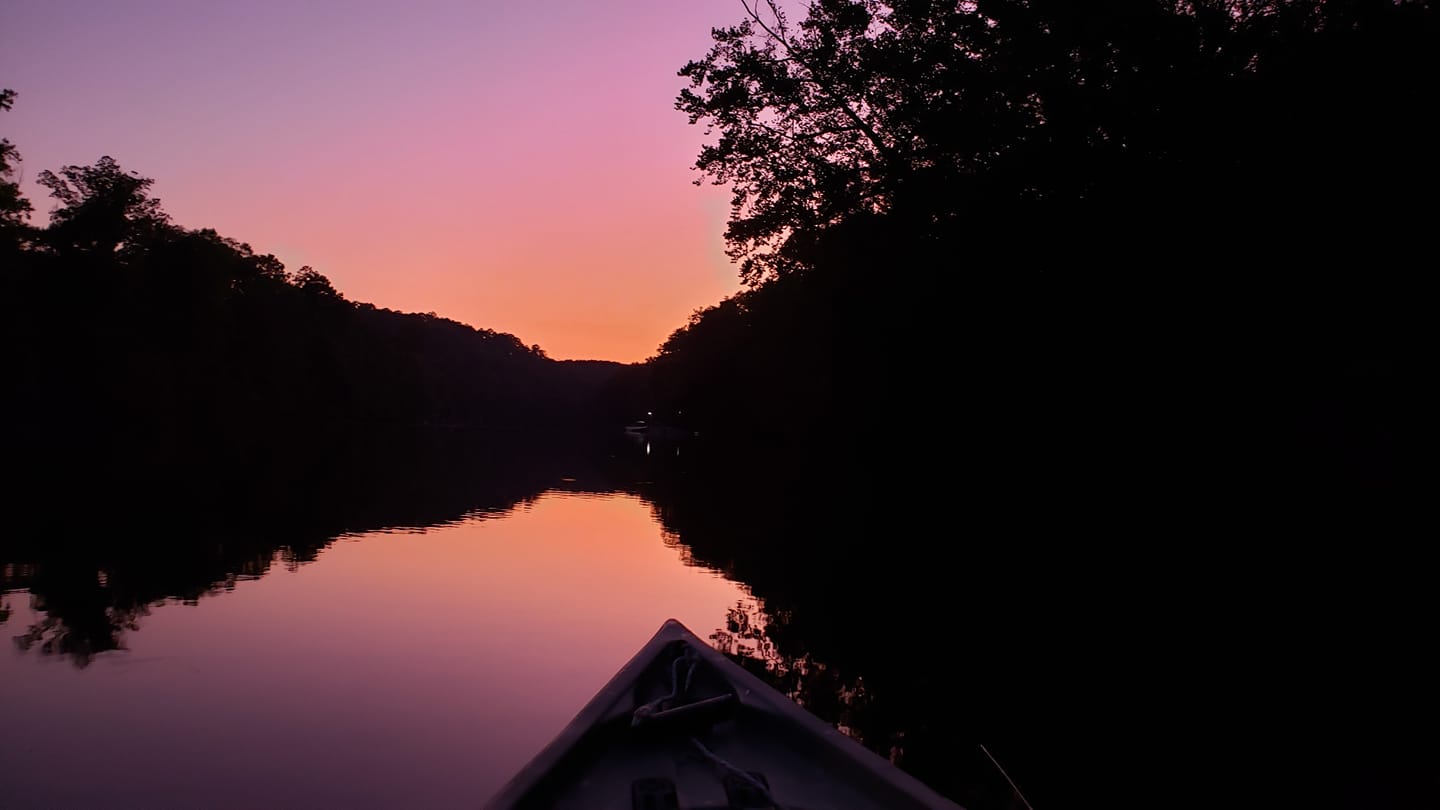 The Yak Shak sponsors their last kayak fishing tournament of the season Saturday, September 11, on Lake Mitchell. It's catch and release, so get your camera ready.
The tournament area is from dam to dam, including creeks. You'll need to put in from a public launch.
First cast is at 6AM and last cast is at 3PM.
How to register for the Lake Mitchell kayak fishing tournament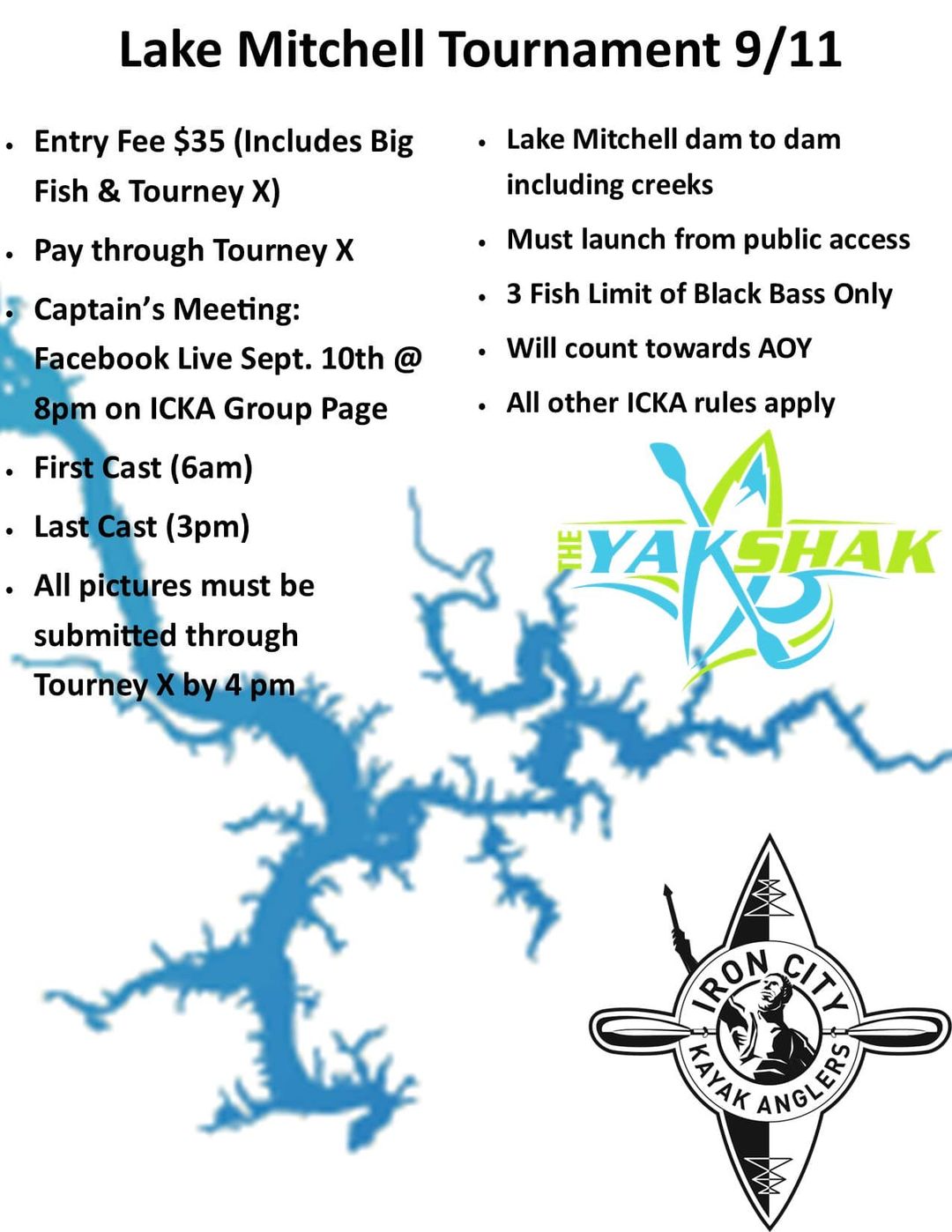 Registration is open from now until September 10. Here are four ways you can sign up:
Visit The Yak Shak and tell Allen or Jessica, the owners, that you want to sign up and they'll be able to assist you.
Download the TourneyX app, register and pay the $35 registration fee.
On Friday, September 10, join the Facebook Live captain's meeting at 8PM via the Iron City Kayak Anglers' group page. During the meeting, you'll be given a tournament ID that's required for you to submit all your tournament catch photos via the app.
Why? So you can be considered for "Big Fish" or cash prizes.
What happens the day of the Lake Mitchell kayak fishing tournament?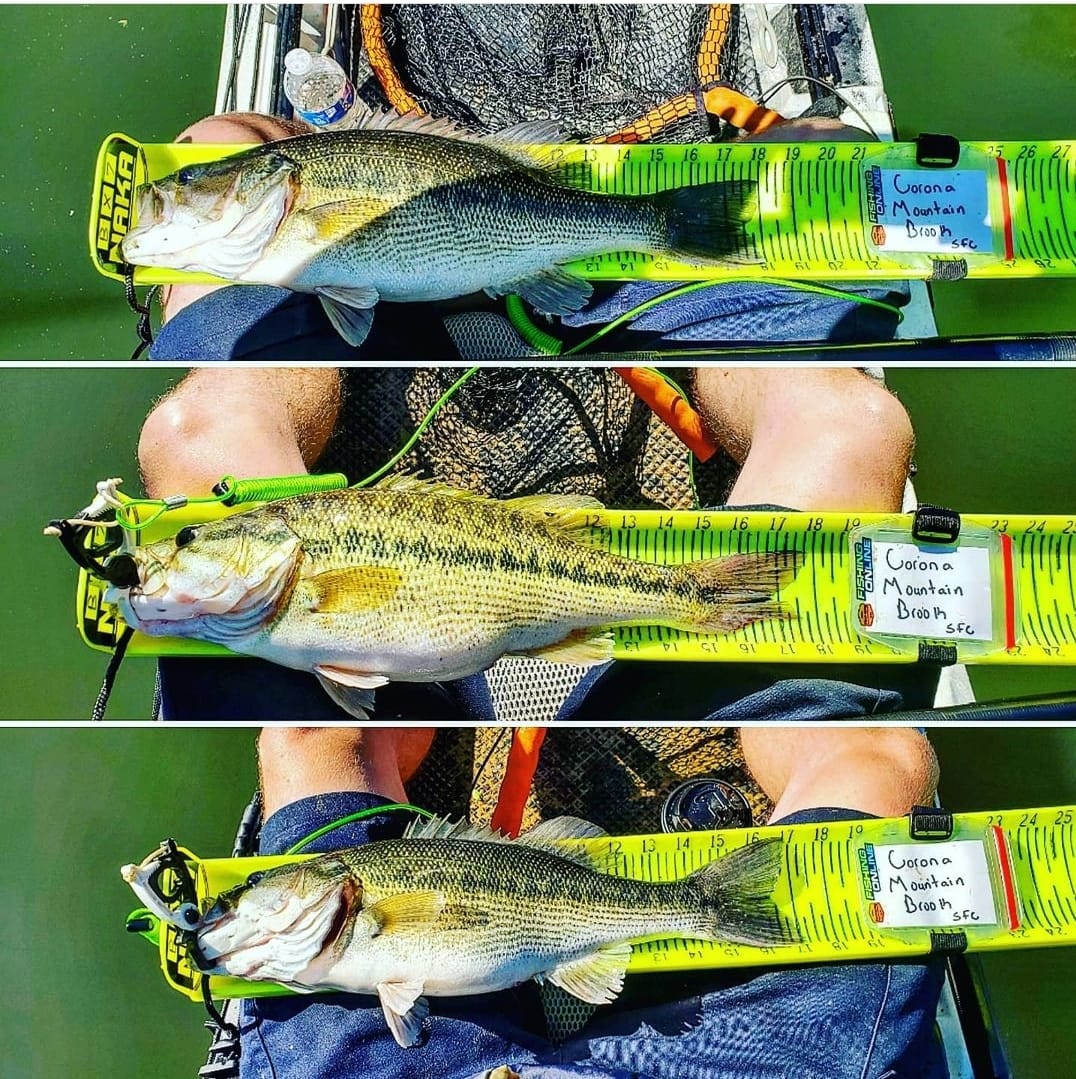 Arrive before daybreak.
Log in to the TourneyX account on your phone.
Cast your line at 6AM.
Take pictures with your phone + either submit them before 4PM or live through the app.
Check the leaderboard to see how you're doing.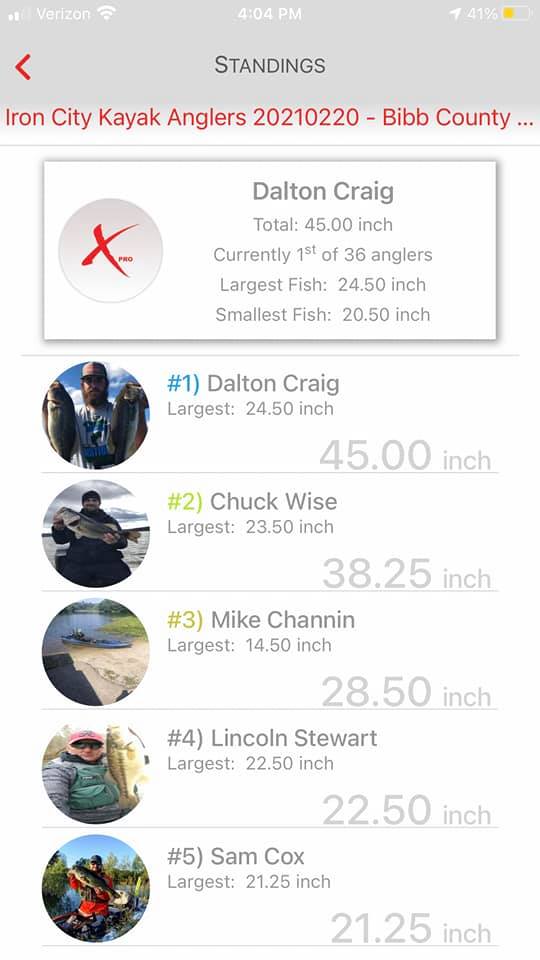 TourneyX is the platform that keeps up with all the submissions throughout the tournament. It'll timestamp and geolocate your pictures to make sure you're on the body of water you say you're on. Come on, they have to make sure you're being honest.
It'll also keep track of your catch and release data.
Ready to cast your line?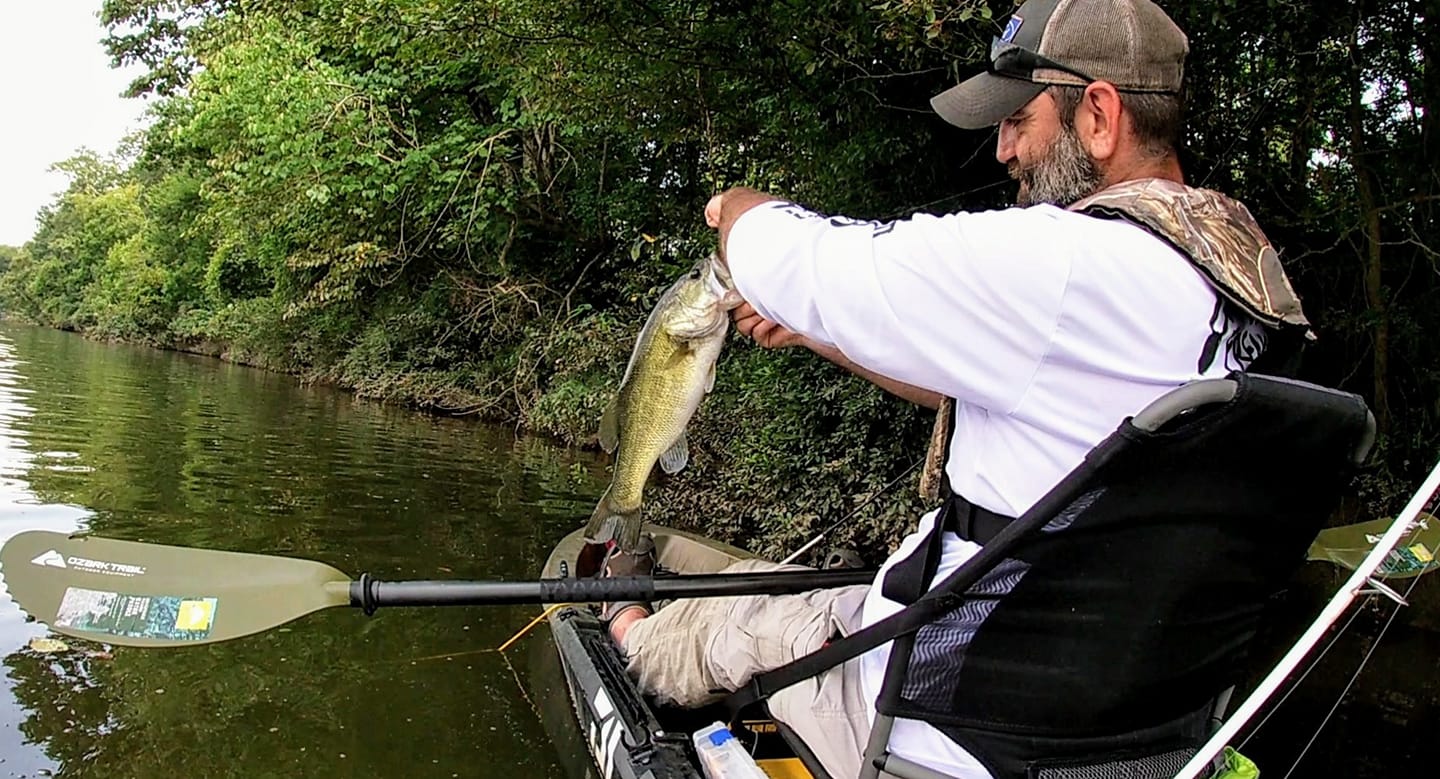 Allen and Jessica Norris of The Yak Shak have some great tournament prep tips. Here are their suggestions:
Pack plenty of water.
Get a good night's sleep.
The bottom line—the Lake Mitchell kayak fishing tournament is a great way to spend a Saturday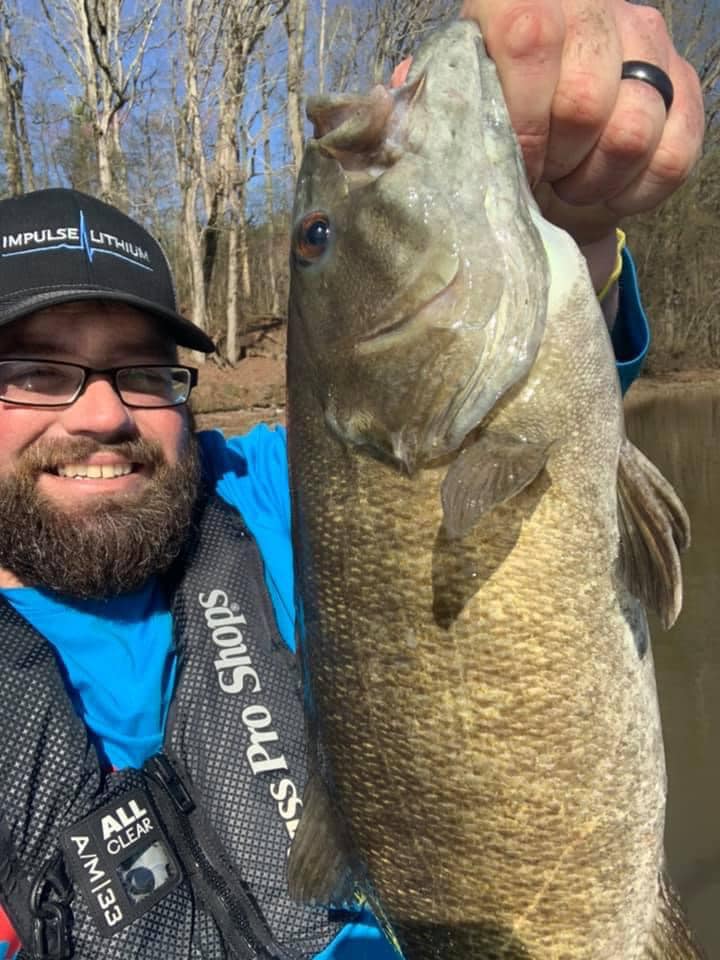 Jessica loves the element of surprise for every angler, no matter their level of experience. You never know who's going to win.
For Allen, the competitive part of a tournament takes it up a notch:
"It's definitely a different level of competition, because it's a tournament—everybody is doing it for themselves, and they're trying to win as well. So you have to put yourself in a completely different mindset.

Instead of just, 'I'm gonna go have fun and relax and catch a fish,' it's 'I know I need to go catch fish.'"
Ready to cast your line? Register now for The Iron City Kayak Angler's final fishing tournament of the season on Saturday, September 11 on Lake Mitchell.
Follow The Yak Shak on their website, on Facebook or on Instagram.