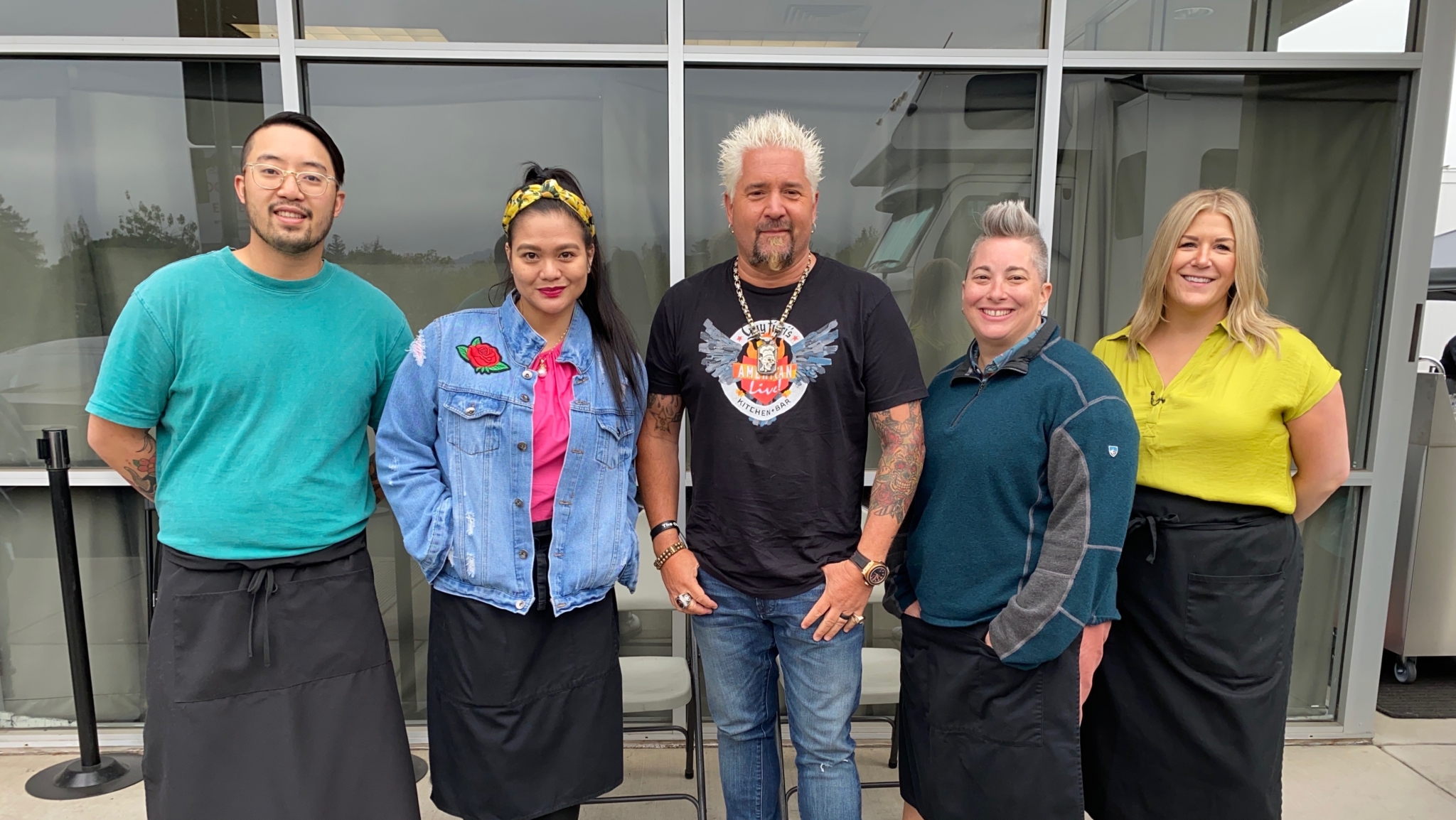 Birmingham Chef Lindsey Noto is back on Food Network. In the most recent episode of Guy's Grocery Games, she joined other returning chefs to compete in a fast-paced cooking contest. We got the scoop on her experience back on the cooking reality show and what she thinks about Birmingham's culinary industry.
Welcome back to Flavortown, Lindsey Noto
Even if you aren't familiar with Lindsey yet, you've probably eaten at one of the restaurants she's associated with, like Post Office Pies, Saw's BBQ and Roots and Revelry.
Last year, you may have seen Lindsey compete on Guy's Grocery Games. How does the show work, exactly? It's pretty tasty entertainment—each chef has to use a specific selection of ingredients you can find in the grocery store to make a dish.
This year, Lindsey was asked back to the show compete in a redemption round where chefs had just 20 minutes to shop for their ingredients. That would work up any appetite, right? PS—wanna check it out for yourself? It's Season 27, Episode 9, and you can stream it on Hulu+ and Discovery+.
What was it like going back on the show?
"It was a much more intimate experience this time around. I had the opportunity to really get to know the other competitors, and after the show, we all enjoyed a brewery and went to a restaurant.

For me, one of the most rewarding parts of the experience was getting to spend that time with these other chefs. It was invigorating to spend an evening breaking bread with other people who share the same passion that I do. We got to talk about the pandemic and what's happened in the last year."

Lindsey Noto, Chef
What were your biggest takeaways this time around?
"I made it a point the last time I was on the show to get to know as many people on set as I could. It was cool to come back after the pandemic and see the majority of the same faces still there.

COVID affected every walk of life, every industry, especially the entertainment and hospitality industry. Even though we're in totally different worlds, we still all feel the same thing. It was cool to see everybody's spirits up and high, back in Flavortown."

Lindsey Noto, Chef
Ready for second helpings? Here's what Lindsey had to say about Birmingham's restaurant industry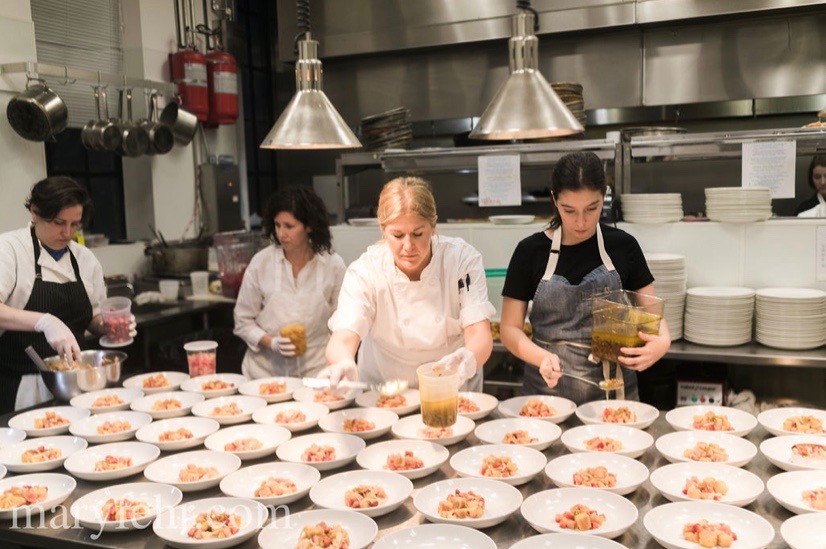 Lindsey grew up in Birmingham, and after moving away for some time in 2010, she saw the city grow into a thriving foodie town.
"It goes without saying that the restaurant industry is a huge part of the heartbeat of Birmingham. We've got some of the best restaurants in the south and restaurants that are winning James Beard awards.

People are starting to recognize Birmingham more and more every year as a food Mecca. For that to continue, we have to keep supporting restaurants and cultivate the growing food scene."

Lindsey Noto, Chef
Want to find local restaurants to support? Check out our local biz directory with over 770 local businesses.
How Bham Femme is making a space for women in the hospitality industry
Obviously, Lindsey's appearance on Guy's Grocery Games is amazing. Personally, though, I'm even more excited about the things she's doing at home.
She co-founded Bham Femme, a group of women who offer support and networking for other women in the hospitality industry. In the past, they've hosted events, but even when events aren't possible, they serve as a resource.
"This tends to be a very male-centric industry, so we connect with each other and network to each other. Bham Femme is an evolving thing that I'm trying to keep alive.

With Bham Femme, maybe we have a duty to shift the focus and change the culture. Let's stop focusing on how negative things can be—let's start pushing a positive narrative out there."

Lindsey Noto, Chef
Want to keep up with fun local updates like this? Follow us on social @BhamNow & tag us in your favorite foodie photos.