If you're looking for a way to adopt sustainable practices *and* support local, you don't want to miss this new program. The Alabama Environmental Council's new EAT Alabama initiative will help you identify restaurants that are doing their part for the health of people and the planet. Check out the first winning restaurants.
What does EAT Alabama mean, exactly?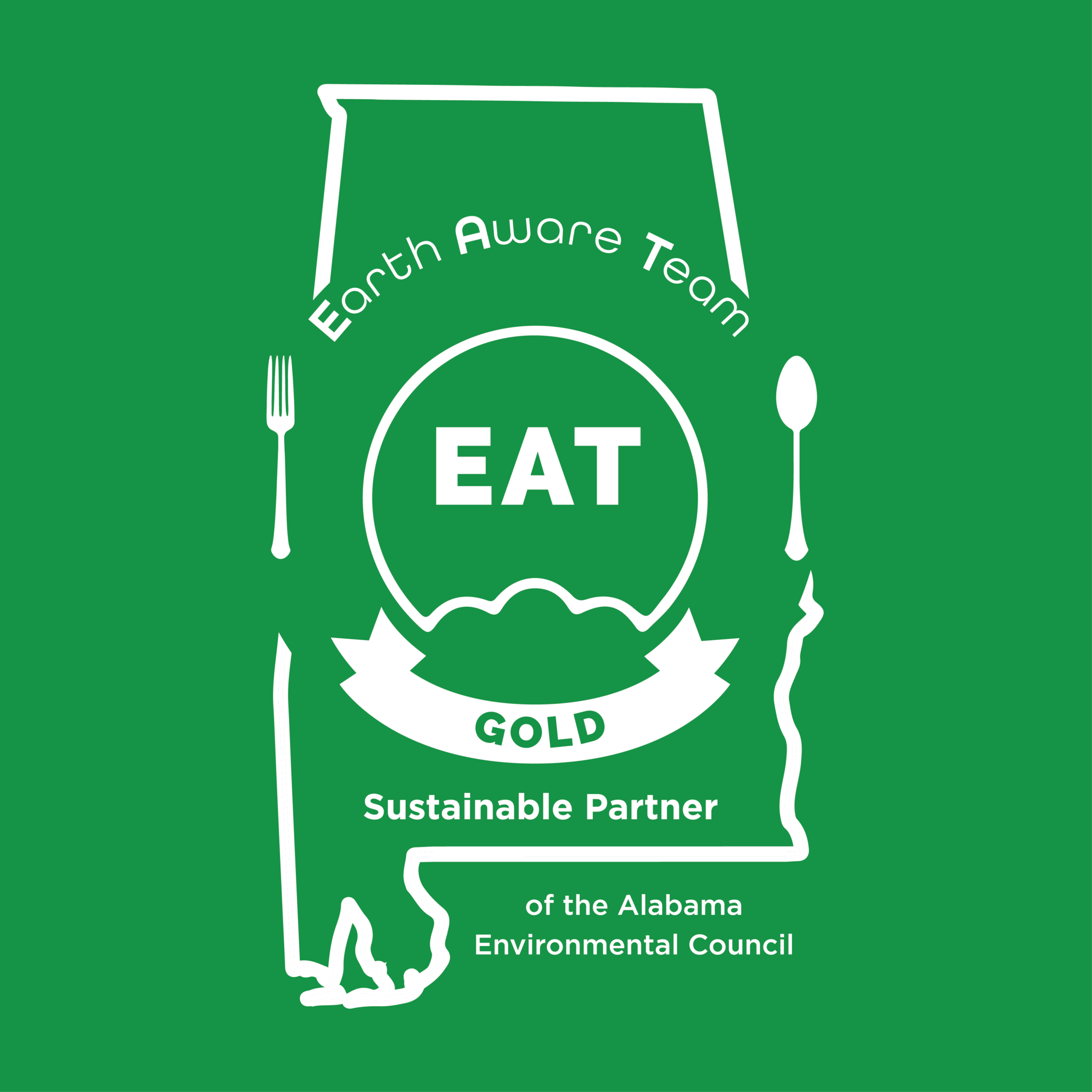 The Alabama Environmental Council (AEC) is Alabama's first environmental advocacy organization. Now, the non-profit is officially announcing its EAT Alabama initiative. EAT Alabama, a.k.a. "Earth Aware Team", empowers people to support restaurants that are adopting sustainable practices.
You can find the EAT Alabama seal on websites and social media as well as inside participating restaurants.
What's the criteria for restaurants to receive an "EAT" award?
Level 1 – No Styro
No Styrofoam containers
No single use plastic bags for takeout
Utensils for take out service, straws, stirrers, condiments, etc. provided on request
Why it matters: According to EAT Alabama, "Styrofoam is the 5th largest source of hazardous waste on the planet." It contains toxins that contaminate the soil, water and air. Single-use plastic bags and plastic utensils don't fully break down.
Level 2 – Silver Sustainable Partner
Meet criteria for Level 1
Food service containers must contain low to no PFAS
Onsite diners only use reusable foodware
Why it matters: PFAS (Polyfluoralkyl Substances) are chemicals that make packages water- and grease-resistant. They're actually toxic and carcinogenic, so they cause food issues when leaked into containers.
Level 3 – Gold Sustainable Partners
Meet criteria for Silver Sustainable Partner
Use composting to reduce landfill waste
Or three of the following:
Buy local, preferable organic produce & humanely raised animals when possible
Offer plant based proteins
Donate leftovers
No beverages sold in plastic bottles
Advertise that you will refill water bottles
Accept personal containers for take-out
Why it matters: 50% of the millions of tons of garbage in US landfills and incinerators is actually compostable. Composting leads to better soil and produce, creating healthier lifestyles.
Meet EAT Alabama's first winning restaurants, Bottega + Birmingham Breadworks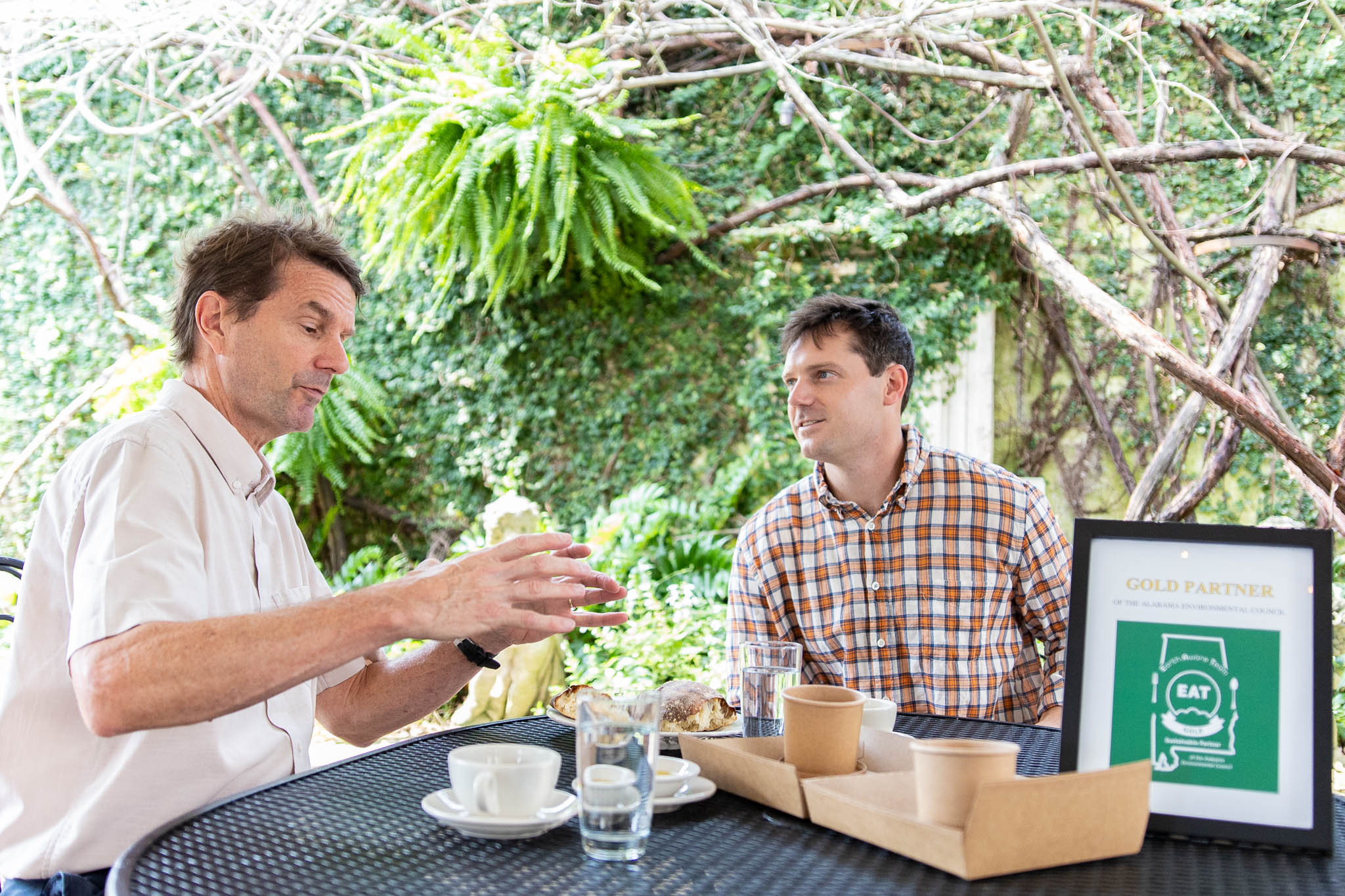 Want to check out the first winning restaurants? Head to Bottega and Birmingham Breadworks, EAT Alabama's gold partners.
"This is a program that is designed to promote restaurants that adopt sustainable practices and will help identify them as healthy choices to consumers."

Lauren Guillebeau, Co-Chair, Environmental Issues Committee
Want to follow along with EAT Alabama and the winning restaurants? Check out their website and learn more about the benefits for restaurants.
To keep up with updates like this, follow Bham Now on Facebook and Instagram, PLUS sign up for our FREE newsletter.