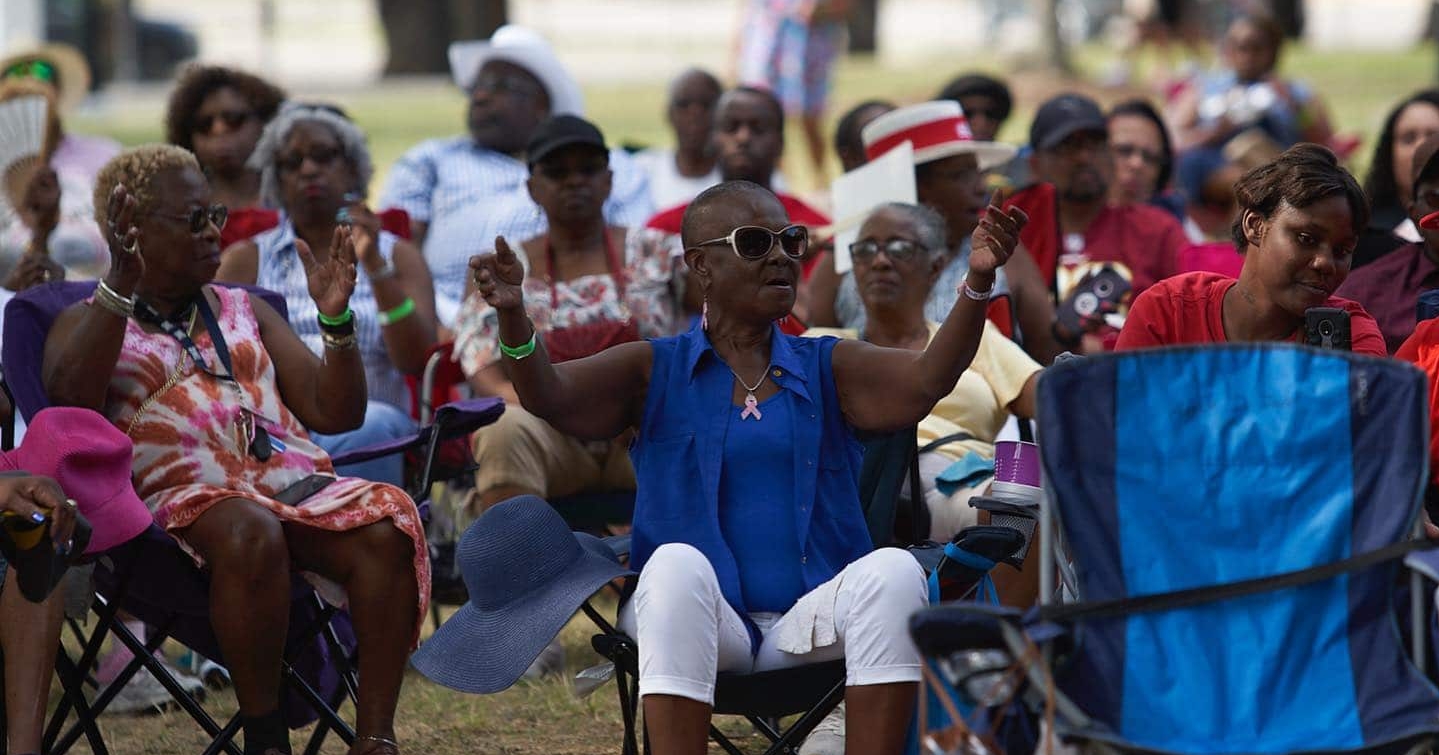 This year is Birmingham's 150th and we want to celebrate our city in every way possible. Here's your chance to celebrate the triumphs of Birmingham and its commitment to forging a united future.
What is Freedom Fest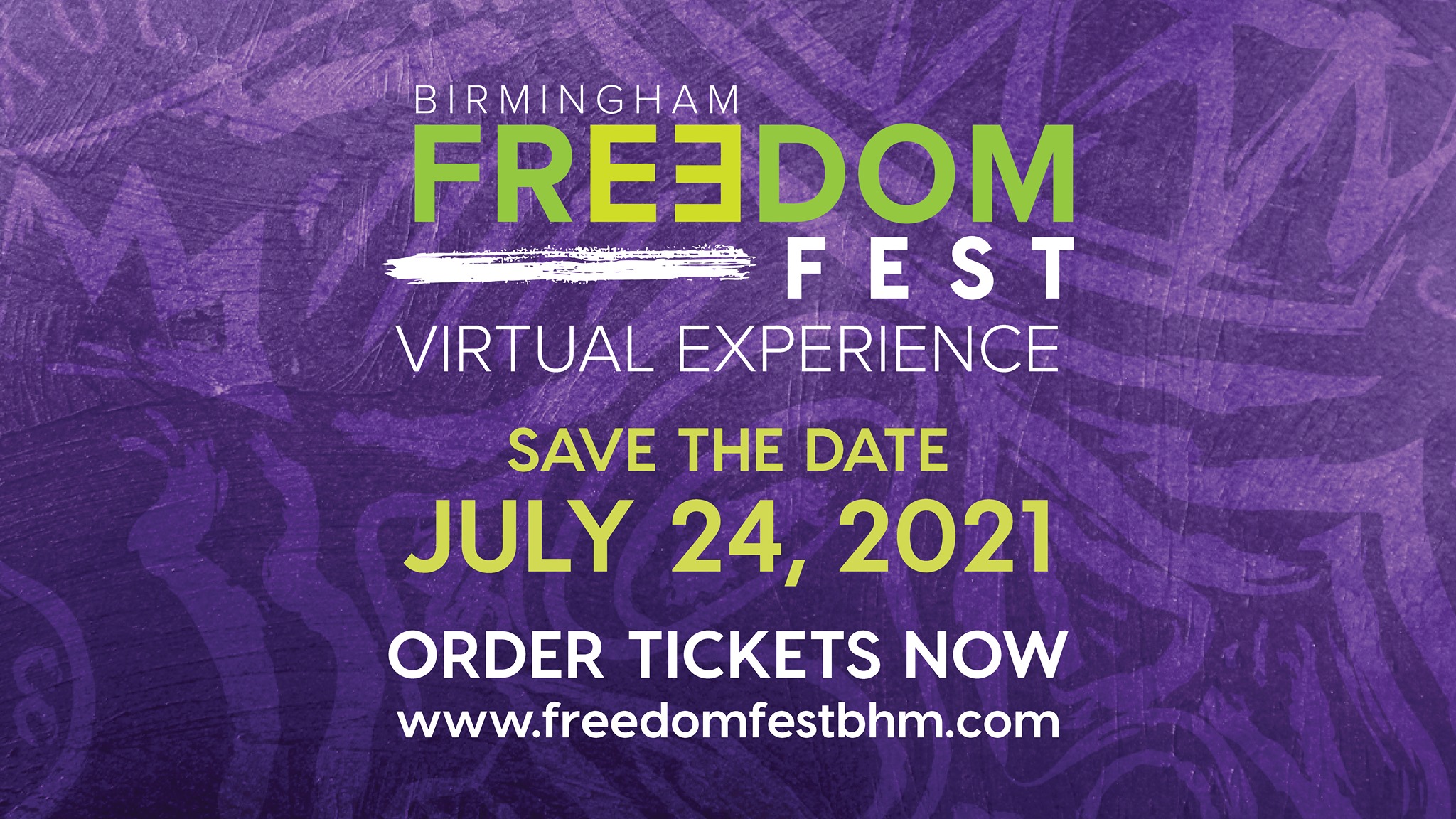 Birmingham Freedom Fest is an event for the community to discuss social issues and shine light on inequality— the best place to learn how to be an ally for public good.
This is the third year Birmingham has hosted the event.
"The City of Birmingham is once again a proud sponsor of this year's Freedom Fest event. In light of the challenges that 2020 brought us, our residents are in the mood to celebrate, and this annual showcase of thrilling musical performances and insightful conversation is ready to recapture the celebratory spirit of our city."

Randall Woodfin, Birmingham Mayor from 'Birmingham Times'
Freedom Fest is sponsored by Alabama Power, Regions Bank and Ed Farm.
About the event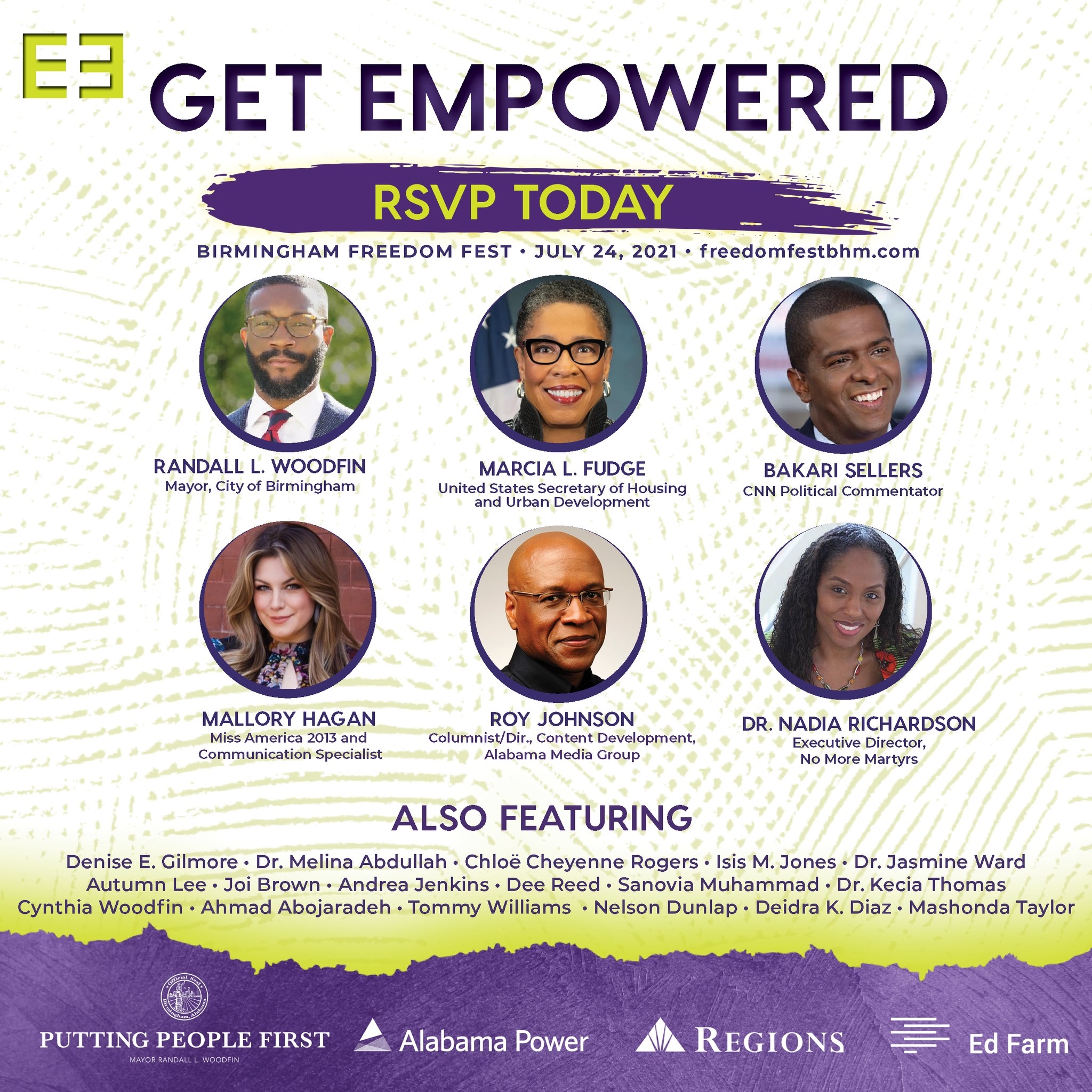 The two-day event begins on Friday, July 23 at 7PM and continues the following day, Jul 24 at 3PM. It will be held virtually on Freedom Fest's Facebook and YouTube pages.
There will be several panel discussions throughout the weekend. Topics include:
Civil rights
Healthcare
Media and technology
LGBTQ+ advocacy
Social justice and more
Community leaders like, Mayor Randall Woodfin and Executive Director of Jefferson County Memorial Project, Joi Brown will speak— and many more.
Get into the music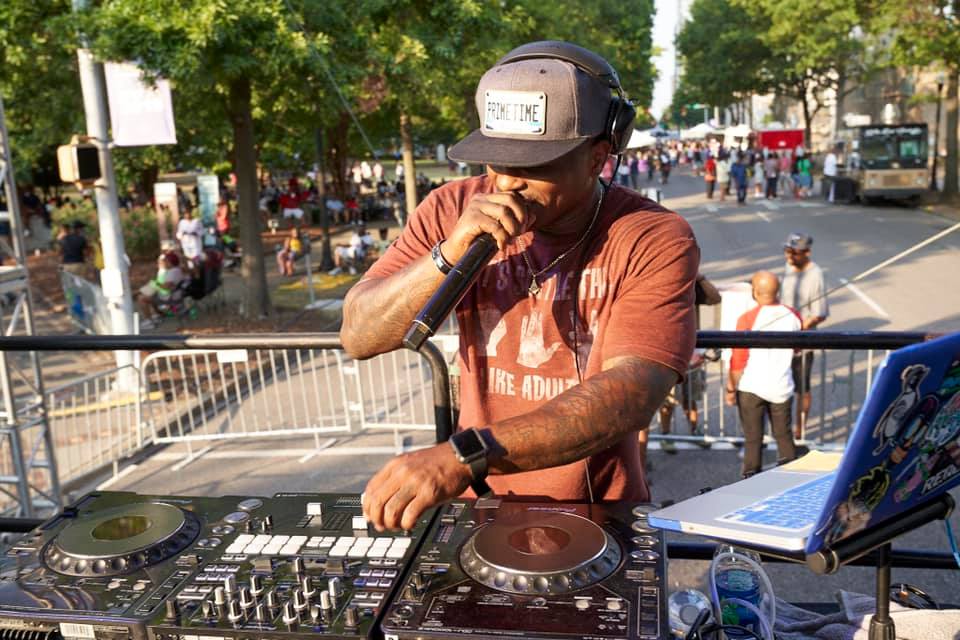 In addition to these powerful panels, there will be musical performances from these Birmingham artists:
Kristen Glover
Brian "Freevoice" Hawkins
Sam Ervin
Pastor Mike Jr. and many more
The main event will start at 3PM Saturday, July 24.
RVSP here to join the celebration and be sure to tune in on Freedom Fest's socials.
Website | Instagram | Facebook
Do you know about any other festivals in Birmingham? Let us know on Facebook, Instagram, and Twitter. Don't forget to sign up for our FREE newsletter.