Sponsored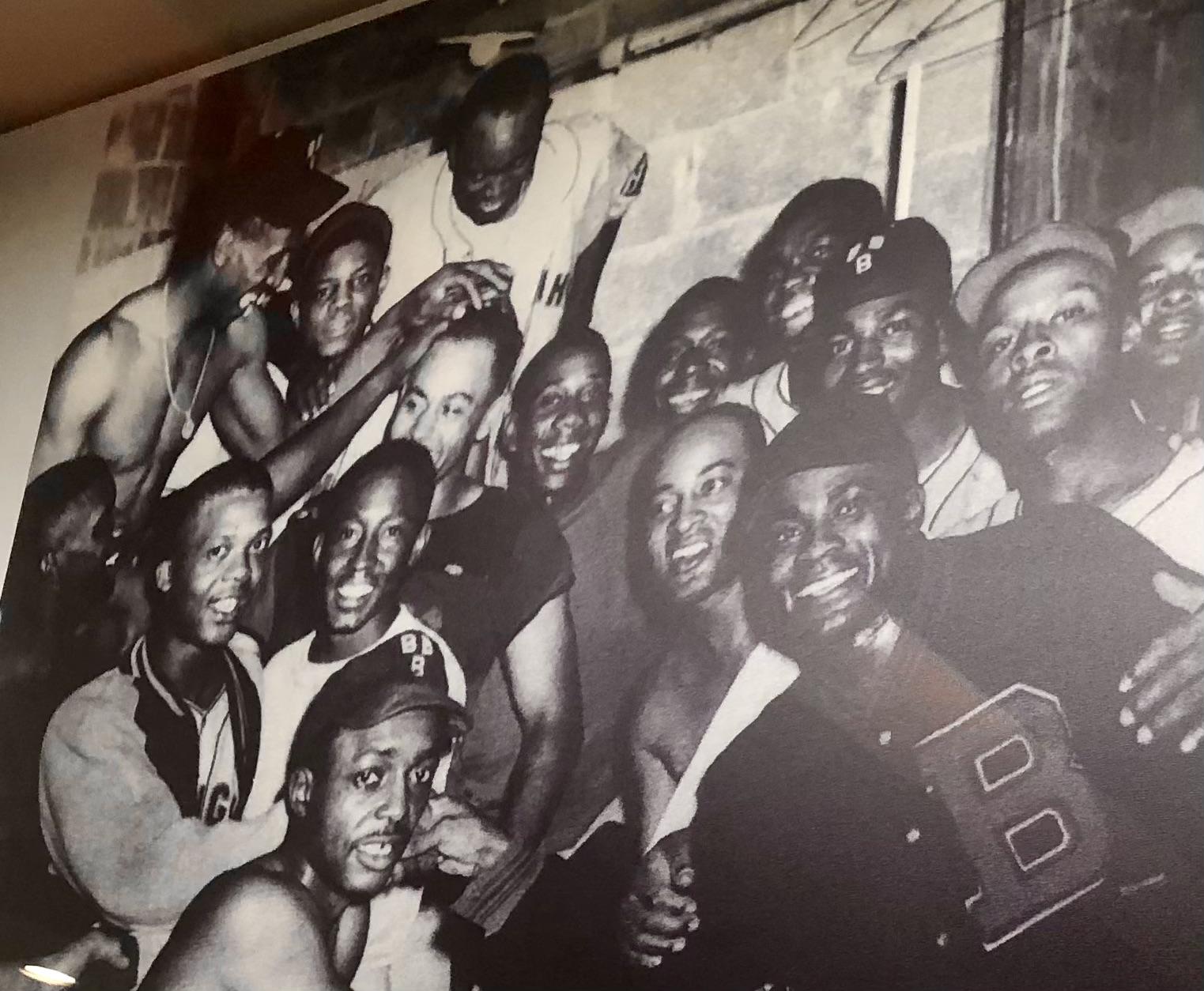 With baseball season in full swing, we decided to step up to the plate and take a swing at learning more of Birmingham's role in the history of baseball in America—specifically, the Birmingham Black Barons, the Negro Southern Leagues and the Industrial Leagues. To learn all about it, we spoke with Dr. Leighton Ravel, founder of the Center for Negro Baseball Research and founder of the Negro Southern League Museum. Here's what we learned.
Separate but spectacular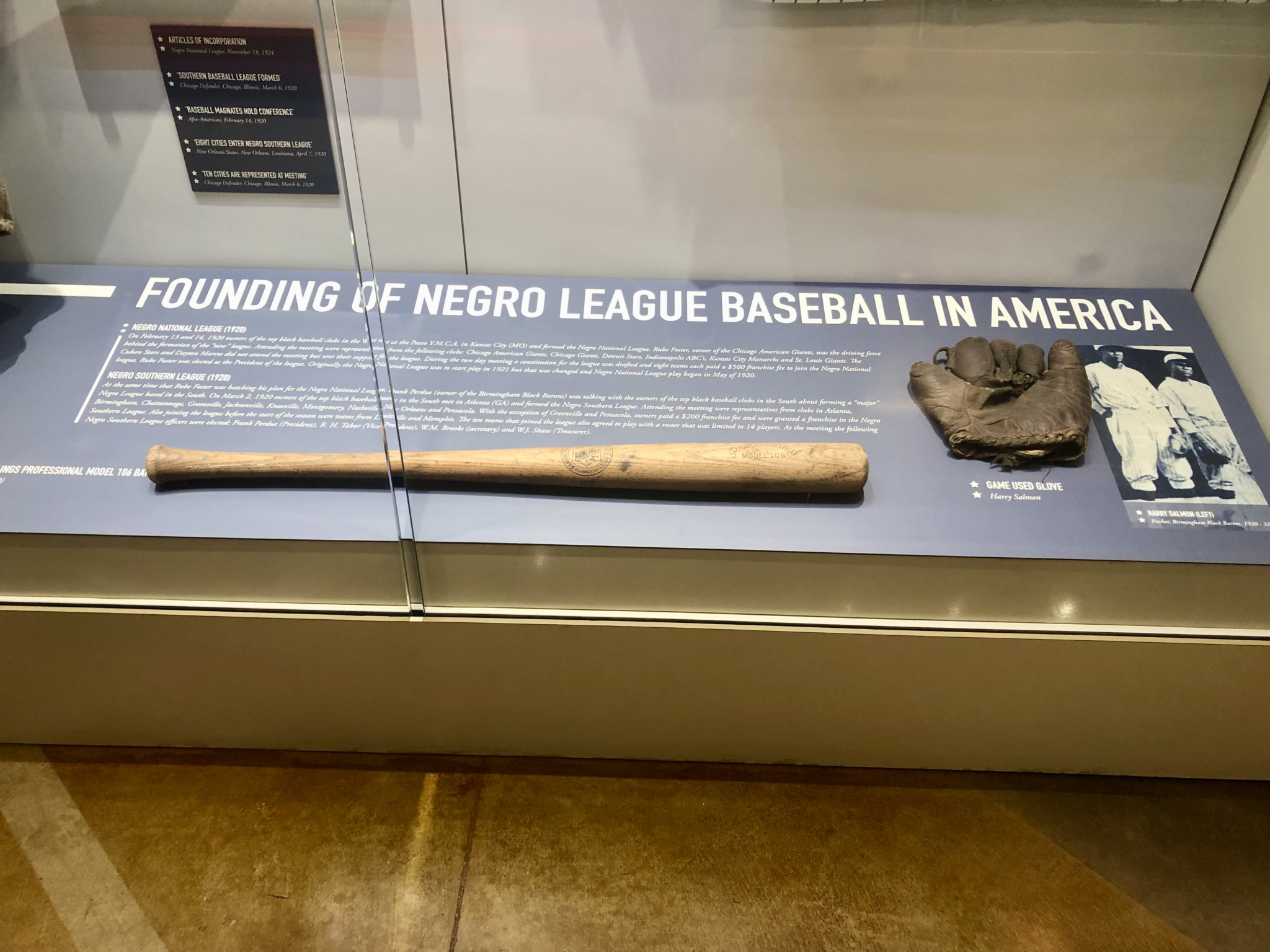 The Negro Southern League formed at a time when segregation was seemingly the first rule of baseball. No stranger to the racial divide, the Birmingham Black Barons signed on as a charter member of the league back in 1920.
Having decided that playing ball is better than not playing ball, the Negro Southern League became a promising platform to showcase the talent and athleticism of men whose skin color was their only barrier to America's pastime.
"The Birmingham Black Barons played more seasons of professional Negro League baseball than any other team in the country. So you have a rich history that goes back from 1919 through 1962."

Dr. Leighton Ravel, Center for Negro League Baseball Research, Negro Southern League Museum
The Heart of Black Baseball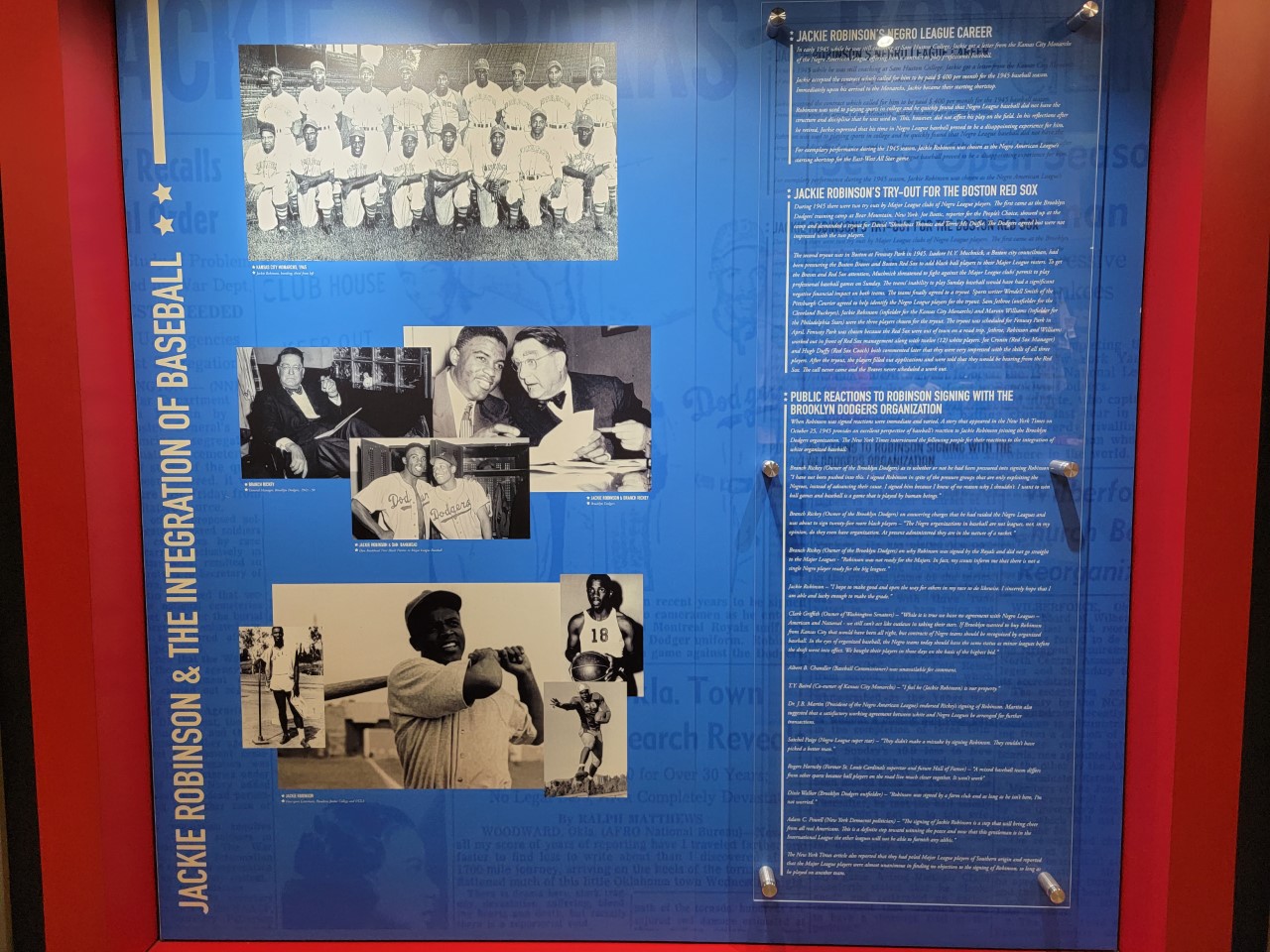 I was especially curious to learn how baseball began in Birmingham. Turns out, it all leads back to Birmingham's industrial history.
According to Ravel, when companies came into the city in the 1800s and started building mines and making steel, they each had a Black baseball team and a white baseball team.
"Before there was any professional baseball team in Birmingham, they were playing a lot of very good baseball that led to the Industrial League teams."

Dr. Leighton Ravel
Ravel also revealed an interesting fact: more Negro League ballplayers got their start or ended their career in the Birmingham Industrial League.
What's even more amazing is that there are 16 former Negro League baseball players who are alive and reside in the Birmingham Area.
Rickwood Field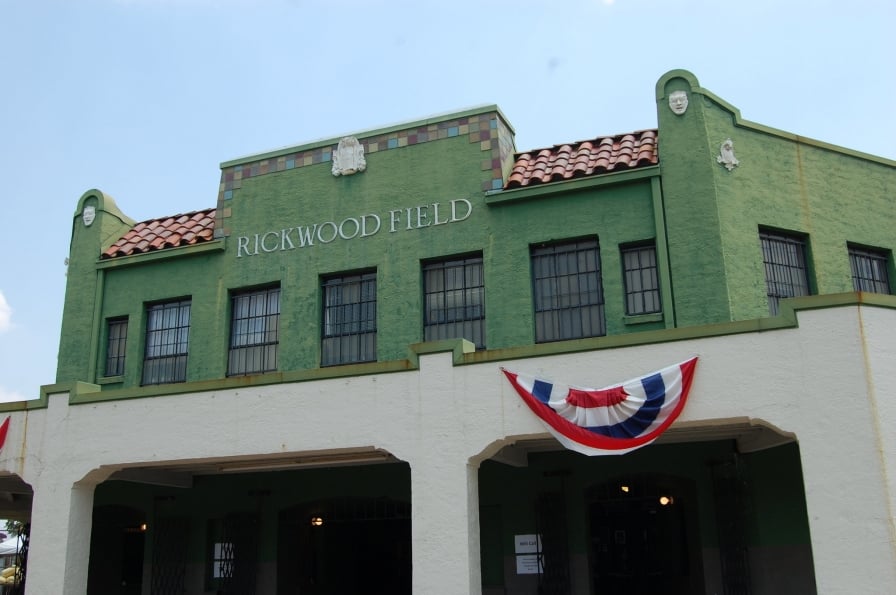 I'm sure you've heard of Rickwood Field—it's on the National Register of Historic Places, after all. But do you know it's the oldest professional baseball stadium in the United States? Whoa!
In 1910, the stadium was built for the Birmingham Black Barons by industrialist and team owner Rick Woodward. Just imagine all the amazing legendary baseball moments this field has encountered.
Today, Rickwood Field is being restored to its former glory. Even cooler, the Barons continue to play a "throwback" game at the stadium during their regular season.
Baseball Greats in Birmingham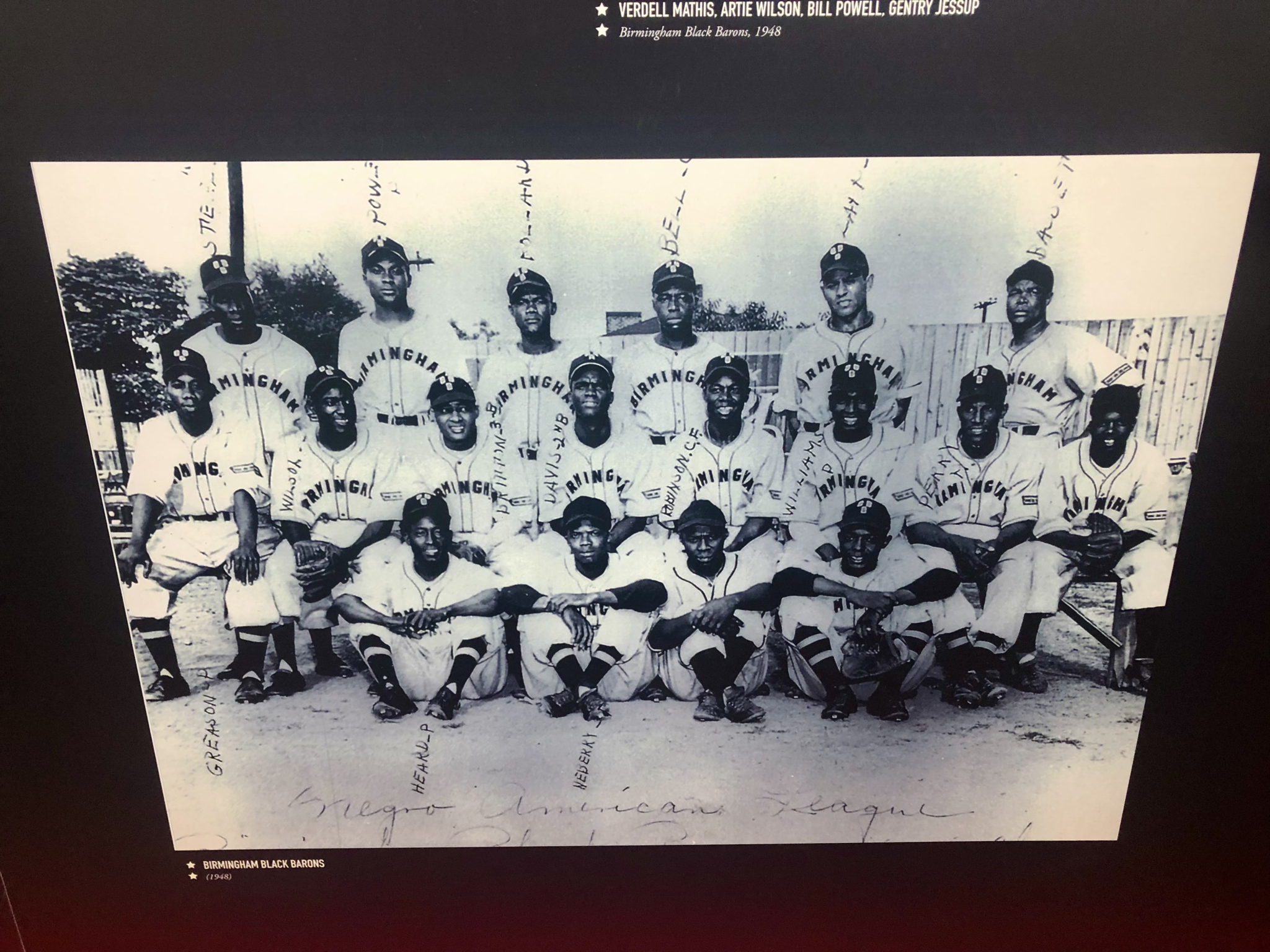 You can't have baseball without the players, and Birmingham has been home to some of the greatest of the great. Here's a look at just three who were so exceptional at the sport, they made it into the Baseball Hall of Fame:
Willie Mays
You may know Willie Mays as one of the greats in Black baseball, but do you know his backstory? It's pretty unique. Here's what Ravel told us:
"What a lot of people don't realize is [Willie Mays'] father, Kat Mays, played for the Birmingham Black Barons back in the 30s. When Willie was playing for Fairfield, he was in the same starting lineup as his father.

So you had a former Negro League baseball player who had been very good. And you had a young teenager who would become one of the greatest baseball players in American. They all played on the same team and all started their career here in Birmingham."
Here are some more interesting facts about Mays:
Leroy Robert "Satchel" Paige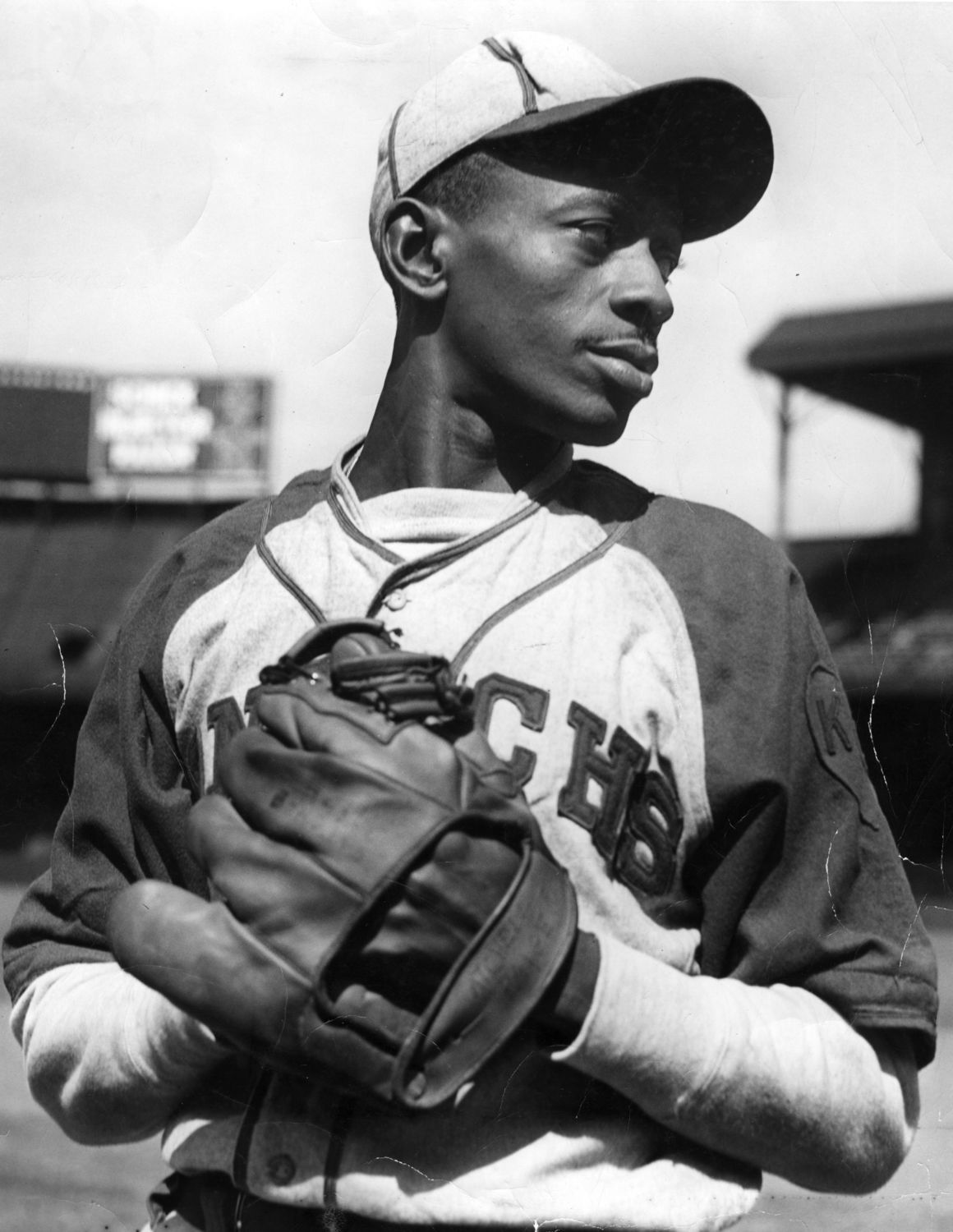 July 7, 1906 – June 8, 1982, born in Mobile, Alabama
Began professional baseball career in 1926
Began playing with the Birmingham Black Barons in 1927.
First Black pitcher to play in the American League
First player in the Negro Leagues to pitch in the World Series.
Was 59 years old during his last major league game, which is a record that stands to this day.
Lorenzo "Piper" Davis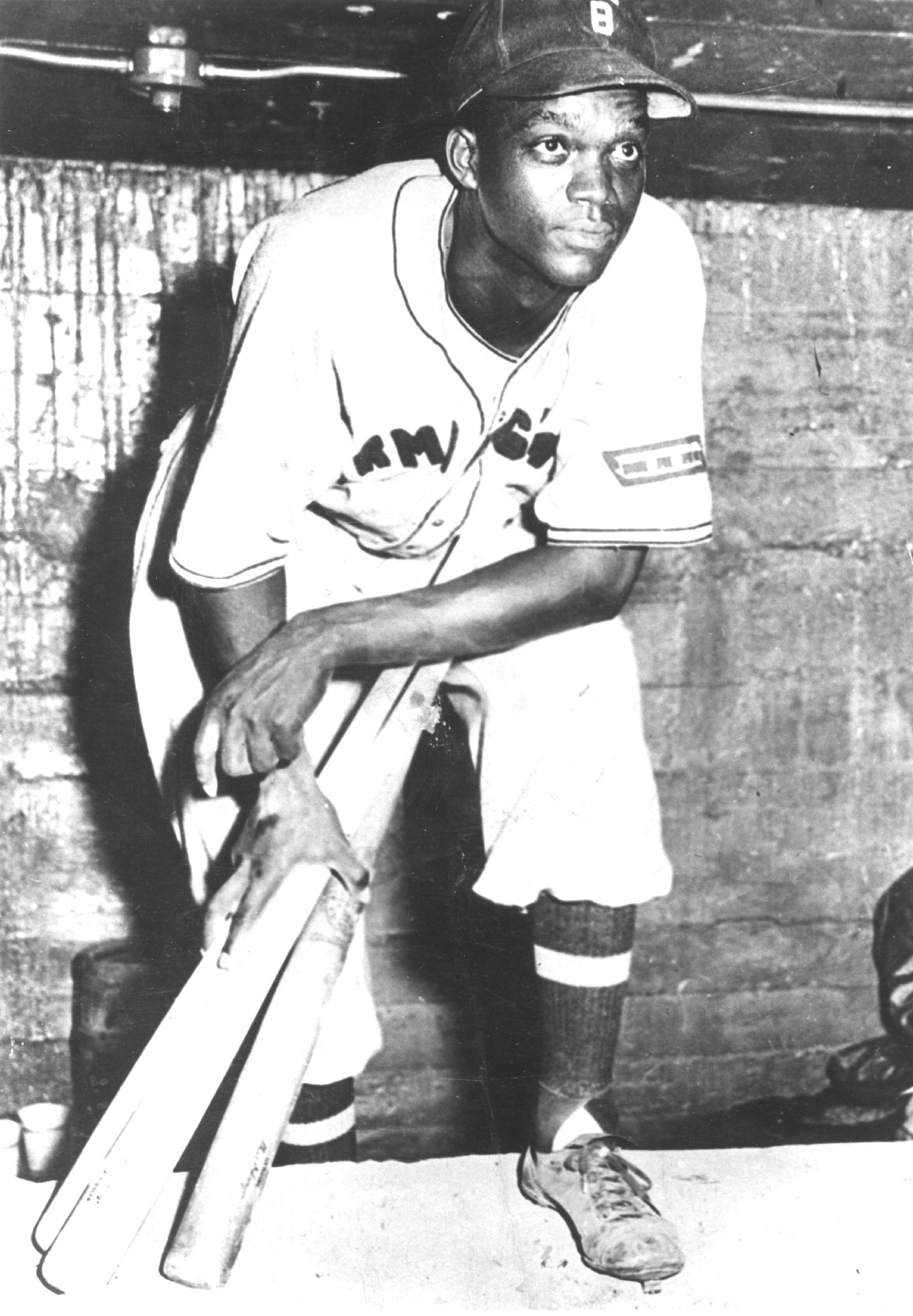 July 3, 1917 in Piper, Alabama
Played for the Birmingham Black Barons from 1942-1950 in the Negro American League
Managed the Black Barons in the late 1940s
Played in the last Negro World Series ever played
Interested in learning more about the positive impact of Black baseball in Birmingham? Check out the Negro Southern League Museum at 120 16th Street South, Birmingham, AL 35233.
Want to enjoy America's favorite pastime? Grab your tickets now to see the Birmingham Barons play at Regions Field.
Sponsored by: