Remember when Birmingham fell in love with the new lights under the I-59/20 bridge? We've got some exciting news. Yesterday, ALDOT announced that Brasfield & Gorrie has officially kicked off construction on City Walk BHAM, a massive project under the bridge that will connect the city like never before. Keep reading for all the details!
Not Familiar with City Walk?

City Walk BHAM is an upcoming, 31-acre park located under the I-59/20 interchange in downtown Birmingham. The park will include recreational, art, performance, sports and green spaces, a skate park facility, market areas, a dog park and much more.
City Walk will be split into eight "blocks" under I-59/20, which are:
A: 15th Street to 16th Street, Recreational Sports and Gathering Space — plans include challenge course, amphitheater, civil rights story zone, recreational sports space with artificial turf, multi-use field, gathering space, 1/4-mile walking trail.
B: 16th Street to 18th Street, Food Trucks, Skate Park — plans include a roller skating rink, food trucks, activity zone, skate park.
C: 18th Street to 19th Street, Performance Space, Outdoor Classroom — plans include performance space, outdoor classroom, parking.
D: 19th Street to Richard Arrington Jr Blvd, Central Plaza — plans include an outdoor stage, central gathering space, green ribbon garden path, water feature, restrooms, security station, info desk.
E: Richard Arrington Jr Blvd to 22nd Street, Market Space — plans for this block include a market space.
F: 22nd Street to 23rd Street, Beer and Wine Garden — plans include a beer and wine garden, green ribbon garden path.
G: 23rd Street to 24th Street, Dog Park — plans include a dog park, pickleball, restrooms, and parking.
H: 24th Street to 25th Street, Gateway to City Walk with Pond and Playground — plans include a gateway pond, greenspace, playground, restroom and pavilion.
Learn more about the City Walk Masterplan here.
Construction Commences on City Walk BHAM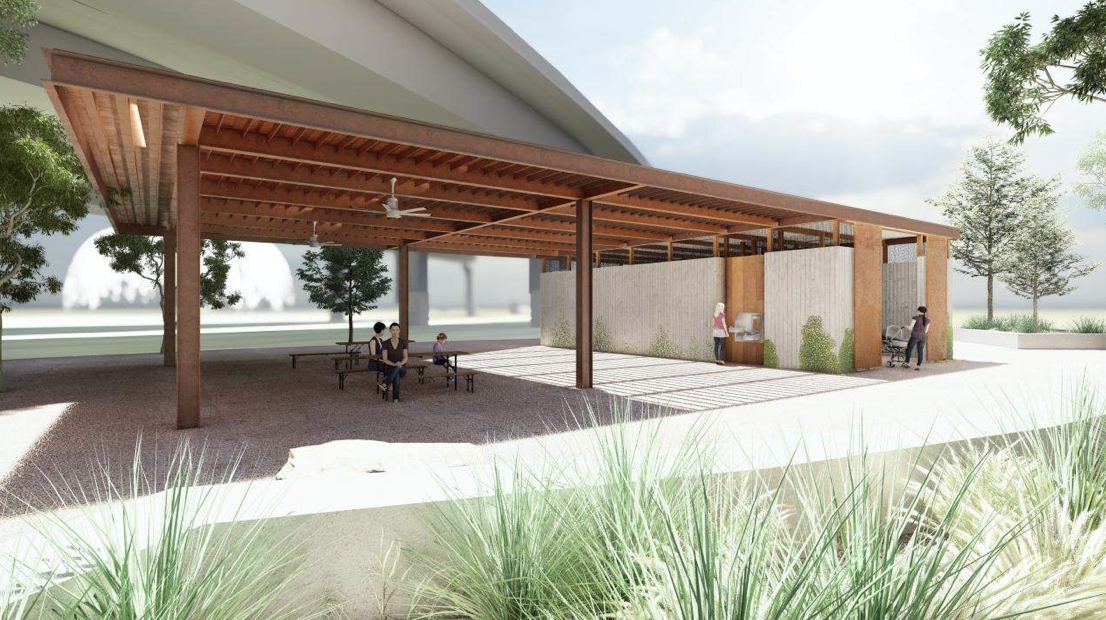 On July 1st, ALDOT announced that Birmingham-based contractor Brasfield & Gorrie has officially started construction on City Walk. As the Official Construction Partner of The World Games 2022, Brasfield & Gorrie has deployed three construction crews in order to complete a portion of City Walk before The World Games 2022 kicks off next July.
"Brasfield & Gorrie is deeply invested in Birmingham's success, and we are honored to play a role in bringing to life this unique concept that will further enhance the experience for events at the BJCC Complex, including the upcoming World Games 2022."

Brasfield & Gorrie Regional Vice President Kevin White
ALDOT plans to have City Walk entirely complete in 425 days.
Want to stay up to date on all things CityWalk BHAM? Follow Bham Now on Facebook, Instagram, Twitter, LinkedIn and sign up for our FREE Newsletter to get breaking news delivered to your inbox every day.