Sponsored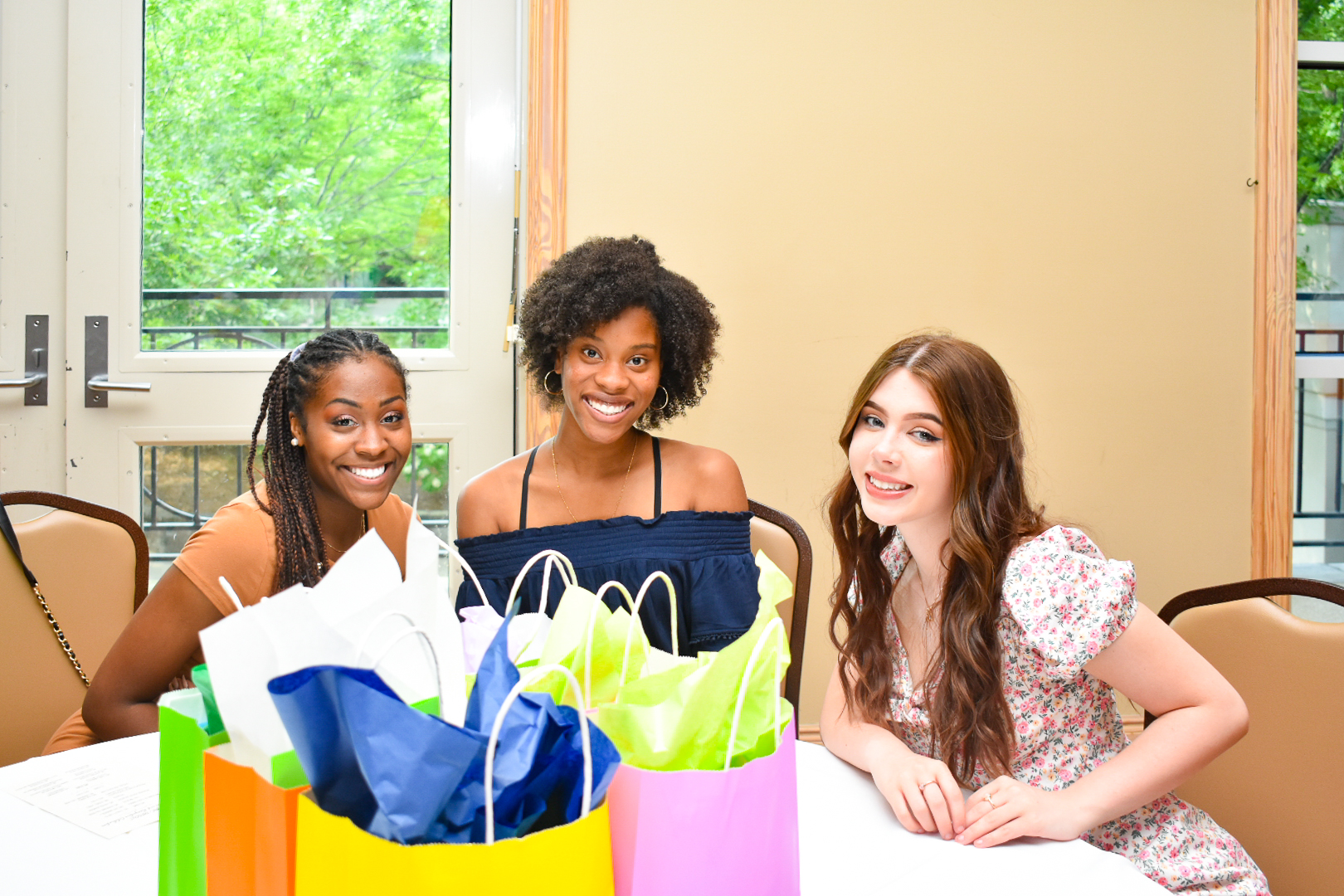 One thing I wish I'd done more of when I was younger is volunteer with programs that make a difference. For those who feel the same way, Addiction Prevention Coalition (APC)'s programs are making a prominent impact on Birmingham's youth. Here's a look at their programs and the positive influence they have on those involved as well as on the City of Birmingham.
Who is APC + what is their purpose?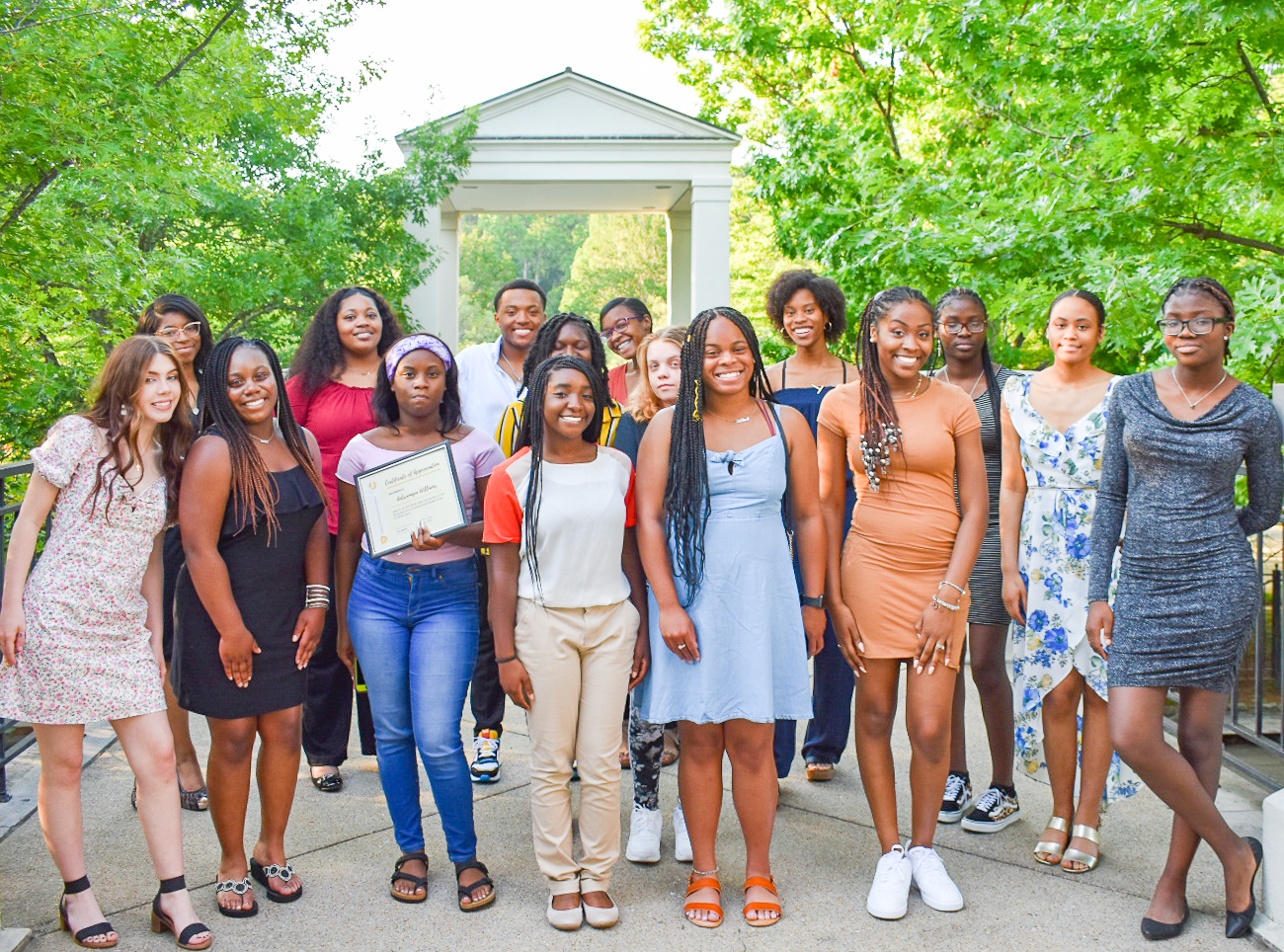 As a nonprofit community resource, APC aims to eliminate addiction in Central Alabama. To help them achieve this goal, they offer programs for adults and youth that inspire hope, resilience and purpose.
APC's Youth programs serve three main purposes:
To raise awareness around stigmatized topics by cultivating healthy conversations regarding substance use + catalyst issues to addiction.
To enable + empower students to make healthy choices regarding substance use.
To develop + sustain positive youth so that they can lead a brighter future for their communities. This includes teaching resilience (the ability to bounce back after adversity) as well as giving youth tools to make healthy choices and empower each other.
One of APC's youth programs that stands out due to its leadership potential and student dedication is the Youth Advisory Council (YAC).
"Many students join the Youth Advisory Council because they're really passionate about topics discussed during INFOCUS meetings, and they want to become more involved. During our annual leadership retreat, the YAC students are trained on how to execute community service projects and lead challenging discussions at their schools."

Raven Johnson, Project Director, Addiction Prevention Coalition
Here's a look at a PSA the students put together about how they protect their future in hope of encouraging other students to do that same.
A look at APC's Youth Programs
Wondering what type of youth programs APC offers? Check out this list:
INFOCUS Student Chapters
These peer-led student chapters are offered in local high schools and discuss the catalyst issues that may lead to substance use.
Students in the group:
Are in charge of planning awareness events in both their schools and communities
Volunteer with local organizations and lead APC's annual End Heroin BHM Walk
Attend positive social gatherings such as an annual campfire at Oak Mountain State Park that includes a scavenger hunt, s'mores and games.
Youth Advisory Council (YAC)
The YAC is comprised of passionate and dedicated student leaders from each of APC's INFOCUS chapters who wish to advocate for and educate their peers.
Students attend monthly leadership meetings and attend an extensive annual summer training in Columbus, Ohio. Each year, seniors have the opportunity to apply for one of three $2,500 Leaders of Tomorrow scholarship to be applied to their college education.
APC's 2021-2022 Youth Advisory Council has some exciting plans ahead. In July, the group plans to attend a summer leadership retreat at Cheaha State Park.
During the conference, they will:
Participate in team building activities
Plan prevention campaigns for the upcoming school year
Learn how to facilitate INFOCUS meetings at their school
Early Intervention
APC collaborates with UAB Beacon Adolescent Recovery to offer assessment and outpatient services to students who have been identified as having a substance use disorder. APC is gearing up to launch another collaboration with UAB Beacon Adolescent's After Care program which will allow adolescents to receive follow-up accountability calls from a Certified Recovery Support Specialist.
Birmingham Coalition
Made up of representatives from 12 sectors, volunteers from the Birmingham Coalition meet regularly to discuss environmental changes to prevent and reduce substance misuse among youth. Work is centered around Jackson-Olin, Carver and Wenonah High Schools.
Each year, the Birmingham Coalition hosts a Back Pack Giveaway for Birmingham City students to help prepare youth for the upcoming school year and distribute Prevention Education Materials to parents.
Project LEAP
This program works to help educate Jefferson County youth ages 14-24 on substance use disorders and HIV risk. Its goal is to provide community education on substance misuse and HIV using evidence-based practices.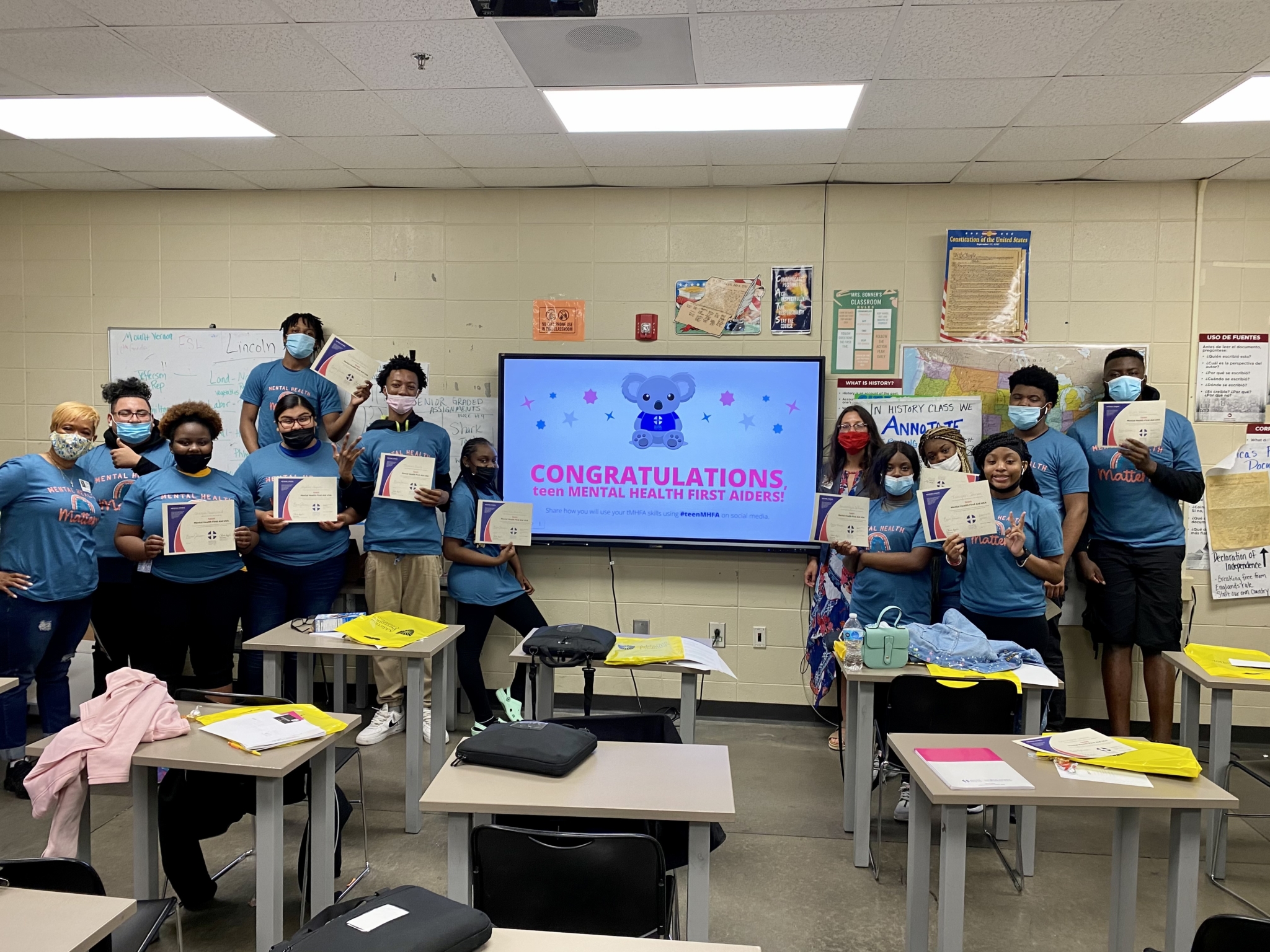 Teen Mental Health First Aid for Students
A curriculum that trains 10th-12th graders on how to recognize the signs of a mental health challenge or crisis and how to help connect that teen with a trusted adult. Other training topics include:
Stigmatizing language
Substance use
Self-care
Resources available to teens
Red Ribbon Week in Elementary Schools
Red Ribbon Week is the largest drug-abused prevention campaign in the US. Each year, APC facilitates Red Ribbon Week activities for Birmingham City Schools.
Get Involved
Now that you've learned about APC's youth programs and how they're making a difference in Birmingham and across Central Alabama, it's time to get involved.
To join one of APC's youth programs, or learn about programs available at your school, email Project Director Raven Johnson (raven@apcbham.org) or Director of Student Initiatives Adrienne Coleman (adrienne@apcbham.org) for more info.
For programs, events and more with Addiction Prevention Coalition, check out their website and follow them on Facebook, Instagram and LinkedIn.
Sponsored by: