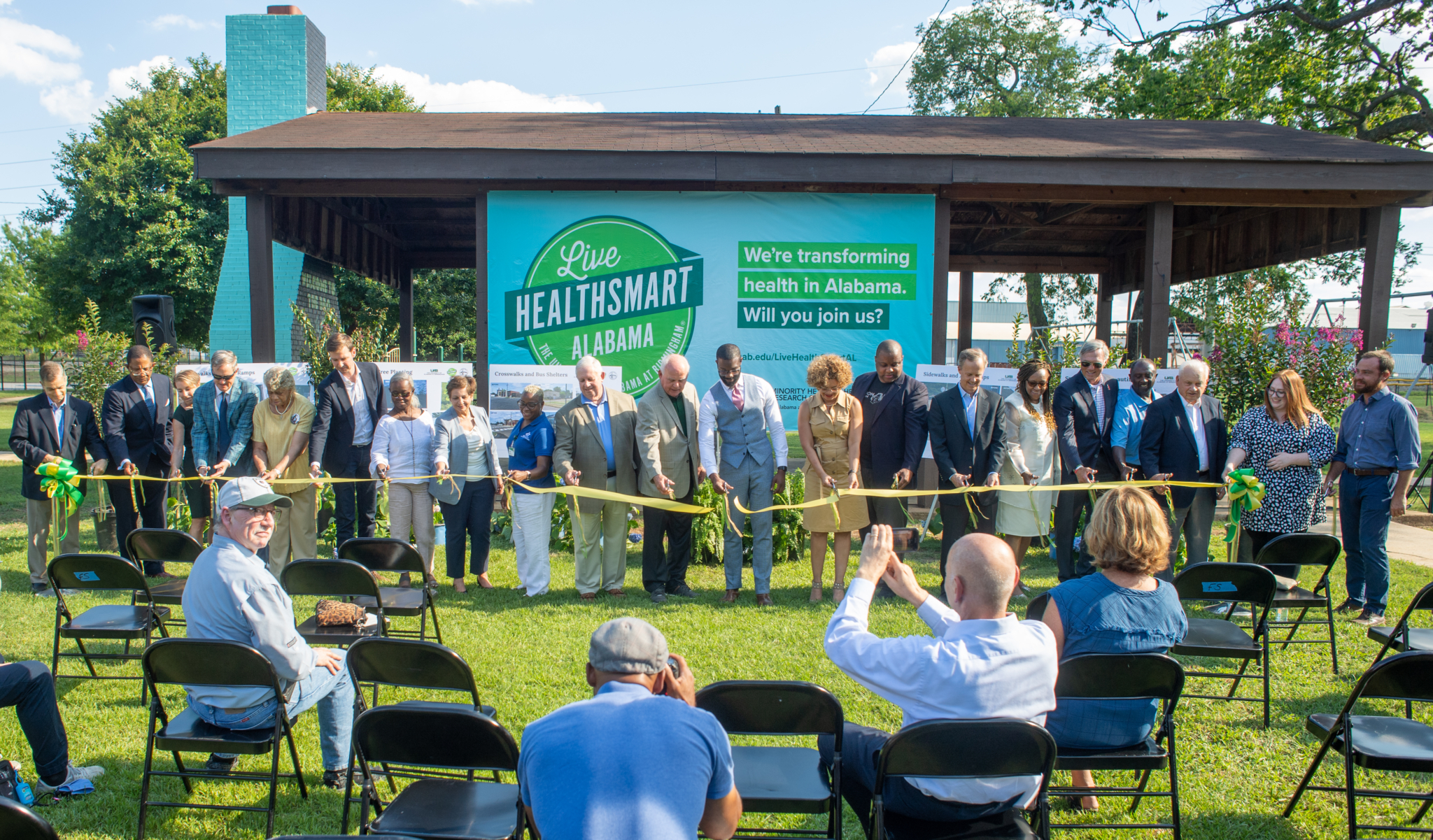 UAB's Live HealthSmart Alabama (LHSA) celebrated improvements in the Kingston community yesterday at Stockham Park. This is the first step to better community health and quality of life in the Greater Birmingham Area.
Plans for the Park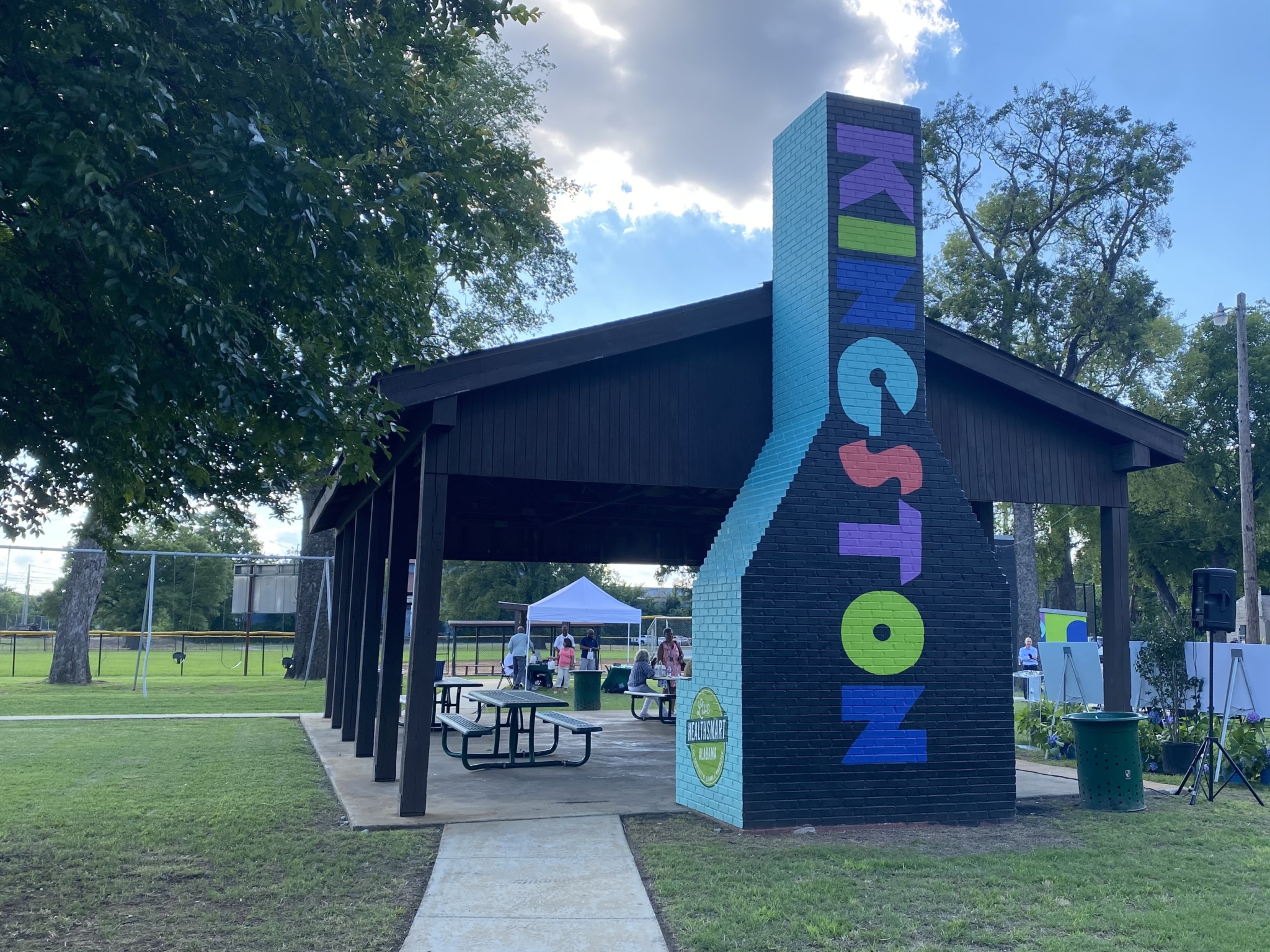 The population in Kingston has steadily declined. They've lost businesses, schools, grocery stores and health care locations.
So, LHSA partnered with neighborhood associations and local organizations to address this problem.
After listening to the community, they came up with a plan to meet their needs and created a list of improvements for their local park. Here's the list:
improved sidewalks (donated from Kirkpatrick Concrete)
wheelchair accessible street ramps
painted murals
new bus shelters
improved lighting in hard-to-see areas
planted trees and flowers
LHSA says these improvements will potentially reenergize the community and encourage daily walks.
"The progress we are making together is remarkable, as can be seen in the vibrancy, renewed energy and community pride of Kingston. These improvements that contribute to better community health and quality of life are fundamental to UAB's mission and to the goals of Live HealthSmart Alabama, part of UAB's Grand Challenge."

Ray Watts, M.D., UAB President
LHSA aims to advance healthy eating, physical activity, and prevention and wellness in underserved neighborhoods throughout Birmingham and the state.
Healthy Goods on the Go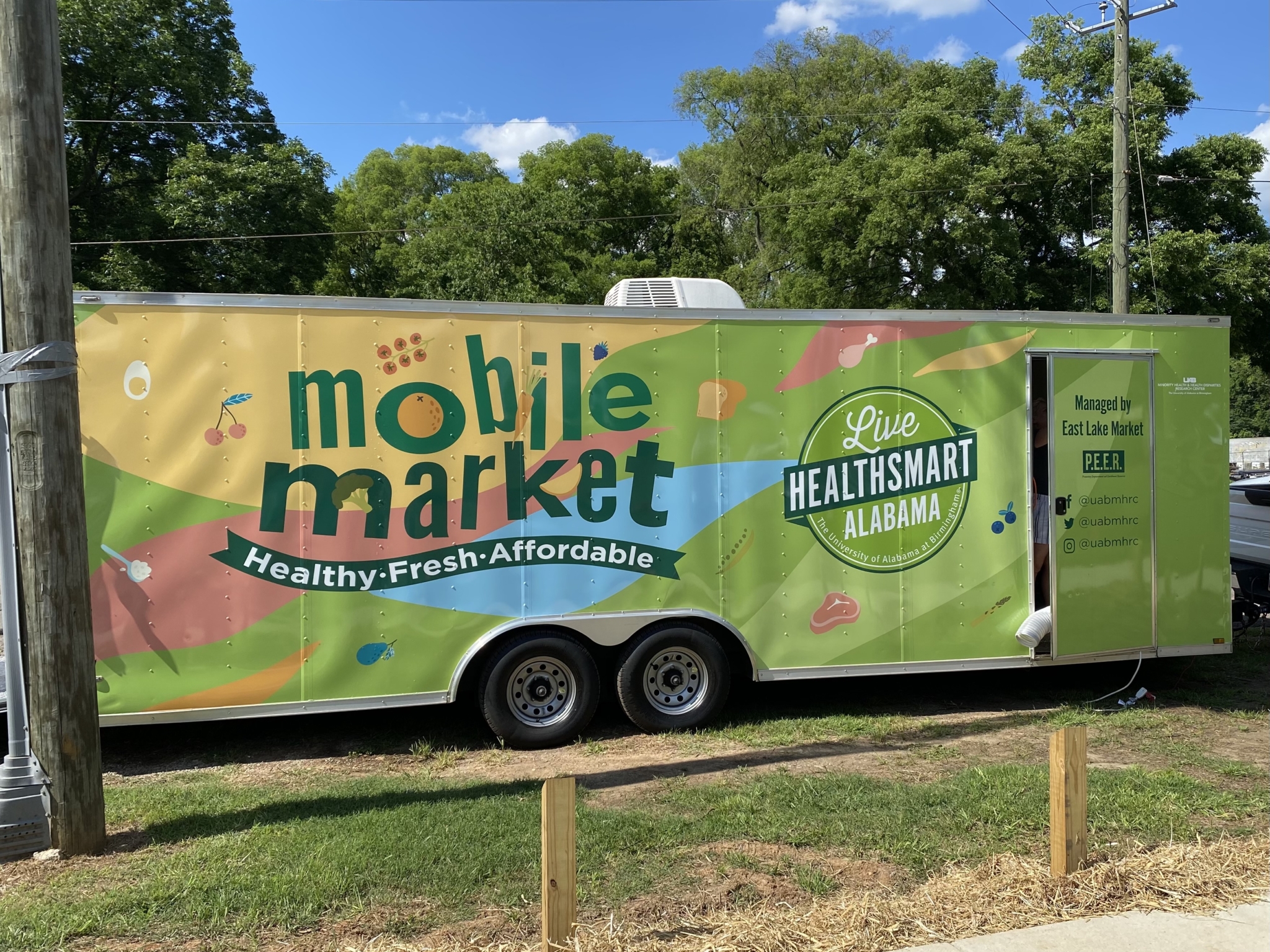 LHSA found that undeserved neighborhood areas have limited access to fresh fruits and veggies or are in food deserts.
So, to bring healthy and affordable food to Birmingham residents, they introduced their new Mobile Market at the Kingston ribbon-cutting. The Mobile Market will visit communities in Birmingham every week, starting with their demonstration areas: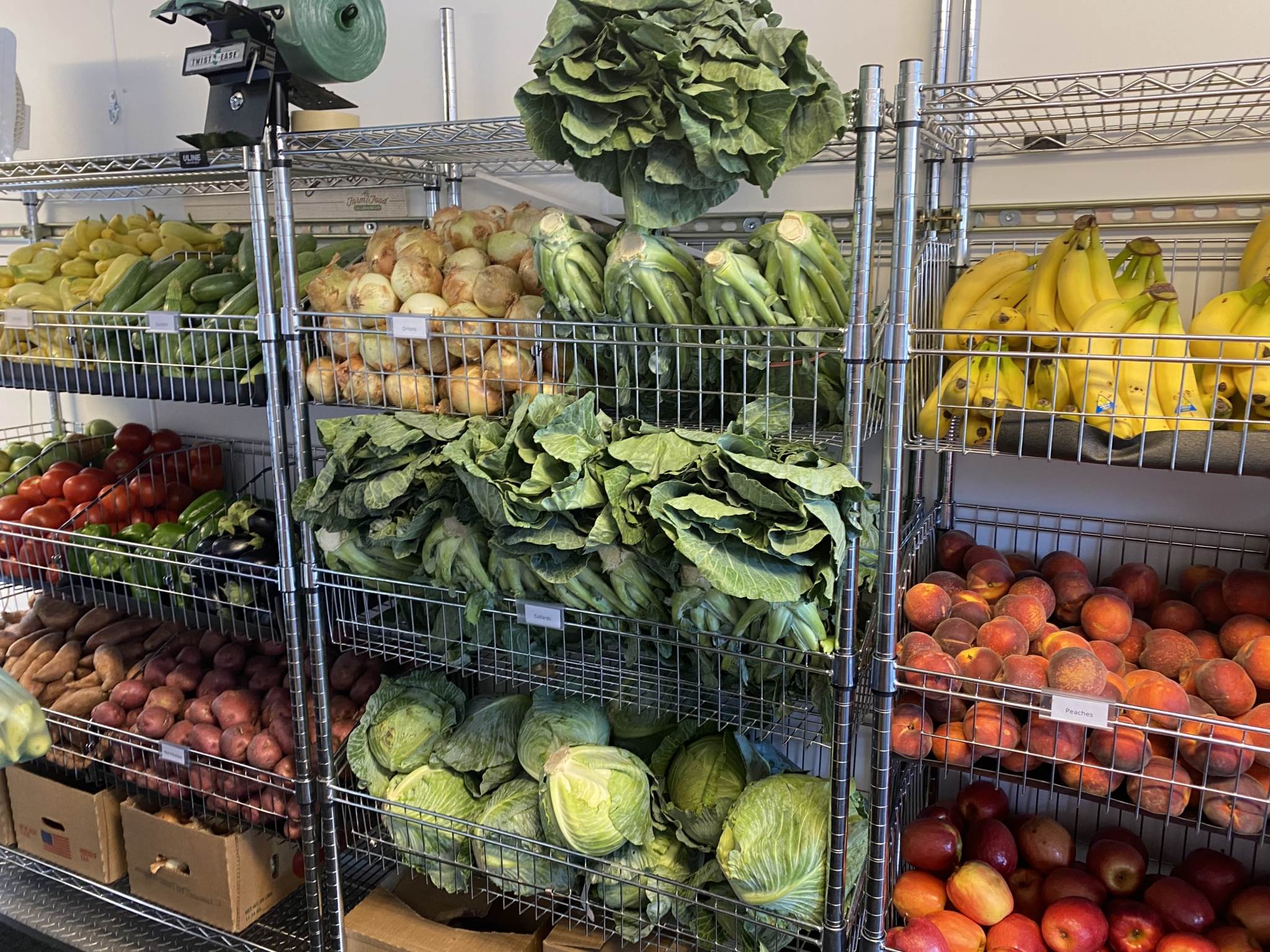 Shoppers can purchase proteins, fruits, vegetables, grains and more using cash, card, EBT or Double-Up Bucks.
LHSA Mobile Market will also host monthly events in June and July for community members to shop and watch Chef Chris Hastings of Hot & Hot Fish Club give a demonstration using food from the market.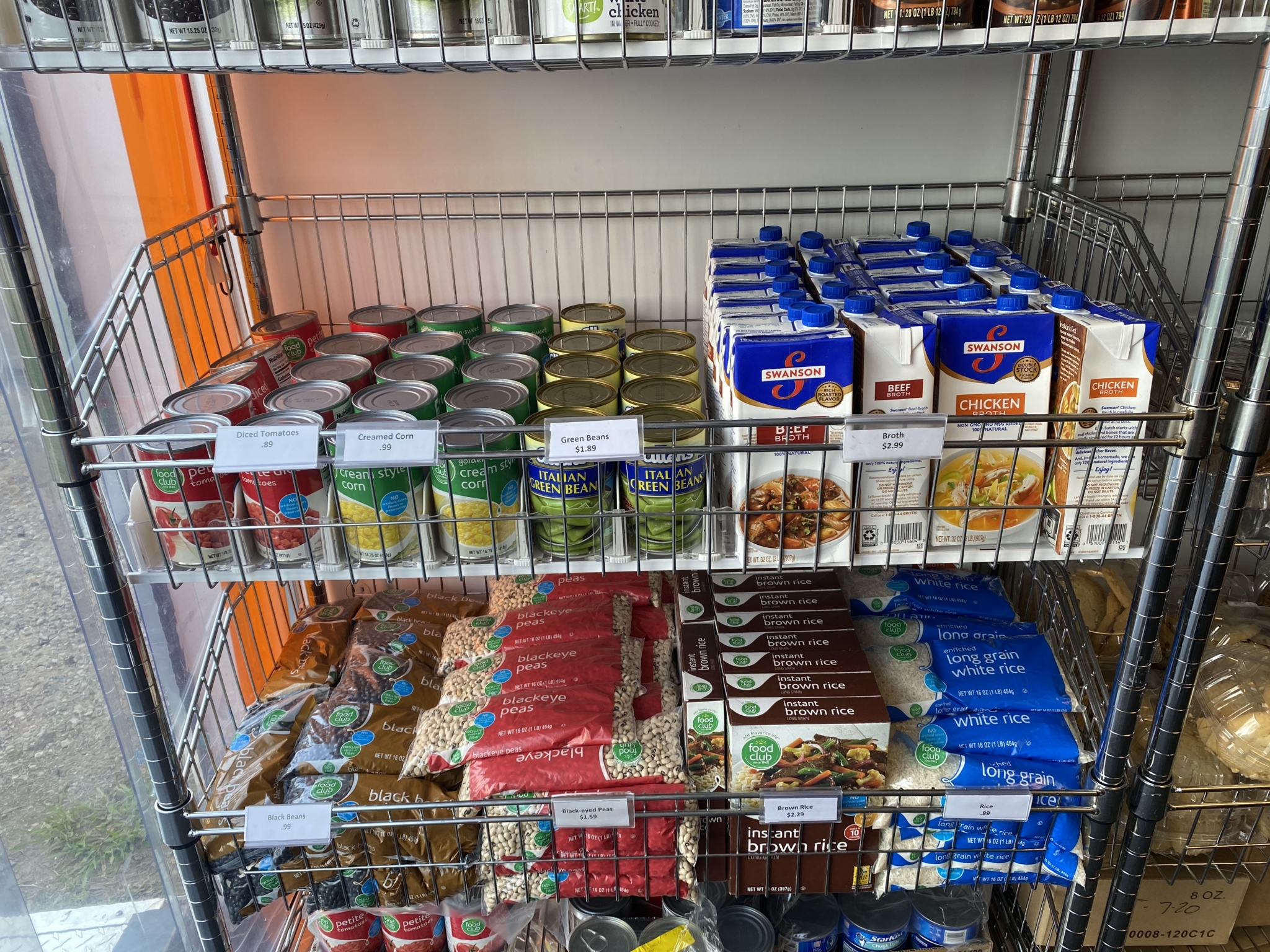 The goal of Live HealthSmart Alabama is to move our state out of the bottom 10 in national health rankings. To do this, community members have to have access to healthy food options and the tools to be successful. The LHSA Mobile Market helps to provide that.
Want more information on Live HealthSmart Alabama and the Mobile Market? Click here.
Interested in learning about more health and nutrition programs? Follow us on Facebook, Instagram, and Twitter, and sign up for our FREE newsletter.