Sponsored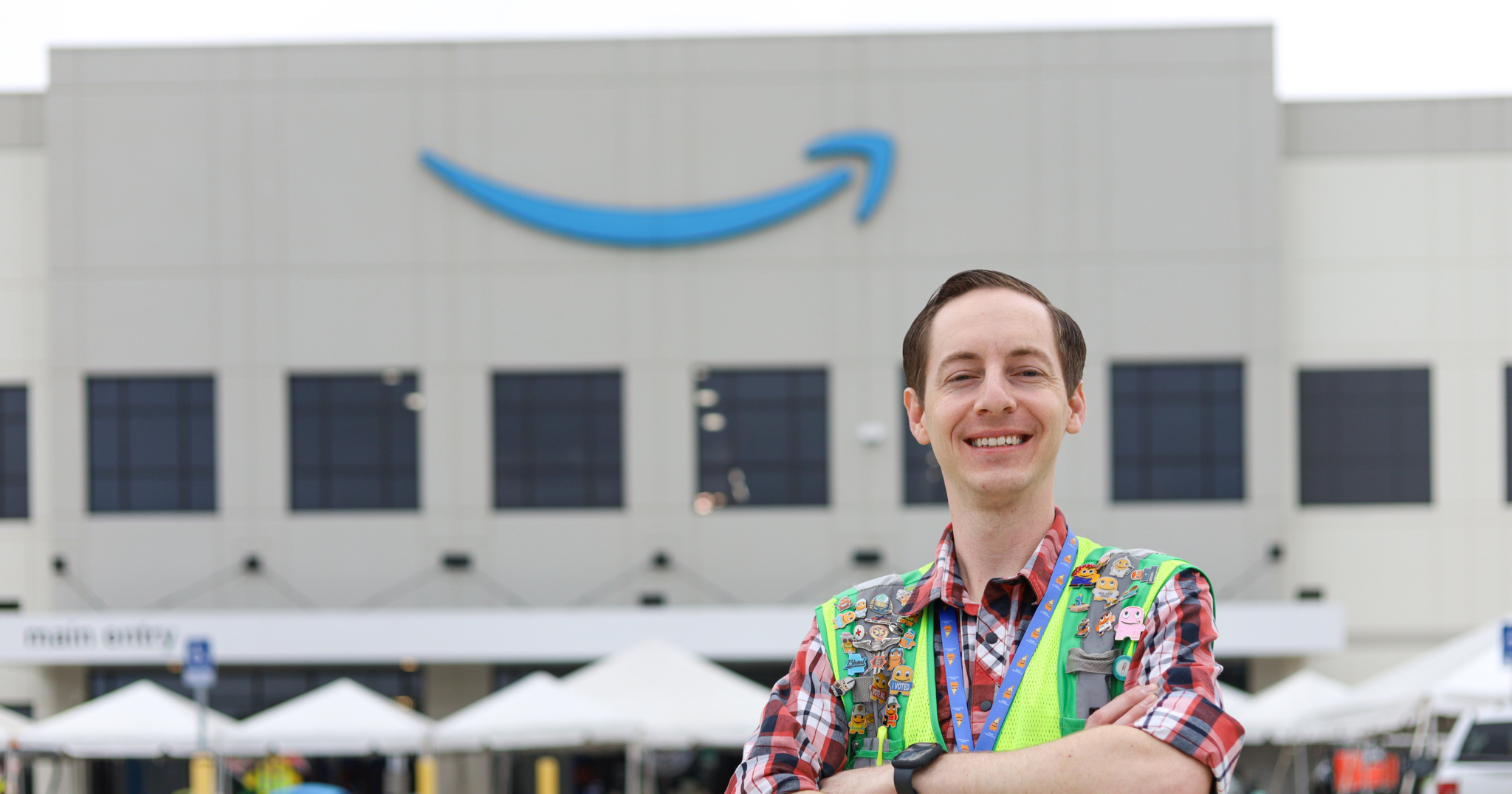 When it comes to health and safety in the workplace, it's best to play it safe. That's why Tyler Schauber, an onsite medical representative at Amazon's Fulfillment Center in Bessemer, developed an easy list of 5 tips that help keep employees safe at Amazon and beyond. We spoke with Tyler to learn more!
Meet Tyler Schauber
What do you look for in an onsite medical representative? You want someone with years of experience in health & safety, someone who is dedicated to caring for their coworkers. For the Amazon Fulfillment Center in Bessemer, that someone is Tyler Schauber.
Tell us a bit about your career before joining Amazon.
Tyler: "When I was 16, I joined the cadet program at my local fire station because I really wanted to drive fast in a fire truck. When I turned 18, I became an EMT and started studying to be a paramedic. Finally, I became a flight paramedic at the age of 23."
A New Role at Amazon
After nearly 15 years as a flight paramedic, the base Tyler operated out of closed and he and his team were laid off. Tyler took this as an opportunity to bring his expertise to a new environment, and soon found a role at the new Amazon fulfillment center in Bessemer.
What brought you to Amazon?
Tyler: "I was living north of Montgomery at the time, but my then-fiancé was in Birmingham. When I saw that Amazon was coming to the Birmingham area, I was very excited. I moved to Birmingham, we ended up getting married AND I got the job at Amazon—so everything worked out!"
What are the duties of an onsite medical representative at Amazon?
Tyler: "I'm responsible for helping to lead mandatory safety training programs for all employees at Amazon, and I regularly walk the building to check for any safety hazards. My job is to make sure that everyone else can do their work safely."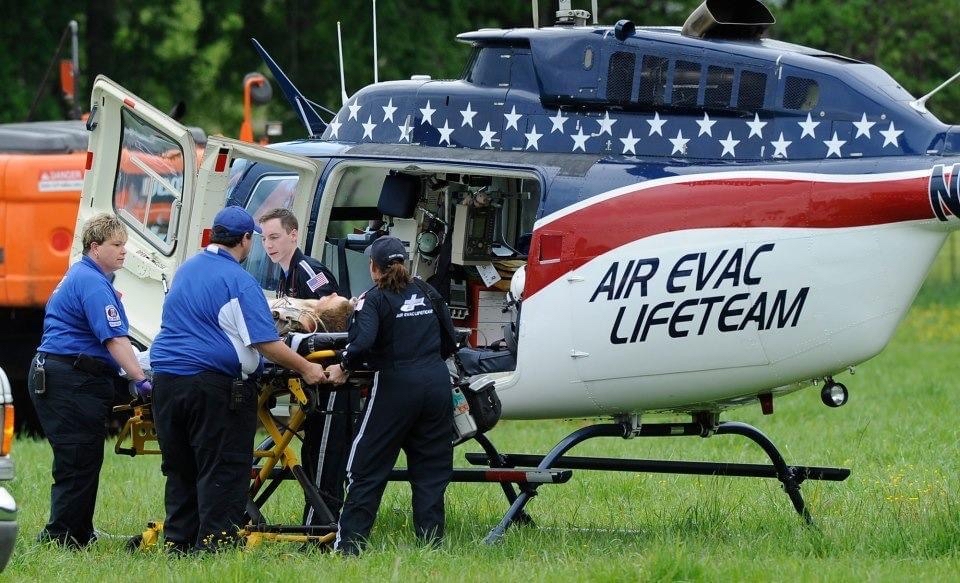 What steps are you taking to make sure employees are safe from COVID-19?
Tyler: "We're taking extra precautions to ensure our employees are maintaining social distancing. We actually developed an AI system that alerts employees if they're entering the 6-foot "circle" around another employee in high-traffic areas. We've shared that technology publicly, so that other companies can utilize it in their workflow!"
What's the most rewarding aspect of your role as onsite medical representative for Amazon?
Tyler: "The Fulfillment Center in Bessemer is truly a community—it feels like a small town where you know everyone. I've been developing relationships with my coworkers since day one, and it's very rewarding to help them stay safe and genuinely care about their health and safety."
Tyler Schauber's "5 Tips for Working Well Anywhere"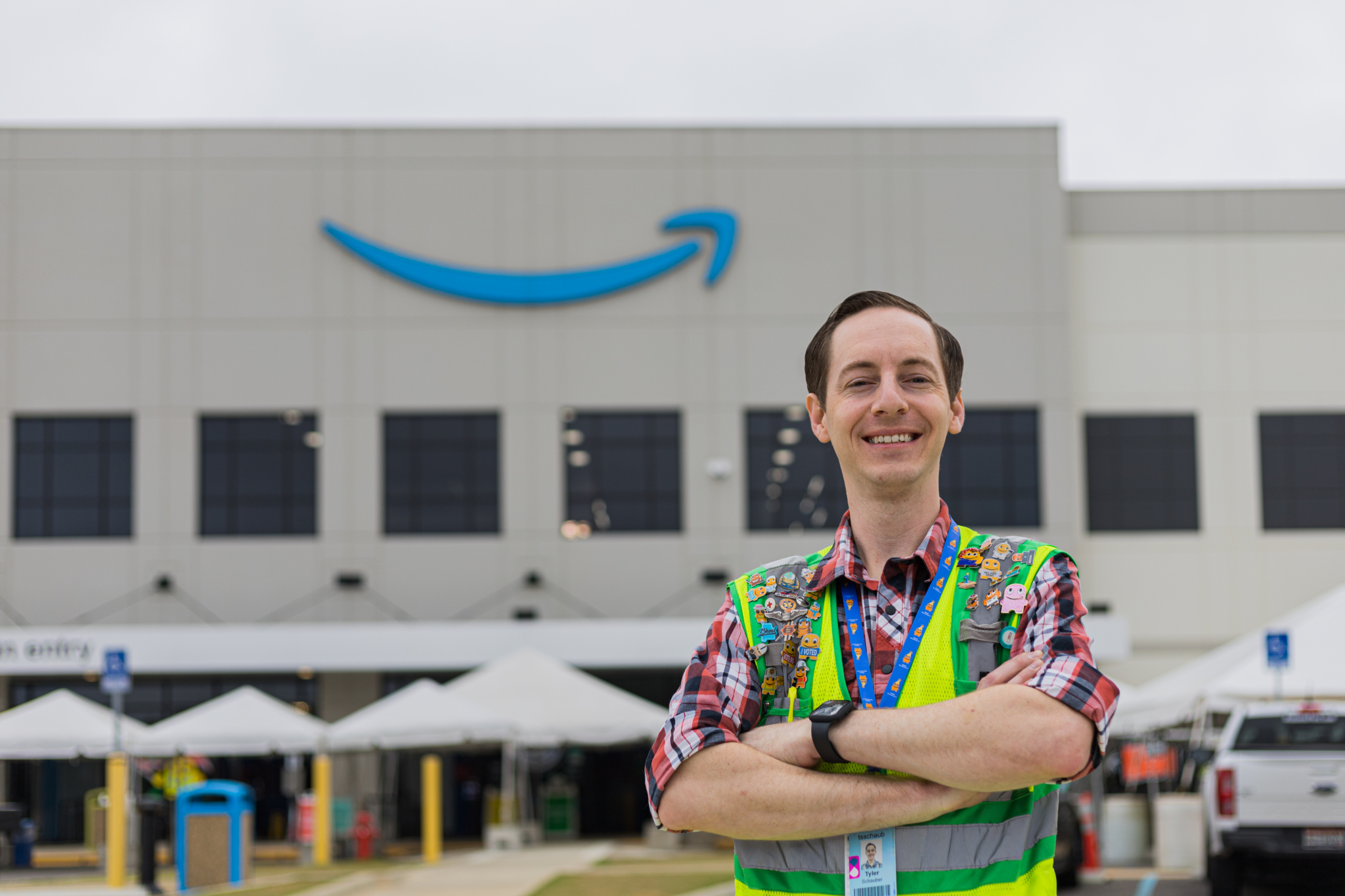 Whether you're working in an environment with thousands of co-workers or by yourself, taking health & safety seriously can help keep yourself AND your co-workers safe.
Without further ado, here are Tyler's 5 easy tips to say safe & work well anywhere!
Follow the process and don't skip steps — What may be perceived as trivial or monotonous when all is well is often designed for the rare instance when challenges arise. You can ward off accidents by following the process correctly and repeatedly. Checklists prevent chaos.
Ward off complacency — Being new on the job is usually accompanied by a heightened level of awareness and vigilance. As we gain experience and become more comfortable in our work environment, that vigilance can be replaced by complacency. Accidents tend to follow. Stay alert and pay attention to your surroundings.
Wear your personal protective equipment — Gloves, reflective vests and good, solid footwear are preventative equipment we use regularly at the fulfillment center. No matter your environment, make sure you're prepared with the right gear.
Maintain a clean and organized workspace — Slips, trips, and falls are a leading cause of workplace injuries. Good housekeeping is the best preventative medicine. A clean workplace is a safe workplace.
Take ownership of your workplace safety — It's up to you to speak up when hazards emerge. Do your part to protect yourself and your colleagues.
In your own words, why is it important that workers take these safety precautions?
Tyler: "These tips are applicable anywhere and everywhere. Whether you're working by yourself or with others, you are your own best advocate when it comes to health and safety."
How have you seen health & safety taken seriously in your workplace? Tag us @bhamnow and let us know!
Sponsored by: