Sponsored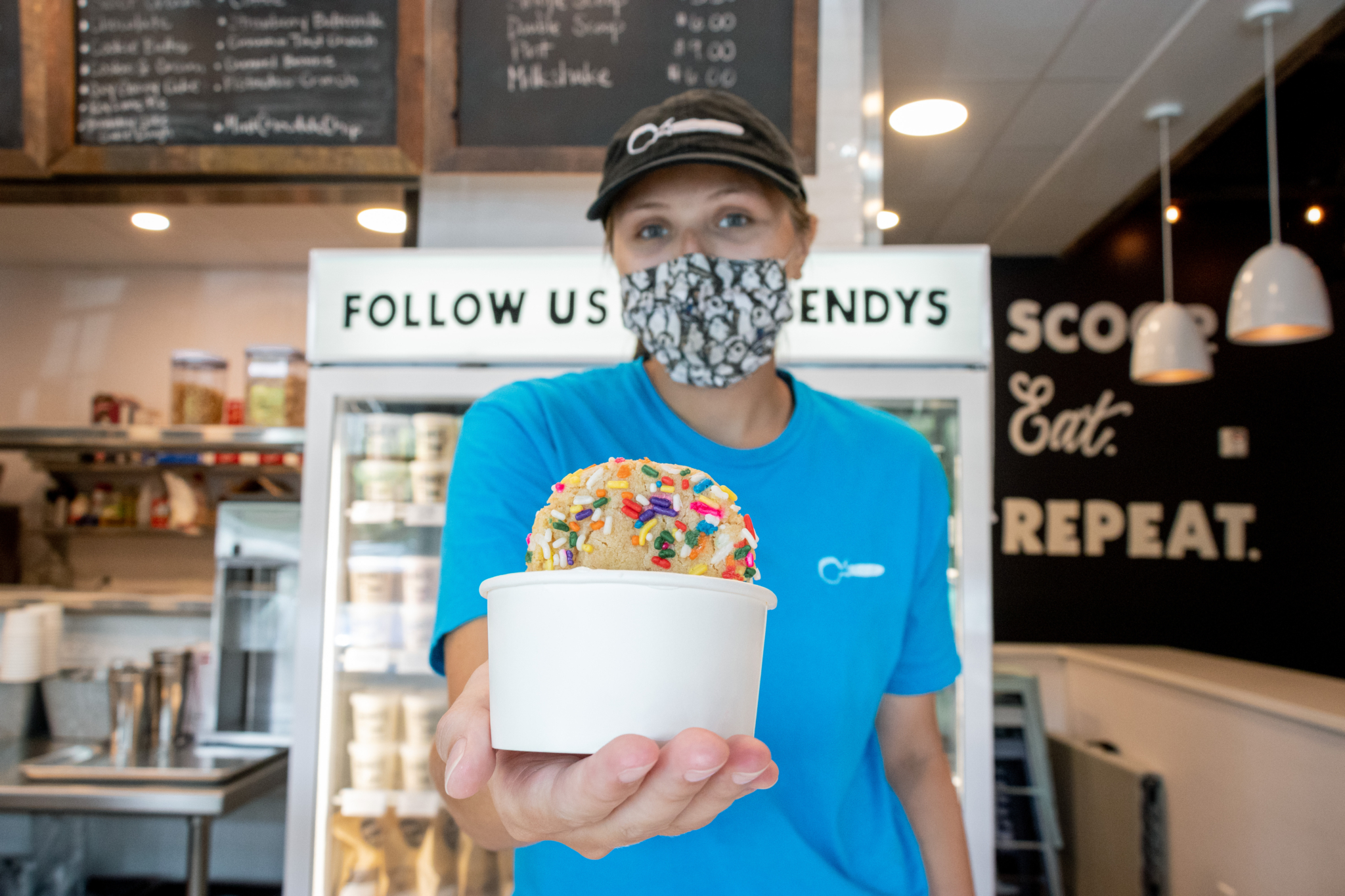 Long summer days mean devouring scrumptious treats. For your pick of satisfying goodies, head to Vestavia for options so good, you'll wish you lived there. From ice cream to shakes, here are our top five picks that will have you singing "Summer lovin'".
1. Strawberry Buttermilk Ice Cream + Chocolate Cookie from Bendy's Cookies & Cream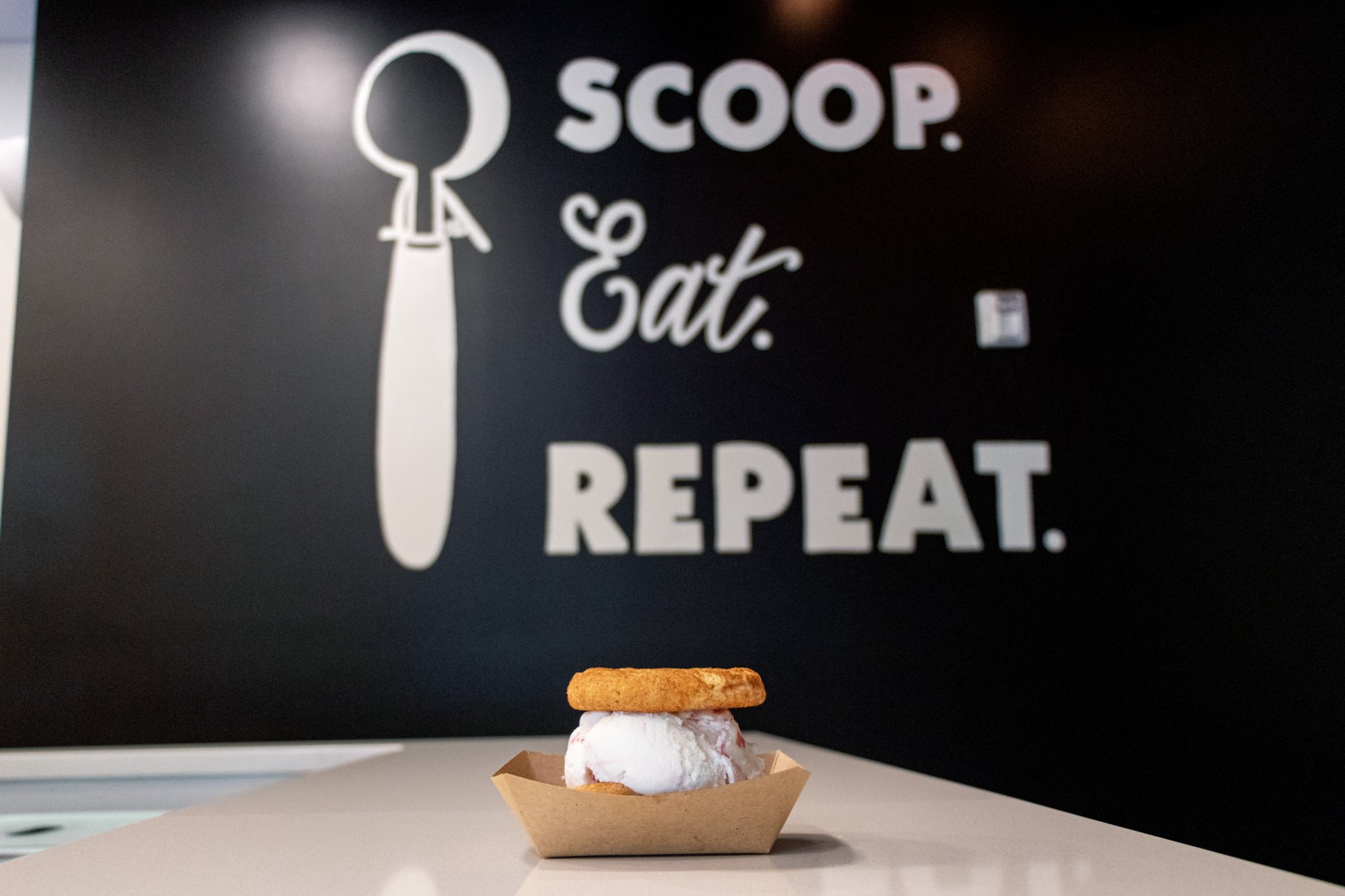 Bendy's slogan "Scoop. Eat. Repeat." perfectly sums up the ice cream eating experience.
Along with incredible flavors, the highlight of Bendy's is that they sell both homemade ice cream and homemade cookies. Eat them separately or smush them together for the ultimate ice cream sandwich.
Grab a scoop from their brick and mortar or their dessert truck. Pickup orders can be placed online here.
Top Flavor: Strawberry Buttermilk Ice Cream on a Chocolate Chip Cookie
Address: 3029 Pump House Rd, Ste. 109, Vestavia Hills, AL 35243
Website | Facebook | Instagram
2. Black Raspberry from Bruster's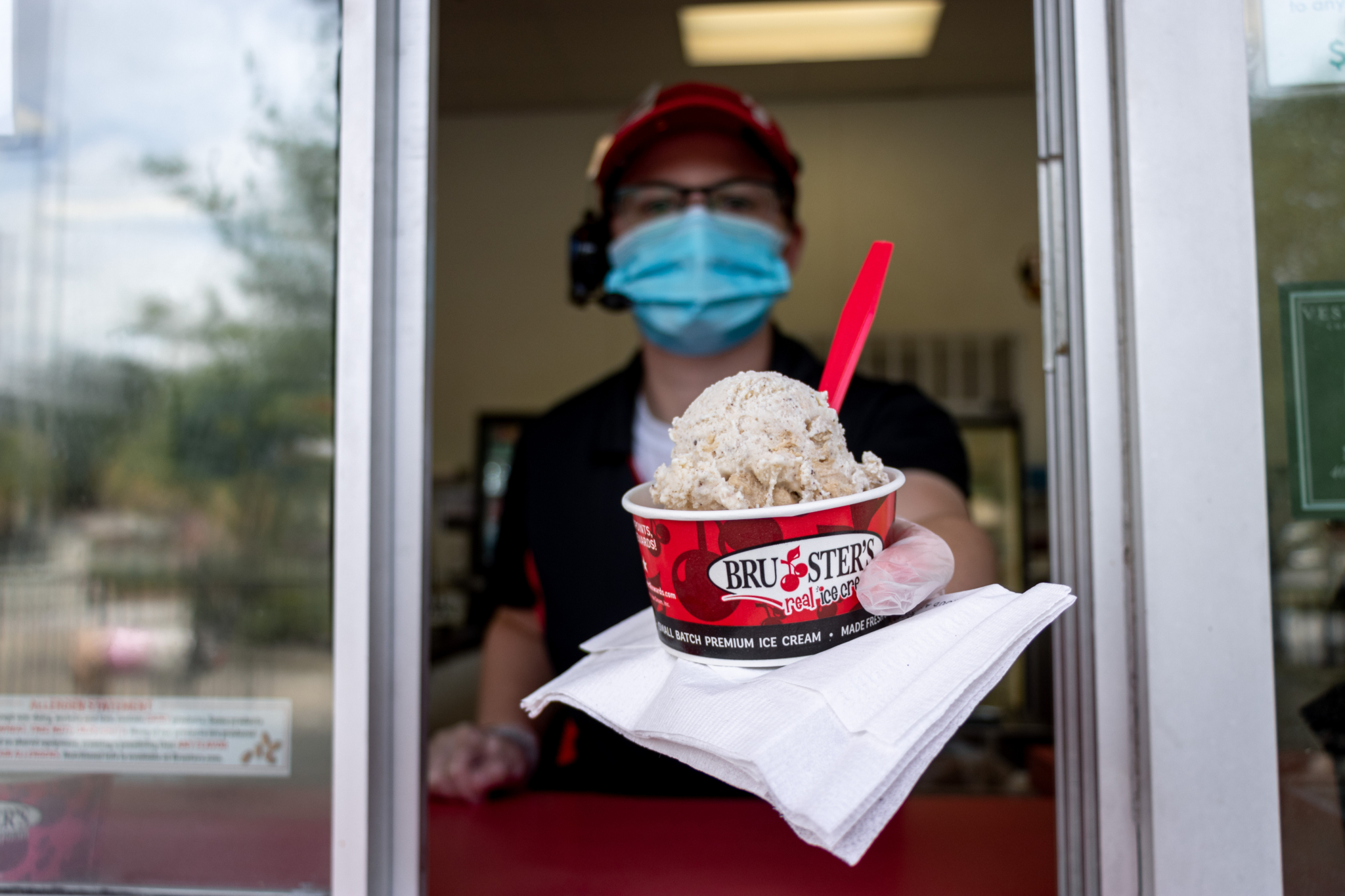 Nothing beats old-fashioned ice cream, and Bruster's in Vestavia is scooping it up. Made with a slow kettle process, Bruster's creates premium flavors and artisan desserts in-house.
Top Flavor: Black Cherry
Other flavors worth your while:
Almond Chocolate Coconut
Cinnamon Bun
Coffee Oreo
Avoiding sugar? Opt for the sugar-free Sea Salt Caramel.
Address: 1008 Vestavia Pkwy, Vestavia Hills, AL 35216
Website | Facebook | Instagram | Twitter
3. Funfetti from Cookie Fix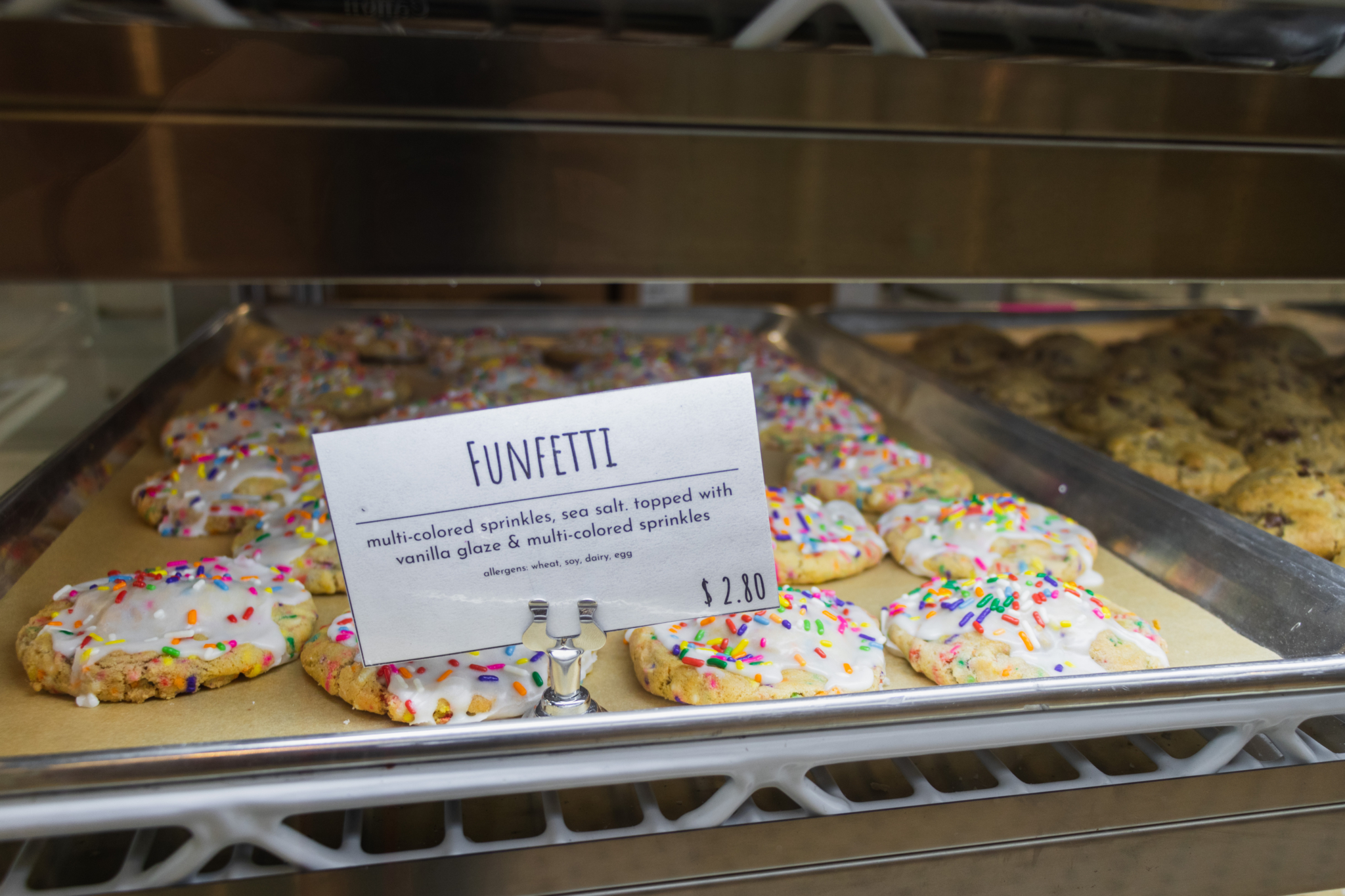 Sweet tooth activated? Satisfy it with an order from Cookie Fix.
Residents know this shop for their delectable freshly-baked cookies that come in every flavor you can dream up. While our top flavor pick is the Funfetti, here are a few more options available:
Blueberry Jumble with blueberries, white chocolate chips and walnuts + toped with a lemon glaze
Brown Sugar Blondie with chocolate chips + sea salt
Salted Caramel Toffee with semi-sweet chocolate chips, caramel bits, heath bits + sea salt
Bonus: they also sell cookie sandwiches. Butter cream icing slathered between two delectable cookies? Sign me up!
You can also order frozen dough to go so you can make cookies whenever the mood strikes.
Address: Heights Village, 3152, Vestavia Hills, AL 35243
Website | Facebook | Instagram
4. Blue Raspberry Sorbet from Doodles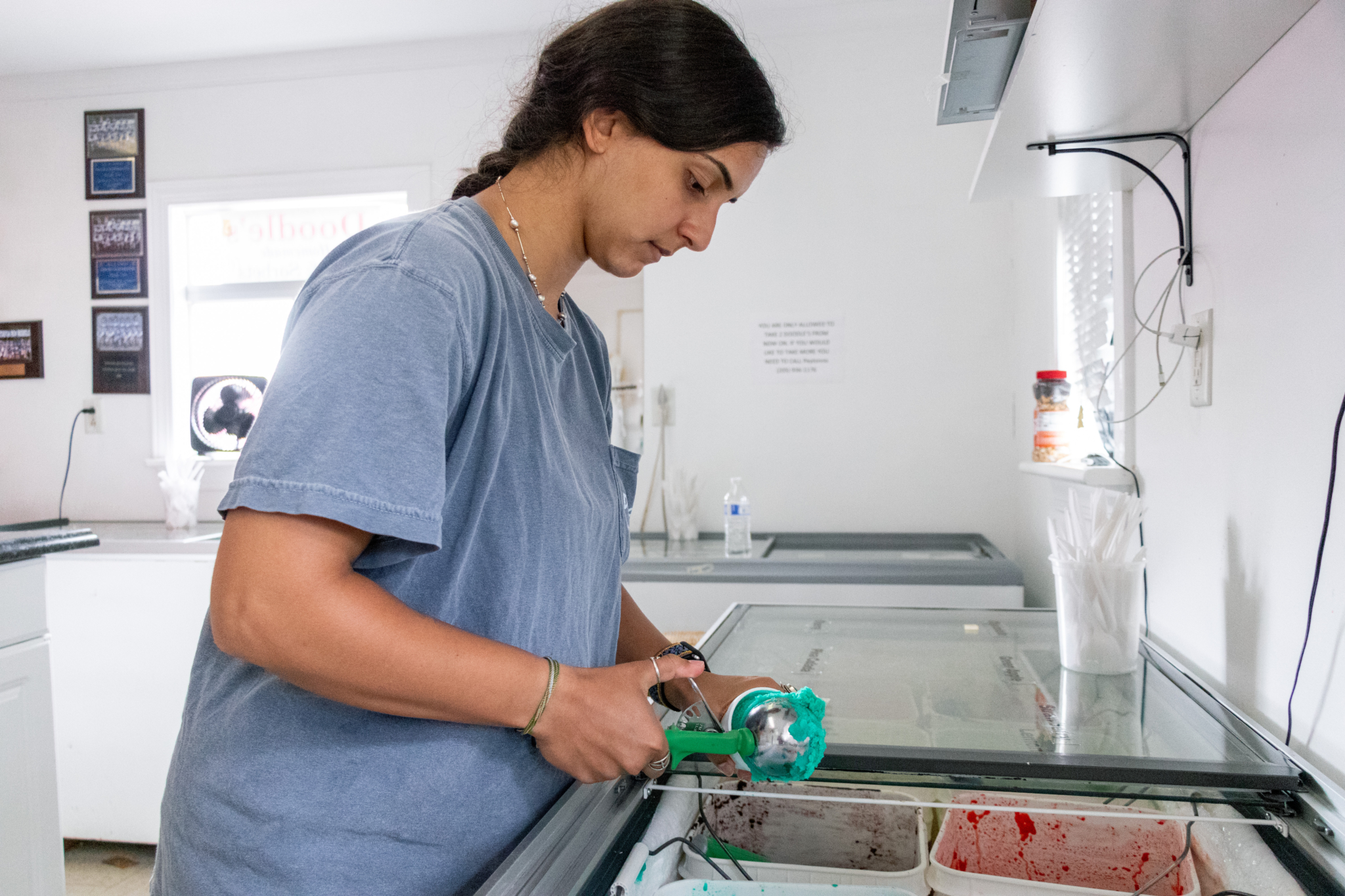 I love a good cold treat, especially a silky smooth sorbet or Italian ice. At Doodles in Vestavia, you can find both.
Top Flavor: Blue Raspberry
Flavors change seasonally with the most popular choices available year-round.
Bonus: menu items at Doodles have no processed ingredients and sugar-free flavors are also available.
Address: 3238 Cahaba Heights Rd, Vestavia Hills, AL 35243
Website | Facebook | Instagram
5. Cotton Candy Majestic Shake from Great American Cookies & Marble Slab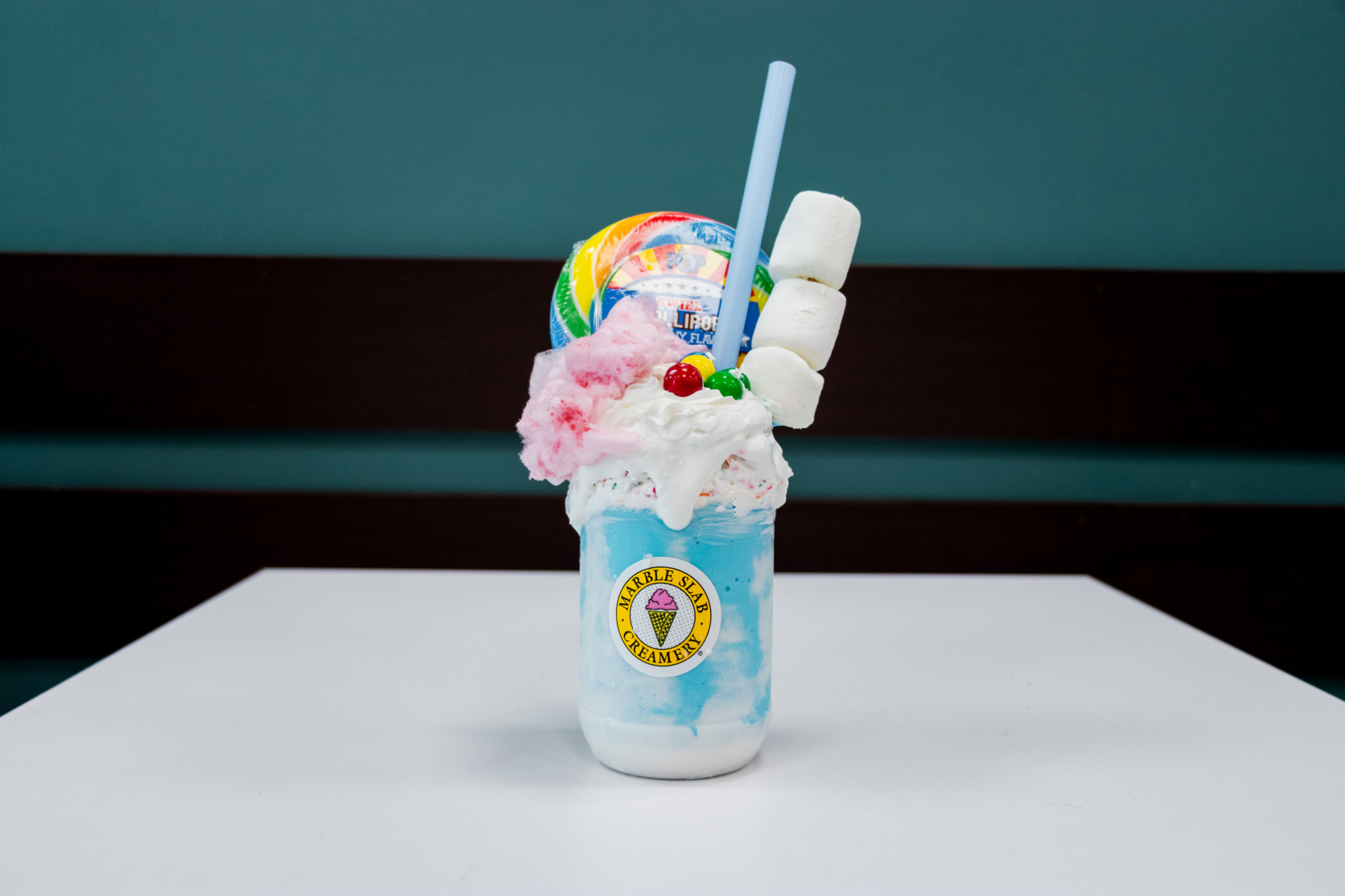 Cookies and ice cream are great, but for the true showstopper this summer, opt for the Majestic Milkshake. Created at Great American Cookies & Marble Slab in Vestavia, this shake is pure magic.
Top Flavor: Majestic Cotton Candy. Served with blue cotton candy in a glass jar rimmed with vanilla frosting and rainbow sprinkles, the shake includes vanilla frosting, a rainbow swirl lollipop, marshmallows, cotton candy and mini gumballs.
Tip: sign up for Slab Happy Rewards. Earn one point for ever $1 spent. 50 points equal $5 off.
Address: 3000 Cahaba Village Pl, Ste 120, Birmingham, AL 35243
Website | Facebook | Instagram | Twitter
Sponsored by: