Sponsored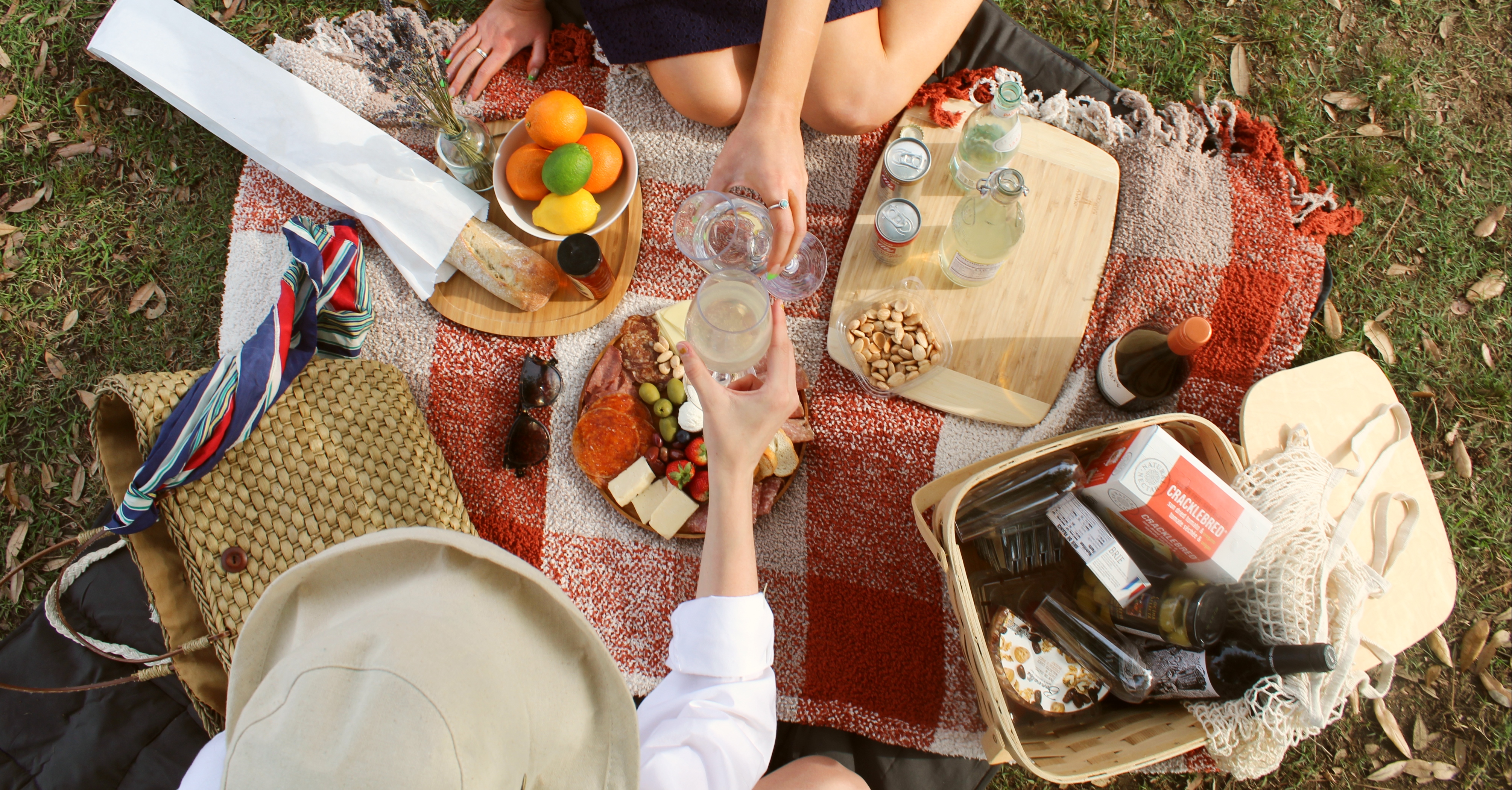 Don't buy that plane ticket just yet. Your trip to Europe isn't as far as you think. Experience the bites, drinks and good vibes of a European vacation right here in Birmingham with Nabeel's Cafe & Market. Let's take a look at how easy the Homewood classic is bringing your European moment to the Magic City.
Enjoy a Mediterranean date night dinner at Nabeel's Cafe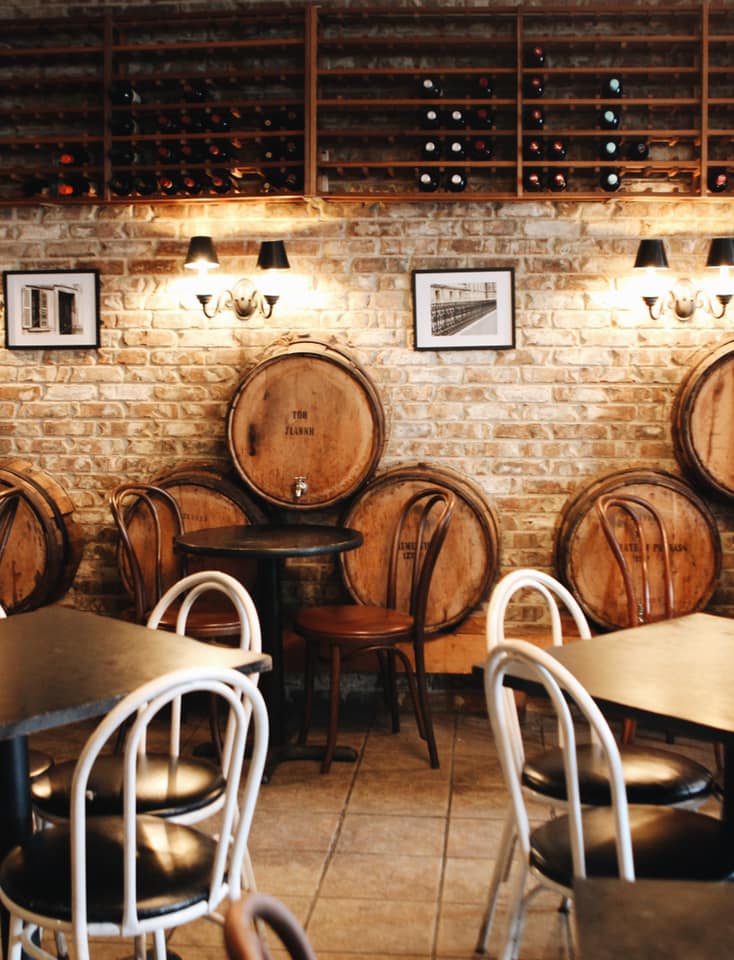 Nestled in the heart of Homewood, Nabeel's Cafe & Market has been whipping up authentic, Mediterranean dishes since 1972. Recently, they've expanded their drool-worthy menu as well as upgraded their look, including new signage, awnings with Mediterranean-inspired colors and graphics.
Craving a fresh Capresi Salad on the Almafi coast? Or maybe you're more in the mood for the oh-so-popular Greek dessert, Baklava. Luckily, your tastebuds can travel to Europe without using a passport. Grab your special plus one and get ready to wine and dine on some of the many fresh, Mediterranean cuisines featured on Nabeel's menu. Some staple dishes include:
Bruschetta
Pasta Fagioli
Nabeel's Greek Salad
Gyros Athenian or Gyro Plate
Spanakopita
Affogato
and MORE!
Of course, we can't forget the drinks on date night. Nabeel's upgraded their drink menu with draft beer options rotating on tap, a new wine list and a fresh cocktail menu that'll have you making any excuse to grab "just one more".
Picnic in the park like a pro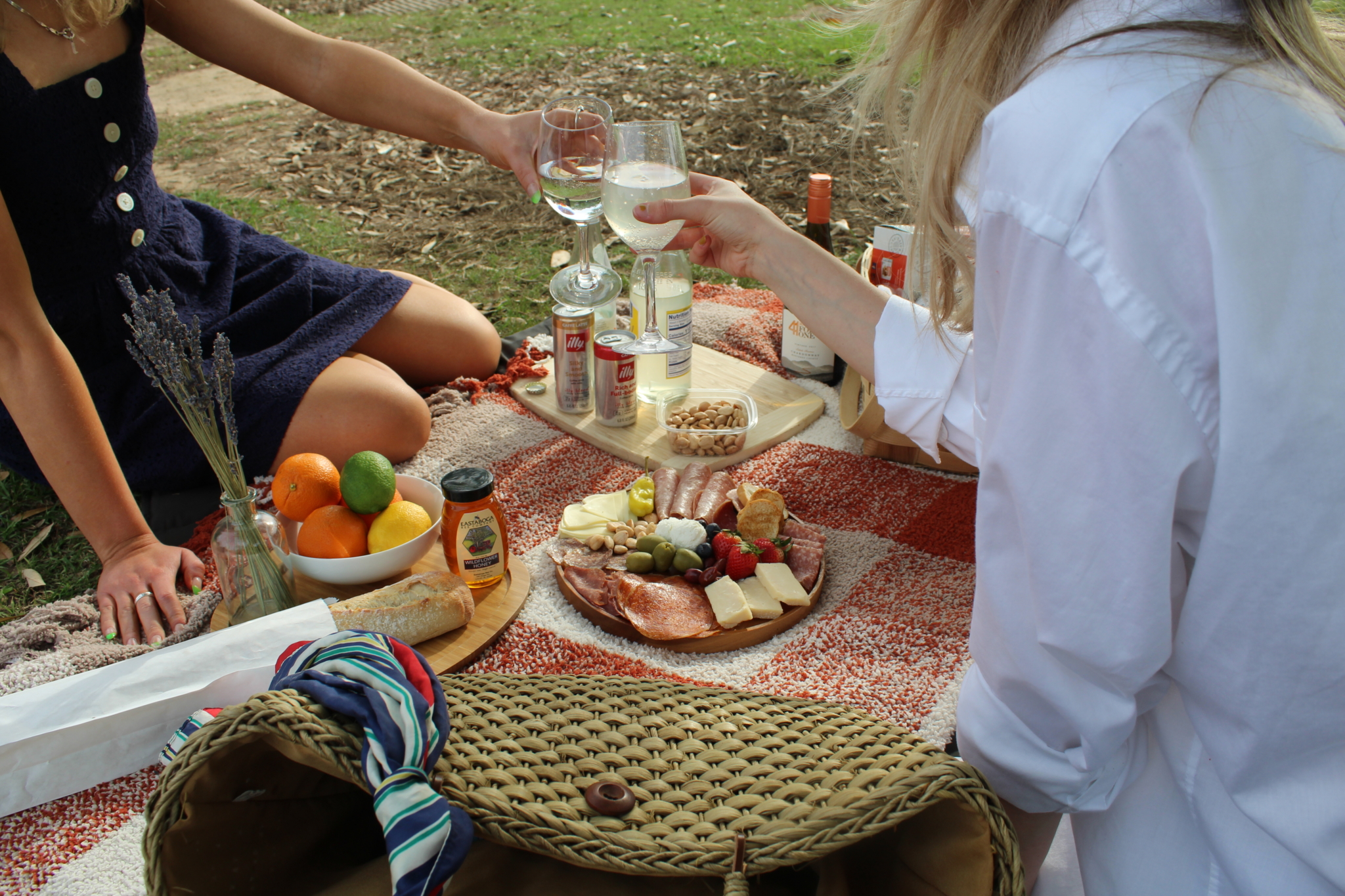 For some reason, I associate a European afternoon with a dreamy picnic. Whether you're dreaming of biting into a baguette under the Eiffel Tower or sipping a glass of wine on the Seine River, you can duplicate a budget-friendly picnic right here in Birmingham.
Attached to Nabeel's Cafe is their impressive international market. It gives me major European, bodega vibes. For years it's served as a one-stop-shop for imported European and Mediterranean ingredients in the Birmingham area.
Grab your crew, head to Nabeel's market and stock up on Illy canned Italian coffee, fresh baguettes, cheeses, cured meats, artisan crackers, wines and even sparkling French lemonade. Luckily, they're located a right across the street from Homewood Park that'll serve as the perfect backdrop for your picnic.
European-style brunch anyone?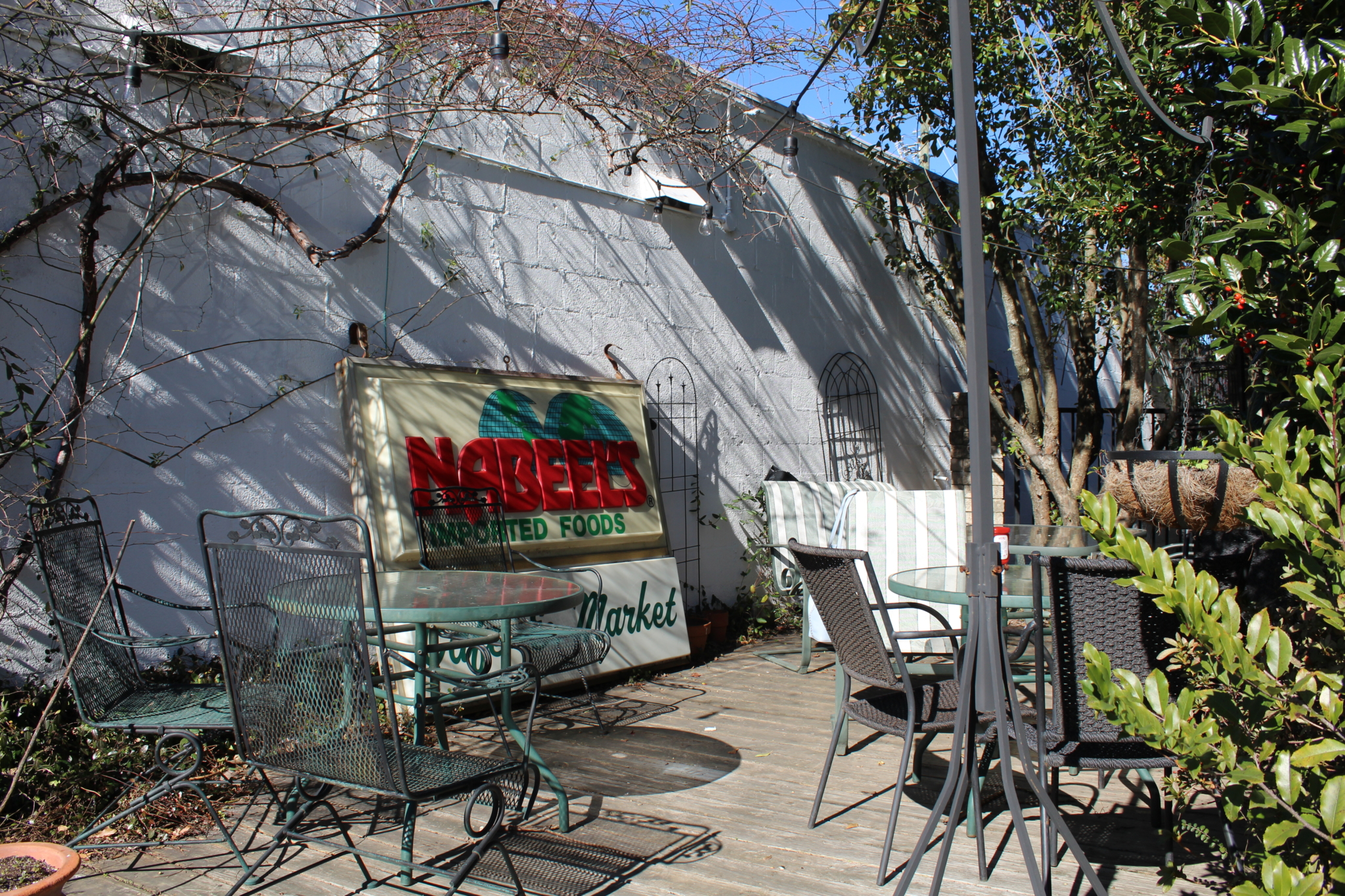 If you think brunch is always a good idea, we should be friends. Enjoying an easy, laid back brunch is what dreams are made of. Since we're on "vacation", skip that alarm, wake up when you're ready and head over to Nabeel's to enjoy a delicious brunch on their patio.
The expanded menu features dishes like a Spanish Omelette, Shakshuka, Frittatas, Manoush, a Mortadella Melt, American breakfast dishes and more.
Want to know the real star of the show, though? Nabeel's now has brunch mimosa pitchers available because we all know Birmingham loves brunch, especially if it's boozy.
Ready to plan your visit?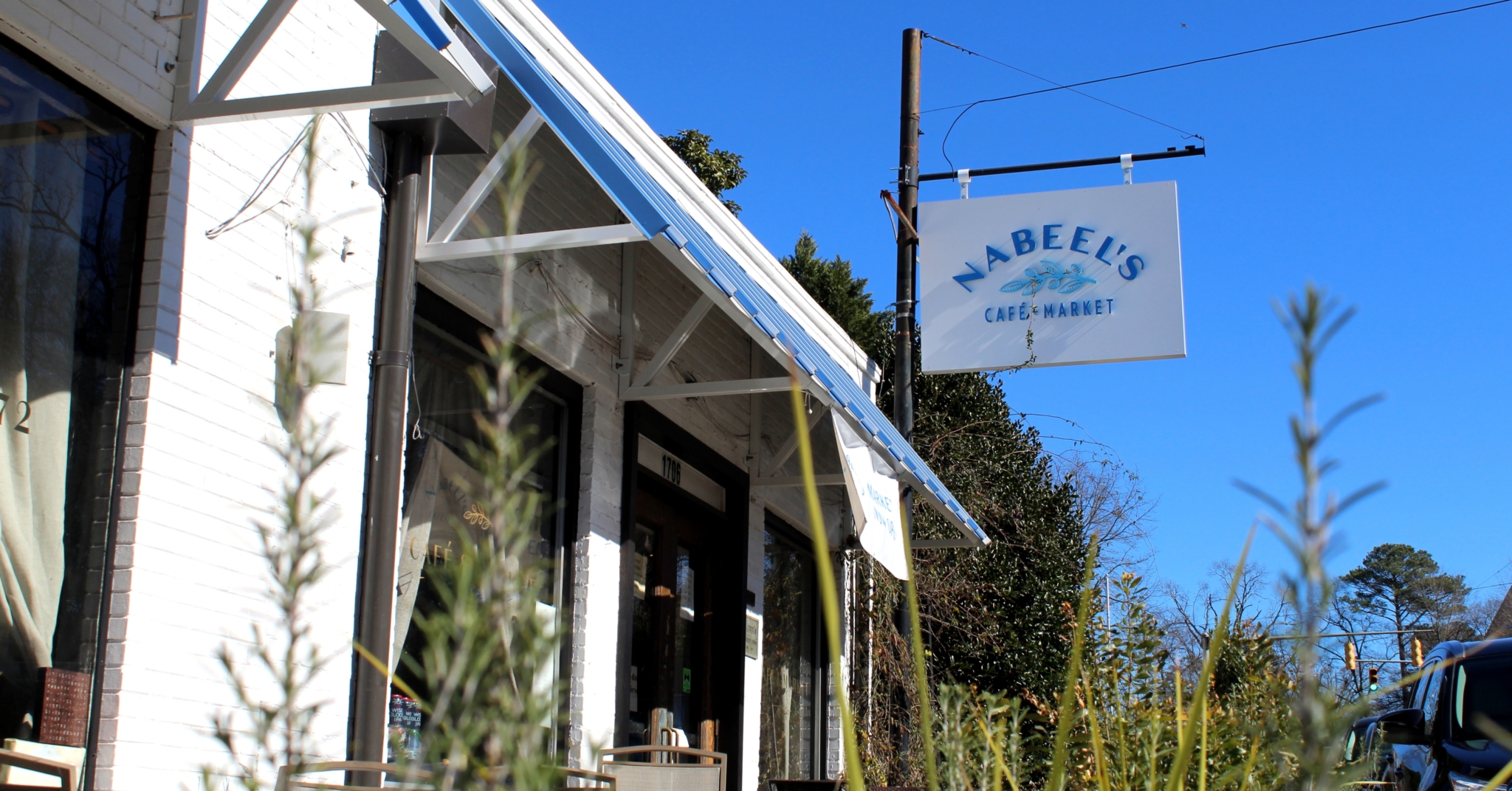 Address: 1706 Oxmoor Rd, Homewood, AL 35209
Hours: Mon-Thurs 8AM-8PM | Fri 8AM-9PM | Sat 10AM-9PM | Sun 10AM-3PM
Phone: (205) 879-9292
Want to keep up with one of Bham's favorite restaurant? Follow the Café and Market on Instagram, like Nabeel's on Facebook, and be sure to drop by soon!
Sponsored by: