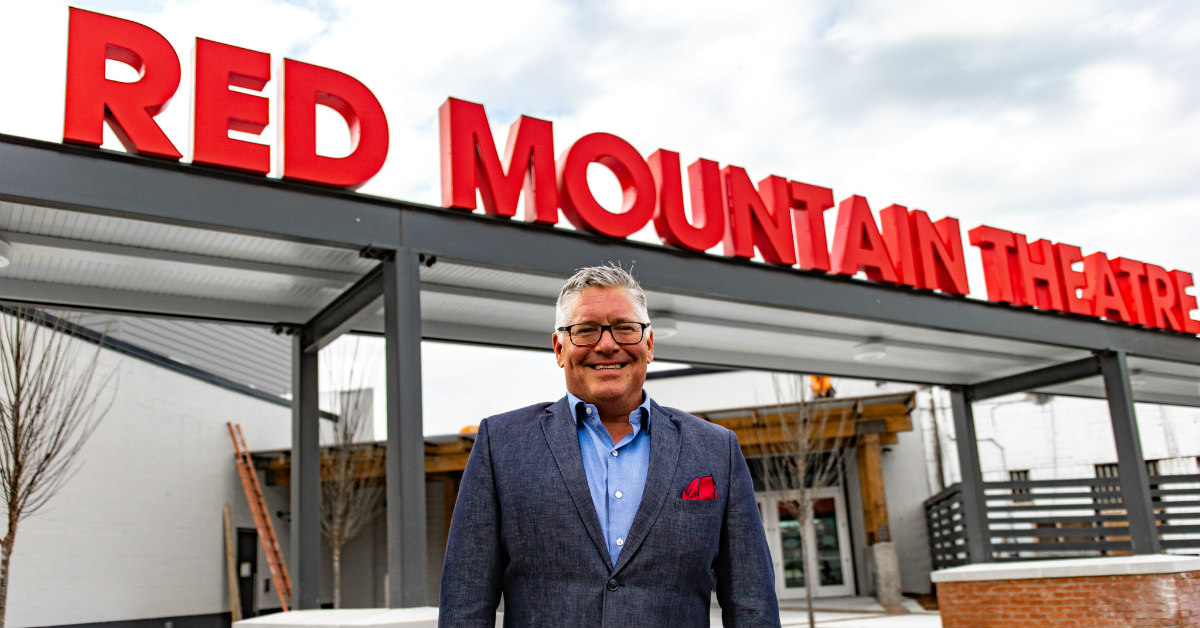 We got a sneak preview of Red Mountain Theatre's new Parkside arts campus and we're blown away. Birmingham is lucky to have such a fantastic resource for all who love the performing arts. Whether you're into professional theatre or arts education, this campus is perfectly suited for both. Keep reading to find out what we learned.
Fun facts about RMT's new arts campus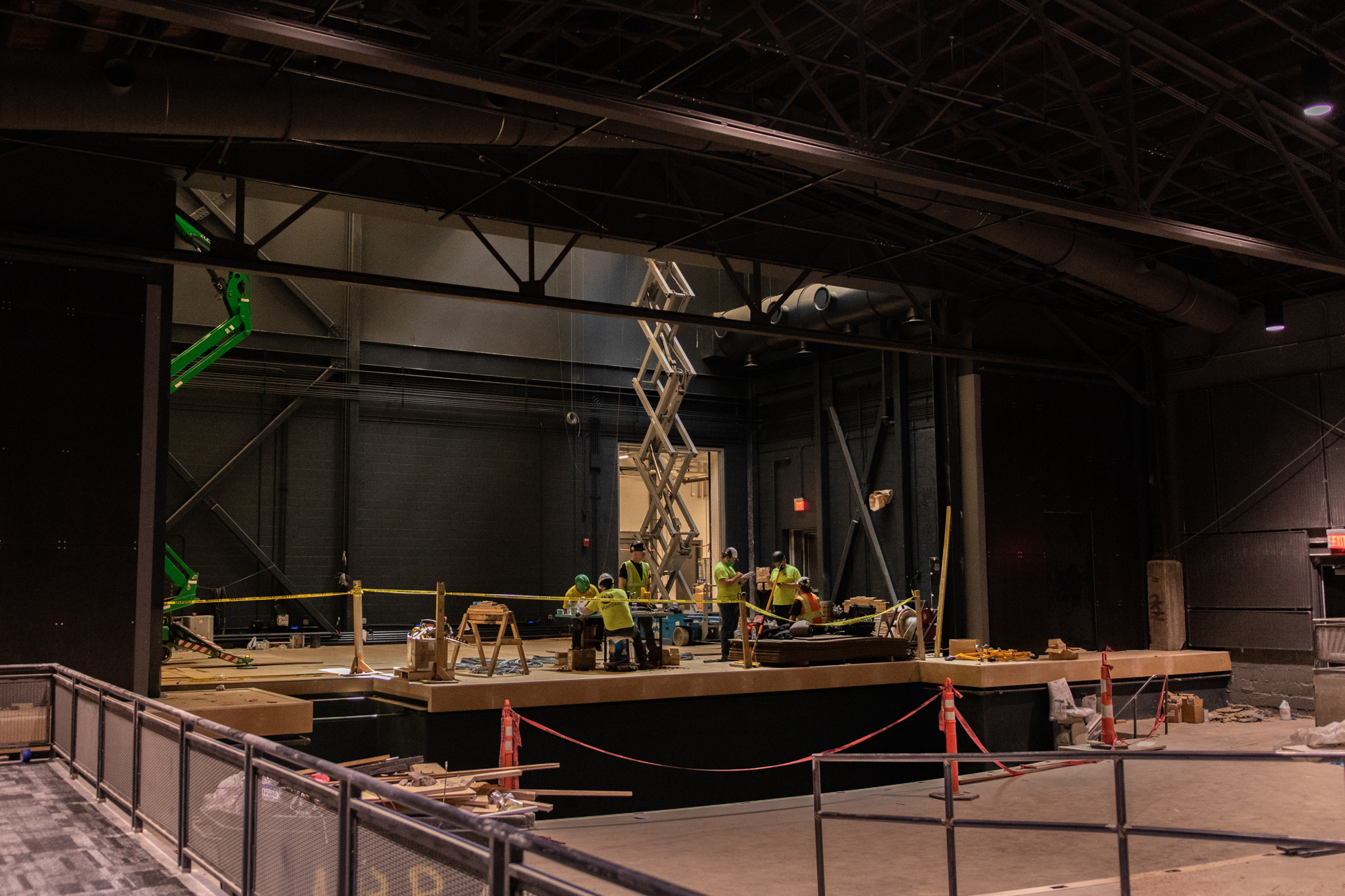 According to Keith Cromwell, RMT's Executive Director, here are some fun facts about RMT's new arts campus:
Size: 60,000 square feet. The campus takes almost a full block between 16th and 17th.
Cost: $25 million. They're just a couple of million shy of their goal, so if you'd like to get in on the action, say, by sponsoring a room, give Stacey Morales, Director of Development, a call at 205.324.2424. Or, if your coffers are a bit less deep, hop over here to become a supporter.
Parking: 55 spots on-site.
Also, Brasfield & Gorrie's robot Benji got to work on the site, which we think is pretty cool.
Education is a huge part of RMT's new arts campus
"We are putting our emphasis on two things: 1) professional theatre, with a beautiful facility, complete with support systems like dressing rooms, and 2) education—you can see the dedication to this throughout.

That's where this project is unique on the national level—a privately funded, non-academic, 501(c)(3) arts facility of this magnitude is really something. I just think there's something unique about Birmingham, something unique about the community, something unique about Red Mountain Theatre, and all of those things make this its own special facility.

I've been really blessed to be a part of some national organizations, and I have not seen anything like this. So I'm really proud that we've been able to make this happen for Birmingham with the blend of professional theatre and education."

Keith Cromwell, Executive Director, Red Mountain Theatre
RMT thought of everything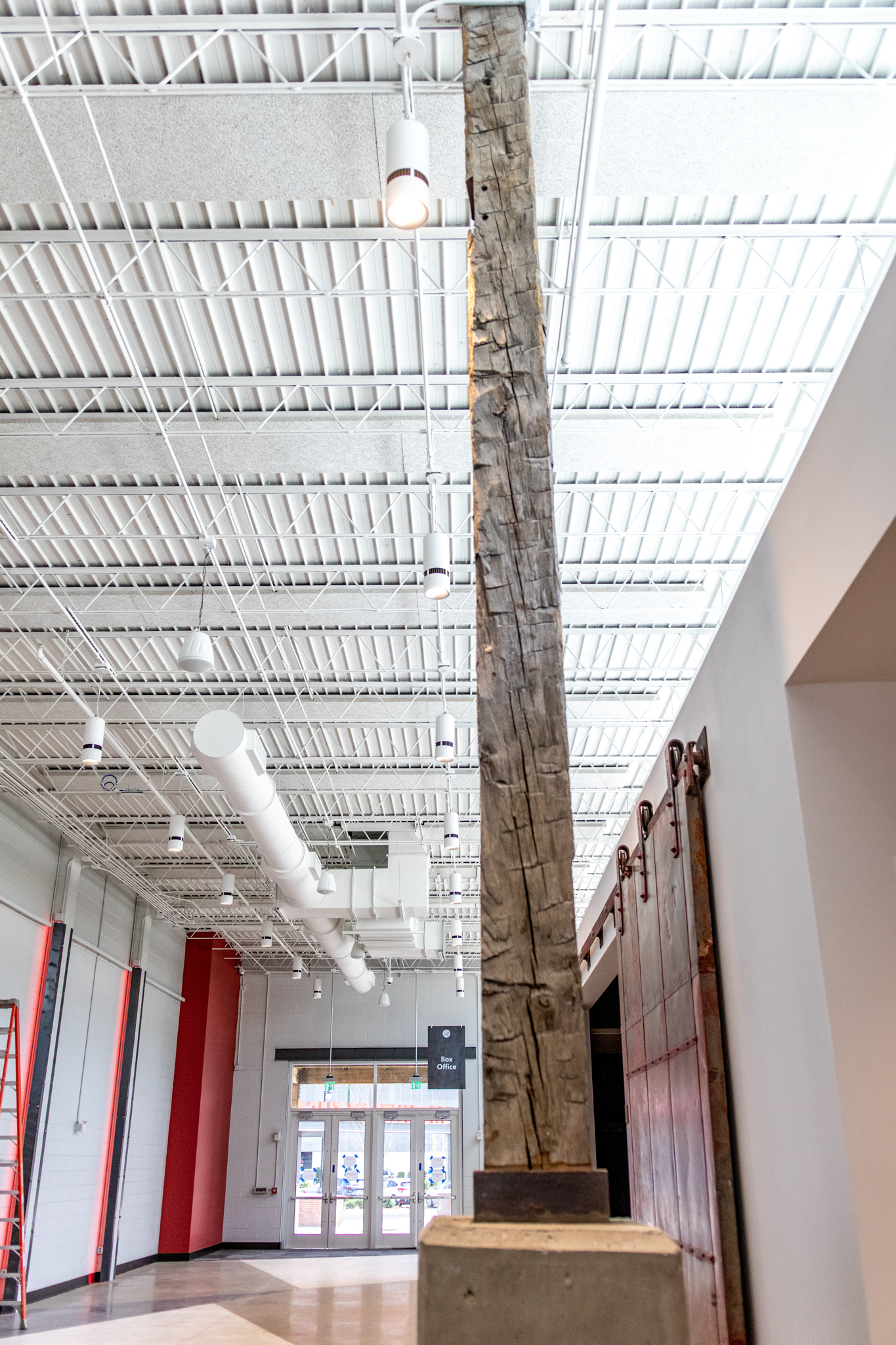 Throughout the building, you'll find "nods of the hat to our history," according to Cromwell. From original railroad tracks that ran through the property to a giant beam to beautiful old fire doors, RMT's new arts campus is a fun blend of "funky and cool new, while paying tribute to Birmingham's industrial heritage."
There's also a patron lounge with a grand piano in the corner and a bar for donors who want to come in, get a drink and see the show.
In the bathrooms, you'll find murals created by nationally-known set designer Cliff Simon, who teaches set design at UAB.
When we can all finally get in the building, be sure to look for even more special touches throughout.
Let the fun begin: plans for opening
Staff moved into the admin offices a few weeks ago.
They'll start using the rehearsal spaces April 7.
The theatre itself will open mid-May.
There will be some soft opening events during the second half of May.
In June, they're planning an immersive performance experience that will have small groups traveling through the building to enjoy cool performances that are designed specifically for each element of the building.
"We want to be able to do a proper opening when we feel like we can have 450 people elbow-to-elbow being together again, sitting in the dark watching a beautiful theater performance. Until then I want to be gentle and cautious and let people enjoy the building but in a safe way."

Keith Cromwell, Executive Director, Red Mountain Theatre