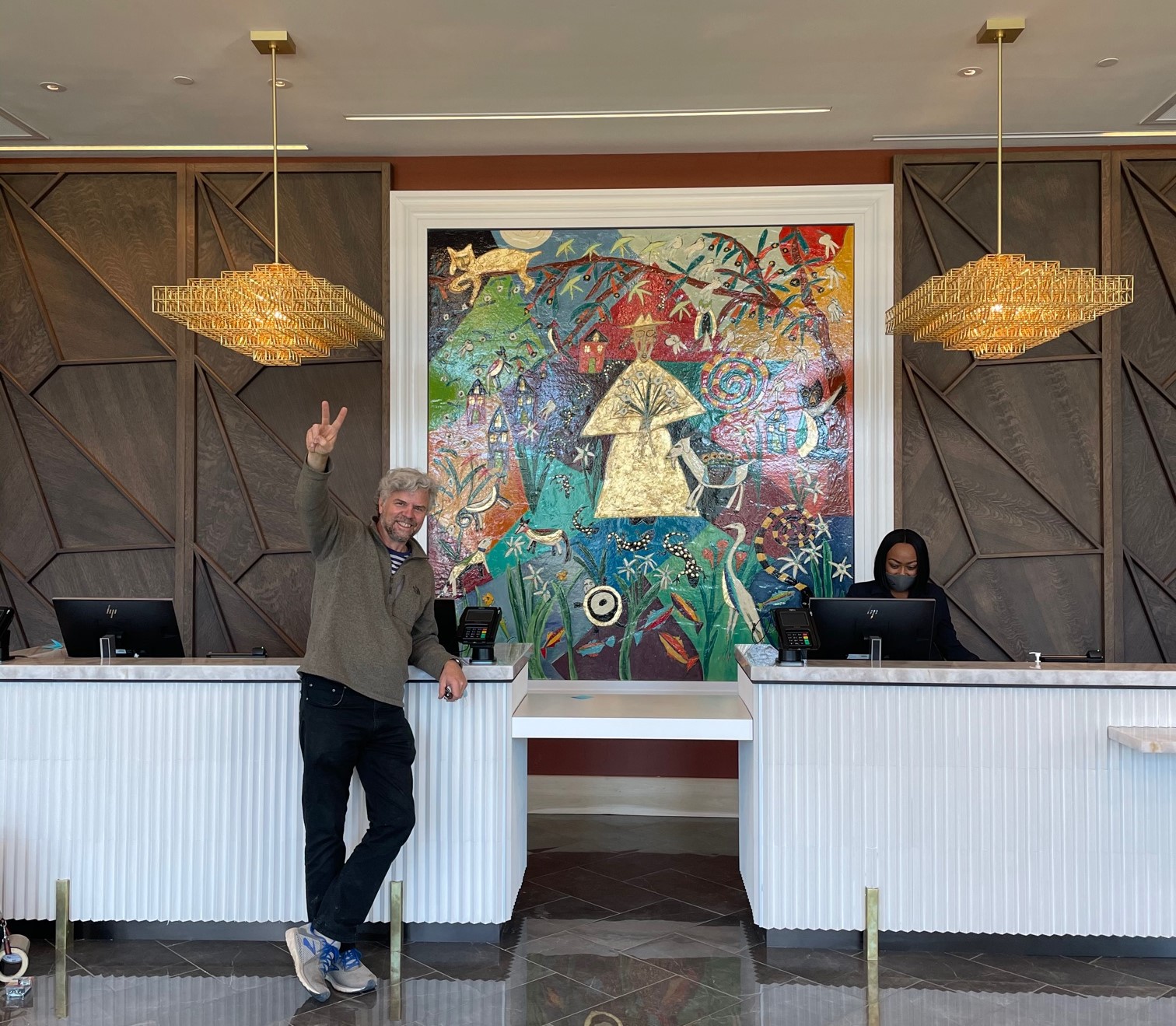 The newly-opened Valley Hotel in Homewood features a breathtaking art feature right in the lobby. Keep reading to learn more about "The Middle Way" mural by Trés Taylor, and its delightfully local inspiration.
An inspired work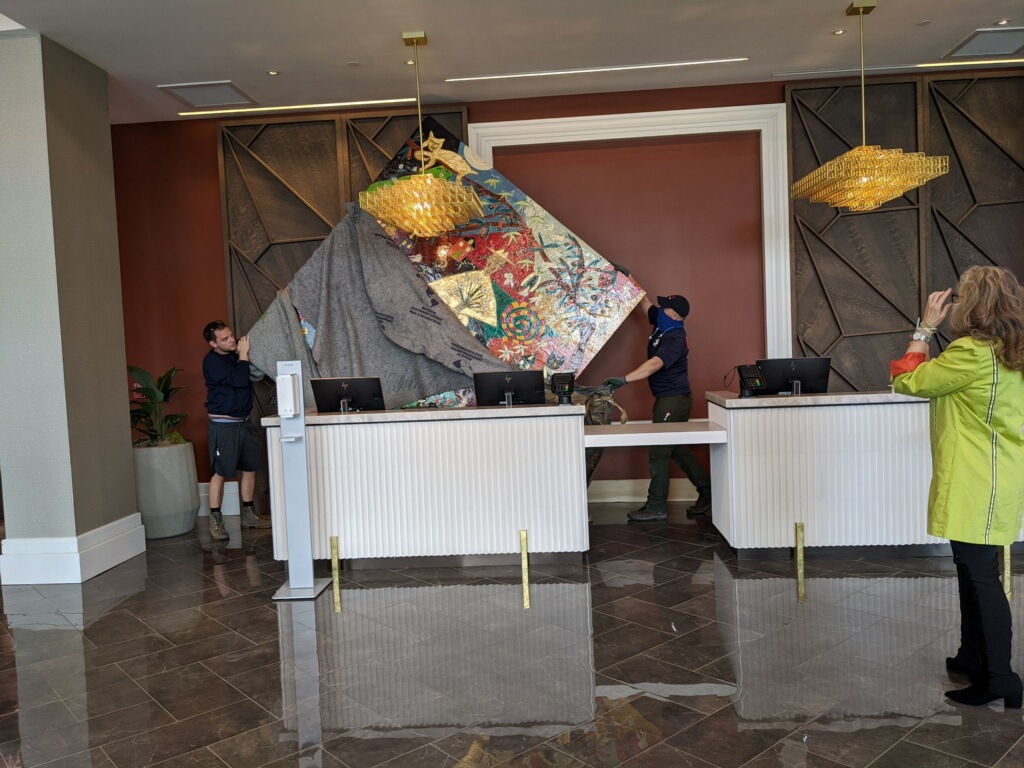 According to artist Trés Taylor, the inspiration for "The Middle Way" in the Valley Hotel comes from a fable he wrote about the founding of Homewood and the annual Yellow Spotted Salamander Festival. the Festival celebrates the night salamanders migrate to nearby creeks to lay eggs. Learn more about the migration and festival from Bham Now.
"The inspiration for this painting is based on a magic reality fable that I wrote which tells how Homewood was founded. The story is inspired by an event in Homewood called the Yellow Spotted Salamander Festival which is put on once a year. It celebrates the one night when the salamanders migrate towards the creeks to lay their eggs. In the fable, the salamanders lead a group of people down the Red Mountain to make their home in the woods."

Trés Taylor
Hear professional storyteller Elizabeth Vander Kamp read Taylor's fable:
About the art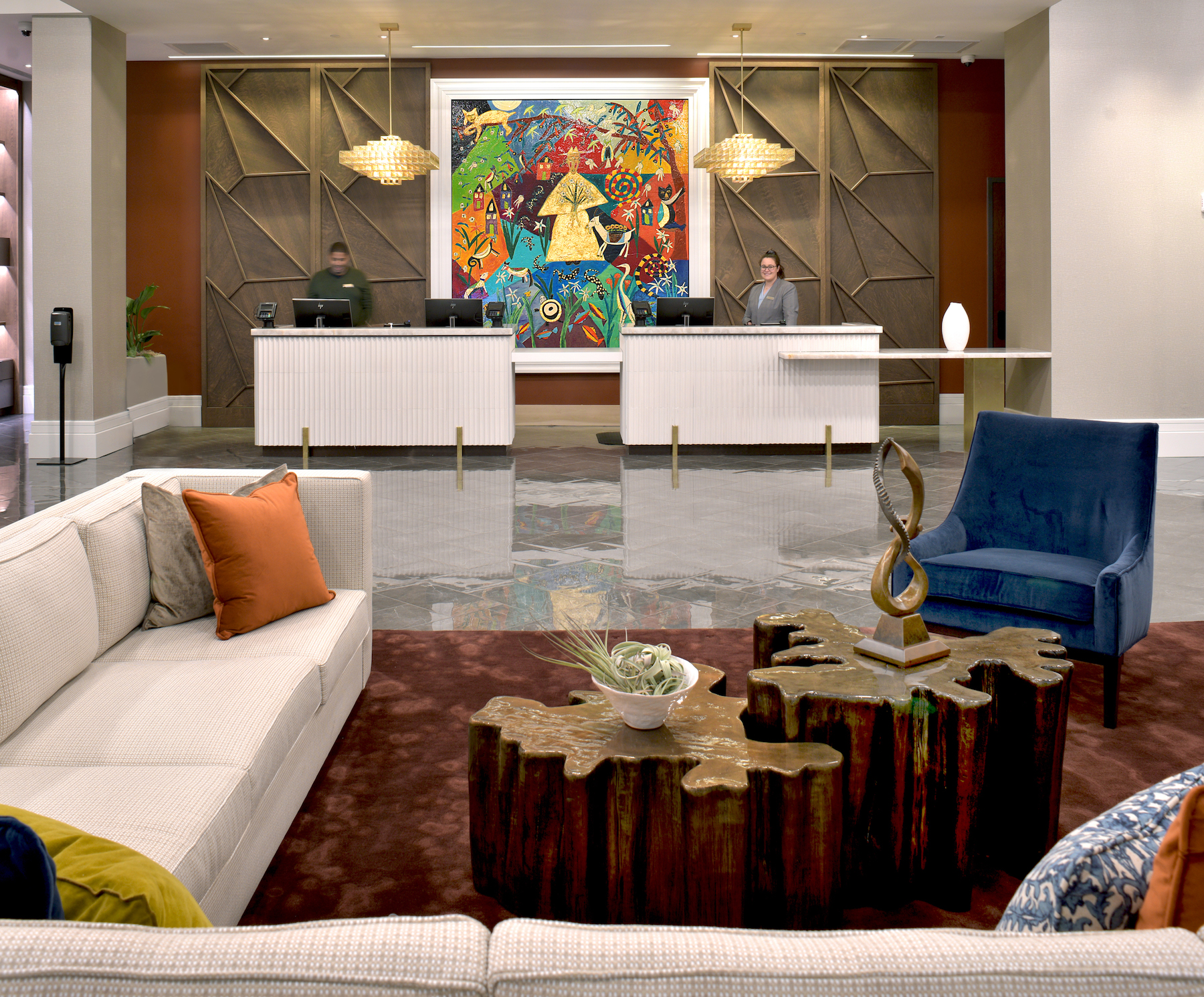 "The Middle Way" is an impressive painting on sight alone, facing Valley Hotel guests at 98×91 inches. Taylor painted the mural on tarpaper using acrylics, house paint, wood putty and gold foil. He utilizes tarpaper to carve lines using a Dremel instead of drawing with a paintbrush.
For the uninitiated, tarpaper is a heavy-duty paper made with tar used in waterproofing buildings.
The artwork was made in collaboration with The Listening Project, Friends of Shade Creek and volunteers from the Homewood community. It is part of Taylor's community building project, Revolution of Joy.
About the artist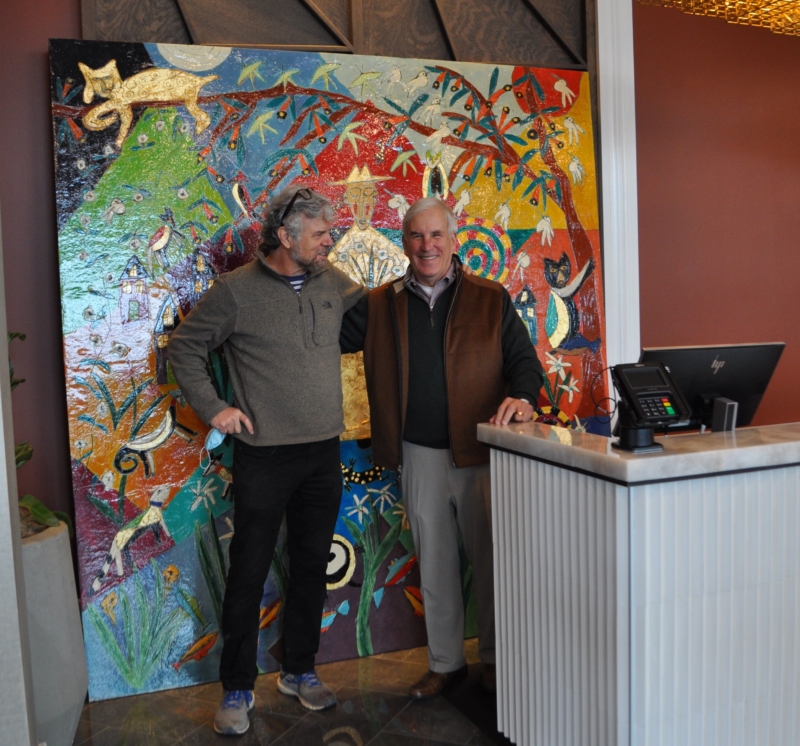 Birmingham native Trés Taylor is a former biochemist who began his art career 20 years ago. He primarily works on tarpaper, using bright colors and a unique style to capture audiences. His work often focuses on monks, nature, and light.
You can find his work in many other places, including Art Alley in Homewood, Ashland Gallery in Mobile, and The Little Green Store in Huntsville. See a full list of places across the US where you can spot his work here.
In Birmingham, you can also find his works at Children's Hospital of Alabama.
Learn more about Trés Taylor at his website, and find him on Instagram and Facebook.
Find it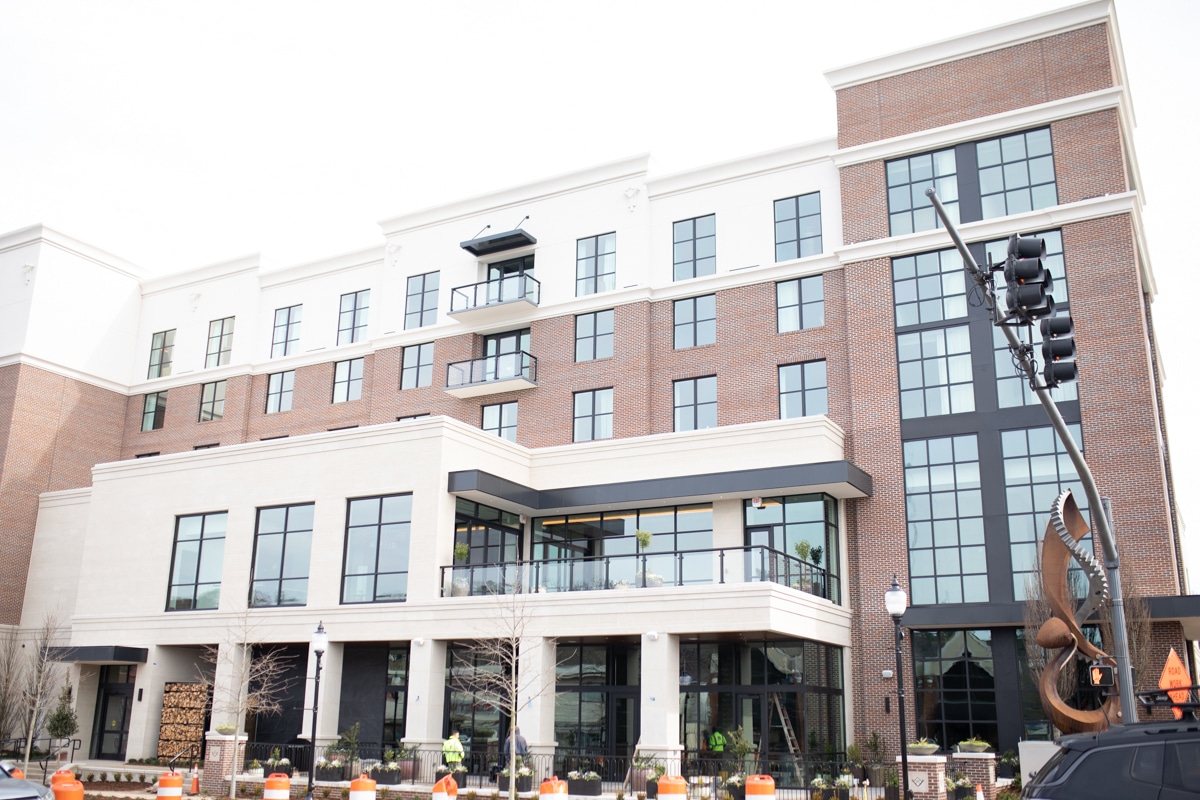 "The Middle Way" hangs behind the reception desk in the lobby of Homewood's new Valley Hotel. The recently-opened hotel is also home to The Valley Coffee Co., The Terrace Bar and Ironwood Kitchen & Cocktails. Pop in the hotel next time you're in Homewood to see Taylor's mural and treat yourself to a meal at one of the dining options.
Follow Bham Now on Facebook, Instagram, Twitter, and LinkedIn, and sign up for our newsletter to get guides, stories, and breaking news delivered to your inbox every day.