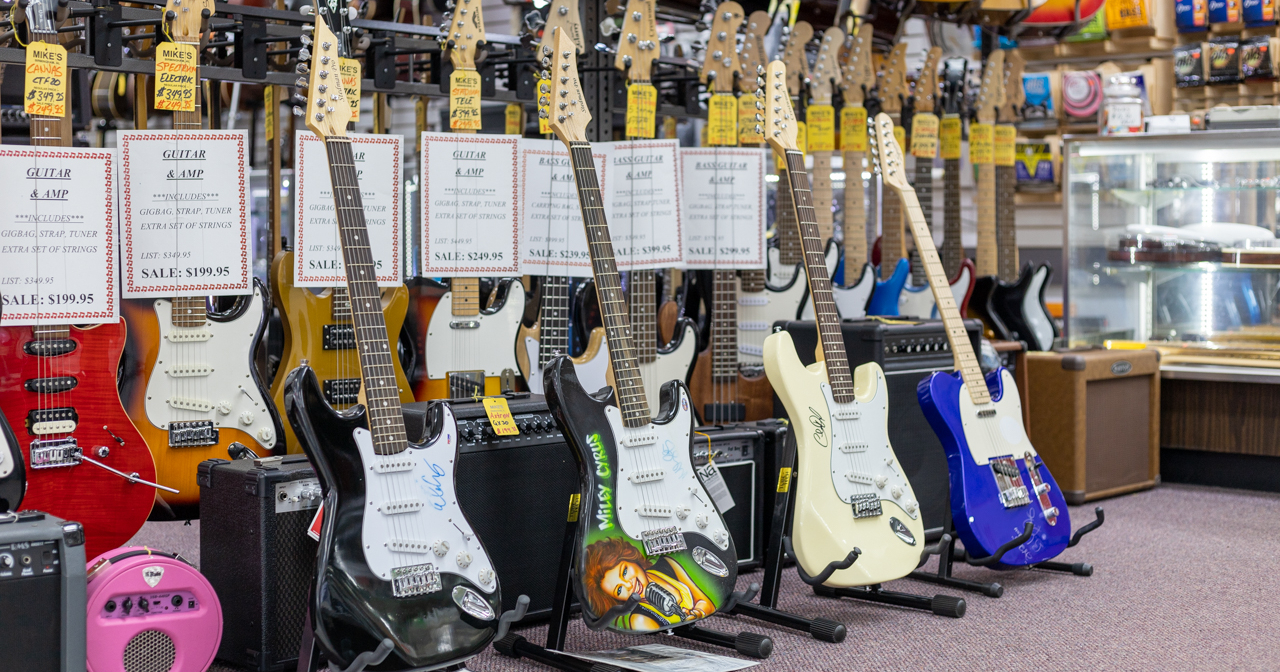 A few weeks ago while watching an episode of the reality television series Pawn Stars, I had a thought. What rare and unique items could I find in some Birmingham-area pawn shops? So, I set off on a quest to visit several local pawn shops to learn more. Here are some of the coolest things I found!
Mike's Fine Jewelry & Pawn
Four Guitars signed by Brad Paisley, Miley Cyrus, Alice Cooper & Charlie Daniels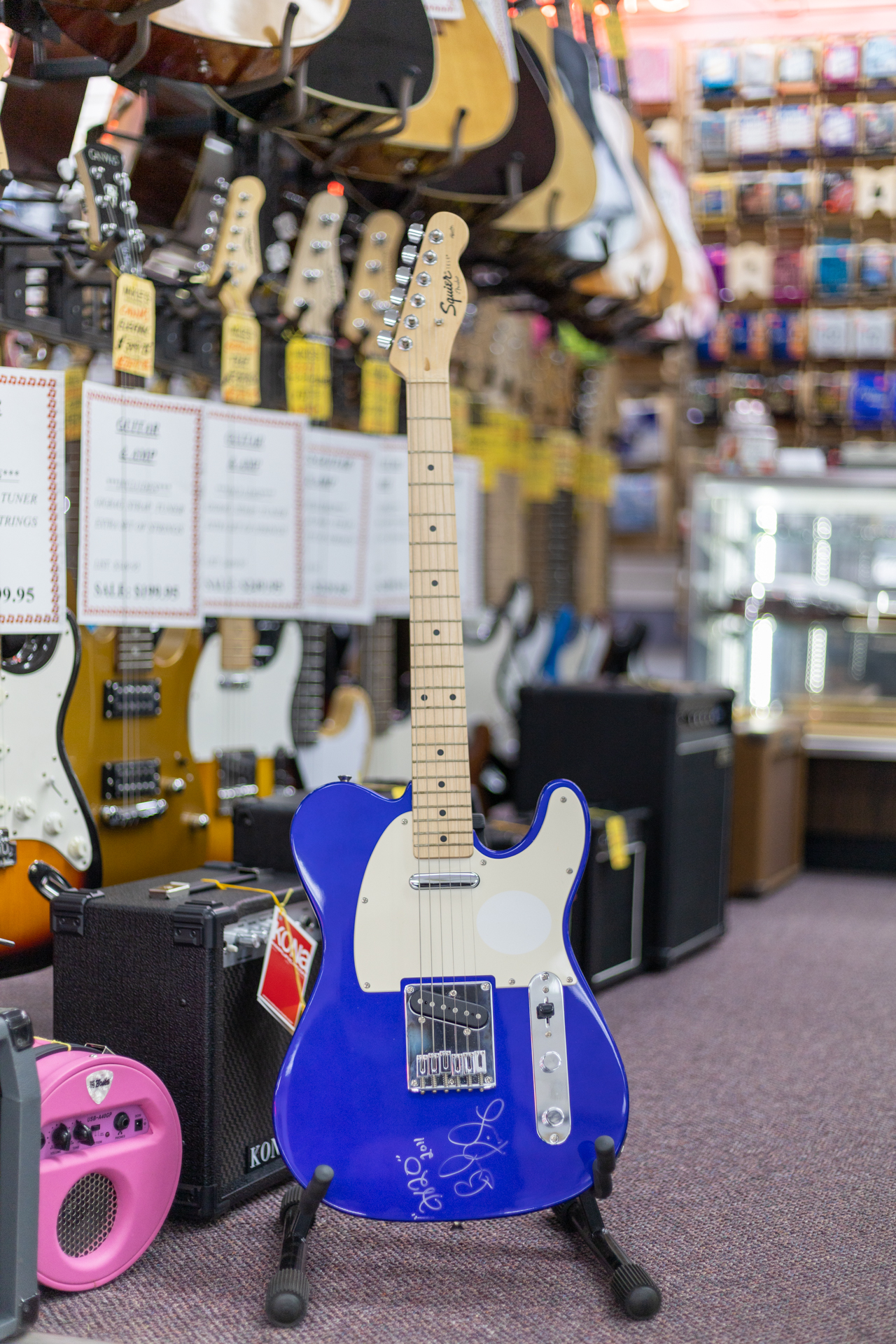 In downtown Birmingham, I stopped in to speak with the Mike in Mike's Fine Jewelry & Pawn. Since Mike's Fine Jewelry & Pawn has been in downtown Birmingham since 1965, they've had an untold number of rare, one-of-a-kind items pass through their doors over the years. And signed guitars are no exception.
At Mike's Fine Jewelry & Pawn, I got to see several autographed guitars, including:
A Stedman Pro electric guitar, signed by Alice Cooper.
Another Stedman Pro electric guitar, signed by Miley Cyrus.
A Squire Telecaster, signed by Brad Paisley.
A Crestwood electric guitar, signed by Charlie Daniels of the Charlie Daniels Band.
A 1986 Tiffany Classic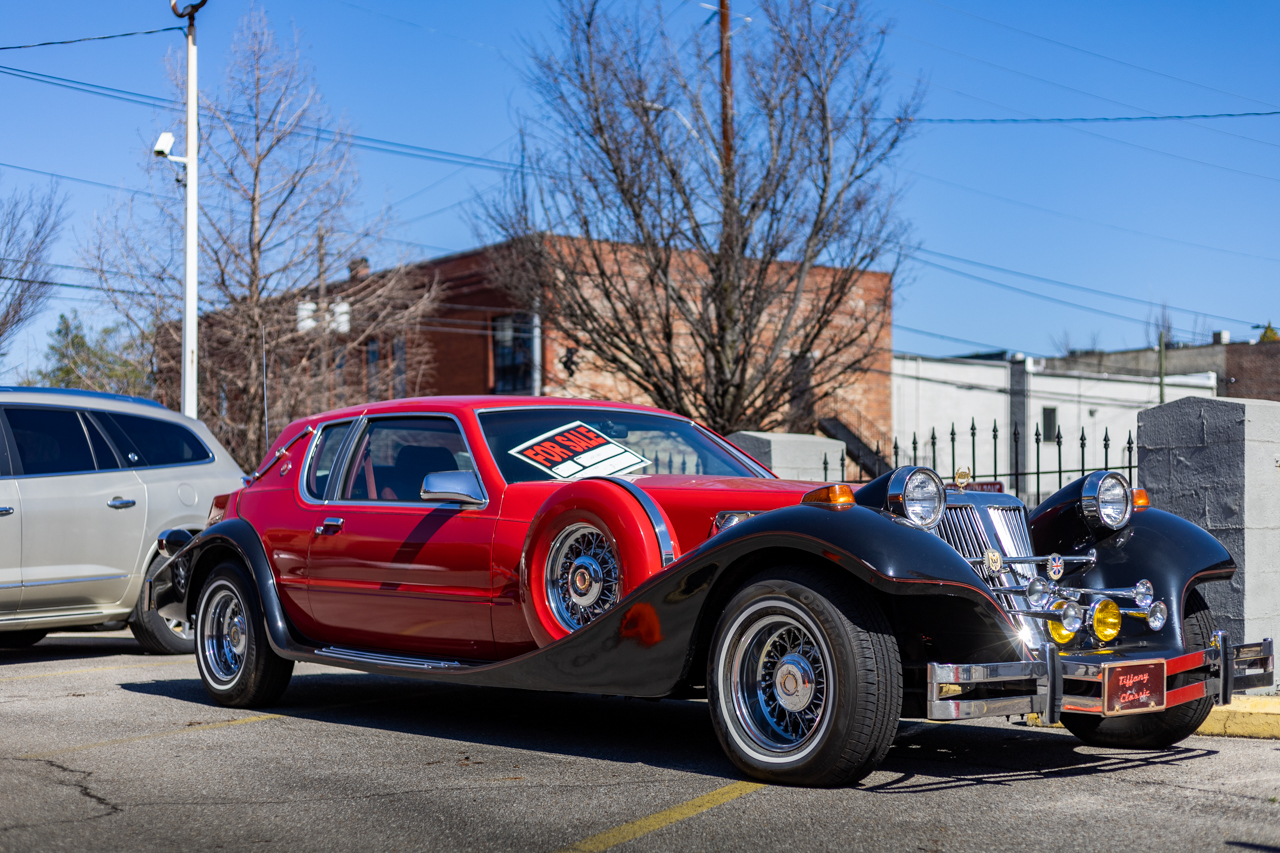 To the untrained eye (like mine), this eye-catching ride looks like a well-preserved antique. But this car hasn't been around since the 1930s. This is a 1986 Tiffany Classic, personally owned by Mike himself—and with less than 10,000 miles!
In the 1980s, several car companies experimented with retro designs. This car was produced by Classic Motor Carriages, a company based in Miami, Florida. According to an article by motorious, there is a rumor that only 50 of these such cars were produced!
Delta Pawn
Vintage Jack Johnson Poster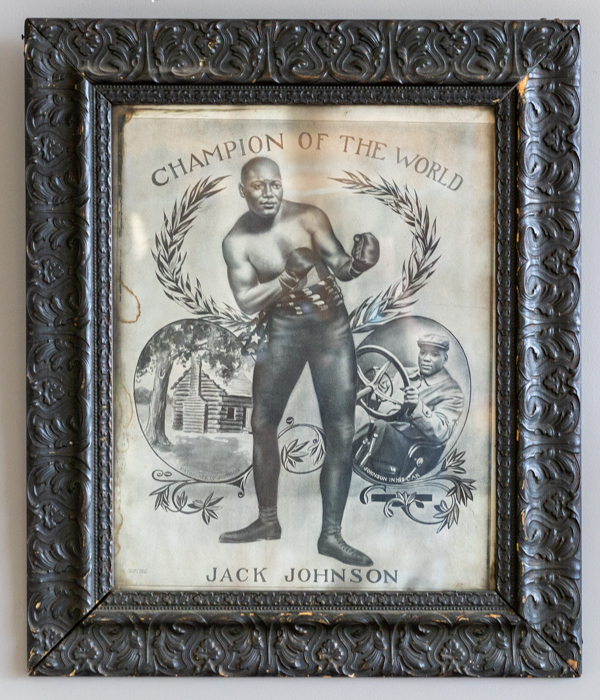 Next, I stopped by Delta Pawn to meet with owner Gene Paul. I had a blast looking through the variety of items for sale—everything from an 1880s dining room set to a huge, German book of anatomy. But two items really stood out to us.
The first is an antique, framed poster of Jack Johnson. Nicknamed the "Galveston Giant", Jack Johnson rose to fame as the first African-American heavyweight boxing champion during the Jim Crow era. According to Gene, authentic memorabilia from African-American stars of that area is hard to come by—which is why the Jack Johnson poster is one of his prized possessions.
A Certificate from an English Knighting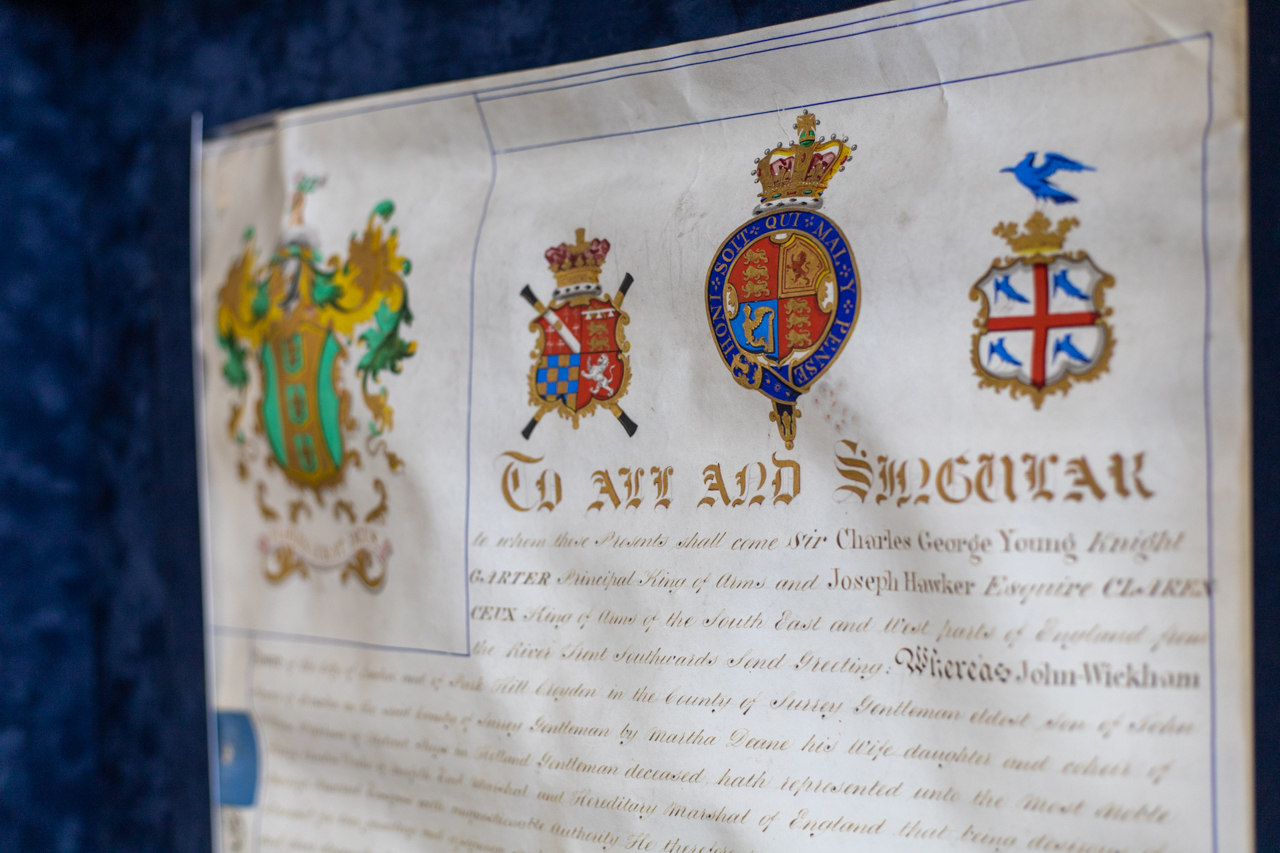 Next, Gene showed me another one-of-a-kind item at Delta Pawn—a certificate from an English knighting! This item, which documents the knighting of a Sir Charles George Young in the "Ninth Year of Queen Victoria's Reign" (1846), originally hung above the knight's fireplace on the mantle. Now, it's one of Gene's favorite pieces.
Brad's Pawn & Jewelry
Jewelry & Antique Coins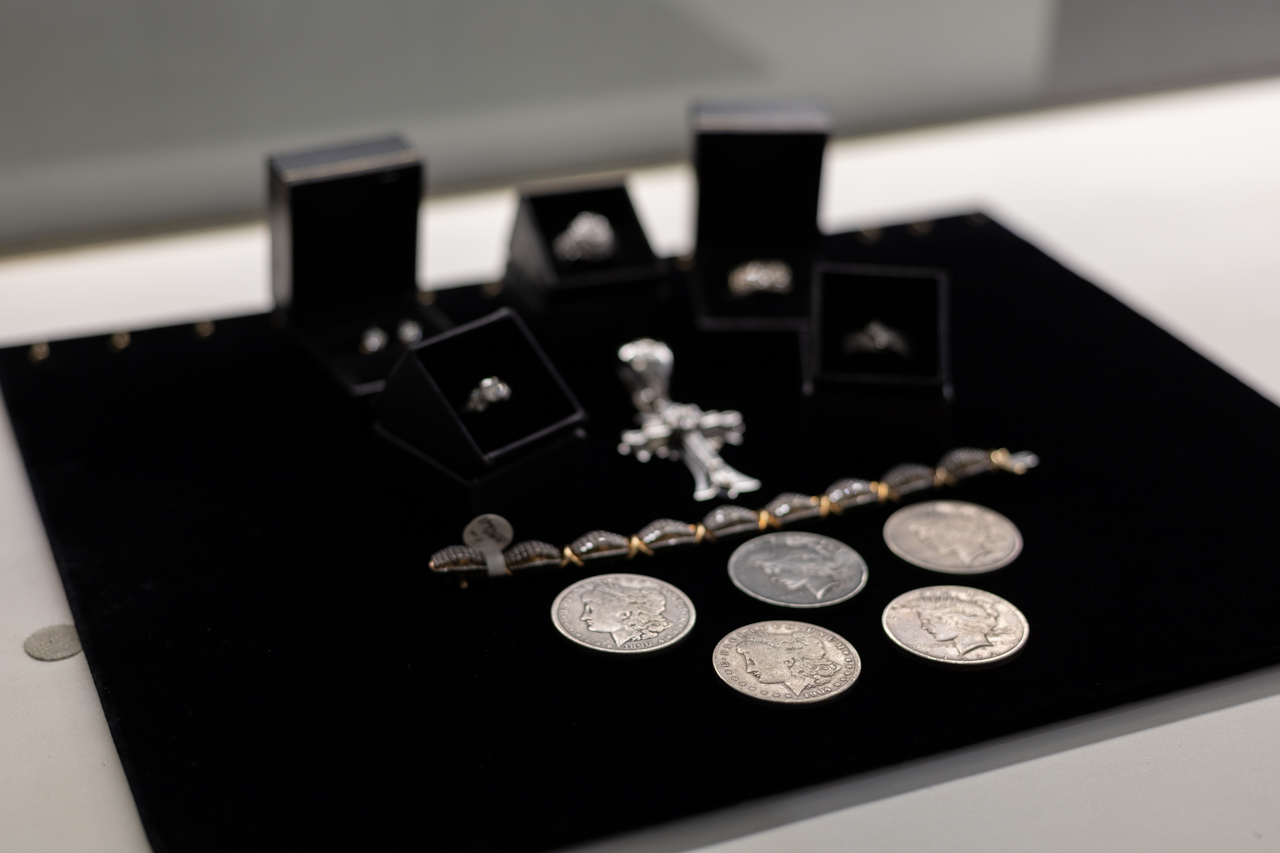 Finally, I visited Brad's Pawn & Jewelry. Inside, Brad showed me several gorgeous pieces of jewelry—including a 14-karat gold bracket with around 7 karats worth of diamonds!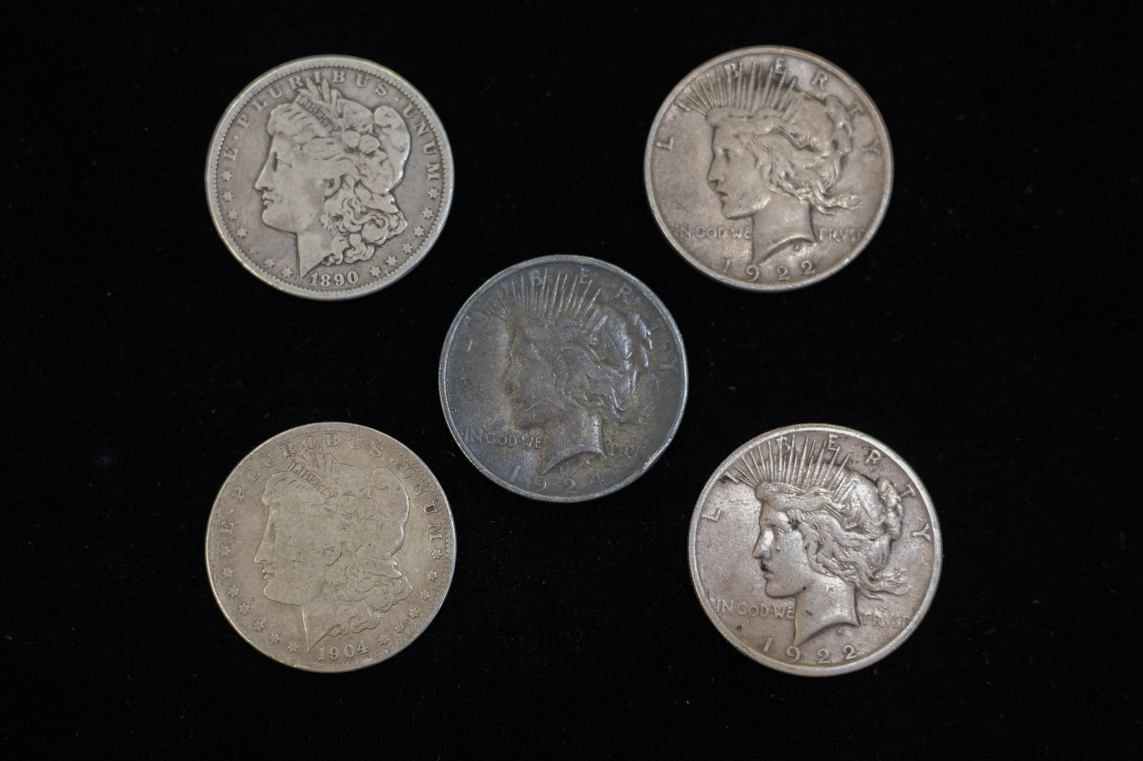 In addition to jewelry, Brad loves to collect antique coins. For example, he pulled out five Morgan Silver Dollars—one dating back to 1890!
These are just a few of the incredible items in Birmingham-area pawn shops. What is the coolest thing you've seen in local pawn shops? Tag us @bhamnow to let us know!