Alabama Audubon takes bird window collisions seriously. It is tragic and preventable.
According  to  a 2014  study, up to nearly 1 billion birds die from window collisions each year in the United States. 
To address this important issue, on March 9th, Alabama Audubon is offering a free online course titled "Protecting Birds From Window Collisions" as part of their At Home series of courses about bird conservation. Register – HERE.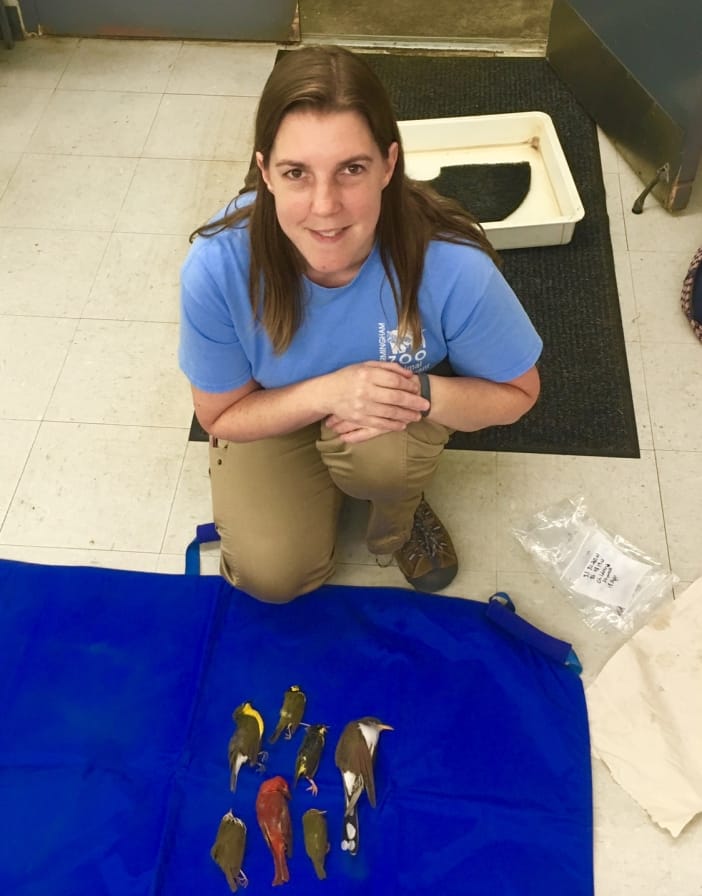 The lecturer is Birmingham Zoo staffer and Alabama Audubon faculty member Jessie Griswold, who gives this talk twice a year at the start of the spring and fall bird migrations in Alabama.
"A lot of people do not realize that window collisions are the 2nd leading cause of bird deaths in North America. We should do everything we can to protect our avian friends. Making your window bird friendly is one small example we can all do at our home and offices."

Sarah Randolph, Alabama Audubon Outreach and Communications Director
In June 2018, Bham Now published a profile about Griswold's work collecting and monitoring data on bird window collisions in Birmingham.
Her online class offers a variety of solutions you can do at home that are inexpensive, simple to apply, and will reduce or eliminate bird window collisions.
Alabama Audubon Bird Collison Webpage
Meanwhile, If you are unable to attend the free online class on March 9th, which will be uploaded on Alabama Audubon's Vimeo page – we recommend you visit Alabama Audubon's newly updated webpage dedicated to help people prevent bird window collisions.
On the page, there is a checklist of action steps you can take at home to reduce bird window collisions. They include:
How to cover your windows
Place your bird feeders
Turning off lights in the evening
There is also info on what to do if you find a stunned bird.
Smokey Bear – Only You
While writing this story, I have flashbacks of one of the most successful marketing campaigns in conservation history, the Smokey Bear – "Only You Can Prevent Forest Fires."
Along those lines, "Only You Can Prevent Bird Window Collisions."