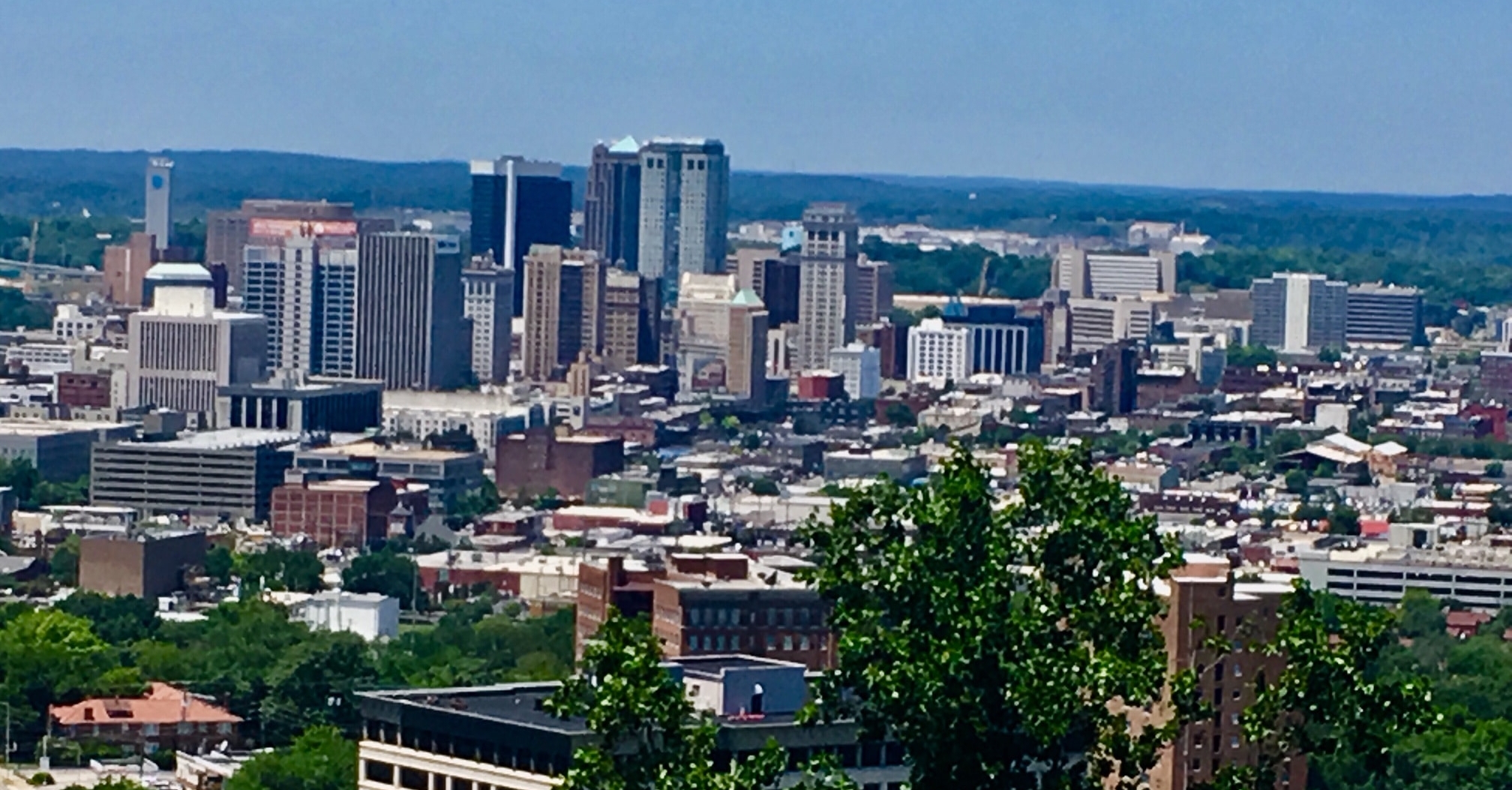 Did you see? The Birmingham, Alabama skyline appeared on SNL last night during host and Schitt's Creek star Dan Levy's monologue.
For some strange reason, the Magic City was used as a backdrop during the February 6th show while Dan Levy was talking to his father Eugene Levy.
Setting the Scene
The comedic skit within the monologue was about the extreme measures taken by SNL during the COVID-19 pandemic to keep the guest stars and cast members safe. Beginning at the 5:00 mark, Eugene Levy surprises Dan backstage with a visit. Unfortunately, having arrived from Los Angeles, Eugene is quarantined in a plexiglass isolation box surrounded by men in hazmat suits.
While most viewers are focused on the conversation and jokes between father and son, Birmingham residents can easily identify several iconic downtown buildings, including the newly christened Shipt Tower (formerly Wells Fargo Tower), the future Kelly Hotel (formerly the Chamber of Commerce Building) on 20th Street and 1st Avenue and the City Federal Building.
In addition to Dan Levy's monologue, the Birmingham skyline also made an appearance during the "Lifting Our Voices" skit. If you look closely, you can make out a few prominent Birmingham skyscrapers—like the Brown-Marx Tower, the Watts Tower and the Kelly Hotel.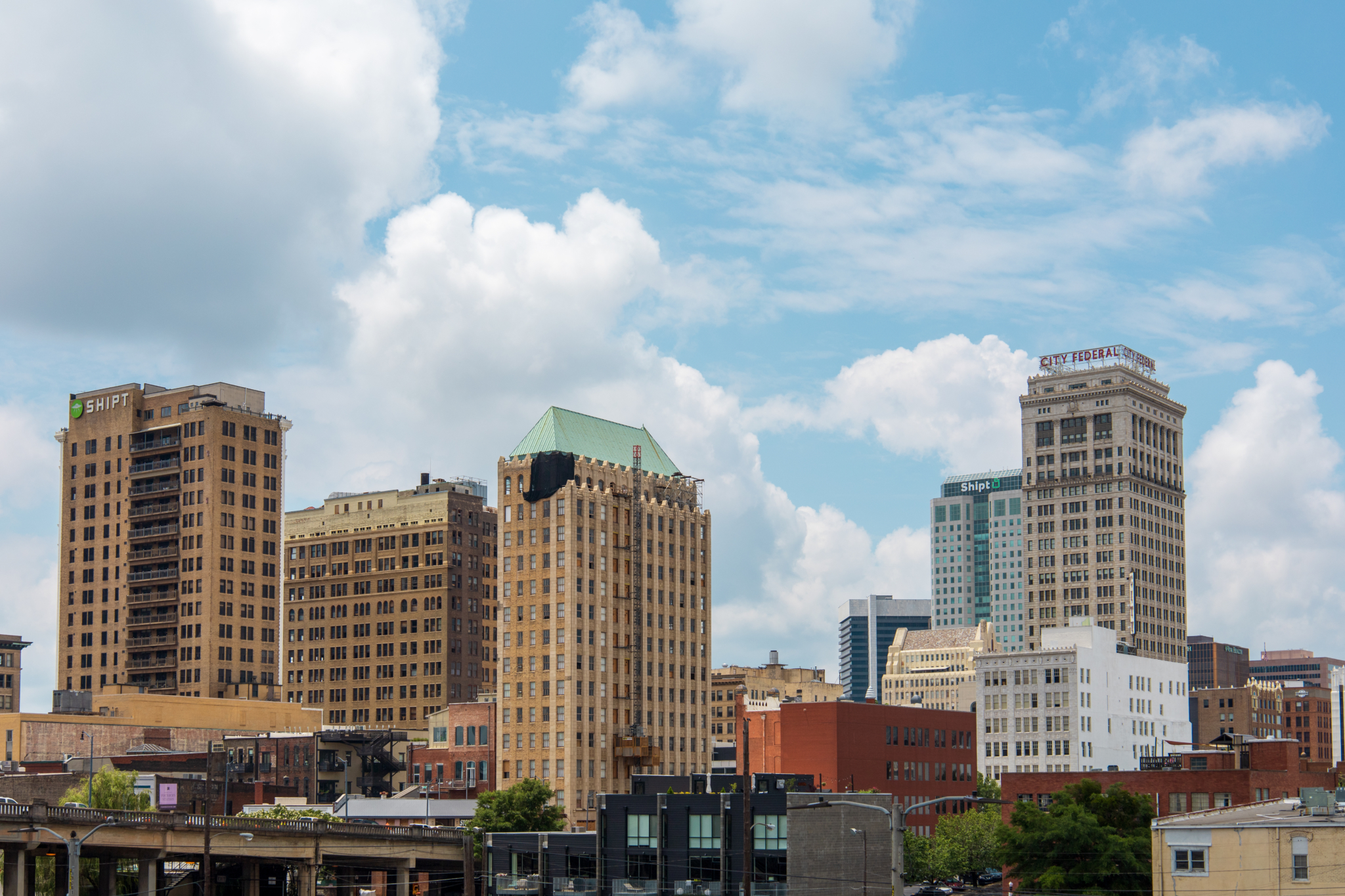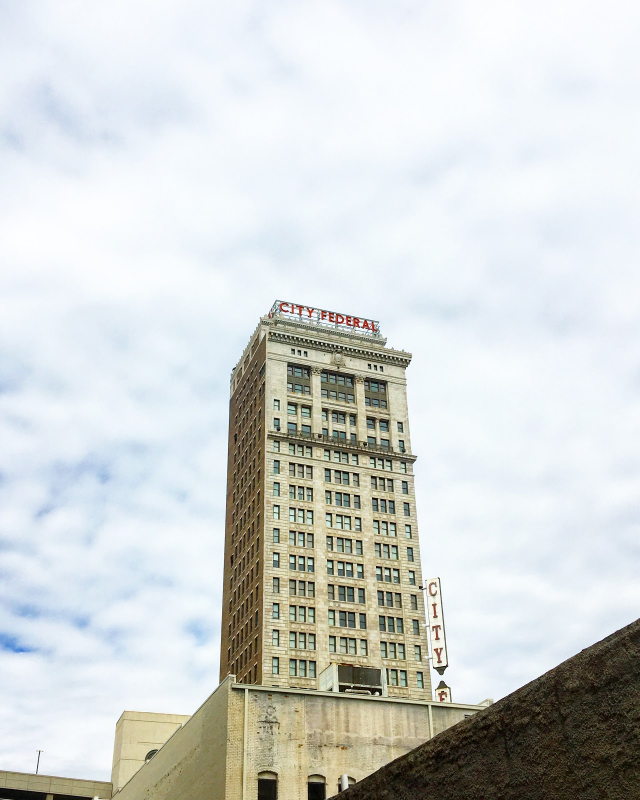 The skit between Eugene Levy and Dan Levy lasts for 56 seconds.
Why? Schitt's Creek Cast Invite
We are stumped why they picked Birmingham for the backdrop. We would love to hear theories from our readers..
Meanwhile, a note to Eugene Levy: if you enjoyed the view of our downtown from your SNL quarantine, we'd love to see you, and the whole Schitt's Creek cast, here in the Magic City!
We are big fans.