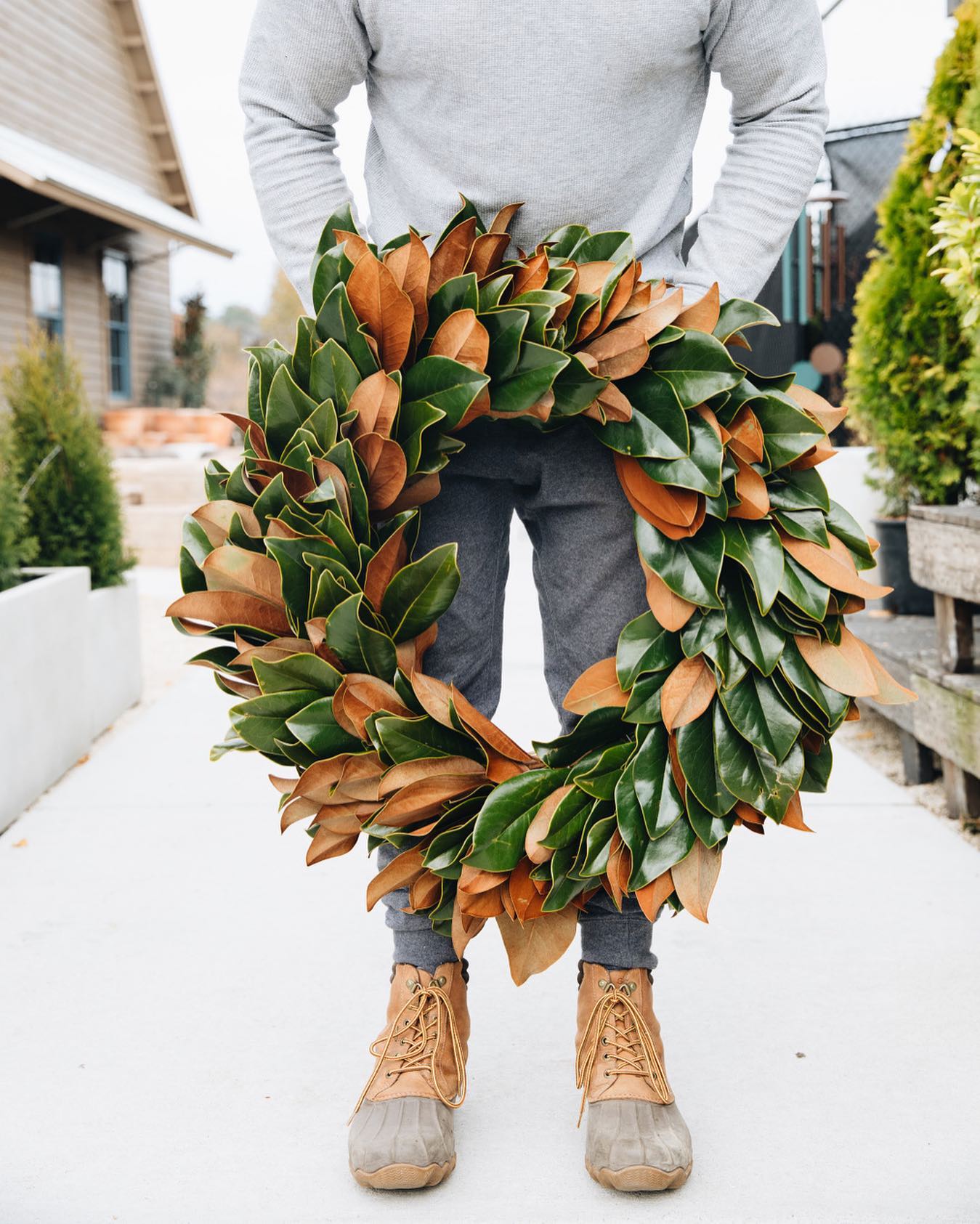 Christmas wreaths are one of the most popular ways to deck our halls during the holiday season—besides Christmas trees, of course. From authentic and artificial to handmade, here's where to find your perfect wreath locally in Birmingham.
Live Wreaths from Local Shops
For fresh, natural wreaths, you'll want to check out Birmingham's many local nurseries. Here are three offering wreaths in a variety of sizes and styles:
1. Andy's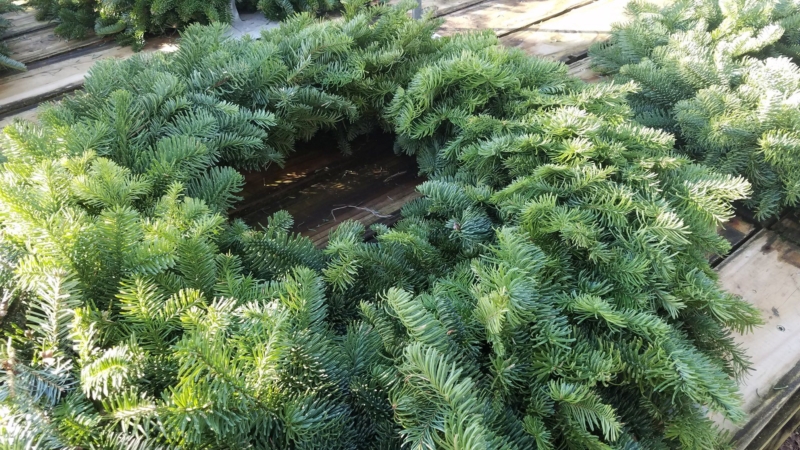 There's no time like the present to get those holiday decorations up. Happily, Andy's Creekside Nursery is ready with the essential Christmas decoration—wreaths.
The selection is mighty, too, with a variety of different cedars, spruces and pine.
Psst! Cut greenery bundles, fresh garlands and Christmas trees are also available.
Locations + Hours
Website | Facebook
2. Leaf & Petal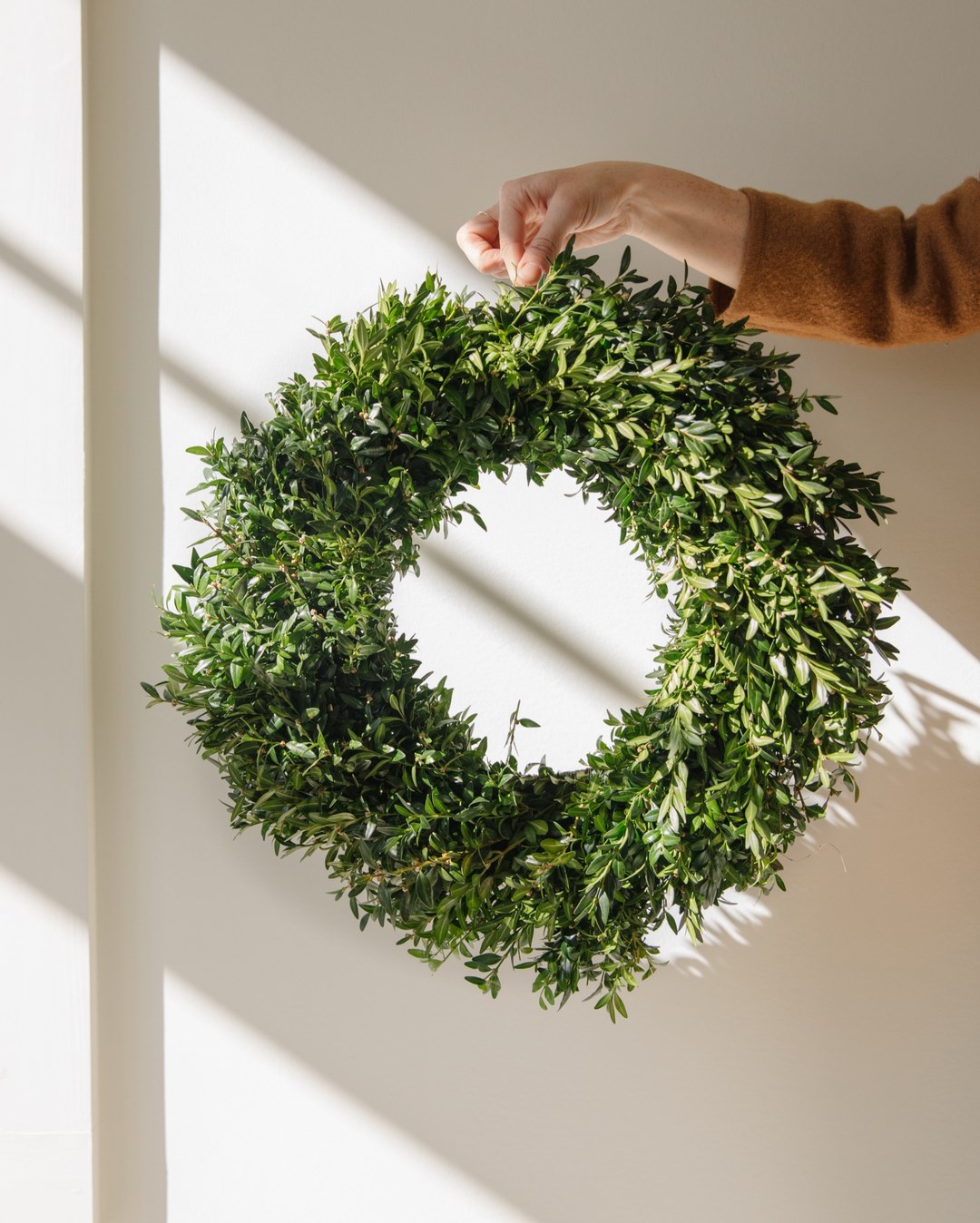 During the holiday season, Leaf & Petal is known for having some of the most beautiful wreaths around—and their list of choices is as long as Santa's nice list. Here are some available options:
Fraser Fir Wreaths | Sizes: 16"-60" | Price Range: $24.99-$159.99
Boxwood Wreaths | Sizes: 18"-36" | Price Range: $29.99-$59.99
Specialty wreaths are available, too. Some include:
Boxwood/Fraser Fir Mixed
Fernspray
Magnolia
White Pine
Locations+ Hours
Website | Facebook | Instagram
3. Sweet Peas Garden Shop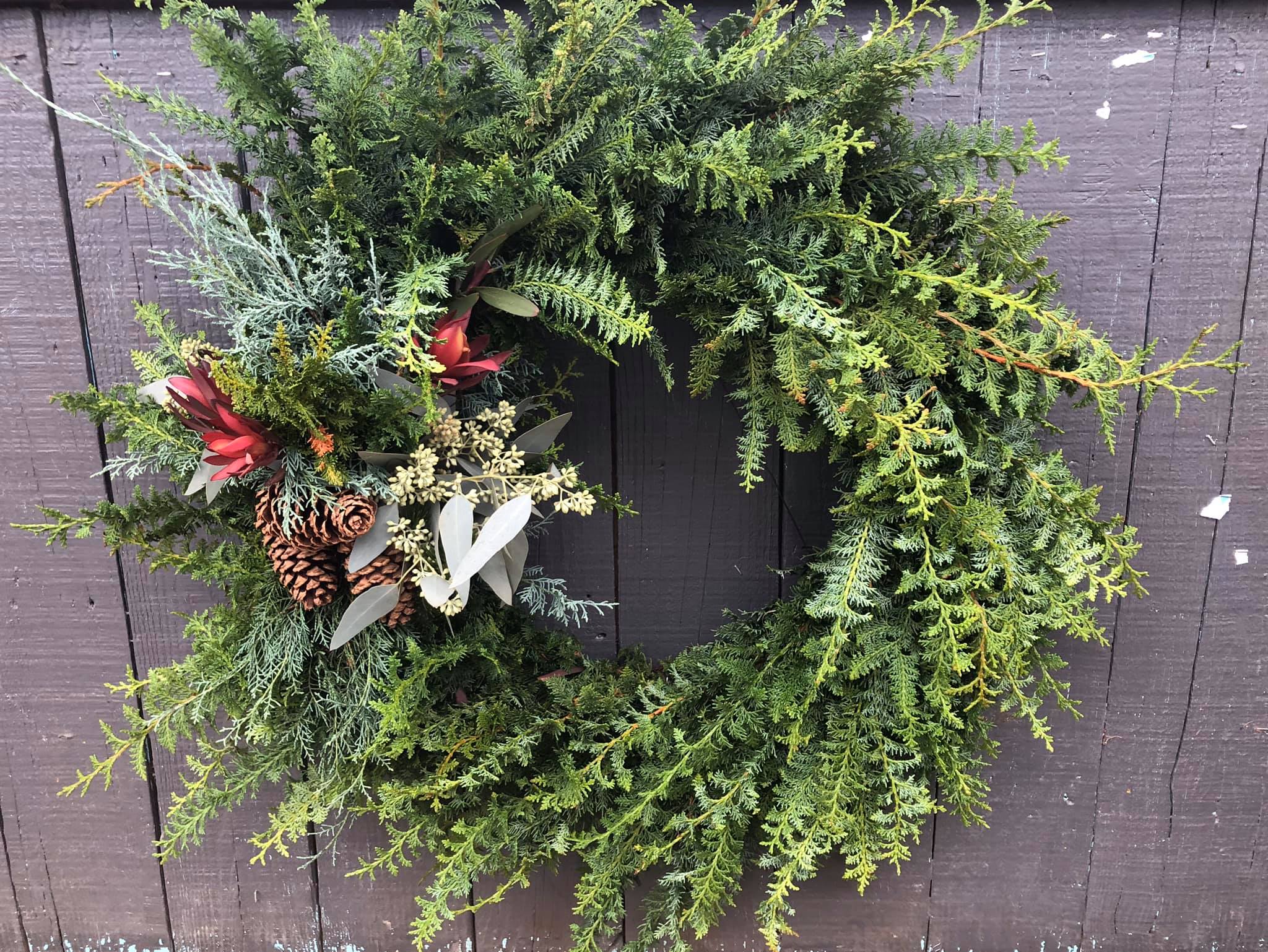 Local and family-owned, Sweet Peas is a full-service garden shop that's been serving the Homewood community for years. This includes the Christmas decorating needs of locals.
Visit them daily for decorative and specialty wreaths to get you through the season.
Where: 2829 Linden Ave, Homewood Alabama 35209
Contact: 205.879.3839
Hours: Monday-Saturday 9AM-5PM | Sunday 10AM-5PM
Website | Facebook | Instagram
Handmade Wreaths by Local Crafters
When I asked some local groups on social media for recommendations on where to find Christmas wreaths around the Greater Birmingham Area, I was flooded with the names of tons of Birmingham crafters.
After browsing through the mountainous list, I found a handful to highlight. The best part—they are all on Etsy, which makes shopping simple.
1. Brit B Creations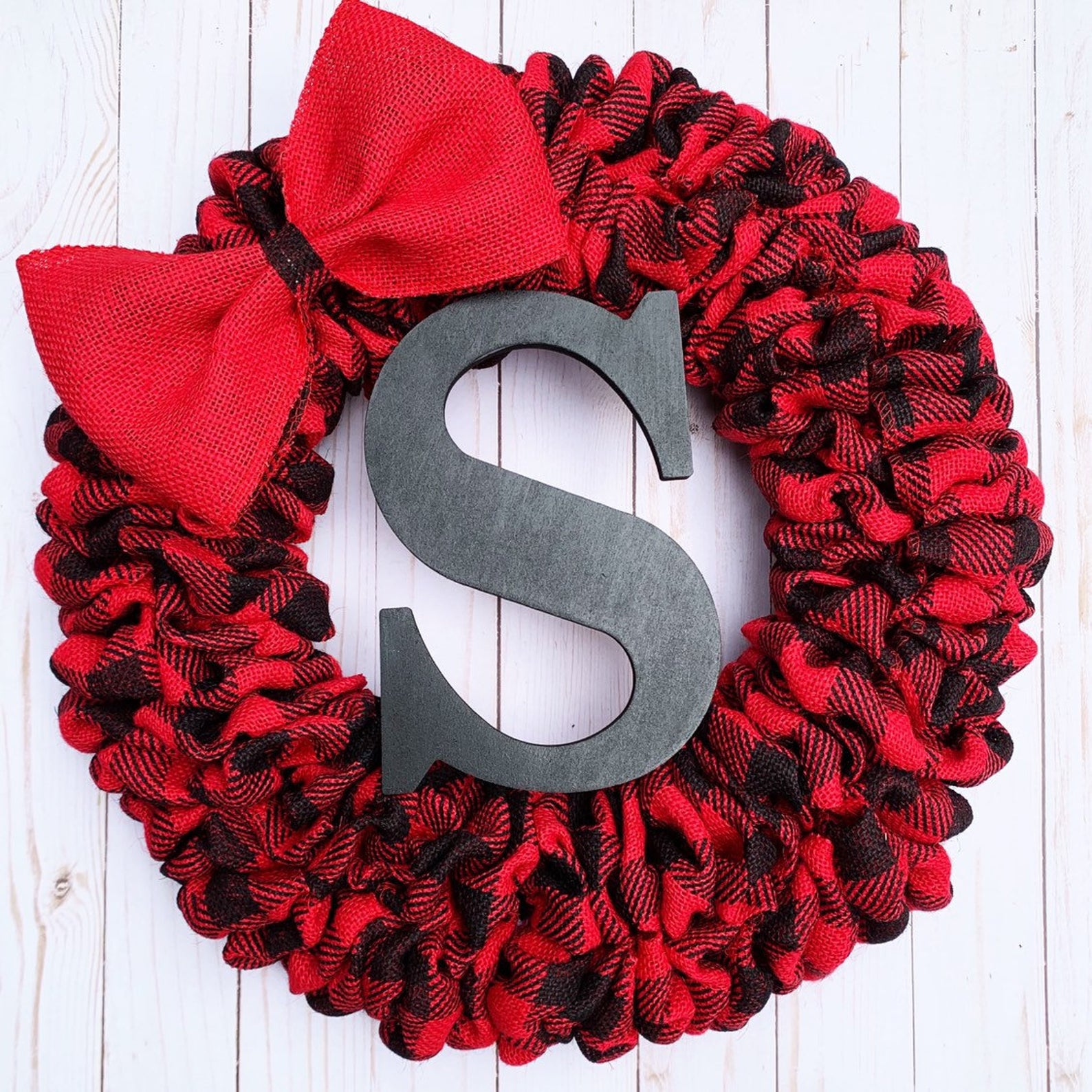 If you love burlap like I do, you're sure to fall hard for wreaths made by Brit B Creations. Find a delicious range of colors and designs from rich reds to winter plaids and more.
Check out these must-order designs:
Price Range: $25-$100
2. Center Peace By Renee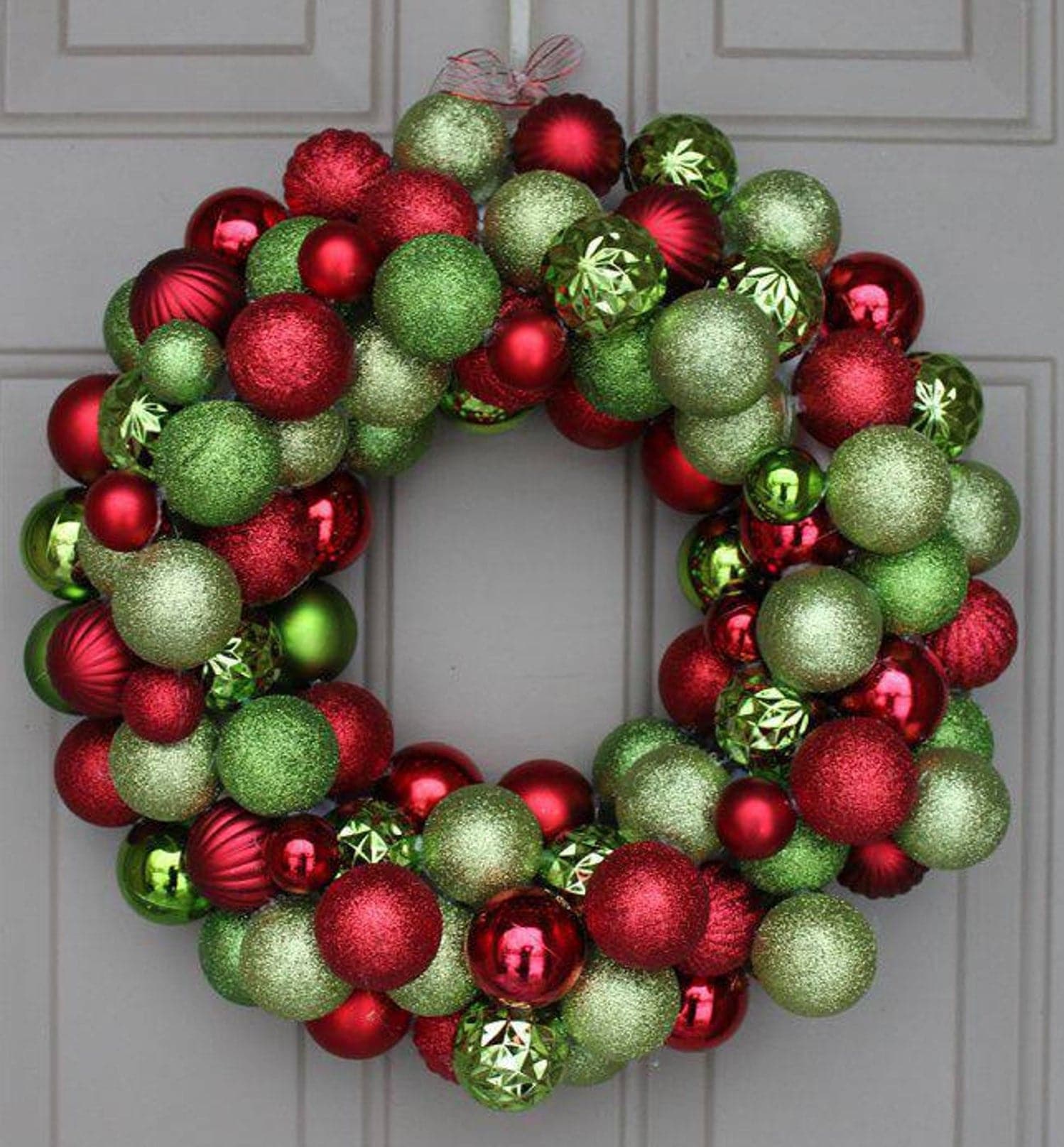 Admit it, a wreath made solely of ornaments is just the sparkle you need this holiday season. Here are a few for sale by Center Peace By Renee:
The shop also sells other types of wreaths that are worth your while like ones made from poinsettias and hydrangeas. Here are more to consider:
Price Range: $24-$120
3. Mermazing Design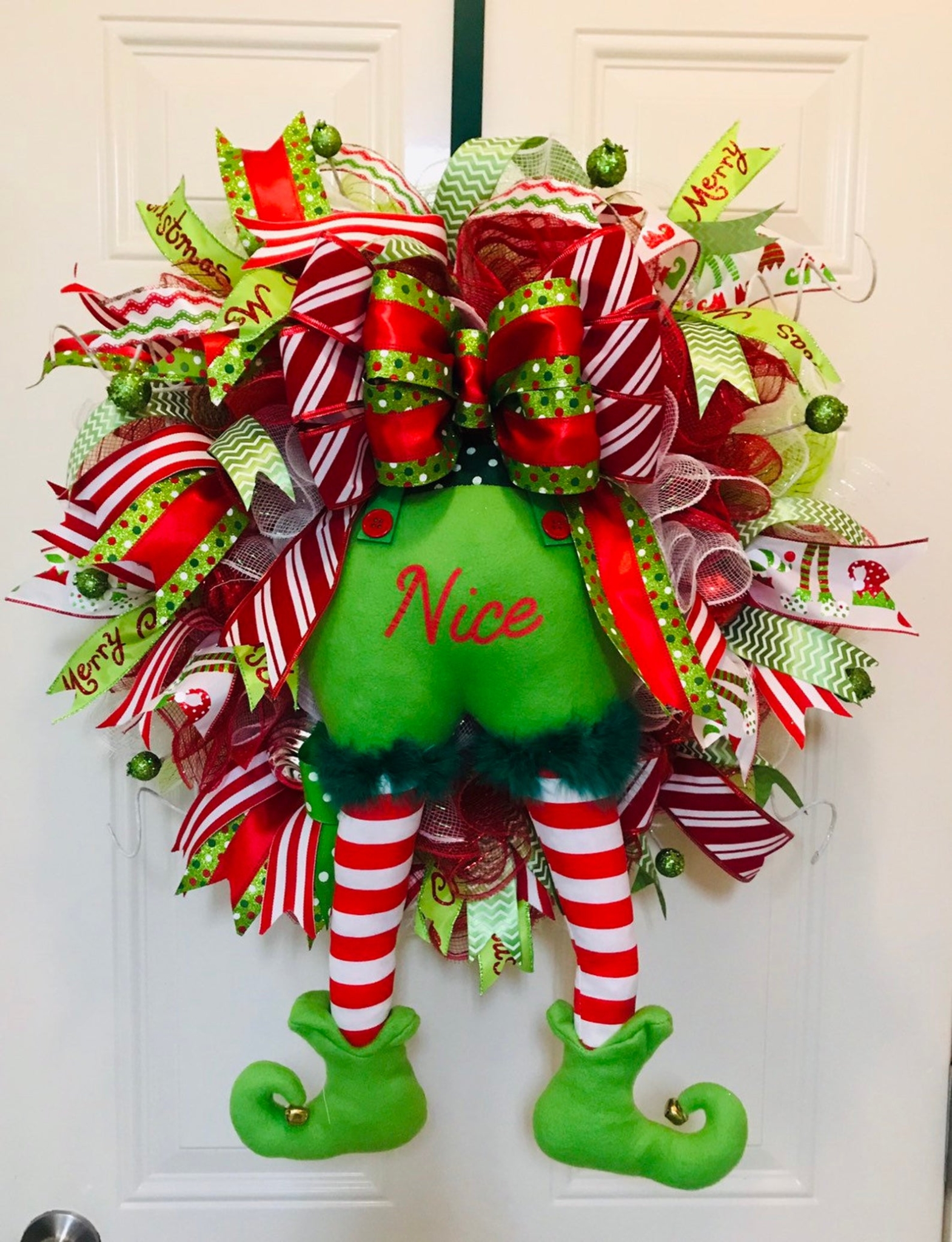 Searching for a holiday wreath that pops with color and fair? Look no further than Mermazing Design. At this local Etsy shop, find unique wreaths with bold patterns and charismatic designs. Top picks include:
Price Range: $40-$119
4. Shades of the Seasons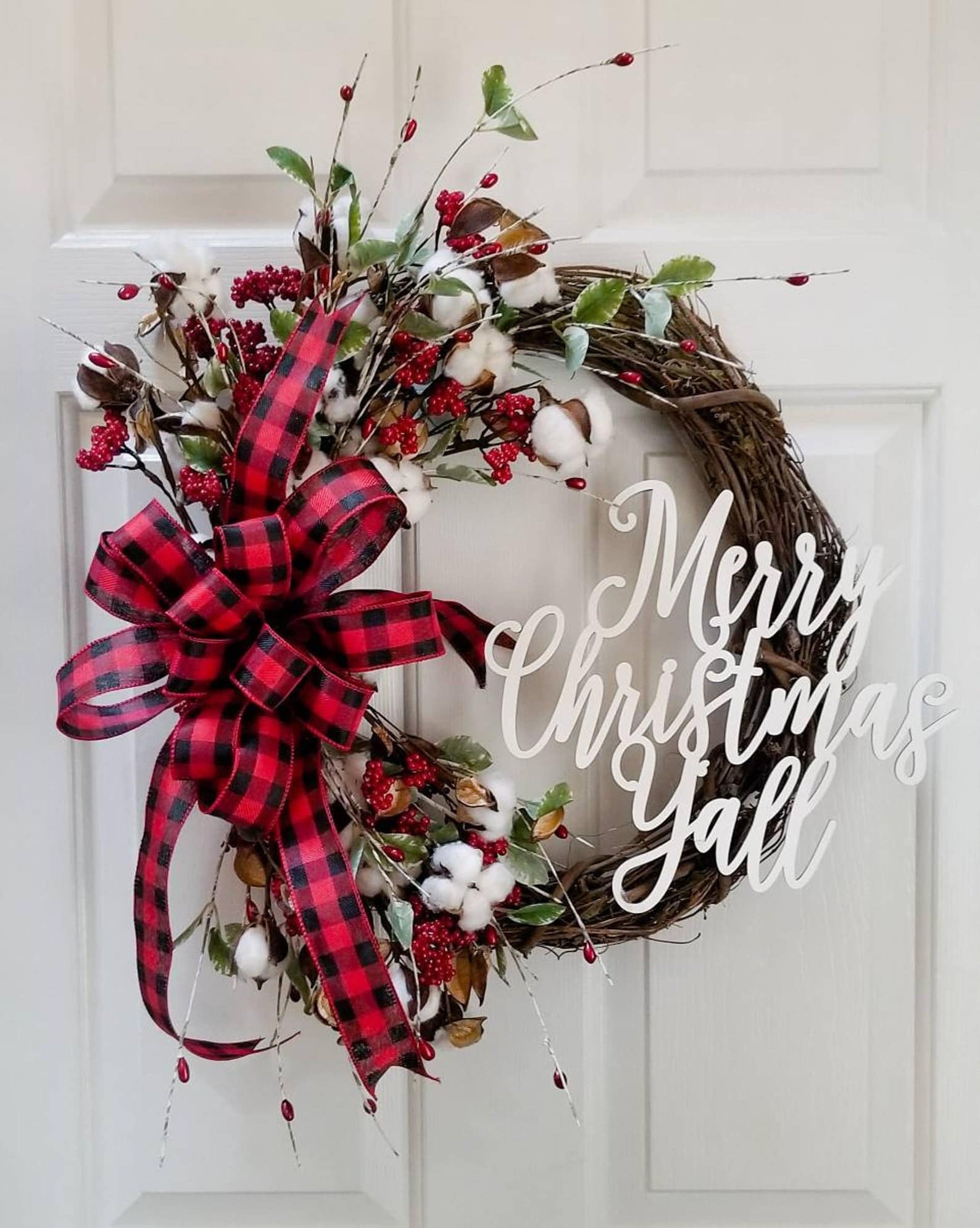 Add a touch of holiday merriment to your home this season with a wreath from Shades of the Seasons. Whether you like them big and bold or simple and classic, shop a variety of choices. Here are a few fun picks:
Bonus—free local delivery and discounts available for local sales. Message Shades Of The Seasons for more info.
Price Range: $25-$175
5. Sparrows Edge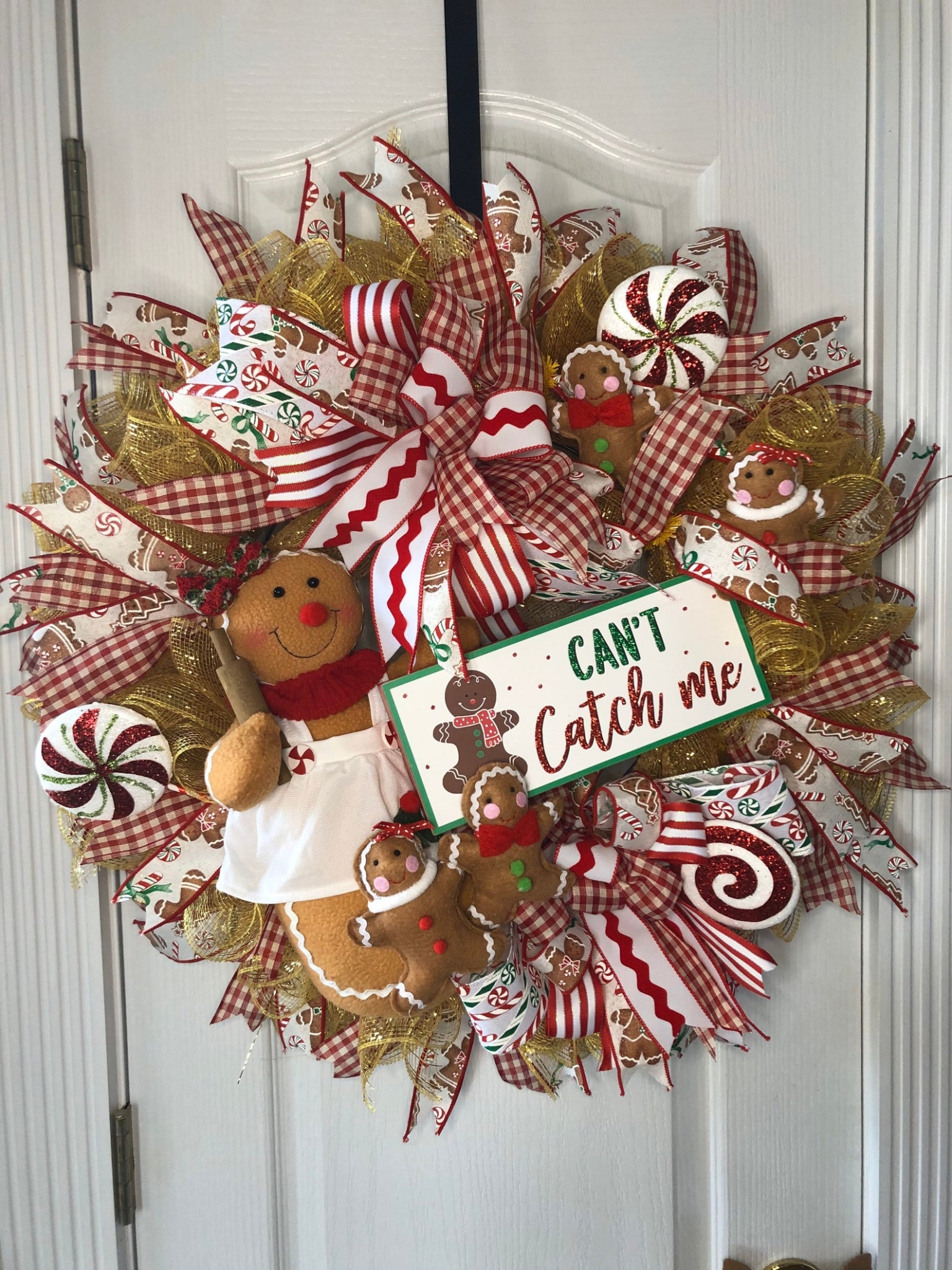 Love ribbon? Then wreaths from SparrowsEdge are for you. This shop sells lots of fun holiday wreaths that follow favorite Christmas themes like gingerbread cookies, Santa and snowmen. Here are some must-haves:
Price Range: $35-$75