Sponsored
On October 4th, 350 coal miners were temporarily and unexpectedly laid off at the Shoal Creek mine, near Adger. These miners live across parts of Jefferson, Walker and Tuscaloosa counties.
Since this is one of Alabama's largest coal mines, the timing of the closure could not have been any worse. Not only did people lose their job in the midst of a global pandemic, the Thanksgiving and Christmas holidays were fast approaching.
In response to this crisis, this month, something remarkable happened. The United Mine Workers of America (UWCA), local community groups, including United Way of Central Alabama and other companies stepped up and created a "pop-up food pantry" to help feed the families.
Unexpected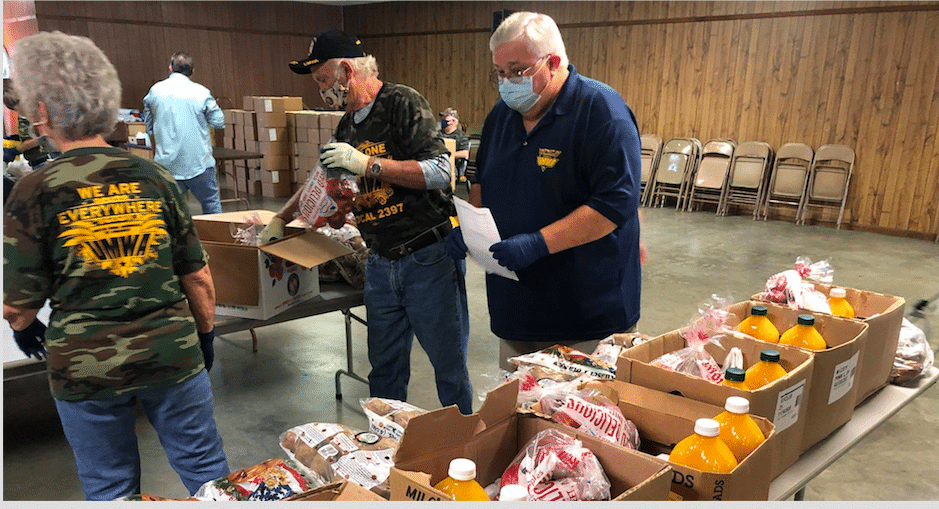 "This was definitely unexpected, and it is right around the holidays—people were unprepared," said Larry Spencer, International Vice President for the United Mine Workers of America , District 20.
Seeing an unmet need, United Way of Central Alabama and the Community Food Bank of Central Alabama joined forces with the UMWA union and local mining companies Drummond Coal and Warrior Met Coal to create a food pantry that would feed between 125-135 families for several weeks during the holidays.
"The response was phenomenal," described David Clark, Community Services Labor Liaison at United Way. "We were thrilled to be able to pull in all the partners and set into motion a project that helps a community."
Deep Roots
Deeply rooted in the community, this is not the first time United Way and the Community Food Bank of Central Alabama, a United Way partner agency, stocked a food pantry for workers who have been temporarily laid off.
A few years ago, the two groups supported workers in a similar situation at U.S. Steel in Fairfield. The groups provided grants, food and social services.
Pop-up Food Pantry
The first pop-up food pantry for the Shoal Creek miners was held at the UMWA Local 1928 on 15th Street in Hueytown before Thanksgiving.
"Our goal was to bring everything in that morning, set it up, build family-sized boxes of food and produce and distribute it throughout the day," added the United Way's Clark. "At the end of the day we served every family —130 meal boxes—the entire pantry."
Eighteen to twenty volunteers from neighboring UMW Locals packaging and distributing the meals also made the operation run smoothly.
Next up—Good Springs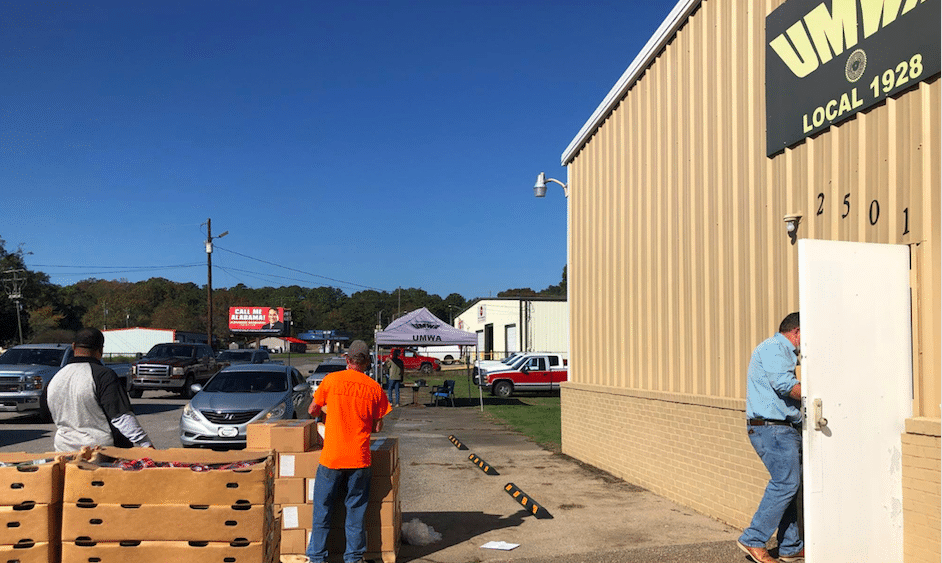 According to UMWA's Spencer, the next pop-up pantry is scheduled in December at the Local 1948 in Good Springs. That particular food distribution event is expected to provide enough food to make it through the Christmas holidays.
The temporary layoff at the Shoal Creek Mine is expected to last 3-4 more months.
The pop-up food pantry and subsequent United Way services, like 2-1-1, financial education and income tax tax filings are just a few ways United Way supports local communities in Central Alabama.
Learn more about their programs and how to support them at uwca.org.
Sponsored by: