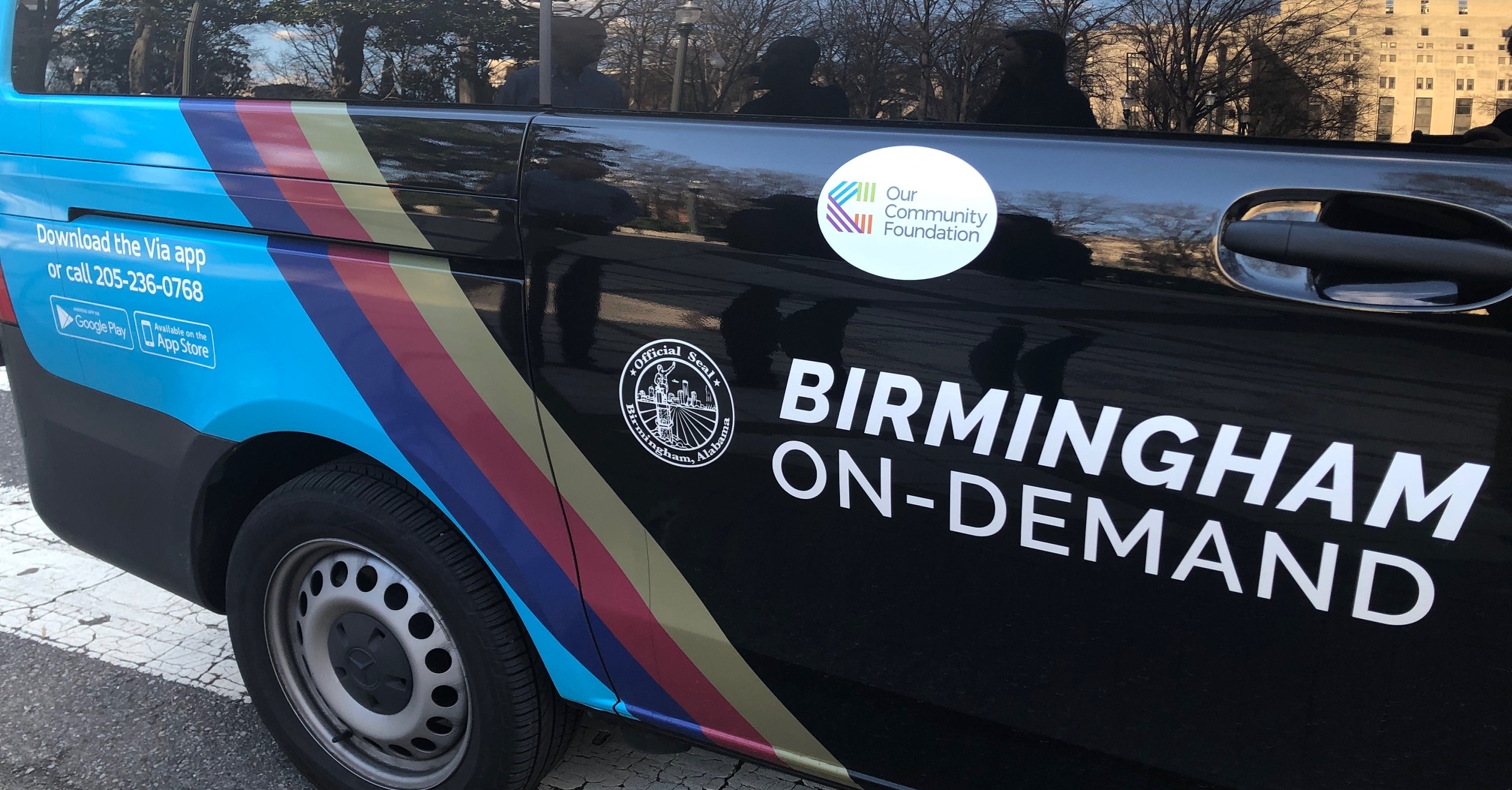 Despite a global pandemic, the  Birmingham On-Demand micro-transit project has provided more than 25,500 rides since it was launched in December 2019.
The pilot project, which was supported by the city of Birmingham and Community Foundation of Greater Birmingham and it's Catalyst Fund gives residents the option to book a shared ride for a flat rate fee of $1.50. 
In late October, the Birmingham City Council voted to fund the program for the 2021 fiscal year.
Birmingham On-Demand Numbers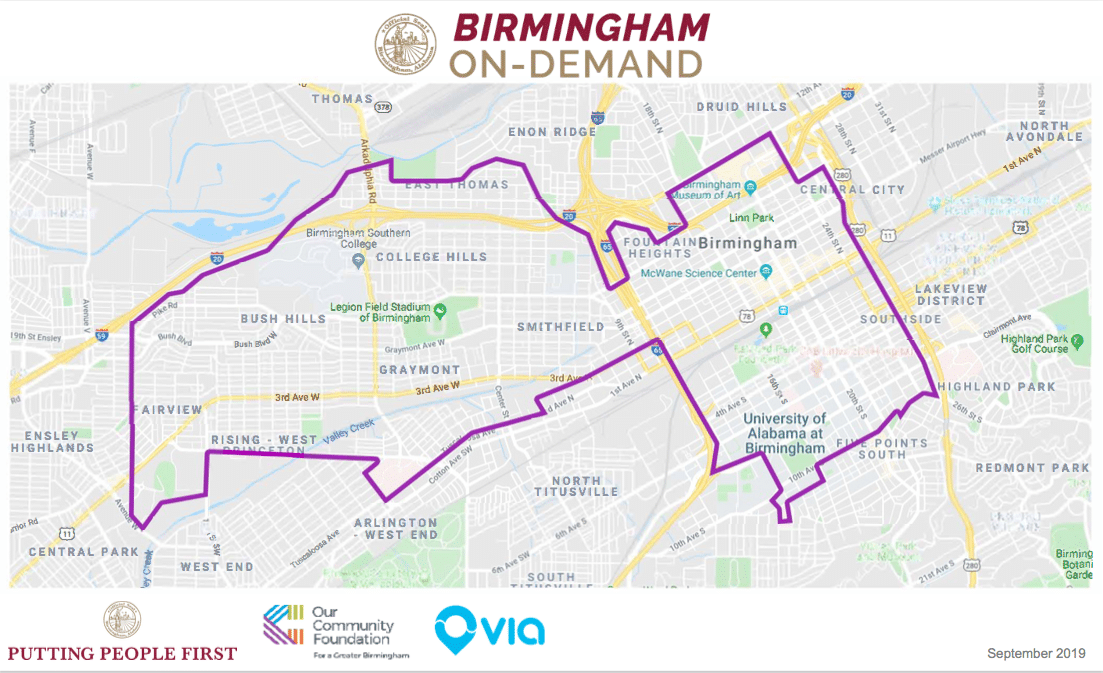 According to a recent report given to the Community Foundation of Greater Birmingham and its Catalyst Fund supporters, the pilot project has has a successful inaugural year.  Even though the program had to confront several unforeseen obstacles such as COVID-19 shutdowns and implementation of subsequent public health precautions, the project has remained popular.
Here are details from the Birmingham On-Demand powered by Via report:
Since the service launched in December 2019:
More than 25,500 rides were provided
Riders rated Birmingham On-Demand 4.86 out of 5
450 wheelchair accessible rides were provided
Commuting is the primary reason riders use Birmingham On-Demand.
Beyond getting people to work, Birmingham On-Demand enabled riders to access critical community resources. Here were the 2020 top 5 destinations:
Birmingham Intermodal Facility
Public Grocery Store in Midtown,
Marino's Market at Central Park
Five Points West Shopping
UAB Hospital Highlands
Safety Measures Implemented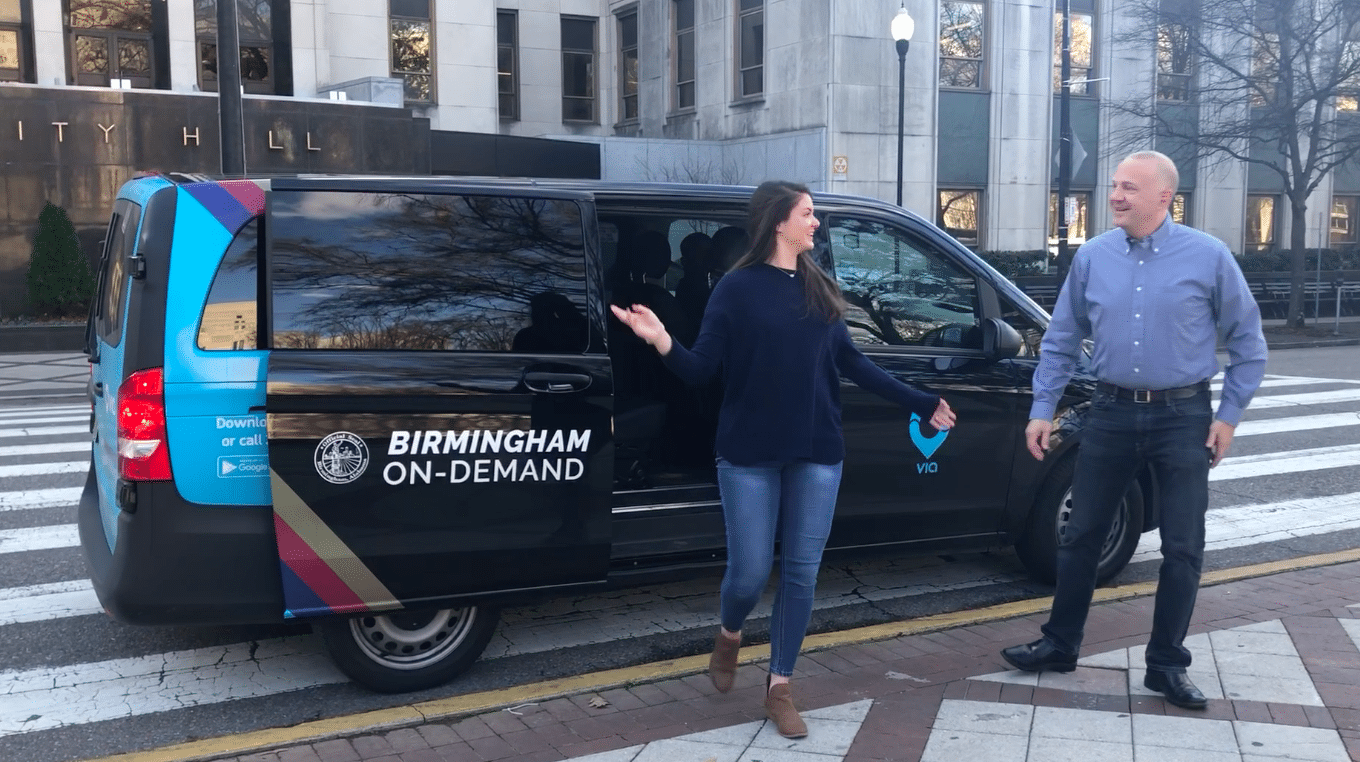 Birmingham On-Demand's numbers are all the more impressive considering they had to be nimble – quickly implementing measures to keep riders and drivers safe when the pandemic hit in March. These measures included:
Capacity restrictions
Personal Protection Equipment (PPE) Distribution Policies – All drivers receive PPE and masks are required for riders and drivers
Installed partitions and enhanced cleaning schedule
Team Effort
The Birmingham On Demand pilot program has been a team effort from the beginning. Thanks to the support of the city, the Community Foundation and its Catalyst Fund, we expect year two, to be even more transformational. 
Have you taken a ride on Birmingham On-Demand? Tell us your experience. Send us an email at hello@bhamnow.com