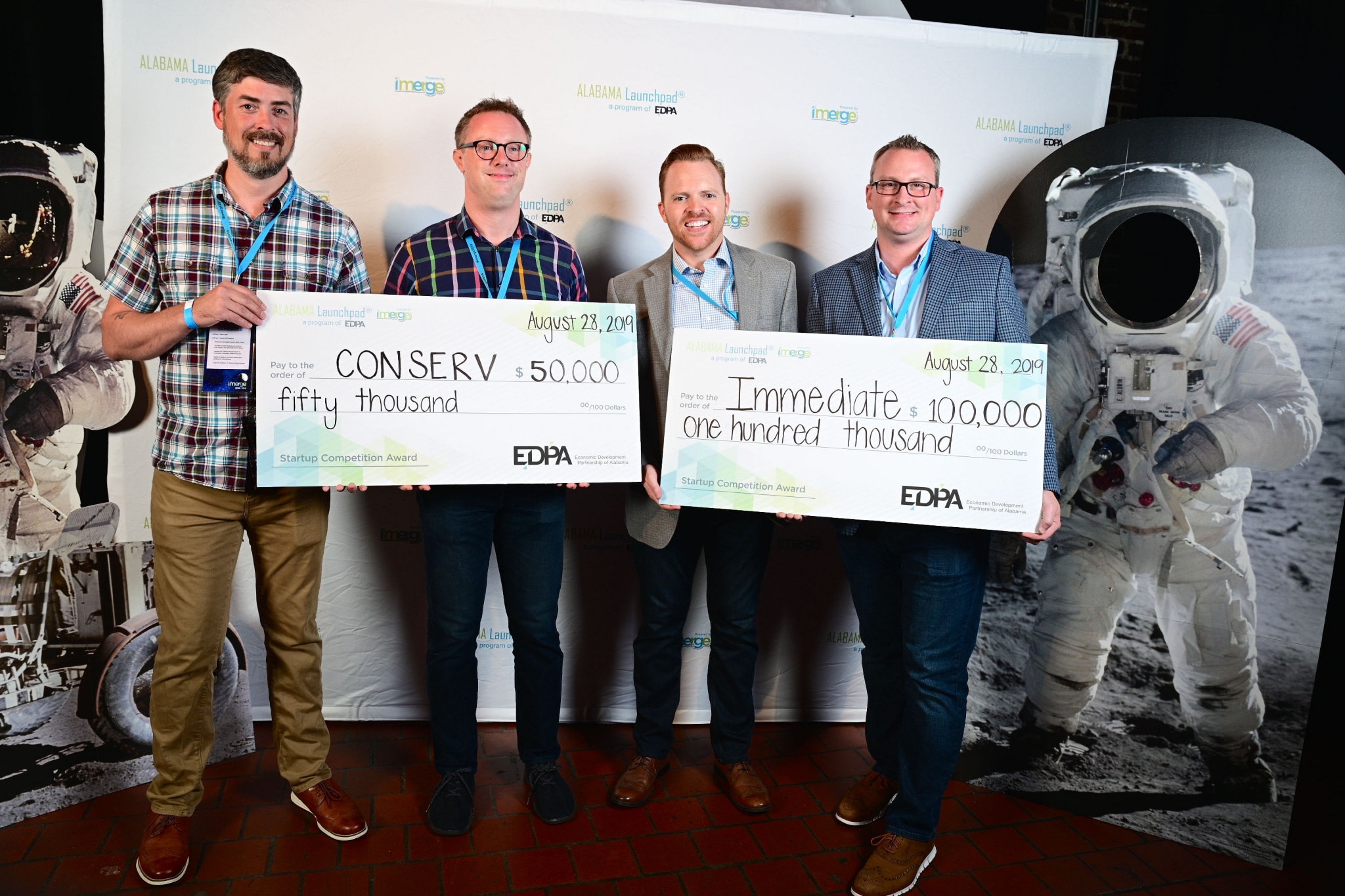 Today, November 18th, Birmingham-based startups Immediate and Simpeo announced a new partnership to better serve their clients. Here's how it works, and why it matters for Birmingham.
Meet the Players
Immediate
Based out of Innovation Depot in downtown Birmingham, and a winner at Alabama Launchpad's imerge2019 event, Immediate is dedicated to easing money troubles by allowing employees on-demand access to their earned wages. How does it work? Immediate partners with employers to allow employees access to earned wages, whenever needed.
With their app ImmediatePay, Immediate allows users to seamlessly track their payroll and put their earnings directly into a debit card or bank account.
Simpeo
Simpeo aims to level the playing field when it comes to running any sized business. As a technology-driven Professional Employer Organization (PEO), Simpeo helps business owners reduce time spent on important administrative tasks, like payroll, HR and governmental paperwork.
Essentially, Simpeo takes on those tasks so small business owners can spend more time growing their company and retaining talent.
Announcing a New Partnership
"We're thrilled to add Immediate's financial wellness solution to the value proposition we offer clients, so they can provide their employees with the opportunity to access dollars they've earned on-demand, thereby avoiding predatory lending and freeing them from debt cycles."

Blake Patterson, Simpeo, CEO
Today, Immediate and Simpeo announced their new partnership, which will enable Simpeo's payroll, compliance, and benefits clients to access Immediate's suite of financial wellness tools, including earned wage access. Since Simpeo is one of almost 30 payroll and time tracking companies that Immediate is able to seamlessly integrate with, Simpeo will become their Birmingham-area partner.
"Whether a business employs three people, three hundred, or three thousand, we want to give them the opportunity to offer their employees financial wellness tools that will significantly improve their well-being and job satisfaction, while empowering them to be 100% present and undistracted on the job. We're very much looking forward to having Simpeo as our preferred Birmingham-area PEO partner, and work with their growing portfolio of clients."

Matt Pierce, Immediate founder and CEO
Excited to see two Birmingham-based startups join forces? Tag us @bhamnow to share your thoughts!