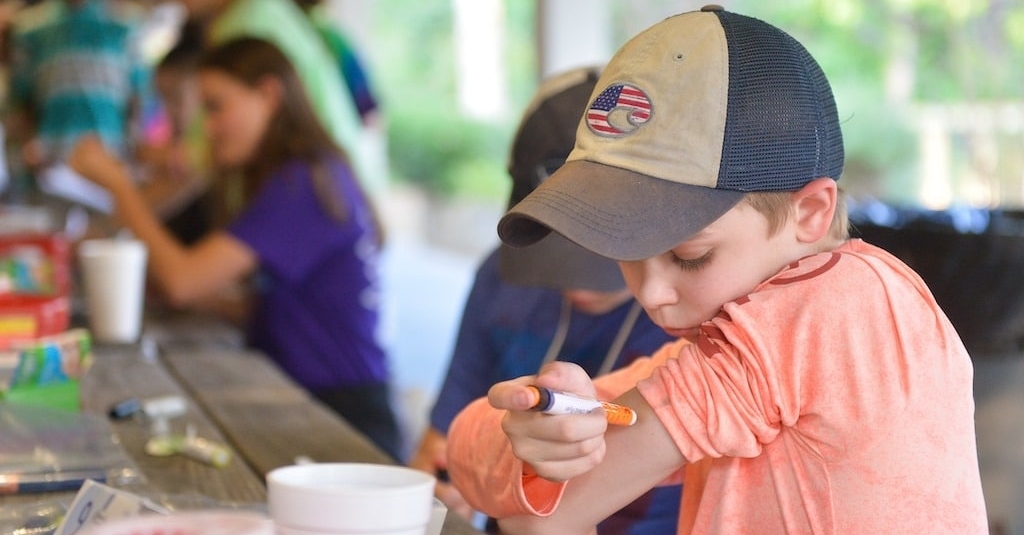 November is Diabetes Awareness Month. From Type 1 to Type 2, check out these local organizations making a difference, learn cool ways to spread awareness and much more.
World Diabetes Day
Though November marks Diabetes Awareness Month, don't forget to mark your calendar for November 14—World Diabetes Day.
While nations choose different weeks and months to celebrate diabetes awareness, everyone joins together in observance on this designated day each year.
Why November 14? It marks the birthday of Frederick Banting who, along with Charles Best, first conceived the idea which led to the discovery of insulin in 1921.
Do you know the 3 types of diabetes?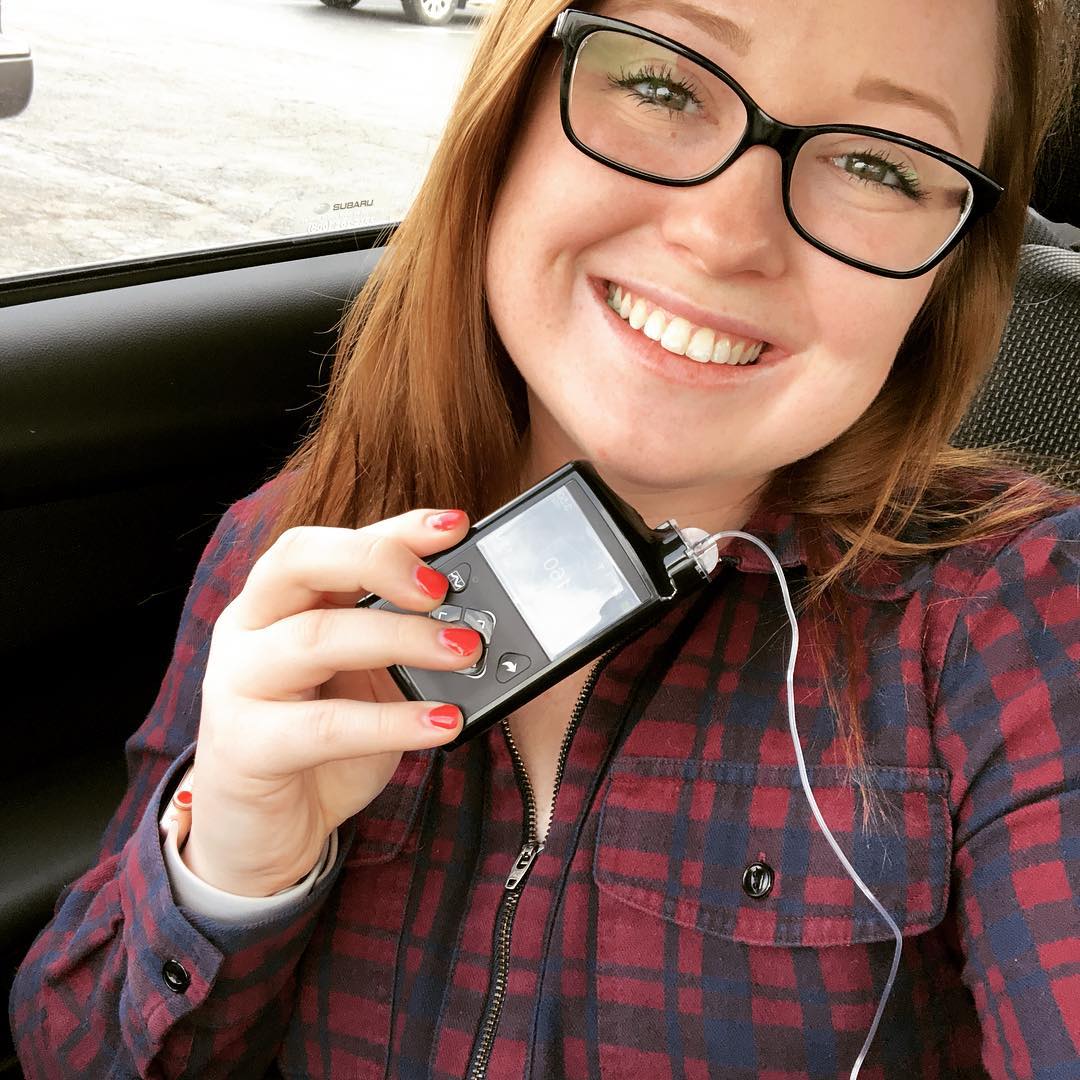 Confused about all the different types of diabetes? Trust me, as a type 1, you definitely don't want to confuse me with a type 2. So, let's set the record straight.
There are three main types of diabetes:
Type 1: Type 1 diabetes is an autoimmune condition. It happens when the body attacks the pancreas with antibodies causing it to become damaged and no longer make insulin. It can develop at any age, but frequently affects children and adolescents.
Type 2: With 90% of diabetics having Type 2, it's the most common form of diabetes. Those with type 2 diabetes usually create some insulin, but their body doesn't use it like it should.
Gestational: This form of diabetes is caused by insulin resistance while pregnant. It typically goes away after pregnancy.
Diabetes—Then vs Now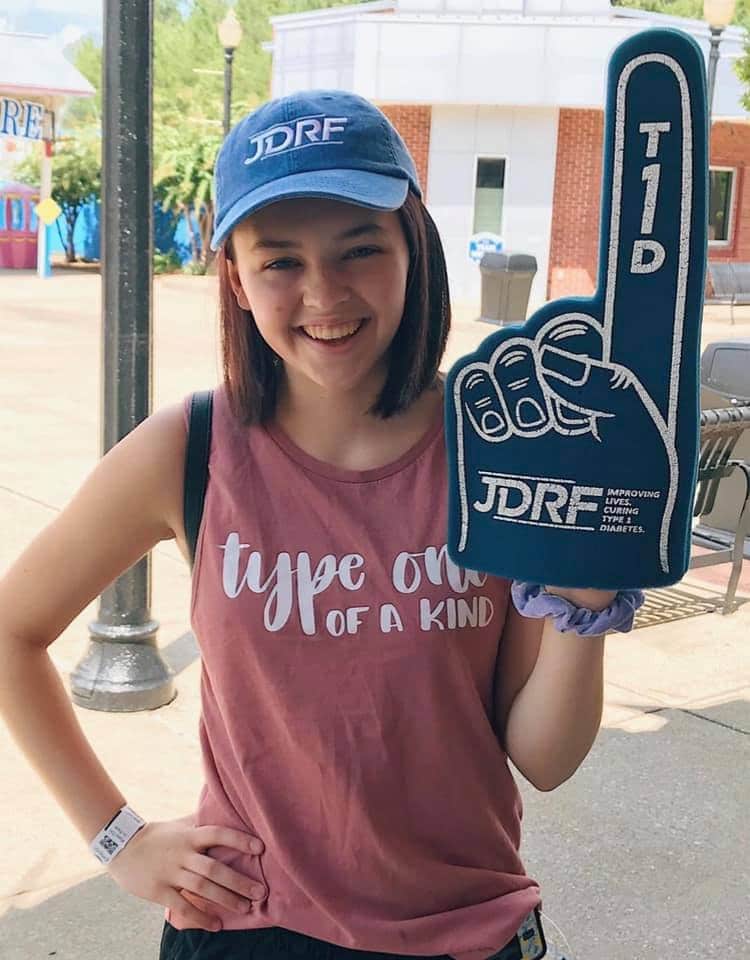 Did you know that diabetes was first mentioned over 3,000 years ago? Ancient Egyptians mentioned a condition that describes many of the common symptoms associated with type 1 diabetes—thirst, urination and weight loss.
Over the centuries, there have been incredible discoveries made in the effort to treat diabetes. Just in my 25 years of being type 1 diabetic, I have seem some amazing advancements in treating diabetes.
Here is a quick rundown of some cool and important events that have taken place over the years in an effort to treat and cure diabetes.
1774: Johann Peter Frank was credited with distinguishing diabetes mellitus + diabetes insidious.
1889: Joseph von Mering and Oskar Minkowski were credited with the formal discovery of a role for the pancreas in causing diabetes.
1921: Frederick Banting and Charles Best conceived of the idea which led to the discovery of insulin.
1949: The standardized insulin syringe was approved.
1955: Oral diabetes medication became available.
1959: Distinct types of diabetes were identified.
1966: The first successful pancreas transplant was performed.
1970: The first glucose meter was used in clinics.
1976: Wearable infusion pumps were developed.
1982: Human insulin produced by bacteria was approved.
2000: Long-acting insulin was introduced.
Today, there are many different treatment plans for diabetes. Most common plans include insulin injections, insulin pumps therapy and oral medication. Now insulin pumps can even pair with apps on your phone to help better control diabetes.
Check out the photos below to compare the very first insulin pump to one that is currently used today.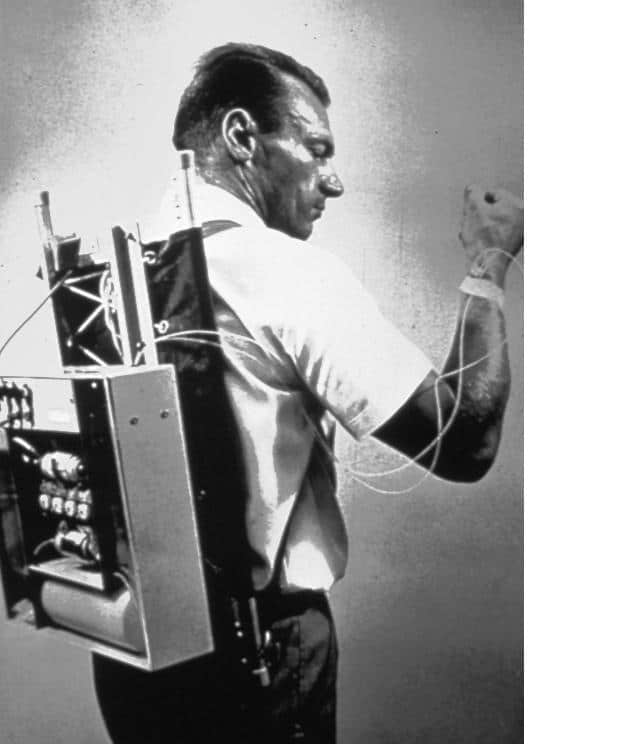 Want to discover more ways diabetes treatments have advanced over the years? Check out this timeline by the American Diabetes Association.
There's no such thing as a diabetic diet
Instead, there are healthy eating plans that work best for you and your diabetes. And let's be real, diabetes can definitely take the fun out of eating at times. No matter how hard we try to give the right amount of insulin, or if we take our medication like we should, sometimes things we eat can affect our blood sugar in ways we can't always predict.
For me and for other diabetics I know, eating a lower-carb diet is often the way to go. But, it's important to check with your own healthcare provider to know which type of plan is best for you.
If you choose to follow a lower-carb diet, here are two local spots to check out:
1. The Joyful Food Co.
100% Paleo, The Joyful Food Co. offers pre-made Whole30 meals and Paelo/Gluten-free baked goods. Pre-order via their website or drop in and grab a meal.
Address: 759 Shades Mountain Plaza, Hoover, AL 35226
Contact: 205.538.7967
2. Bell Peppers
Featuring low-carb meals that taste like high-carb, Bell Peppers offers everything from pizza and waffles to biscuits and brownies—all with only about four carbs.
Address: 144 River Square Plaza, Hueytown, AL 35023
Contact: 205.436.8500
Help Spread Diabetes Awareness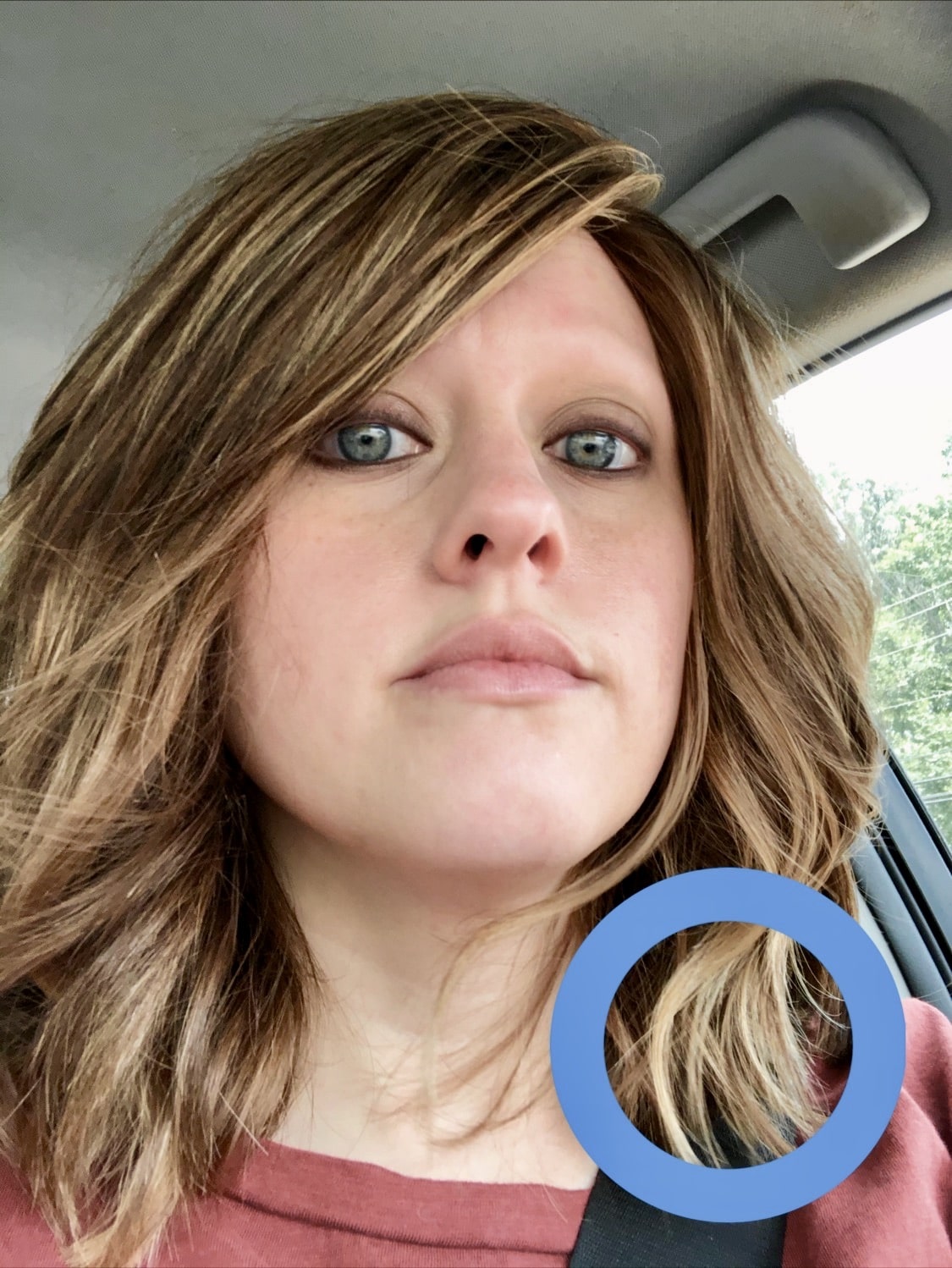 During the month of November, there are many ways to spread diabetes awareness. Here are some of them:
1. Add a blue circle to your social media profile pic
The Blue Circle is the universal symbol for diabetes, signifying the unity of the global diabetes community in response to the rising number of people affected by the disease. Show off the Blue Circle by downloading the Blue Circle selfie app. It's free and available for iOS and Android.
Just take a selfie, position the blue circle around your face or anywhere on the photo and share it on social media with hashtag #WDD.
You can also help spread awareness by decorating your profile pic on social media. There are a variety of diabetes awareness templates to choose from on Facebook and Instagram.
2. Share your experience on social media
Consider using these hashtags:
American Diabetes Association (ADA): #WeStandGreaterThan, #ADM2020
Beyond Type 1: #TheDropSpotted
JDRF: #JDRFPowerofUs
World Diabetes Day: #WDD
3. Follow Project Blue November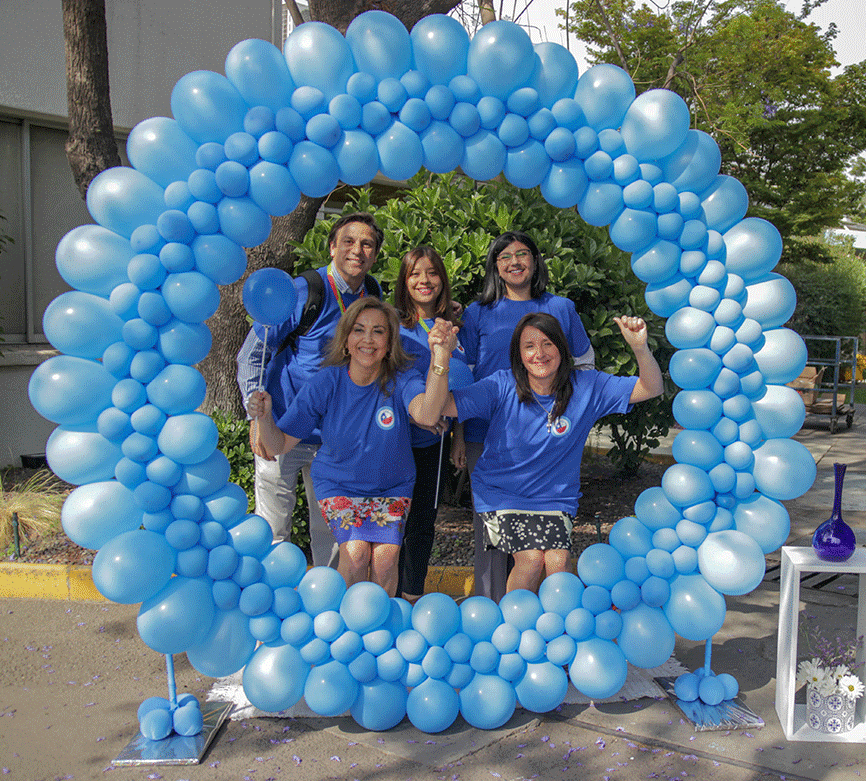 Project Blue November is a cohesive social media campaign that aims to raise awareness for type 1 diabetes by bringing together ideas from a variety of people and organizations.
Some of their initiatives include:
Blue Fridays. Every Friday during the month of November—and on November 14—wear blue, the honorary color of diabetes awareness. You can also upload a photo of you or a loved one wearing blue.
Hands of Hope. On November 14, write the word Hope on your hands and share it on Instagram and Facebook.
A blue circle on a profile picture…wearing the color blue…writing Hope on your hand…it may not seem like much. But sometimes just a small action can bring on worlds of good. Taking the time to do one small action toward raising awareness is an important reminder of the millions of people across the world dealing with diabetes.
For more ways to get involved during the month of November, here are some ideas from the World Diabetes Day website.
Local Nonprofits making a diabetes difference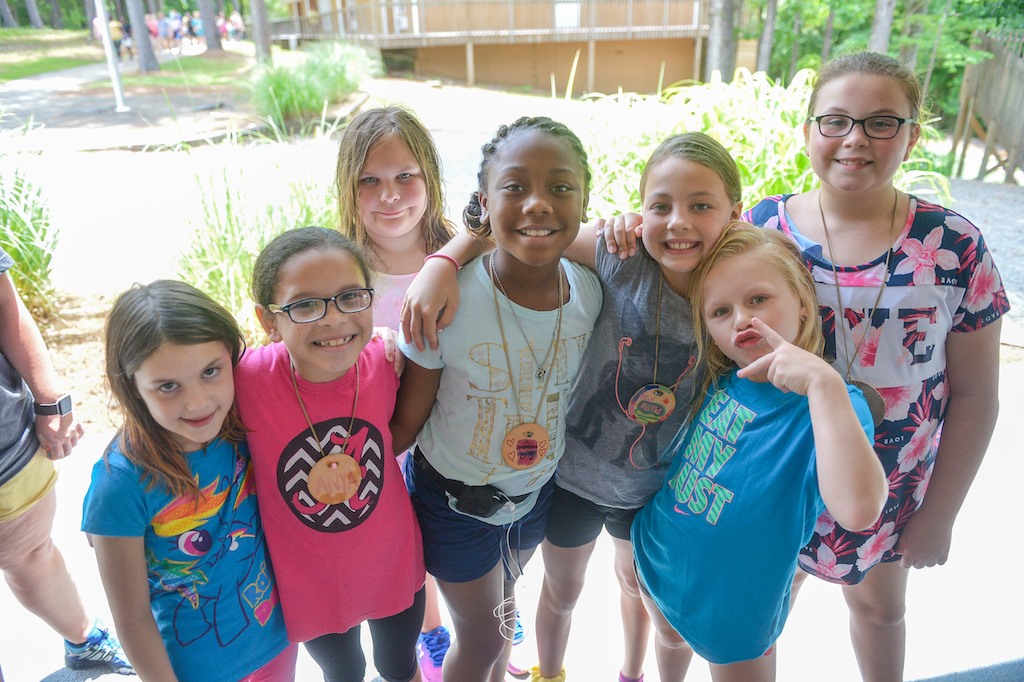 Camp Seale Harris/Southeastern Diabetes Education Services
Camp Seale Harris/Southeastern Diabetes Education Services (SDES) is a 501(c)(3) nonprofit organization that strives to educate, encourage and empower children with diabetes and their families to live well.
The organization offers many programs including:
Overnight camps
Family camps
Day camps
Camp community programs
I can personally vouch for CSH. I attended as a camper for seven years—ages 8-14. I didn't fully realize it at the time, but it was a truly life-changing experience.
A summer camp with all of the amazing activities of your typical camp, but where every camper is diabetic—how could it not be totally amazing? And today, I still have an amazing support system from fellow T1Ds I became friends with so long ago at camp.
It's never too soon to think about sending your kids to summer camp. For the ultimate summer camp for diabetics, check out Camp Seale Harris.
Address: 500 Chase Park S, Ste 104, Hoover, AL 35244
Contact: 205.402.0415
JDRF Alabama Chapter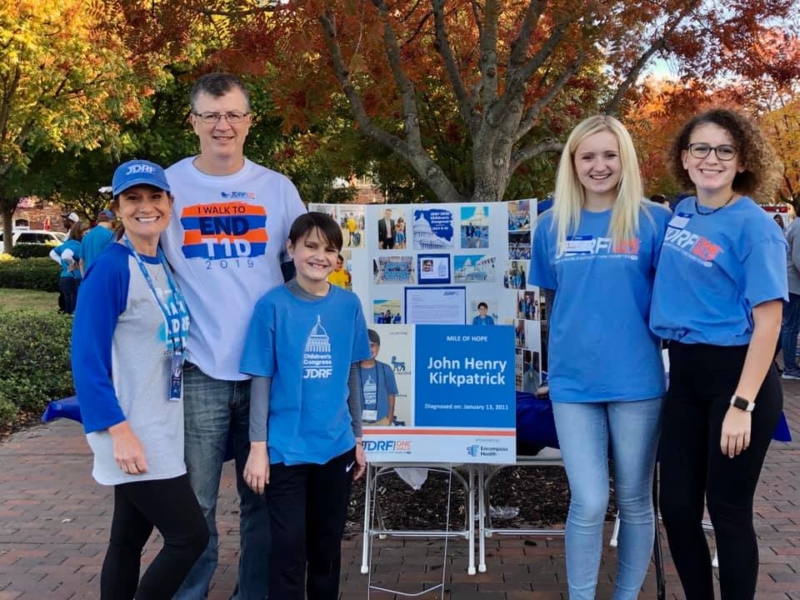 JDRF is a leading global organization funding type 1 diabetes (T1D) research. Founded in 1970, the JDRF works toward their vision of "A world without type 1 diabetes". They do this by funding research, advocating for government support of research and new therapies, ensuring new therapies come to market and connecting and engaging the T1D community.
Address: 14 Office Park Circle, Ste 115, Birmingham, AL 35223
Contact: 205.871.0333
Resources
Helpful resources are just a click away. Find everything from insurance and school help to diabetes educators and more.
Social Media Groups to Join
Nothing beats being part of a Facebook group that provides a sense of community. Here are two diabetes-inspired groups to consider joining:
Bolusers of Birmingham – Type 1 Diabetes: Community of individuals and families affected by type 1 diabetes in the greater Birmingham area providing outreach, support, networking + education.
T1DREAMTEAM Rise UP!: Type 1 diabetics using Beachbody fitness and nutrition programs to be their best + healthiest selves.
Do you know of more Birmingham resources for those with diabetes? Be sure to let us know on Facebook, Instagram and Twitter.