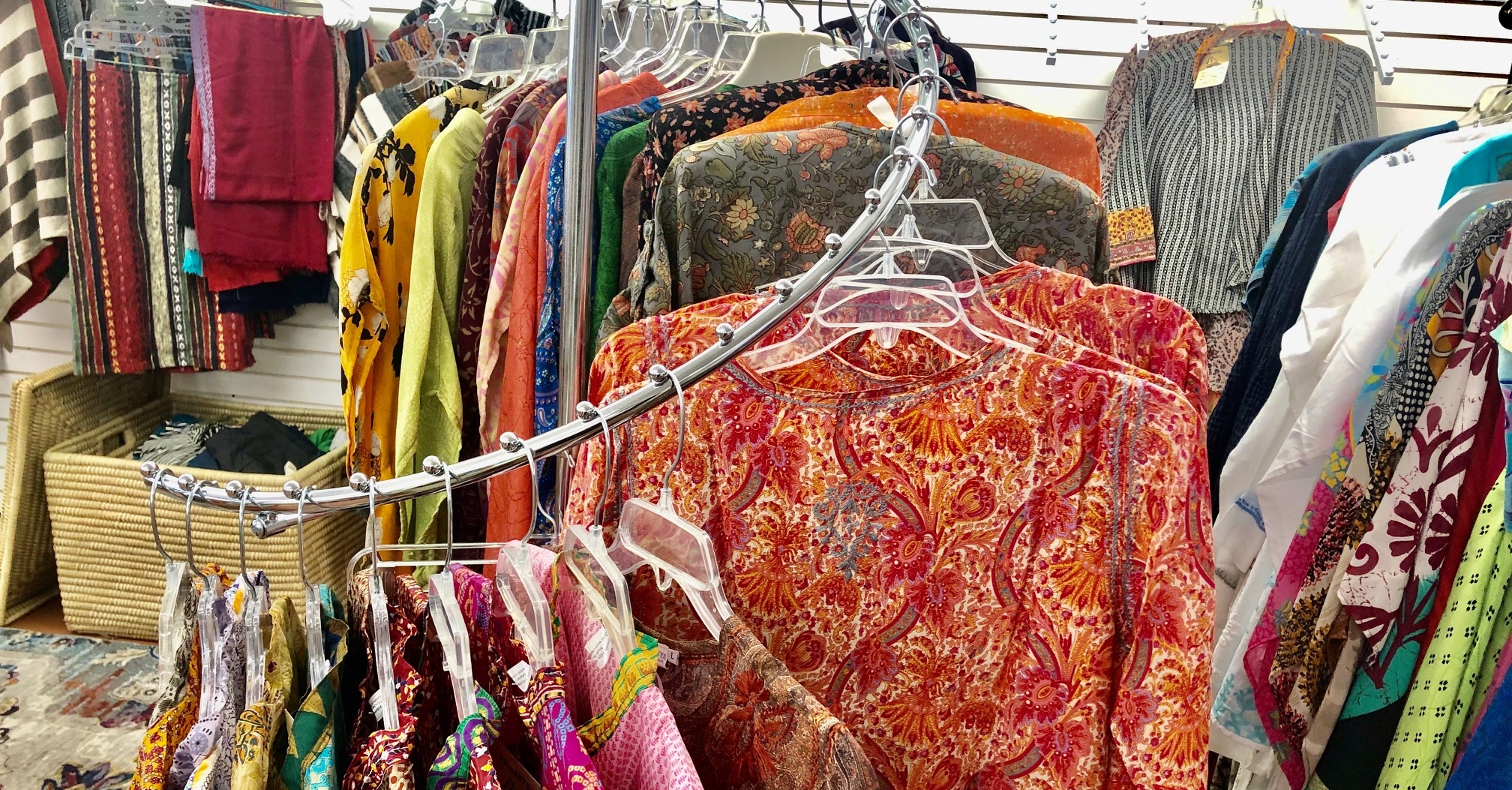 Sojourns Fair Trade, Birmingham's oldest fair trade store has re-opened in Crestwood.
Bham Now was present on the store's first day to check out its new home at 5520 Crestwood Boulevard.
Great Neighbors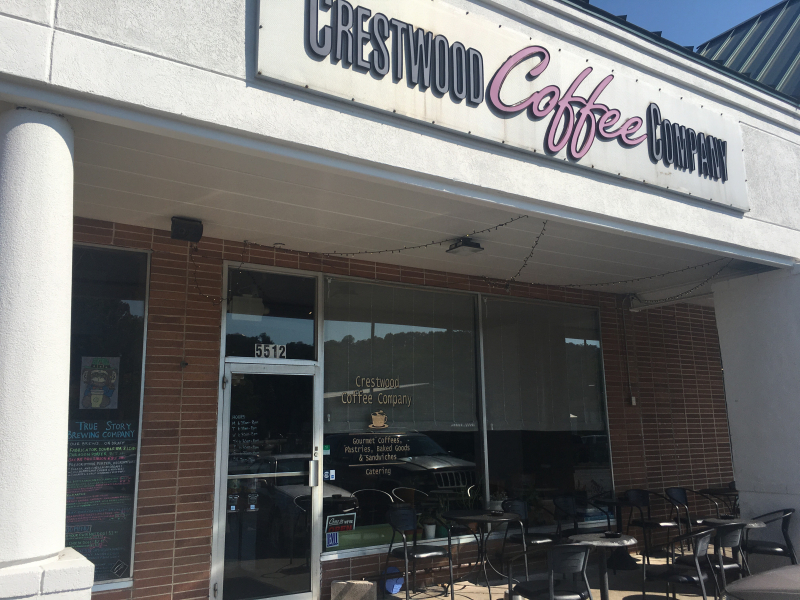 One thing you have to say, Sojourns knows how to choose great neighbors. At its downtown site, they were near Jim Reed Books and Goodyear Shoe Hospital. Now they are surrounded by hyper-local stores including Thank You Books, Crestwood Coffee and Crestwood Tavern.
"I love that it is all small businesses not chains," added Kendrick.  As much as I wanted to stay downtown I knew parking was important to customers. This is a good fit for us."
New Inventory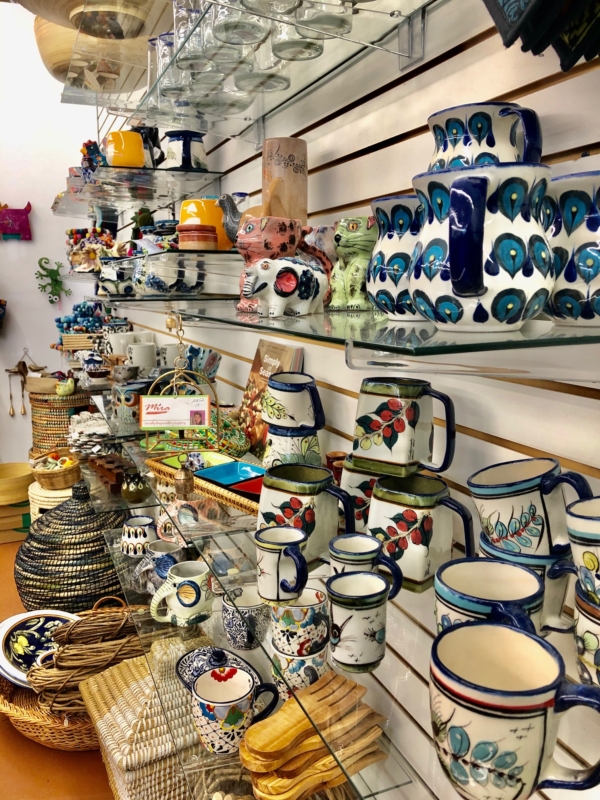 Despite a few boxes of merchandise still needing to be unpacked from the move and new inventory coming in as a Sojourns regular, the first thing I notice at the new store is the wide open floor plan. Sojourns definitely is taking it up a notch.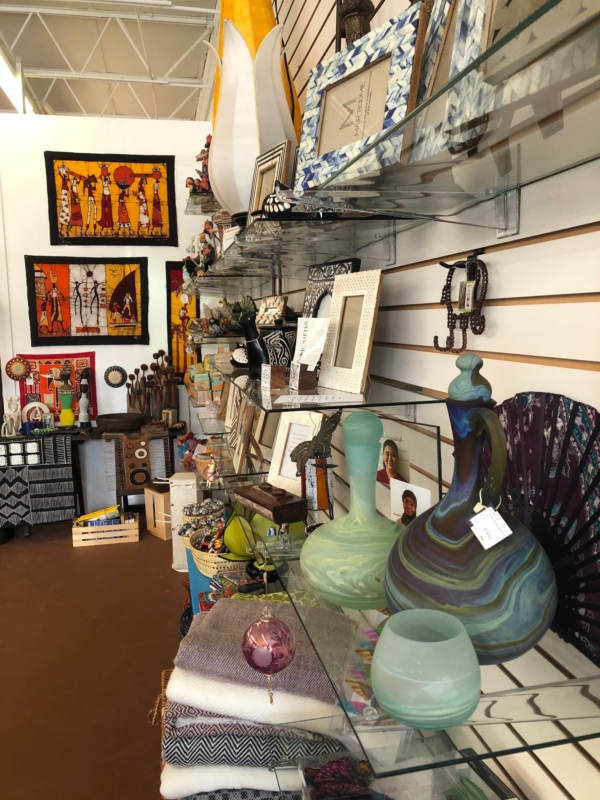 The store is filled with:
Home Decor
Kitchen items
Journals
Jewelry
Pet stuff
Kid stuff (stuffed animals)
Line of clothing: Panchos, scarfs, sweaters, capes, winter wear, comfortable clothes
"We have a little bit of everything from everywhere," Kendrick told us.
Why Fair Trade Matters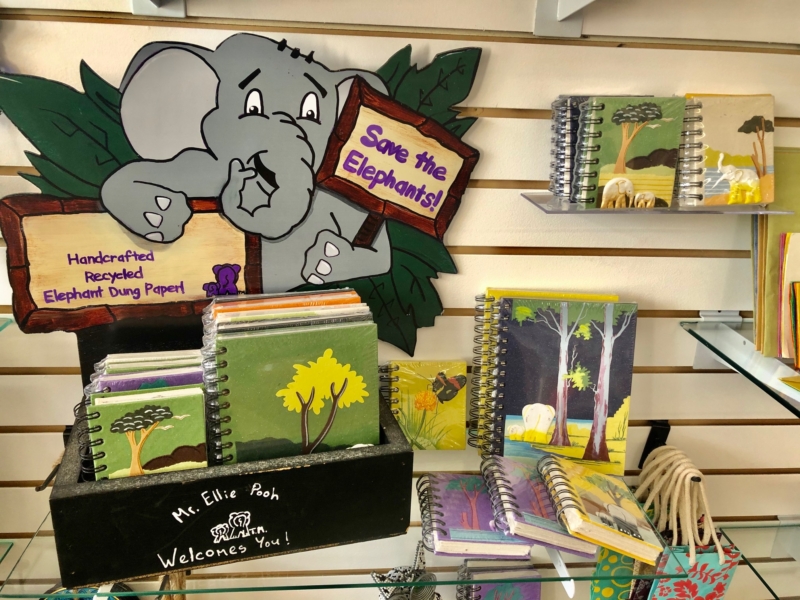 She also explained why fair trade makes a difference in peoples live around the world.
"The idea behind fair trade is no sweat shop labor, no child labor, no forced labor. There is no reason we can't buy ethically with our purchases. We work with over 400 cooperatives in 60 countries. Sixty percent of our artists are women and a third of the women that we work with have been protected from sex traficking. It is purchasing with a purpose – making an impact. Putting your dollars where your values are."
The Details
Location: Crestwood Village – 5520 Crestwood Boulevard.
Hours – Monday-Friday 10:30am to 6:00pm and Saturday-Sunday – 1:00pm to 4:00pm
What do you think of Sojourns' big move? Tell us in the comment section on social media or email comments to us at hello@bhamnow.com