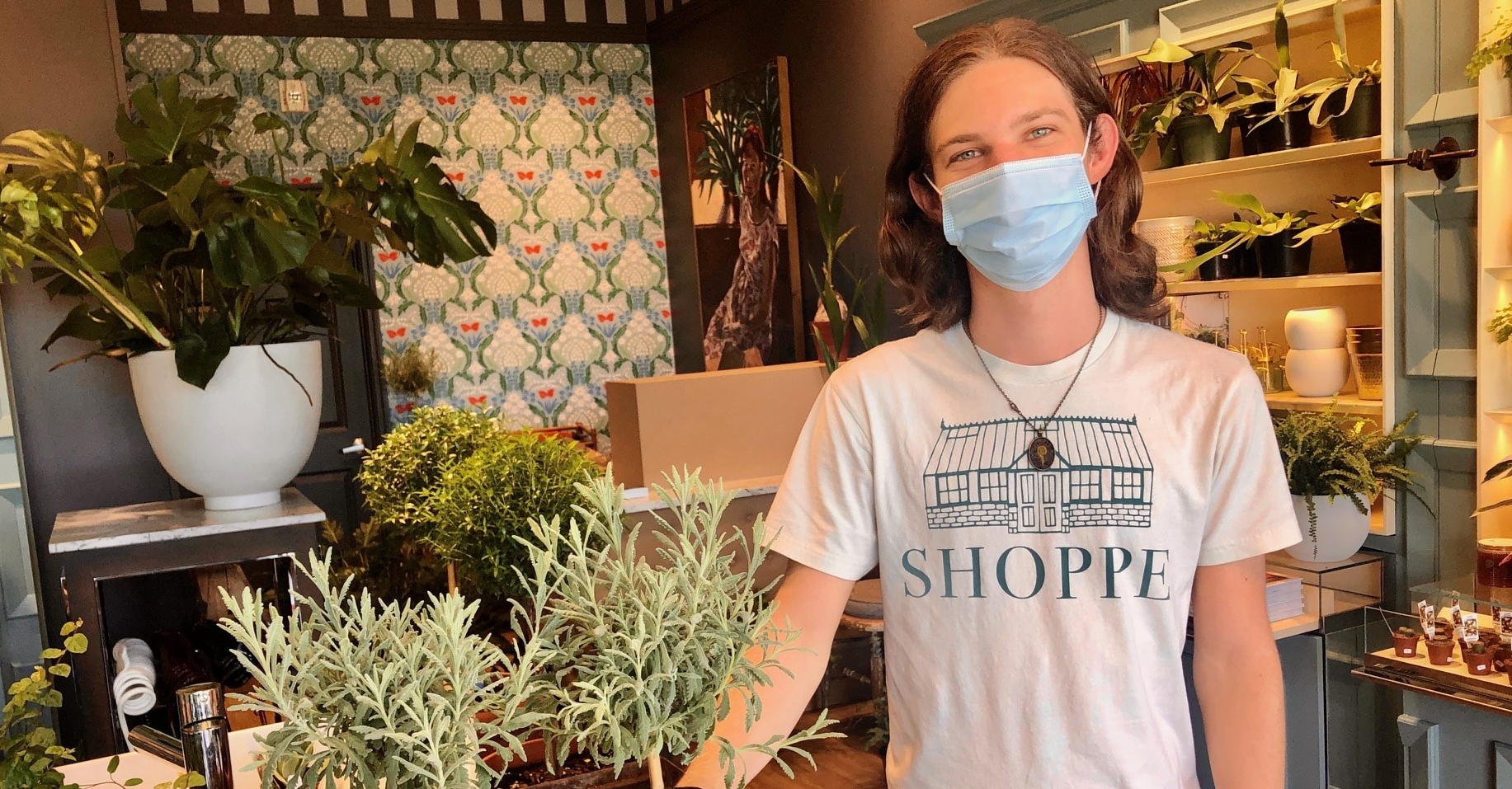 Houseplant lovers rejoice! Forest Park's Shoppe has opened a pop-up retail store at the Summit.
Located in the old Art of Shaving retail space next to Belks (it's on the left next to J. McLaughlin), the new store looks like a "mini-Shoppe" with a houseplant focus.
What should you expect?
Essentially smaller sized houseplants, pots, companion items and of course a beautifully designed store.
"We'll still do what we do at Shoppe in Forest Park.  If you like a plant and want us to pot it up for you we will. We've got the moss that everyone is in love with. There are some home products as well like candles and matches, and soaps. ~ Terry Phillips, manager of the Shoppe pop-up store at the Summit.
A Little Bit of Forest Park at the Summit
For folks who live along the 280 corridor you are in for a treat. Shoppe is known not only for its plants but also wonderful customer service.
Take a look inside of the pop-up at the Summit.
Hours
Shoppe is now open at the Summit Here are the hours:
Monday through Saturday – 10:00am to 6:00pm
Sunday – 1:00pm to 4:00pm
Visit the Forest Park Store Too
And for all our Over the Mountain friends, after you get a taste of the Shoppe pop-up at the Summit, make the journey to Forest Park and check out the "mothership" store and the recently opened General (formerly Silvertron).  You won't regret it.