Sponsored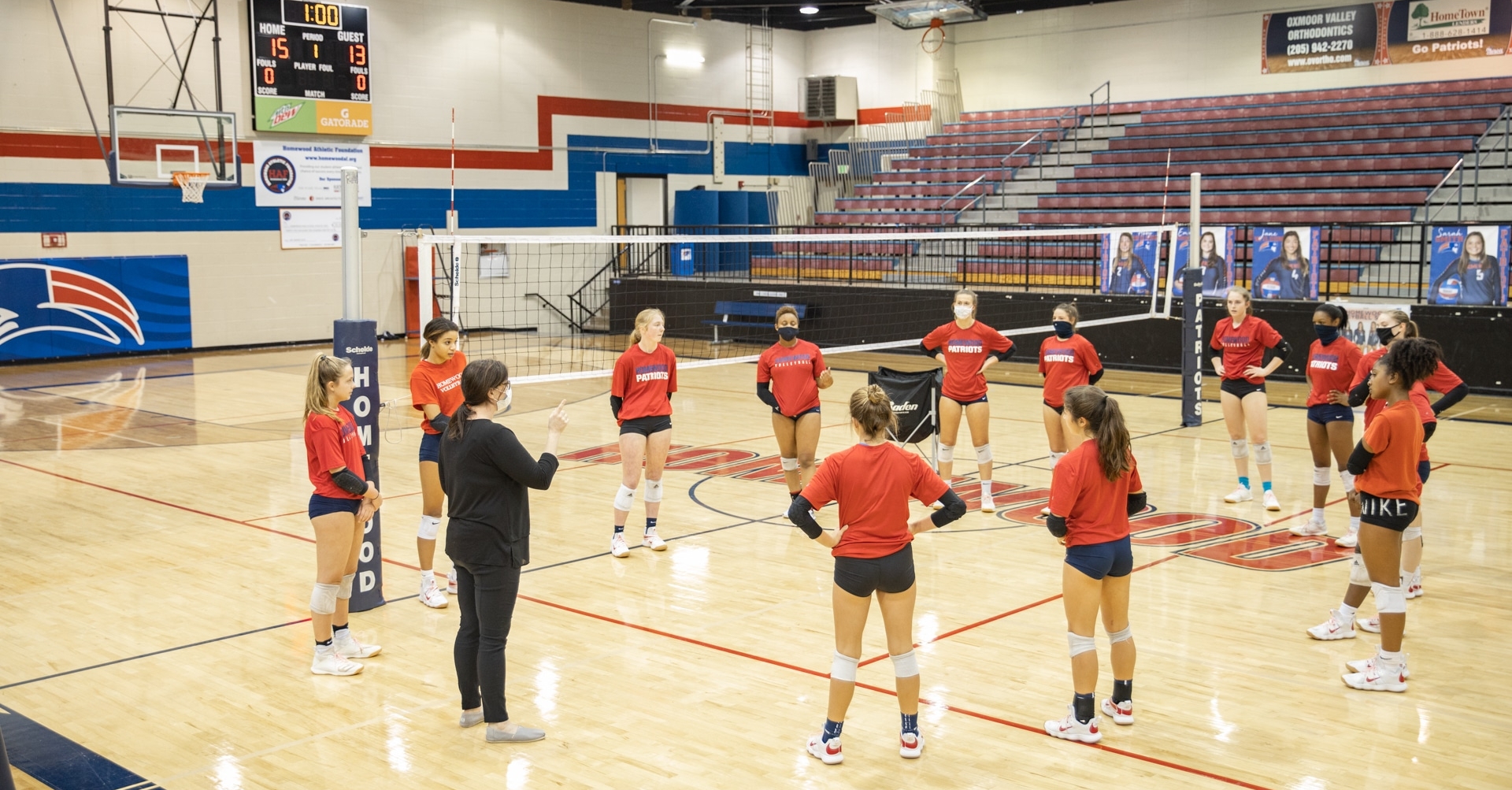 Two teams. One journey. Discover the impact girls' volleyball has on local teens in Alabama. Buy your tickets now for the AHSAA Volleyball Championships October 27-29 at the Birmingham Crossplex.
You probably can't find two schools more different than Homewood High School and Addison High School in Winston County.
Homewood is a bustling cosmopolitan community filled with restaurants, retail shops, hotels and churches—all under the shadow of Vulcan.
Addison, on the other hand, is a one-stoplight town with one grocery store nestled between two of Alabama's most beloved nature and recreational areas—the Bankhead National Forest and Smith Lake.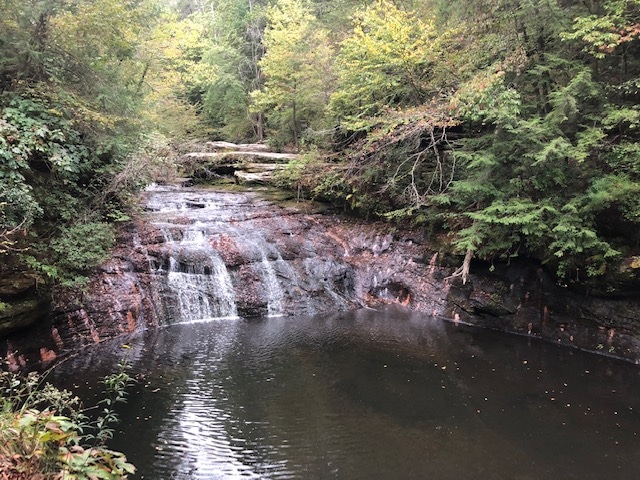 Homewood has 40-45 girls that play volleyball from middle school to varsity, while Addison is a small 2A high school with 40-45 graduating students per year.
While there are clear differences, both schools share a strong love of girls' volleyball.
We met with two head coaches from Homewood High School and Addison High School to discover why they are passionate about volleyball and the difference it can make in a young girls' life.
Homewood Life Lessons
We'll start with Coach Andie Freedman—first-year head coach for the Lady Patriots at Homewood High School.
Coach Freedman is no stranger to Homewood volleyball. She attended Homewood schools from kindergarten to 10th grade, and in 2001, played for Homewood High School in the finals of the AHSAA state volleyball championship.
"I grew up here," said Coach Freedman. "The level of volleyball that we were playing in the early 2000s has come so far to where we are today. It is competitive. More girls are playing club volleyball. The speed is faster. Girls are jumping higher and hitting the ball harder. It really is an exciting sport and you can tell that throughout the state of Alabama, not just Homewood or the Birmingham area."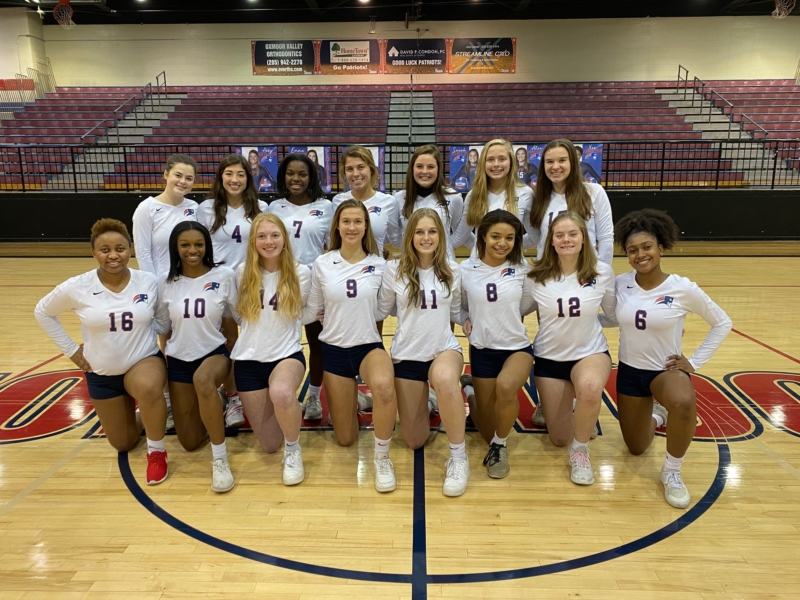 Equally important to Coach Freedman, who is a history teacher at Homewood, are the life lessons her volleyball team are learning this season.
According to Freedman, the team chose three words this year that embody the spirit of Lady Patriots volleyball. They are:
Hardworking
Competitive
Encouraging
"This is our team message," said Coach Freedman. "Every day we get in the gym and work hard. Every day we compete. Every day we encourage each other. This is not just limited to volleyball, it is how we should live. Work hard at everything we do, compete to be the best we can be and also encourage everyone around us."
Homewood plays in one of the most competitive regions in the state for their classification and hope to compete in the AHSAA Volleyball Championships October 27-29 at the Birmingham Crossplex.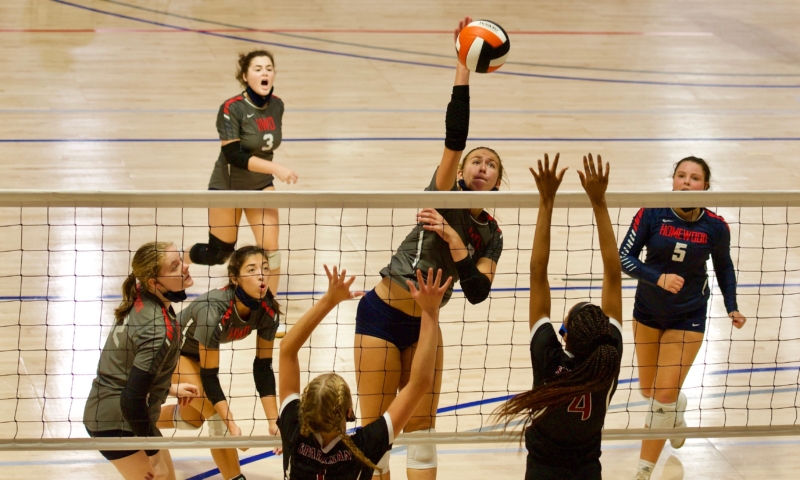 But, whether they make it to the state championships or not, Coach Freedman has her team on the right path.
A Volleyball Dynasty in Addison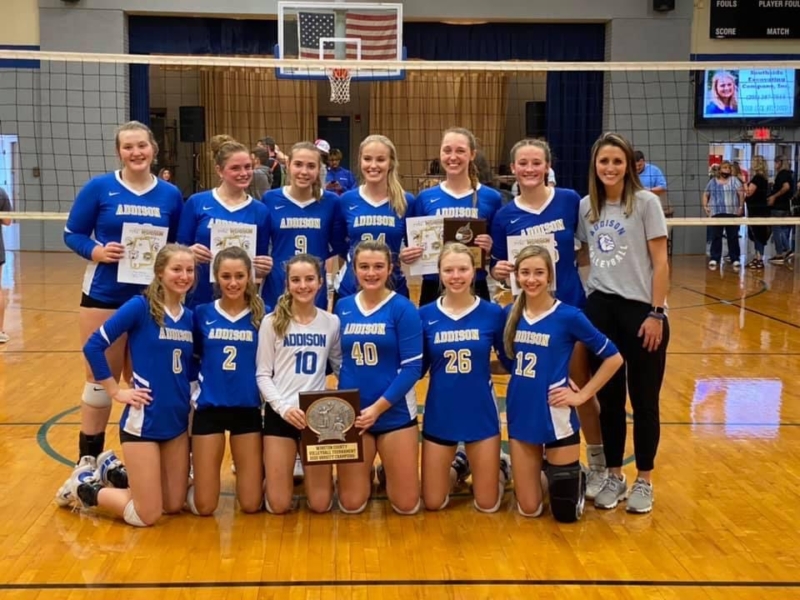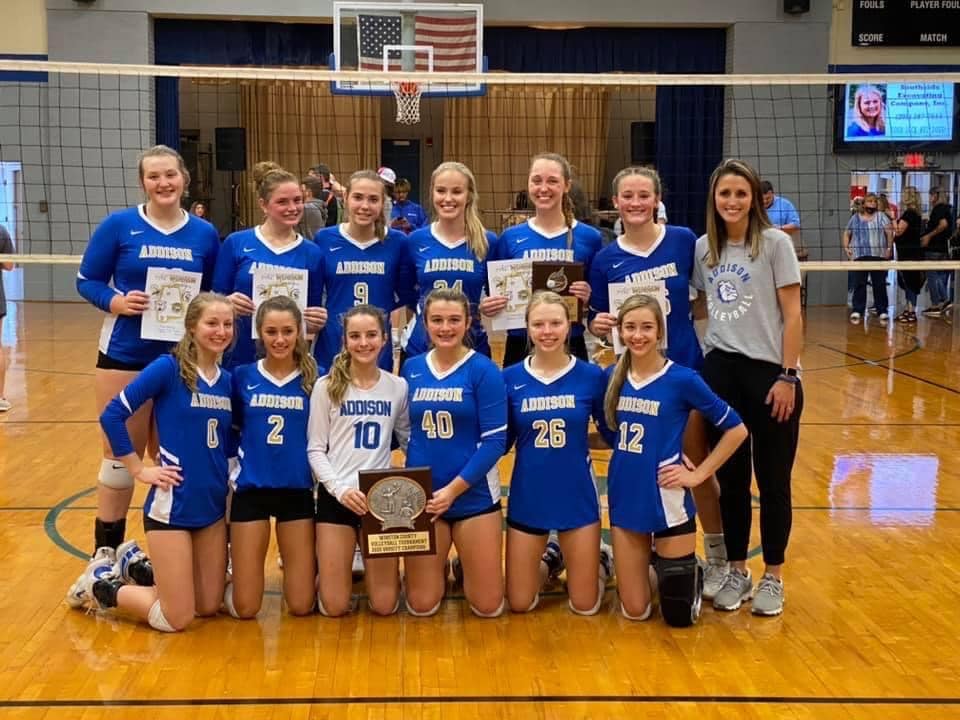 When Addison High School's head volleyball coach Kaydi Woodard modestly described the storybook history of her school's volleyball program over the past 25 years, I felt like calling Netflix to secure the movie rights. Move over Hoosiers!
With a population of about 800 residents, Addison is located in Winston County, one of Alabama's most rural counties. As small as it is, though, the town's high school is a force to be reckoned with when it comes to girls' volleyball.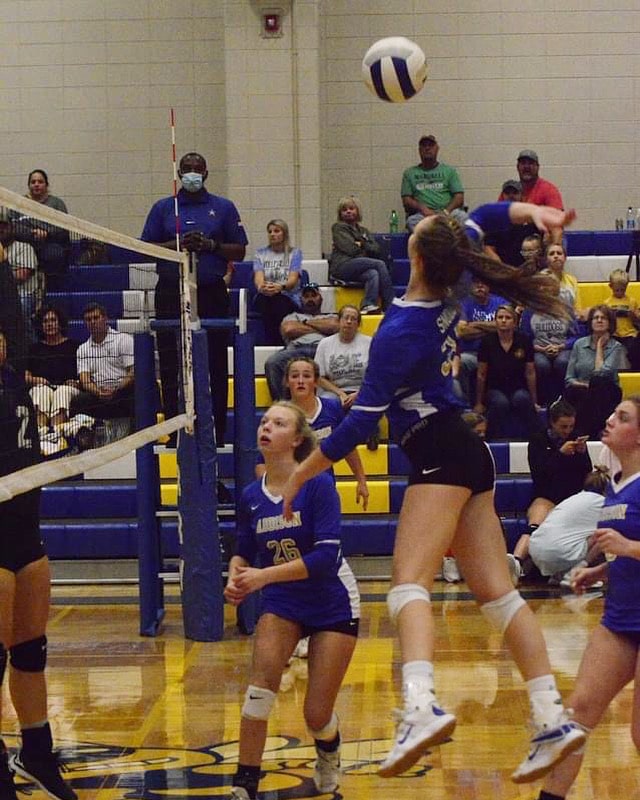 Since 2003, the high school has won 11 state volleyball championships. They've also made the AHSAA Volleyball Championship State Finals every year except 2007.
"I was a manager with the 2003 team that won the first state title," stated Coach Woodard. "We watched those girls and how hard they worked (between 2004 to 2006 they won 115 consecutive matches a state record). For my generation, we saw these older girls putting in their time and working so hard. That culture just kept getting bigger. We wanted to be like them. Today, I have a daughter in 4th grade and it consumes her—she looks up to our girls. They are her role models."
What also makes Addison different is that they play a schedule against teams that are much larger than them—6A and 7A teams.
In 2020 alone, the Bulldogs played North Alabama volleyball powerhouses Sparkman, Bob Jones, Hartselle and Huntsville high schools. It's Alabama high school volleyball's version of David against Goliath. But in this case David is Goliath with Addison winning 75% of this season's matches. But that doesn't matter — winning the 2A state volleyball championship does. Games against the state's best prepare them to reach that goal.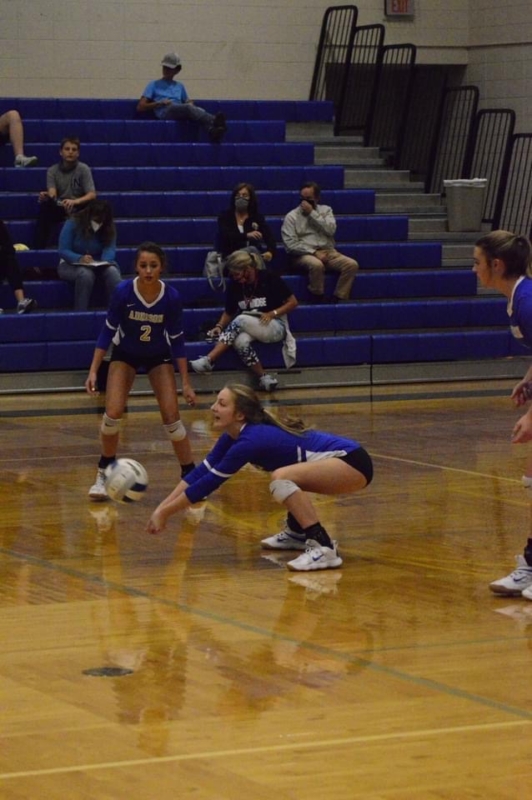 What's it like for a small school like Addison traveling to Birmingham for the volleyball championships?
"That's what you live for as a volleyball player at Addison," said Coach Woodard. "When we start our workouts in June, we have a countdown…this many days to the state championship. It's on their mind. It's what we do. Volleyball is where everyone's passion is. The whole school virtually shuts down when we go to state and we all watch it on the TVs at school—even the elementary kids watch."
Community Impact
Both coaches agree—volleyball is more than just a game for their teams, their schools and for themselves. They also stress how being a head volleyball coach gives them an opportunity to give back to the community that has given them so much.
2020 Volleyball Championships at Crossplex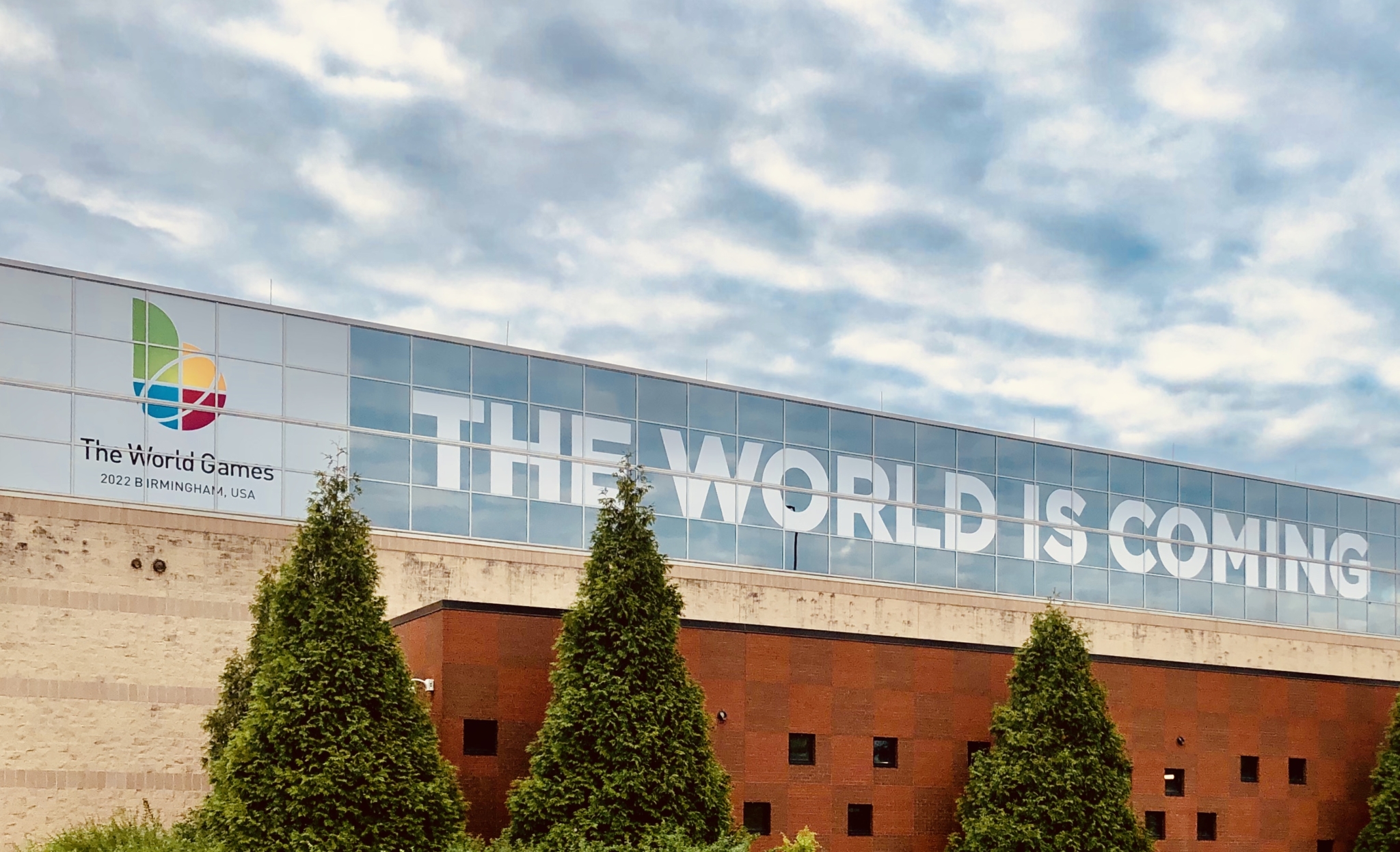 Want to see talented young women and coaches like these from around the state? The championship matches are October 27-29 at the Birmingham Crossplex and Bill Battle Arena. Get your tickets now. You can also subscribe to the NFHS Network to stream the tournament and watch from home.
Sponsored by: