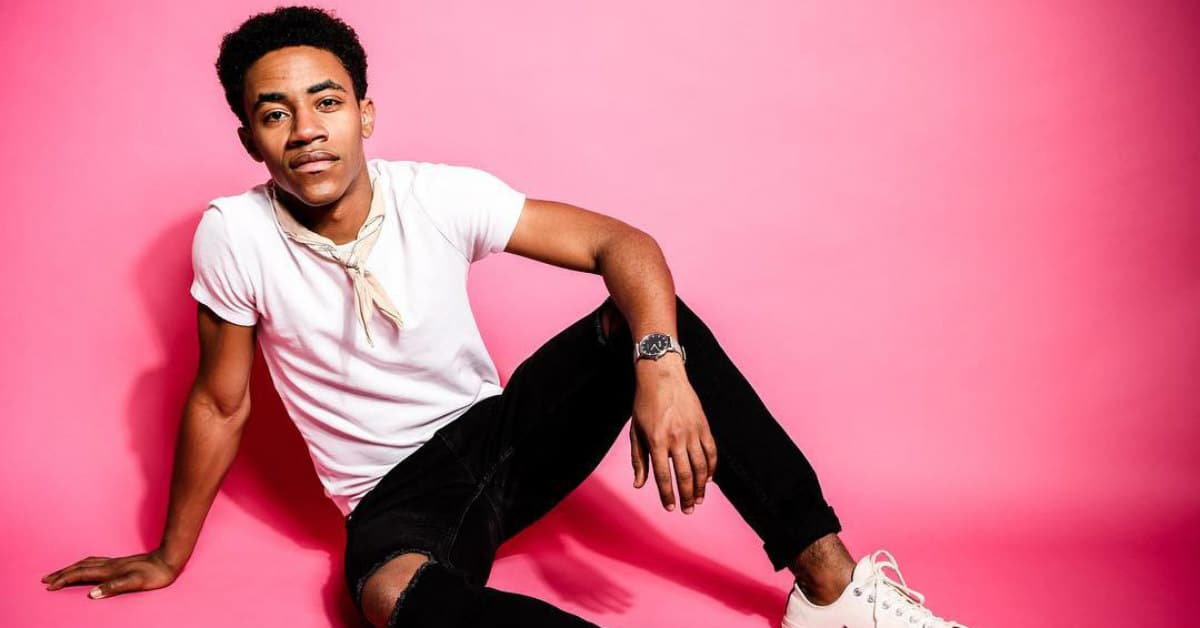 Birmingham's next star is about to be born. Well, our next Hollywood star that is—DeMarius Copes has already graced the stages of Broadway. A Fairfield, AL native and former member of Virginia Samford Theatre's STARS (Students Take A Role at the Samford) program, DeMarius was recently cast in Universal's movie version of the Broadway smash Dear Evan Hansen.
It started with Birmingham's theater community
Even before stepping onto the Hollywood scene as Oliver in Dear Evan Hansen, DeMarius had a long list of credits, starting in Birmingham. One of his first notable, local roles includes being cast in the Virginia Samford Theatre's production of Ragtime.
Later, he went on to study at Shades Valley High School. The magnet school is well known for its top-notch theater program and provided a springboard for the budding thespian's future roles.
The theatrical snowball continued to roll and DeMarius joined Red Mountain Theater Company's (RMTC) cast of Hairspray. After performing in the original touring cast of Newsies, he returned to Birmingham and RMTC to bring the city his talent in RMTC's production of Les Miserables.
As you can tell, success is kind of a domino effect for the Hollywood up-and-coming actor. Most recently, DeMarius added two Broadway-sized names to his resume. He joined the cast of Tina Fey's Mean Girls, which he left in June of 2019 to go on tour with the Philip Company of Hamilton.
In an unsurprising plot twist, the run of the show was cut short due to COVID-19, but it did give DeMarius the opportunity to audition of his first Hollywood movie.
Now, DeMarius is the next star to check "Birmingham" as his hometown
As you might remember, it was only last year another Birmingham-native got a huge Broadway break. Jordan Fisher landed the lead role of Evan in "Dear Evan Hansen." While both forging their respective paths, DeMarius and Jordan's similarities don't end there.
Jordan also performed in Hairspray with RMTC and has a list of Hollywood credits from Disney, Nickelodeon and more. Don't get us wrong, we're definitely happy for both of these stars' successes, but can we also marvel at how fantastic the Birmingham theatre scene is.
Follow along with DeMarius' stardom on Instagram and Twitter. Will you be watching the Dear Evan Hansen? Let us know on social on @BhamNow on Facebook and Instagram, or @Now_Bham on Twitter.