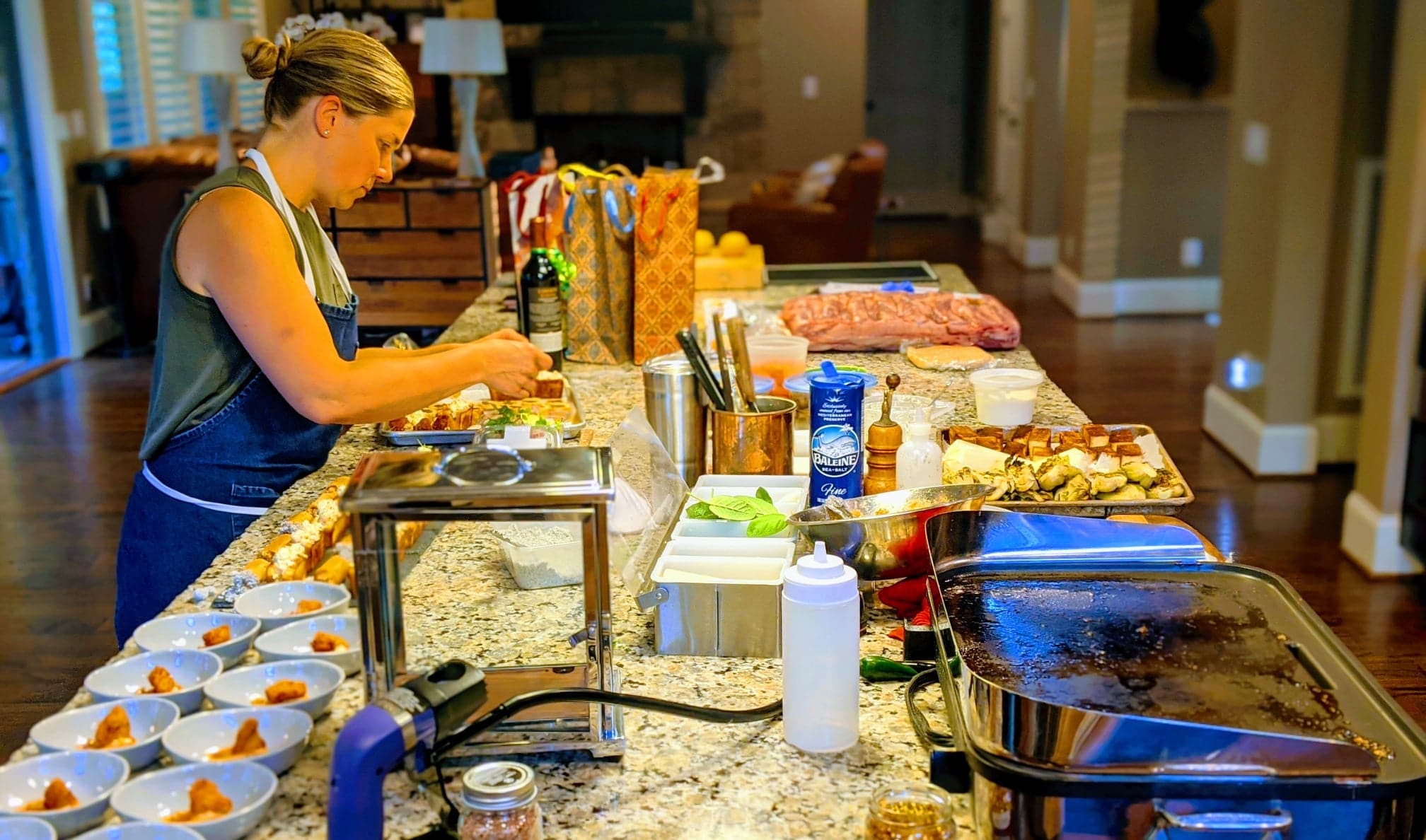 Chefs Tyler & Jennifer Lyne recently moved to Birmingham from New York City where they worked at Michelin-rated restaurants with some of the best chefs in the world. They're hosting an intimate dinner party every Saturday in Hoover, and you can join. Here's how.
The Chefs
If you're a Food Network fan, you may recognize the name Chef Tyler Lyne. He won Iron Chef, beating out well-known Chef Geoffrey Zakarian of Chopped and Iron Chef America.
At 21, Lyne became the youngest person to ever obtain the Certified Executive Chef title from the American Culinary Federation. He worked in some of the top restaurants in New York City starting in 2006, and he was recognized by ZAGAT as one of NYC's "30 under 30" list of trailblazers helping to define the next wave of culinary greatness.
Chef Jennifer Lyne comes with quite an impressive resume as well. She's a classically French-trained chef who spent 6 years working for the infamous Daniel Boulud's hospitality empire.
Jennifer Lyne has a degree from the Culinary Institute of America in savory, but now, she runs the sweeter side of things as the pastry chef in the duo.
The Tasting TBL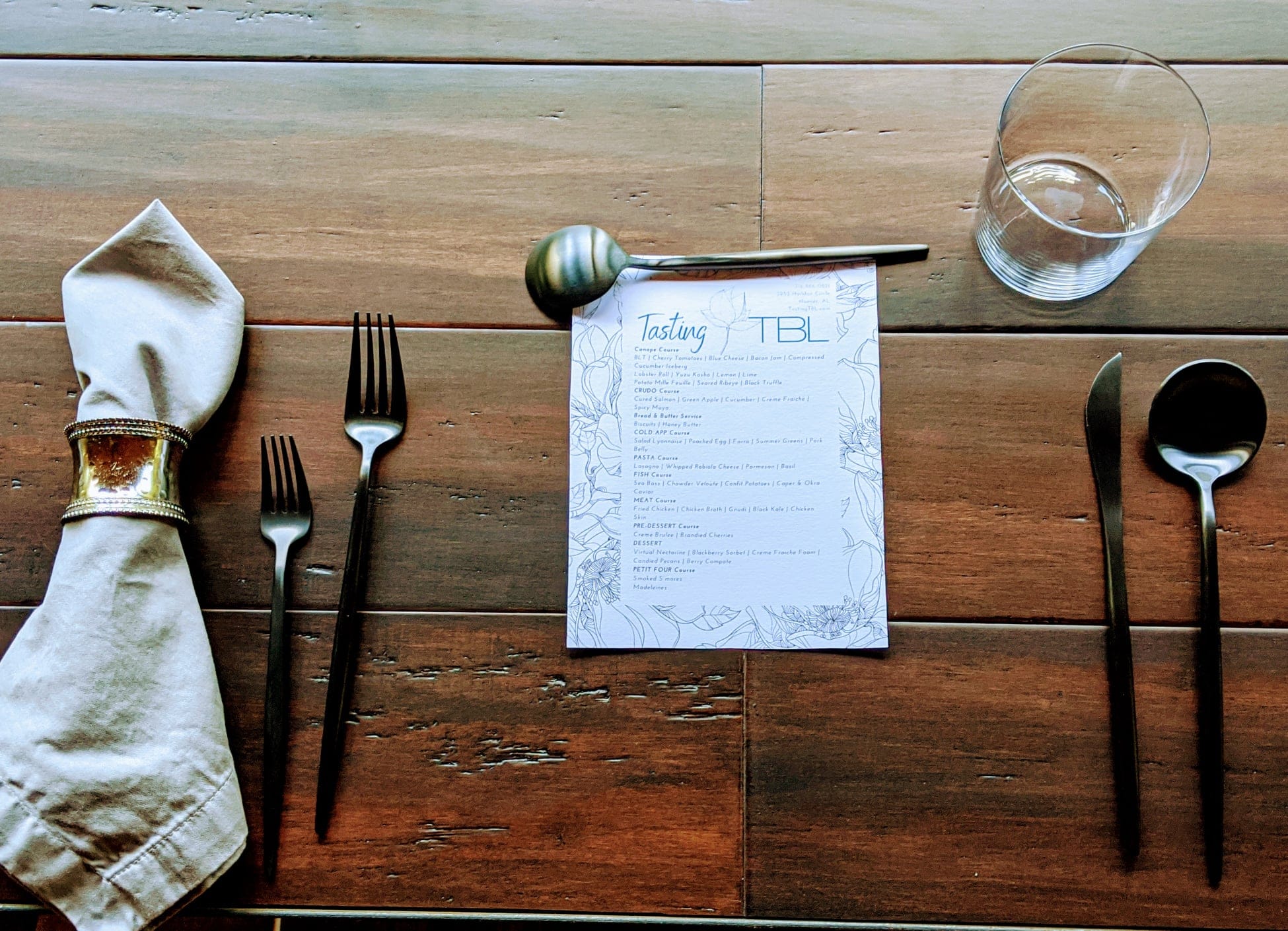 The Tasting TBL is a new project that Tyler & Jennifer Lyne have brought to Hoover. They moved down to Birmingham just two months ago—the couple has family here and wanted to raise their son outside of Manhatten. The Lynes said they've been enjoying Birmingham so far:
"We're in love with it. It has and is continuing to exceed all our expectations."

Tyler Lyne
The restaurant industry has changed drastically in 2020, and the Lynes found a way to adapt. The Tasting TBL provides guests with a fine dining experience in an intimate home setting. No waiting for a table, no stress about parking or huge crowds.
How it Works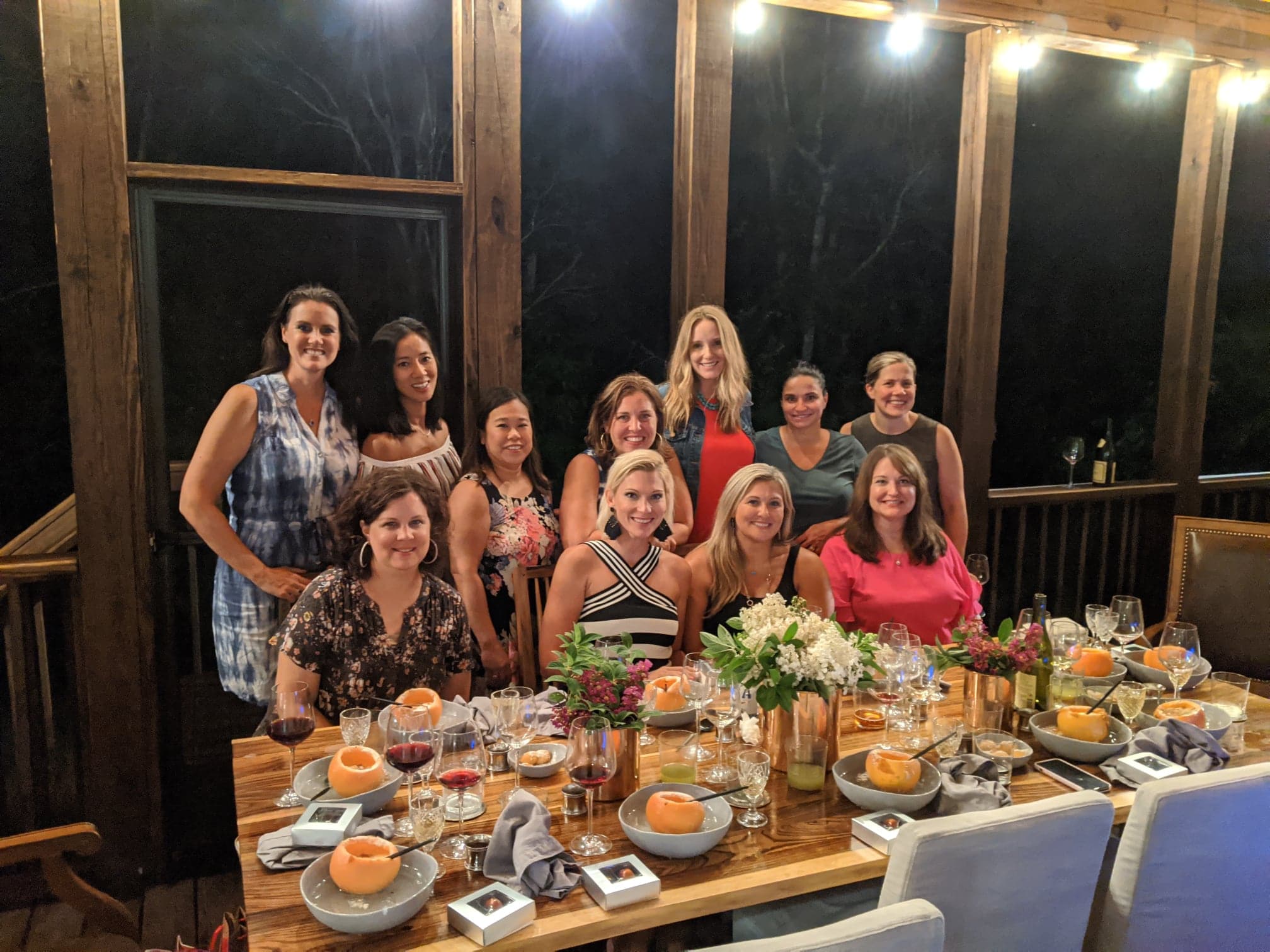 The Tasting TBL is capped at around 30 guests per event, which are spaced out across their three dining rooms. The Lynes prepare the 10-course meal from start to finish, and it generally lasts 2-3 hours.
The menu is crafted to highlight seasonality and is driven by the ingredients. It is ever-changing and develops throughout the year.
I asked whether people are generally coming in larger or smaller groups, and the Lynes said it varies. They've had a group of 14 sign up to come in from out of town, and they've had couples come in for date night.
No matter the people, you're sure to be in for a one-of-a-kind experience.
"We celebrated our anniversary tonight with dinner at the Tasting Table. It was simply amazing.

The food, atmosphere, presentation, creativity and passion were incredible. I would rate this as my favorite venue in Birmingham. It is a must-try."

Rachel Petry, Customer Review
Have a Seat at the Tasting TBL
If you want to impress your friends or partner, tell them you know a place where two award-winning NYC chefs will cook you dinner in a home. That's truly something you're not going to experience every day.
You can purchase tickets for any Saturday night, but be sure to move fast. Since it's an intimate experience, spots go pretty quick.
Snag your tickets here.
Tasting menu tickets are $125, which includes 10 courses. You can also add the beverage pairing for $30, which is paired weekly with the menu itself.
Want to keep up with the hottest new project in Birmingham? Be sure to follow the Tasting TBL on Facebook and Instagram, and check out their website.
Welcome to Birmingham, Chefs! We can't wait to sit at your table.