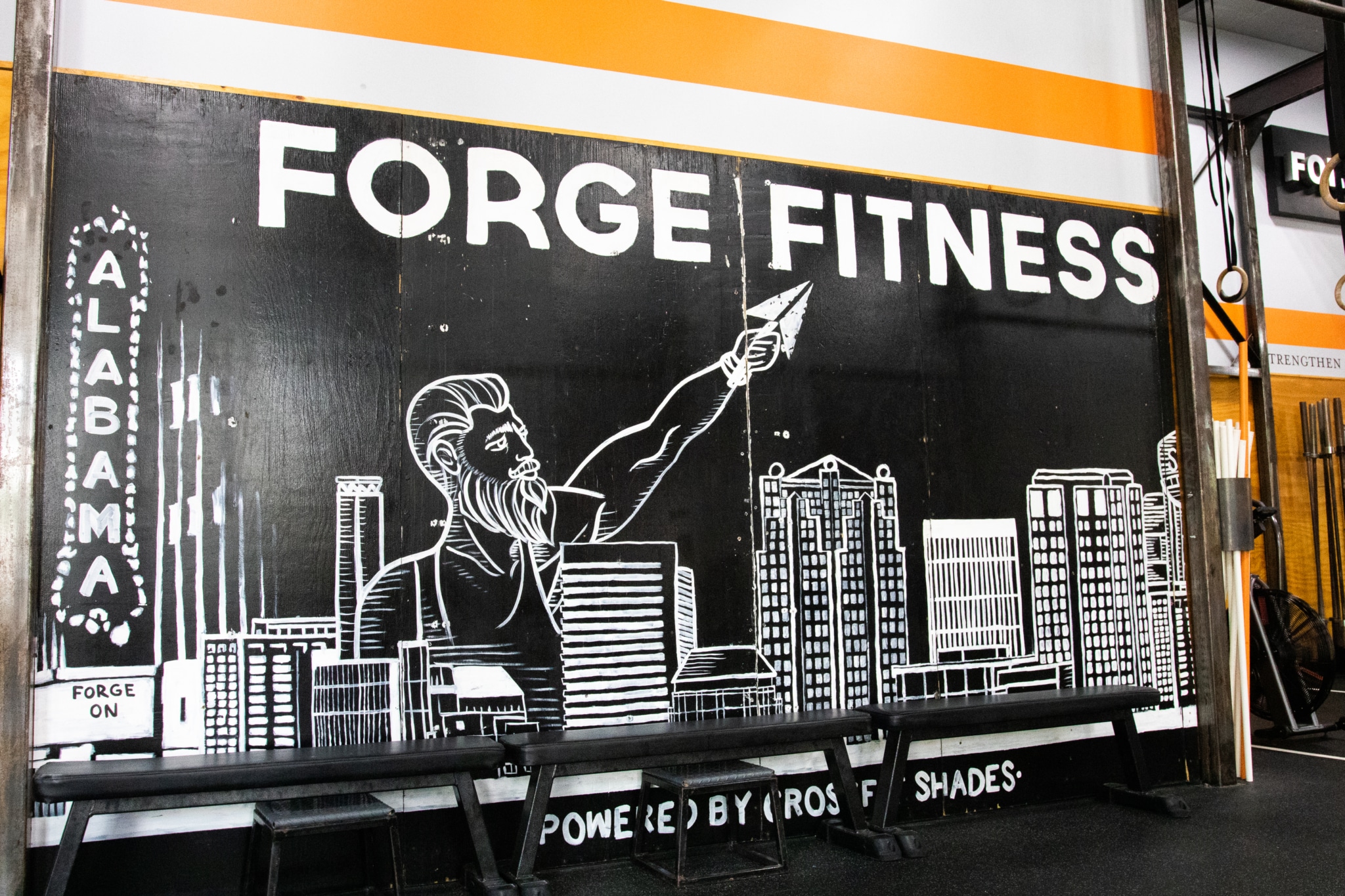 We all want to get our sweat on, but how does working out actually look in the time of COVID-19? If you're considering getting fit around Birmingham, take a look at 13 local options for all levels of exercise.
We know there are more gyms than this
You sure are right, but we wanted to give a sampling of how it looks around the 'Ham at different types of workout facilities. To search even more gyms, check out our growing data base featuring over 580 local businesses.
Entrance: Orangtheory will take your temperature before entering the lobby and complete a verbal symptom checklist.
Masks: As long as local law requires you to wear a mask, you'll be expected to wear one in the studio lobby, but not while working out unless it makes you feel more comfortable.
Studio: Taped off to show the direction of flow throughout the workout and enforce social distancing.
Capacity: Classes will be held at limited capacity to allow for social distancing. For a full list of guidelines and answers to FAQs, head to Orangetheory's website.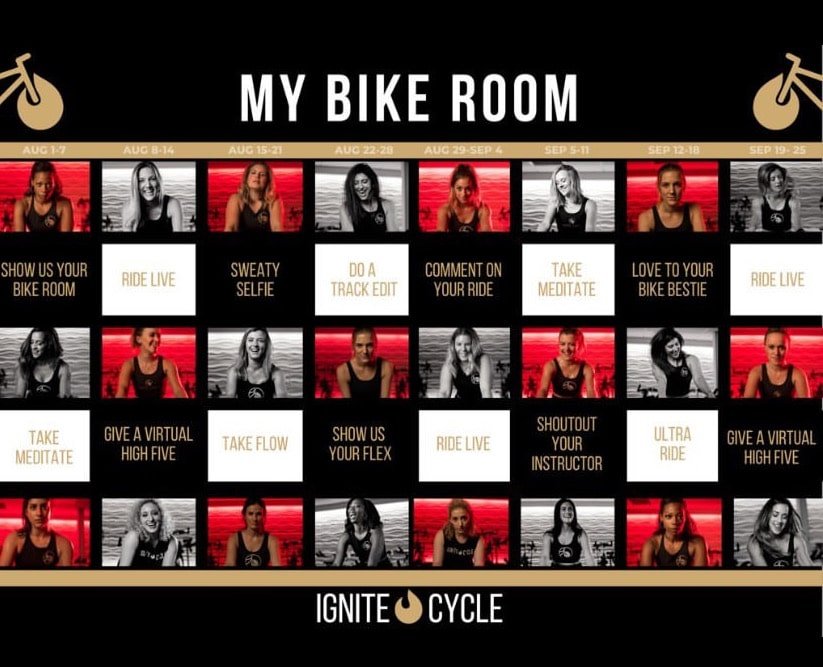 Ignite Cycle's studio is temporarily closed, but the workout has far from stopped. You can have all the access you want at any time with quality virtual classes from the team. Be on the lookout, because the team has some exciting surprises coming up, including Live Rides, launching on August 8.
Learn more about My Bike Room:
Entrance: Health checks are given as members and staff enter the building. Members who come onsite will be screened according to CDC health guidelines through Safety Ambassadors, a new position created to ensure everyone's safety.
Masks: Required when not exercising.
Studio: Equipment is spaced out to allow distancing on fitness floors. Outdoor and poolside classes are also offered.
Capacity: Members can sign up for facility use in advance to ensure appropriately distanced use.
Virtual Options: Zoom group fitness classes available.
Entrance: Masks are required when entering and exiting the gym. Hands are sanitized upon entry.
Masks: Required when entering and exiting the gym.
Studio: Phase has moved all cardio equipment to ensure 6 or more feet distance. They've installed more hand sanitizing stations throughout the gym and reinforced their existing cleanliness policy—which is to clean before and after use. Phase has always been focused on cleanliness, but now have been more frequently sanitizing high touch areas.
Capacity: With a limited number of memberships based on square footage and equipment, Phase is already in a place where they don't have to deal with normal gym crowding. However, they are not allowing people to congregate or be within 6 feet of one another.
Entrance: Check in is contactless.
Masks: Required when entering and exiting the building and until classes begin. Masks are optional during workouts.
Studio: The studio has been treated with an antimicrobial solution on every surface and an air purification system has been installed in the HVAC system. Staff also cleans between every class. Clients are distanced 12 feet apart during workouts. Equipment is not shared during classes.
Capacity: 50%. 11 clients per class.
Virtual options: Interactive Zoom Classes and/or Battle On Demand Streaming
Entrance: Clients have their temperature checked when entering the studio. iPad and bike sign-ups are contactless.
Masks: Required when entering and leaving the studio as well as in all common areas. Masks may be removed during classes only.
Studio: All equipment is arranged 6 feet apart. Clients have their own designated equipment for each class, which is sanitized before and after each workout. No barres are being used at this time.
Capacity: Limited capacity. 19 clients per class.
Virtual Options: Streaming Cardio Barre, Ab and Arm classes and/or LIVE RIDE classes via Instagram. Learn more + sign up.
Entrance: Doors are propped open to limit contact with surfaces.
Masks: Masks are encouraged when entering and leaving the studio. Instructors and staff are required to wear masks at all times. No hands-on instruction will be provided.
Studio: Signage is placed throughout the studio to encourage social distancing. All water fountains, showers and other high-touch surfaces are temporarily closed. Private and personal training equipment is located in a separate room to provide more distance between clients. Clients are required to wipe down all equipment after class.Instructors and staff sanitize all equipment between all classes. The use of hand sanitizer and hand washing is encouraged before and after classes.
Capacity: Reduced class size.
Virtual Options: Call 205.613.1378 to sign up for virtual classes.
Virtual Options: Currently, all classes are only available online. To sign up, call 205.879-4841 or email oyama@worldoyama.com. Not sure if karate is for you? Ask about their free trial class!
Entrance: Personal belongings are stored in provided plastic bins, which are disinfect between use. 
Masks: Clients are required to wear masks when entering and exiting the studio and inside retail space. Masks are not required during workout. 
Studio: Clients must maintain a 6 foot distance from others at all times. Equipment is not shared during classes and is spaced at least 6 feet from other clients. The studio is fogged at least twice per day to disinfect and to increase ventilation and all studio doors are left open before and after each class. Socially distanced spaces are marked outside and inside the studio. 
Capacity: Class size is limited to 9 clients (less than 50% capacity in order to maintain a minimum of 6 feet between clients at all times).
Virtual Options: Contact the studio directly for online live-streaming options at 205.991.5224.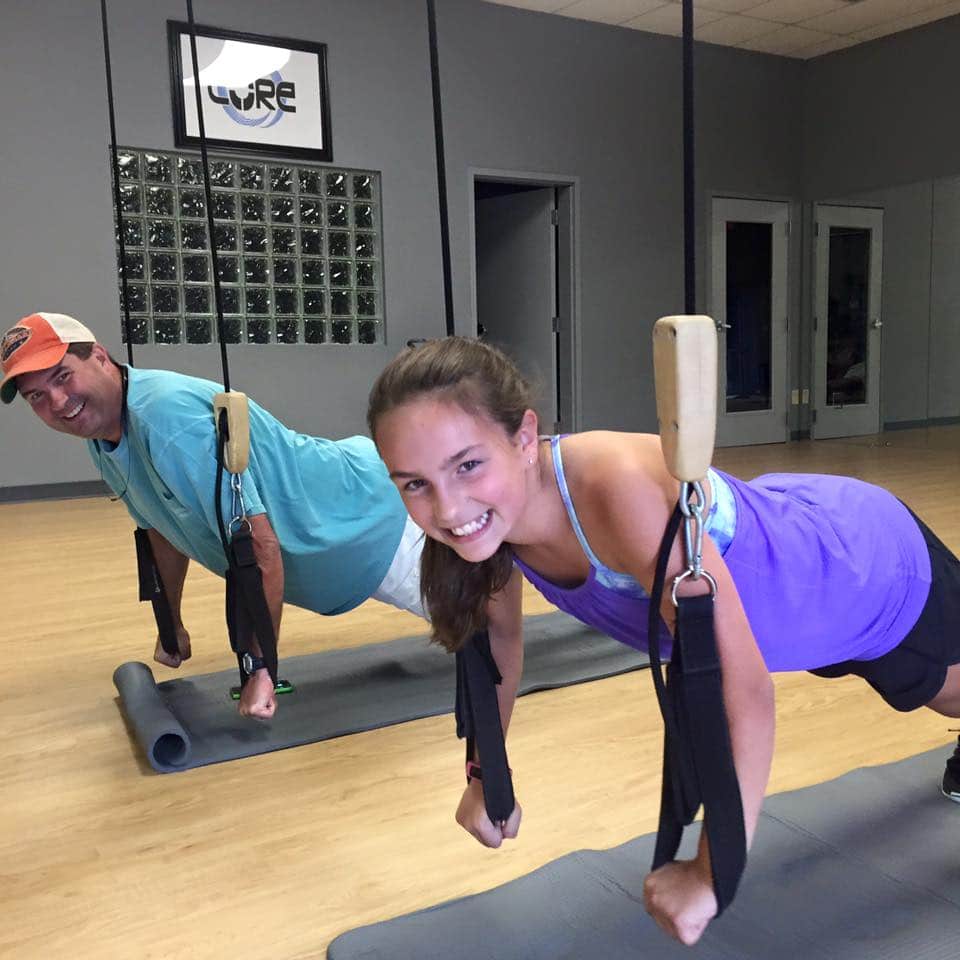 Entrance: Masks are required upon entering. All clients are asked to sign waivers upon entering the studio.
Masks: Required at all times except during workout. Trainers wear masks at all times and clients are welcome to wear them during their session.
Studio: Staff is taking extra cleaning precautions. All class times are spaced out in order to allow for adequate cleaning.
Capacity: Classes are limited to 6 people.
Virtual Options: Select classes are offered online via Zoom.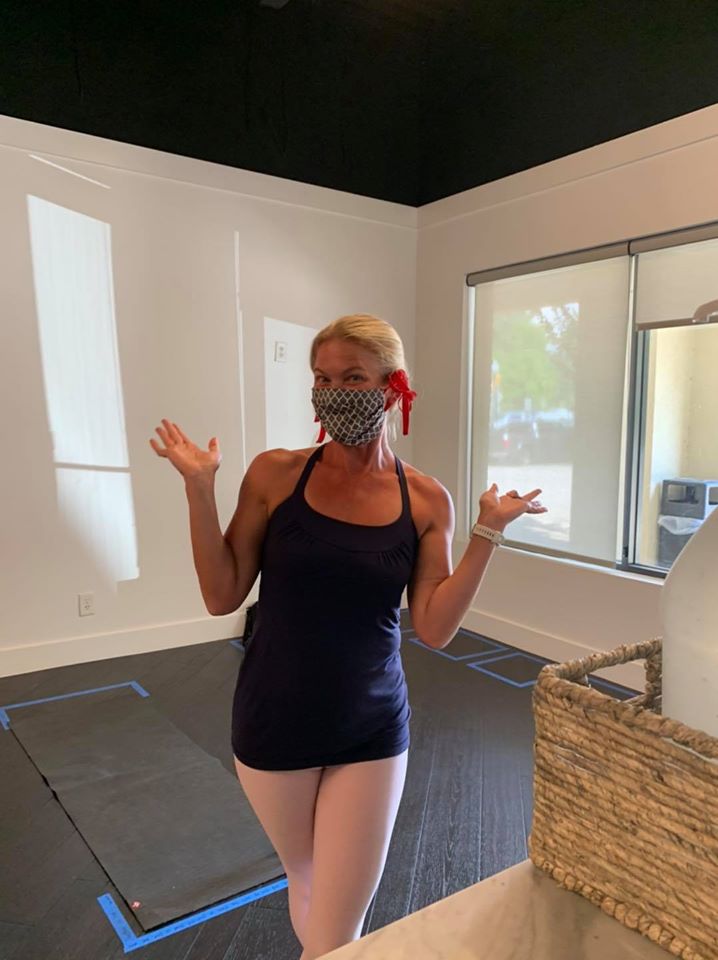 Entrance: Visitors are asked to line up outside for screening questions and enter one at a time while wearing a mask.
Masks: Masks are required, unless a medical condition indicates otherwise, except during workouts. Teachers are required to wear masks at all times, including while teaching.
Studio: Mats are distanced 6 feet apart on all sides. Students are asked to bring their own mats and props. You're also asked to limit your personal belongings to water, shoes, keys, wallet/purse and only necessary accessories. Hand sanitizer? They've got you covered. You'll find it placed throughout the studio.
Capacity: Classes are limited to 8 students each.
Virtual Options: All classes are available through streaming via Zoom. Green classes on their calendar indicate virtual classes.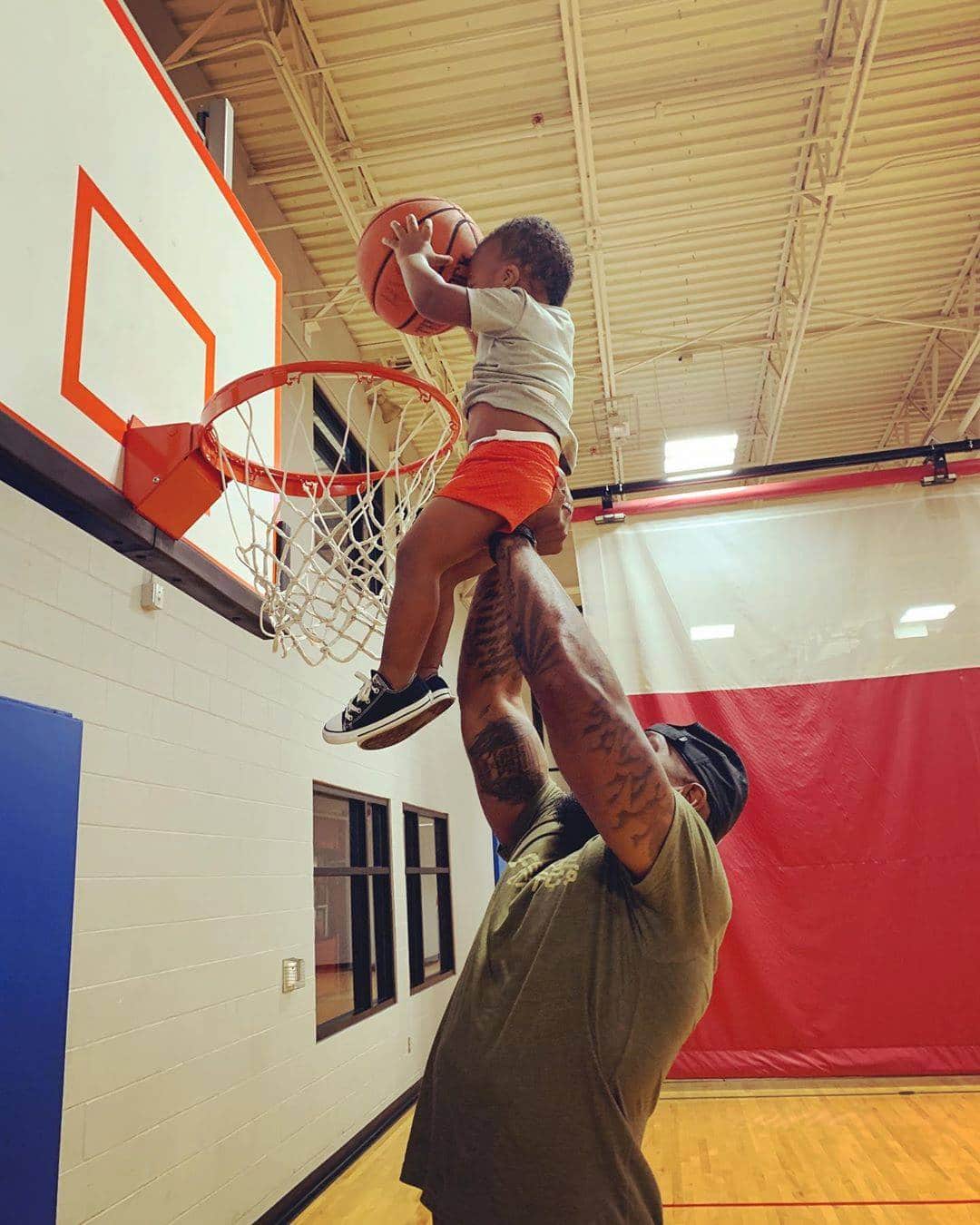 Entrance: Ages 8+ are required to wear a mask when entering or exiting the gym as well as in general lobby areas. Members should be ready to have their temp taken prior to check-in.
Masks: Face coverings are not required while working out.
Studio: To help stop the spread of germs, members are asked to clean equipment they've used before and after their workout. As always, people are asked to remain socially distant. It's also important to note that guests must make reservations for swimming at least 3 days in advance.
Capacity: Guests are asked to respect and note signs regarding different room capacities. Total capacity varies by location.
Virtual Options: Virtual live and recorded classes available.
Entrance: Visitors are asked to enter with a mask ready to have their temperature taken. Forge asks screening questions and of course, there's plenty of hand sanitizer around the studio.
Masks: Members do not have to wear a mask while working out but should enter the studio with one on.
Studio: To help with social distancing, Forge is divided into fourteen squares spread 6 feet apart. After you get your sweat on, everyone receives their own towel and bottle of cleaner to sanitize their area. Between classes equipment, floor space and bathrooms are sanitized.
Capacity: Each class is limited to 14 people but the entire facility has a 75 person capacity. The coolest part? Forge uses a social band system where each member receives a red, yellow or green bracelet. It's a non-verbal way to let others know what you're comfortable with.
Virtual Options: There are virtual options available on their website for those looking to get in a good workout while staying at home.
We want to know what your experiences have been since gyms reopened. Let us know on Instagram @BhamNow + Twitter @now_bham.