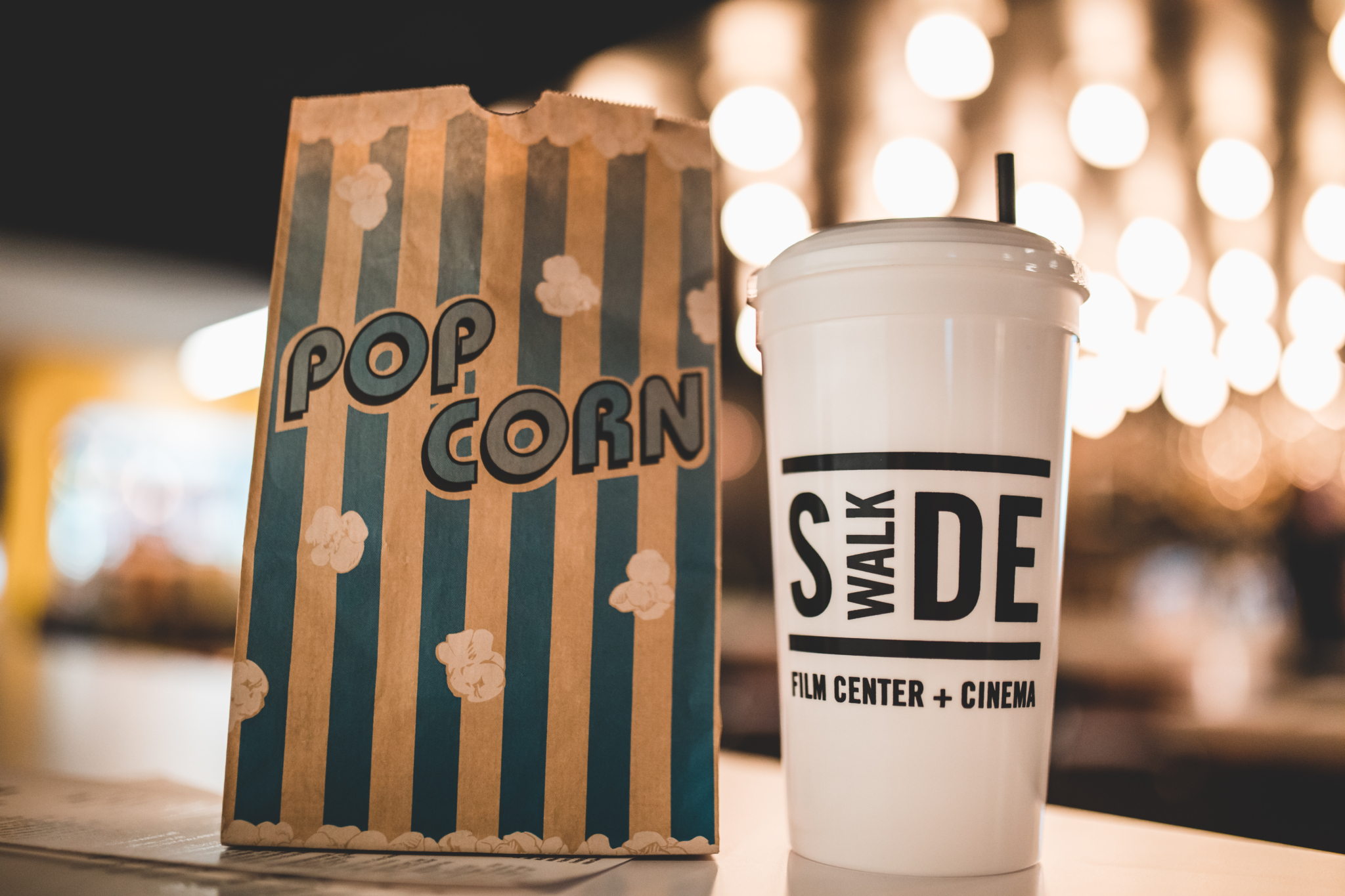 Lights up, cameras rolling—the 22nd Annual Sidewalk Film Festival won't be put on hold, but it will be put in park. Since COVID-19 decided to hang around for a while, the event is packing up its projectors and moving outdoors to the Grand River Drive-In at The Backyard in Leeds. View more than 150 awe-inspiring features and short films on Monday, August 24 through Sunday, August 30 during a safe and socially distanced festival experience.
Where there's a pandemic, there's a way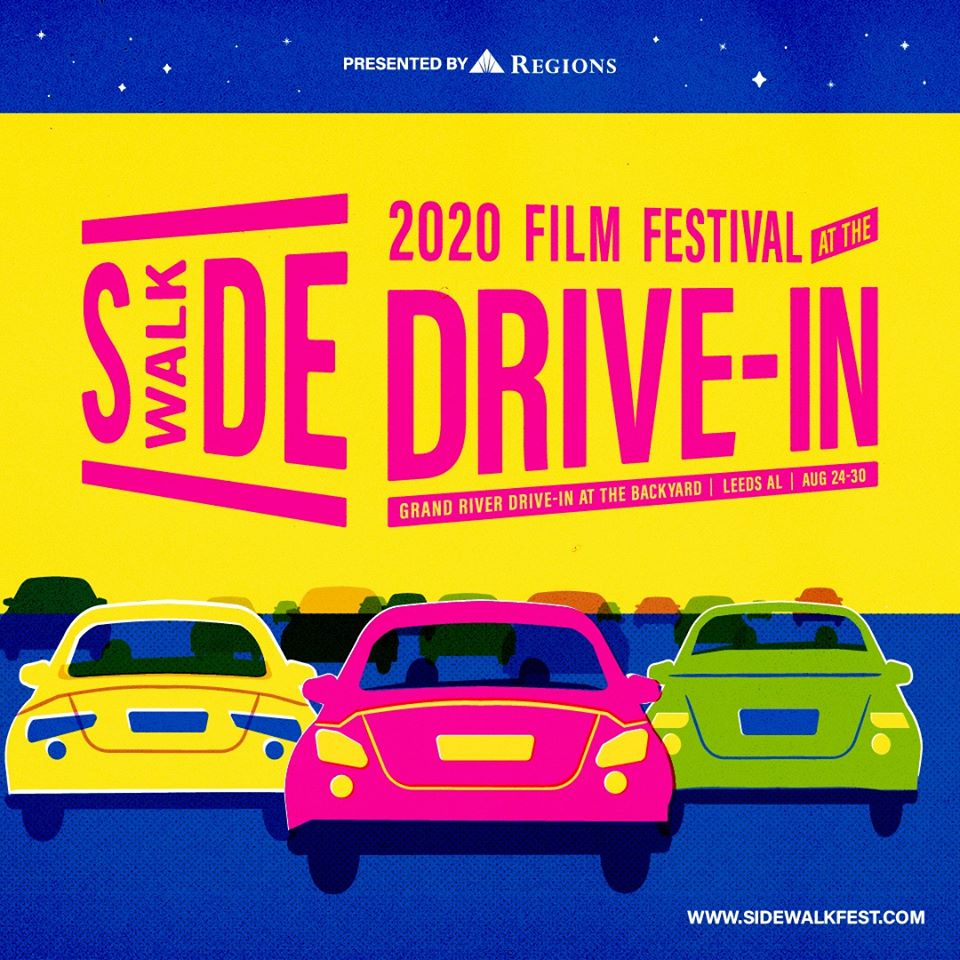 You can't go through summer in Birmingham without attending two things: a movie at the drive-in and the iconic Sidewalk Film Festival. Now, the two are swirled together for the ultimate way to take part in the beloved fest. Each night will feature films on four different screens throughout The Grand River Drive-In.
"We are thrilled that there is a unique, safe way to have Sidewalk this year despite the many obstacles that the ongoing coronavirus pandemic has presented.

We are thankful for the partnership with The Drive-In at Grand River and know that this year's event will be one to remember for all involved."

Chloe Cook, executive director for Sidewalk Film Festival and Sidewalk Film Center + Cinema.
Buy tickets for the first seven shows NOW
When: Monday, August 24 through Sunday, August 30
Where: 1451 Grand River Pkwy, Leeds, AL 35094
Time: Gates will tentatively open each evening at 6:30PM with the start of the first films of the night scheduled to begin at 8PM
Onsite tickets will also be available for each individual film and priced per car, and based on vehicle occupancy:
1 Person Car- $15
2 Person Car – $26
3 Person Car – $35
4 Person Car – $42
5+ Person Car – $47
A look at the first seven films to premier 📽️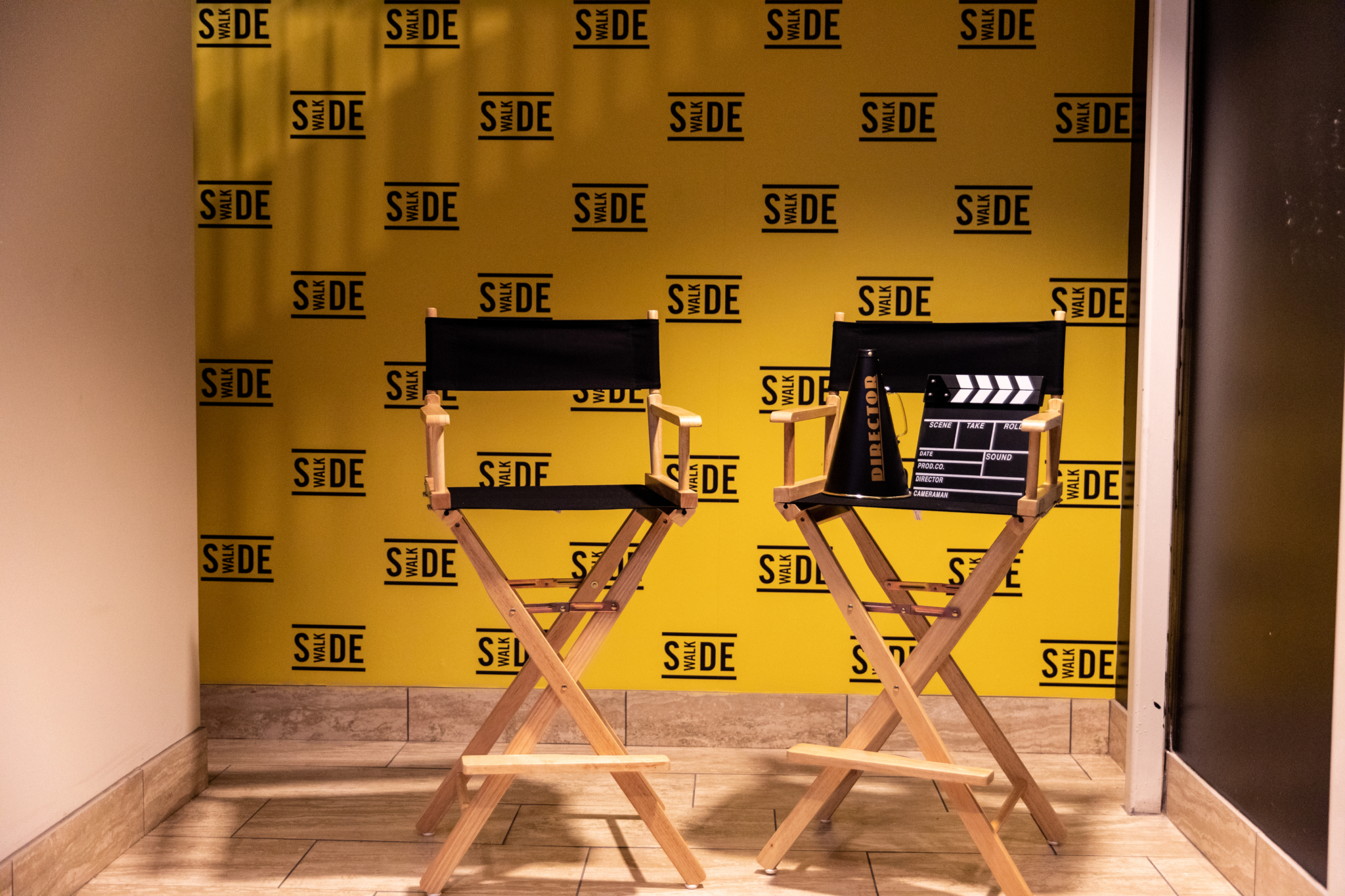 1. BLOODY NOSES, EMPTY POCKETS (2020)
Documentary, USA
Director: Bill Ross IV, Turner Ross
Runtime: 98 Minutes
Synopsis: A look at the final moments of a Las Vegas dive bar called 'The Roaring 20s.'
2. THE KILLING OF KENNETH CHAMBERLAIN (2020)
Narrative, USA
Black Lens, Life & Liberty
Director: David Midell
Runtime: 83 Minutes
Synopsis: Based on the true story of the events that led to the death of Kenneth Chamberlain Sr., an elderly African American veteran with bipolar disorder, who was killed during a conflict with police officers who were dispatched to check on him.
3. EMA (2019)
Narrative, Chile
Shout/Sidewalk
Director: Pablo Larraín
Runtime: 107 Minutes
Synopsis: A couple deals with the aftermath of an adoption that goes awry as their household falls apart.
4. JASPER MALL (2020)
Documentary, USA
Alabama Film
Director: Bradford Thomason, Brett Whitcomb
Runtime: 85 Minutes
Synopsis: A year in the life of a dying shopping mall in Jasper, Alabama.
5. ROAR (1981)
Rated PG
Narrative, USA
Director: Noel Marshall
Runtime: 102 Minutes
Synopsis: No animals were harmed in the making of this movie, 70 members of the cast and crew were. Wildlife preservationist, Hank, lives harmoniously alongside a menagerie of over 100 untamed animals on a preservation in the African plains. When his wife and children arrive for a visit, a long-brewing battle for dominance between the lions erupts and threatens their very lives.
6. MIRACLE FISHING (2020)
Documentary, USA
Director: Miles Hargrove, Christopher Birge
Runtime: 85 Minutes
Synopsis: The story of a father's kidnapping as told through the 1994 video diaries of his son, the film's Director Miles Hargrove.
7. SUZI Q (2019)
Documentary, USA
Director: Liam Firmager
Runtime: 98 Minutes
Synopsis: Story of trailblazing American rock singer-songwriter Suzi Quatro, who helped redefine the role of women in rock 'n' roll when she broke out in 1973.
"The Grand River Drive-In is thrilled to be the home for the 2020 Sidewalk Film Festival. With all of the challenges facing our community right now, especially in the events industry, we are excited to be able to offer a venue in which people can attend this community-favorite event— all while having the space to still be able to practice social distancing measures."

Hunter Lake, developer of The Backyard at Grand River
P.S. The Grand River Drive-In is back open for biz! Check out their website for upcoming shows and where to buy tix.