Sponsored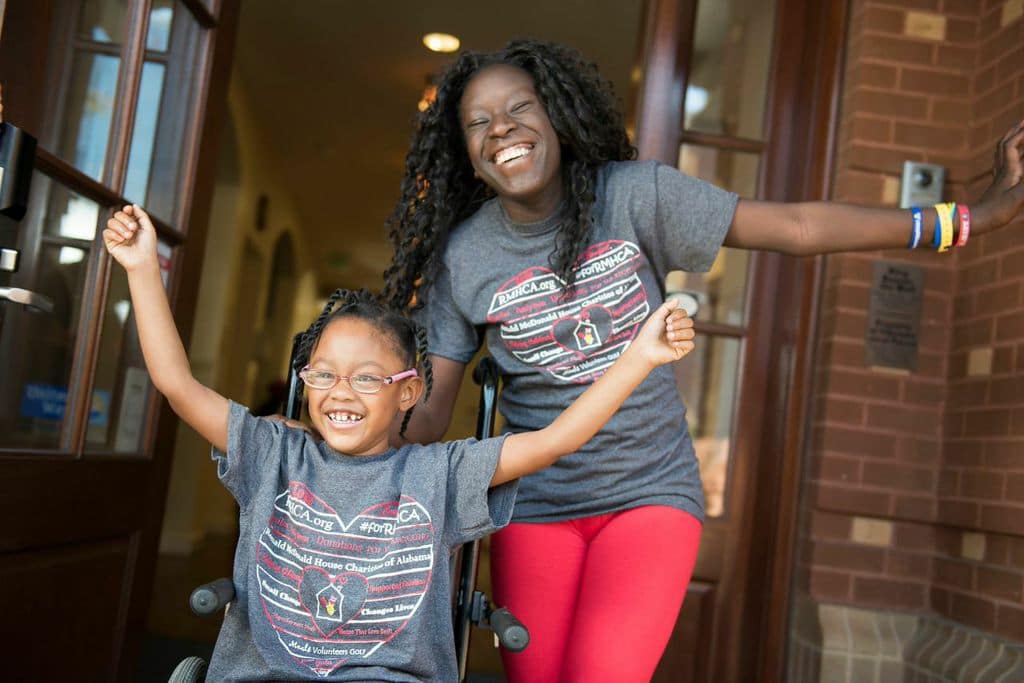 You need bricks, plywood and paint to construct a sturdy house, but what about a house built by love? That is only built by the type of care unmatched by the Ronald McDonald House in Birmingham and their 41-year partnership with McDonald's. Take a look at how they've supported the nonprofit for the past four decades and how you can too.
Round Up for RMHCA next time you stop through the drive-thru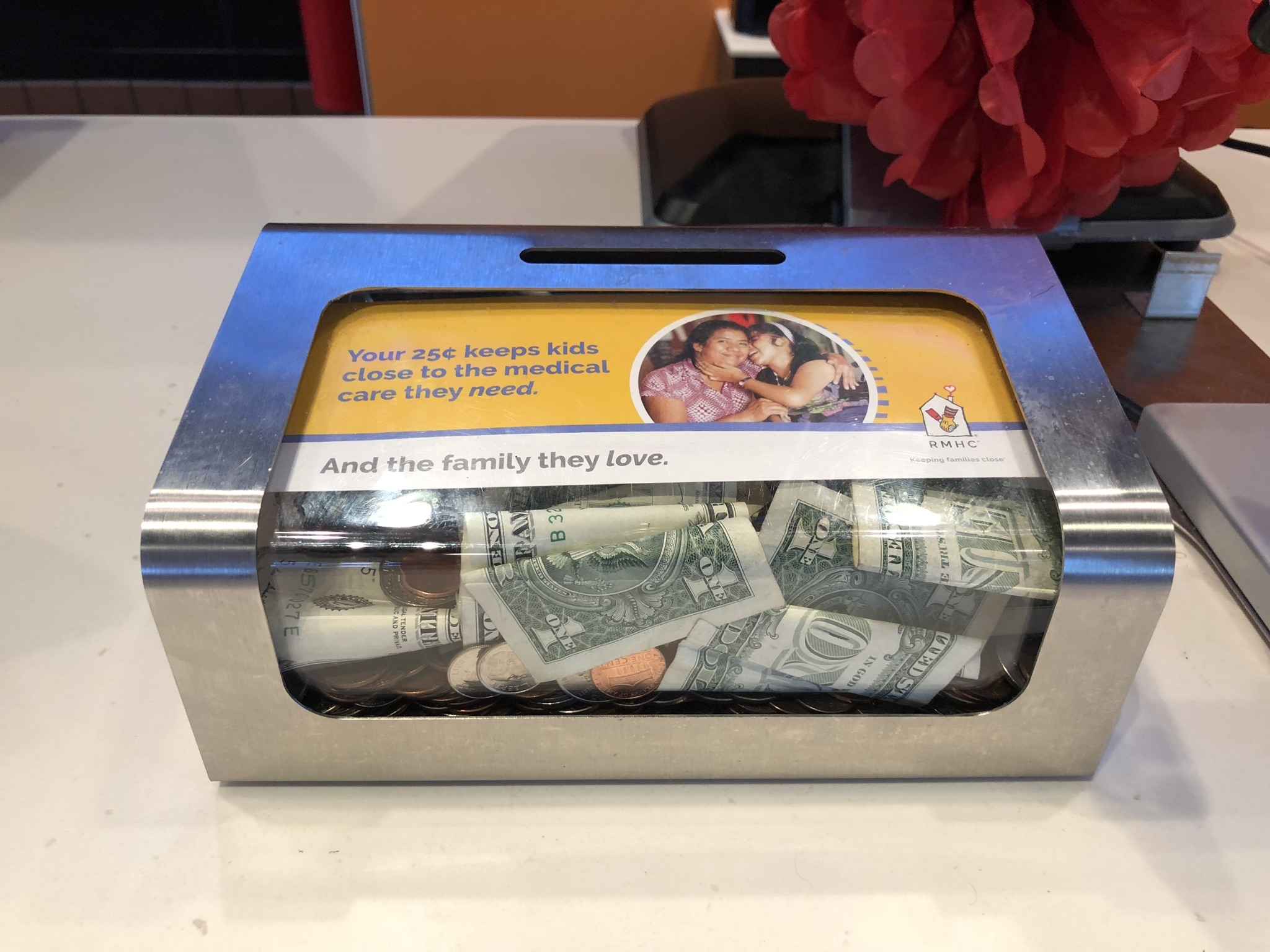 The nonprofit's mission is to make sure families have access to the care they need when they have a sick child. It couldn't be fulfilled without long-time partners like McDonald's and initiatives such as Round Up for RMHCA.
Swinging through the drive-thru might feel like a mindless task to most, but it could be making a much larger impact. Next time you get a craving for those salty fries (P.S. July 13th is National French Fry Day!) ask your cashier to round-up for Ronald McDonald House in Birmingham. They will round your total to the next dollar, and donate it to the nonprofit.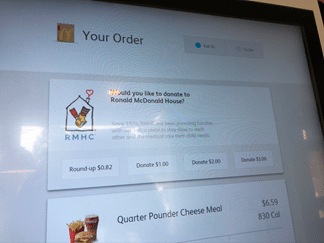 "If you want to be a part of something so pure and fulfilling, then donate anytime you are in our drive-thru or at the front counter. Your gift will go to changing lives for people right here in the State of Alabama."

Dale Thorton, local McDonald's owner and operator, past board member
How else McDonald's gives back to the Ronald McDonald House in Birmingham + how you can be a part of it
Since McDonald's are locally owned and operated, the leaders at each franchise are very involved in the mission and community. Take Jason Black, for example, who is the owner and operator of several local McDonald's in Birmingham. He's served as a board member for the nonprofit and Chair of the Annual Golf Tournament for the past six years.
He understands the importance of the Ronald McDonald House in Birmingham and how they serve those whose home is miles away from the hospital where their sick child is staying. Luckily, the Ronald McDonald House in Birmingham is there to alleviate the stress that comes with these situations by providing a home close to the hospital.
"There is a friendly face there 24/7, always willing to help you. The staff becomes a second family to families of severely ill children whether they need a meal, a place to sleep, a shoulder to cry on, or an ear to listen.

I'm proud to say our Board and Volunteers serve so this remains a place where people can heal as long as the need is there. Every dollar you give goes towards helping families in need."

Jason Black, local McDonald's owner and operator, current board member and Golf Committee Chair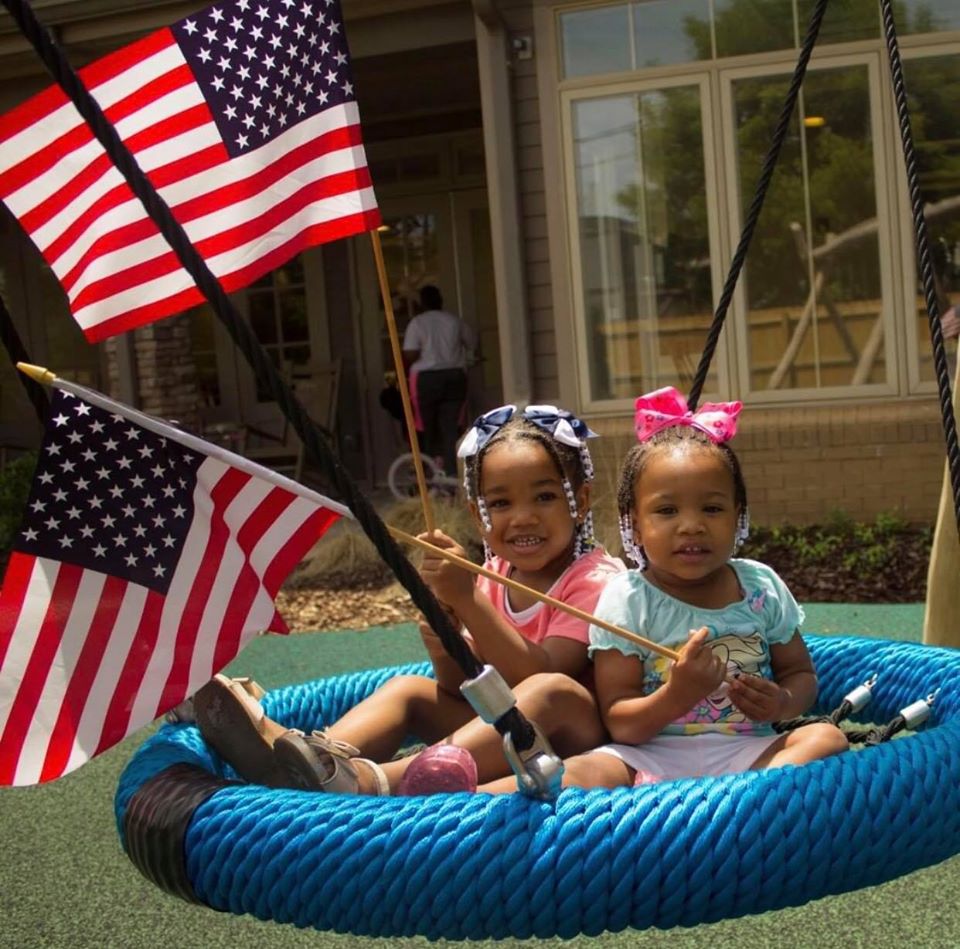 Also, all money dropped in a donation box or donated through Round-Up for RMHCA is given to the local Ronald McDonald House as well. The Ronald McDonald House in Birmingham receives money from all Alabama McDonald's, except the 5 counties around Mobile, which is donated to the Mobile Ronald McDonald House.
Support goes beyond donations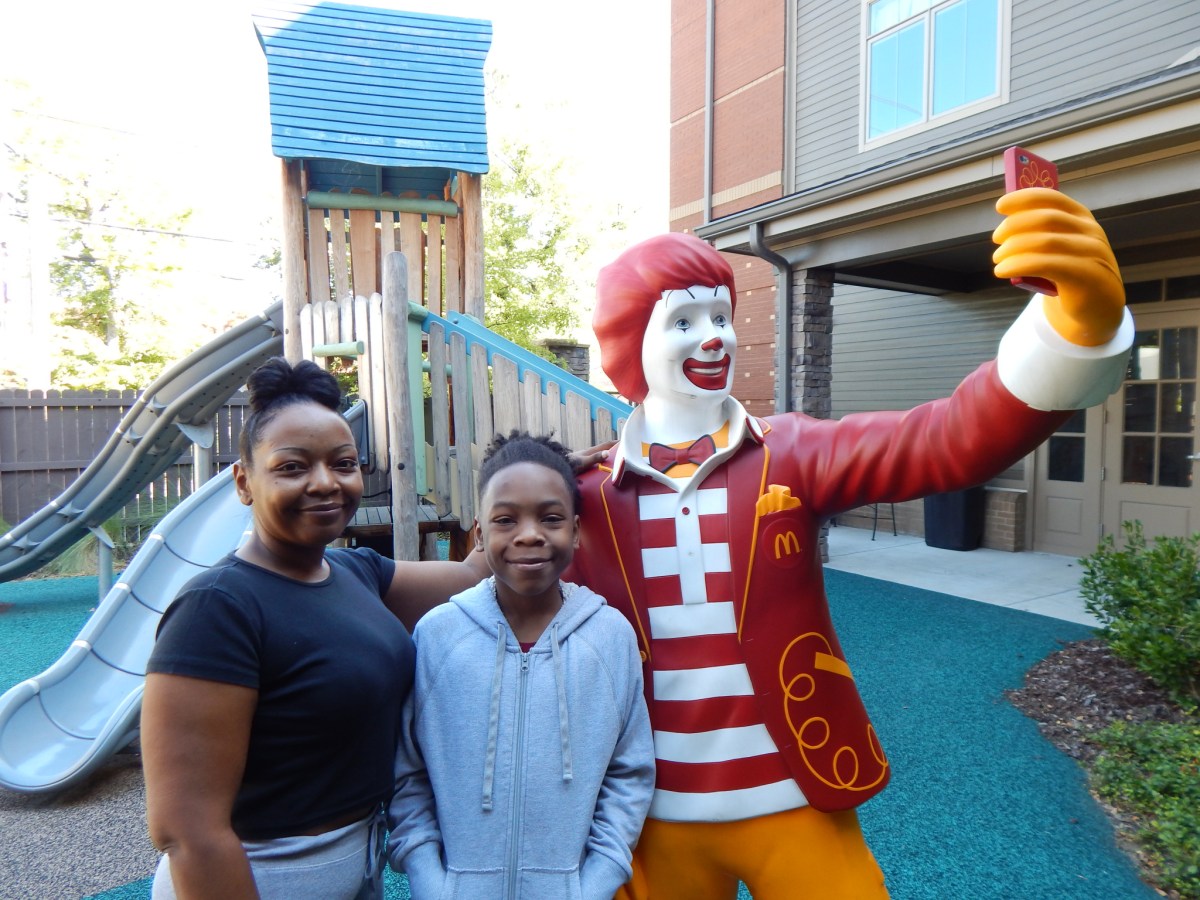 If you've ever visited the Ronald McDonald House in Birmingham or met anyone on their team you realize it's impossible not to be drawn into their loving community. That's why members of the McDonald's Corporation, including Jason and Dale, are very involved on a personal level with the nonprofit.
"When you hear the stories from the families who have stayed there your heart melts. It's hard to hold back tears. You automatically feel a need to help. Helping the Ronald McDonald House in Birmingham relieves some of the financial burdens.

It also provides a place where families can call home while they deal with sickness most of us couldn't imagine. Having two children of my own, I can only hope that something similar would be available if we ever needed it."

Jason Black
Going above and beyond
Maria Blake, the general manager at a local McDonald's, started her involvement with the Ronald McDonald House in Ohio 20 years ago when she would canvas the community asking for donations to help the charity.
"The response was overwhelming and touching. I would hear many stories of how the Ronald McDonald House had personally helped many of their family members.

The nonprofit was a saving grace for families to remain close, and not have the financial burden of paying for rooms at a local hotel and expensive dining out costs."

Maria Blake, General Manager at local McDonald's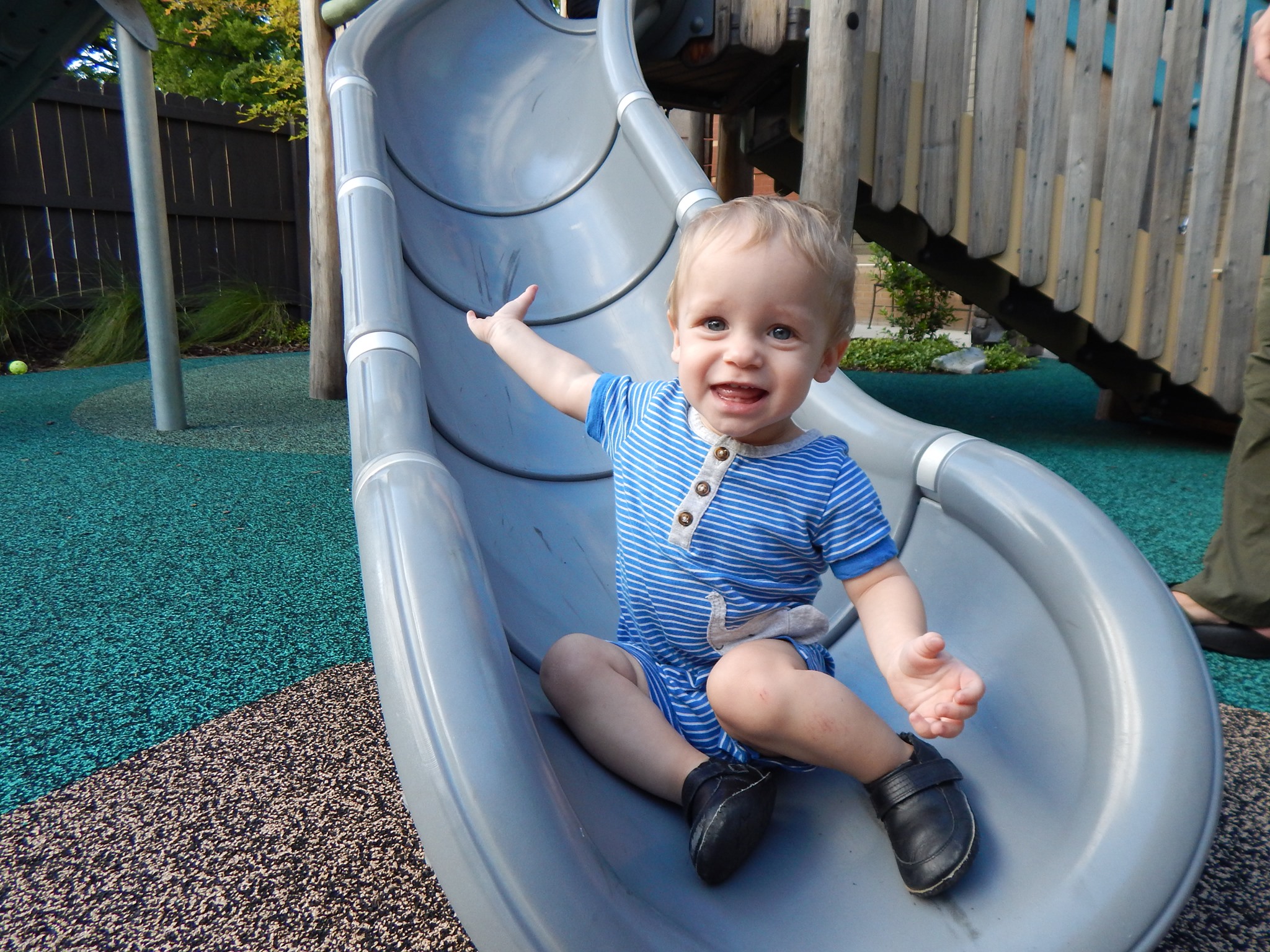 She continued supporting the nonprofit when she moved to Birmingham four years ago. After being deeply touched when she took a tour of the Ronald McDonald House in Birmingham, Maria made it her mission to pull together the team at McDonald's and give it their all when Round-Up for RMHCA launched.
This year, she set a goal for her team to raise $10,000. With passion, drive and heart her McDonald's team has already raised $12,000 and it's only June!
"I have one very special employee, Ms.Tosheia Harris, whom I refer to as my Queen of the Round Up Challenge. She is personally responsible for the vast majority of the donations we get with the challenge. She loves to personally greet each customer at her drive-thru window with the question, 'Would you like to round up your change for the Ronald McDonald House charity?' every time they visit.

And we have a great and loyal customer base who also enjoy helping. They will tell you that their lives have also been touched by the Ronald House when a family member or close friend has stayed at the house here or elsewhere. The customers are also aware of how much money we have all raised together, and they are proud of being a part in the contributions."

Maria Blake
Fundraisers don't stop at the corporate level for Ronald McDonald House in Birmingham
While 15 percent of the RMHCA's $2.4 million annual budget comes from their relationship with McDonald's, local owners and operators go beyond corporate fundraising to set up local initiatives.
The McDonald's team serves on a ground level for the Ronald McDonald House in Birmingham. They are volunteers on the board and committee, run (sometimes literally!) fundraisers, and most importantly bring awareness to all the amazing work achieved at the nonprofit.
"I have been fortunate to help do my part in a few ways. I was in a fashion show with fellow owners and operators and made comments at the Celebration of Gospel concert. I'm proud to be a part of this impactful program."

Dale Thorton
After starting with just nine rooms, 41 years later, the Ronald McDonald House in Birmingham now hosts 73 guest rooms, a playground and so much more. The nonprofit has transformed into a place where families can not only rest their heads, but live a normal life in such an abnormal time.
Don't forget to Round Up for the Ronald McDonald House in Birmingham next time you're at McDonald's. For more ways to help, visit their website, Instagram, and Facebook.
Sponsored by: