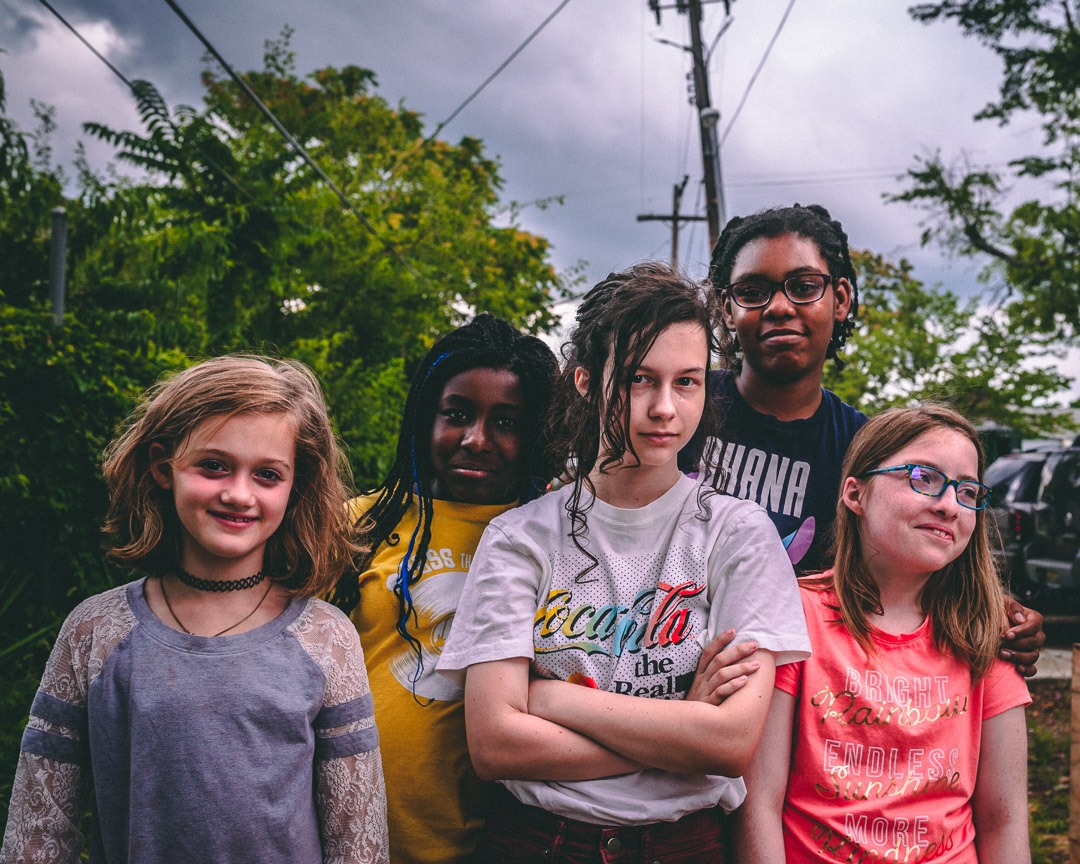 One of the most powerful ways for young people to build bridges is by getting involved in organizations designed to promote friendship, common purpose and cross-cultural understanding. We found 18 such organizations here in Birmingham, and we know there are countless others. Keep reading to find out what we learned and then let us know what we missed.
Whether your favorite method of bridge-building is through the arts, through learning, acceptance, service, peer-to-peer learning + leadership development, or through education, there's something for everyone here in Birmingham.
Building bridges through the arts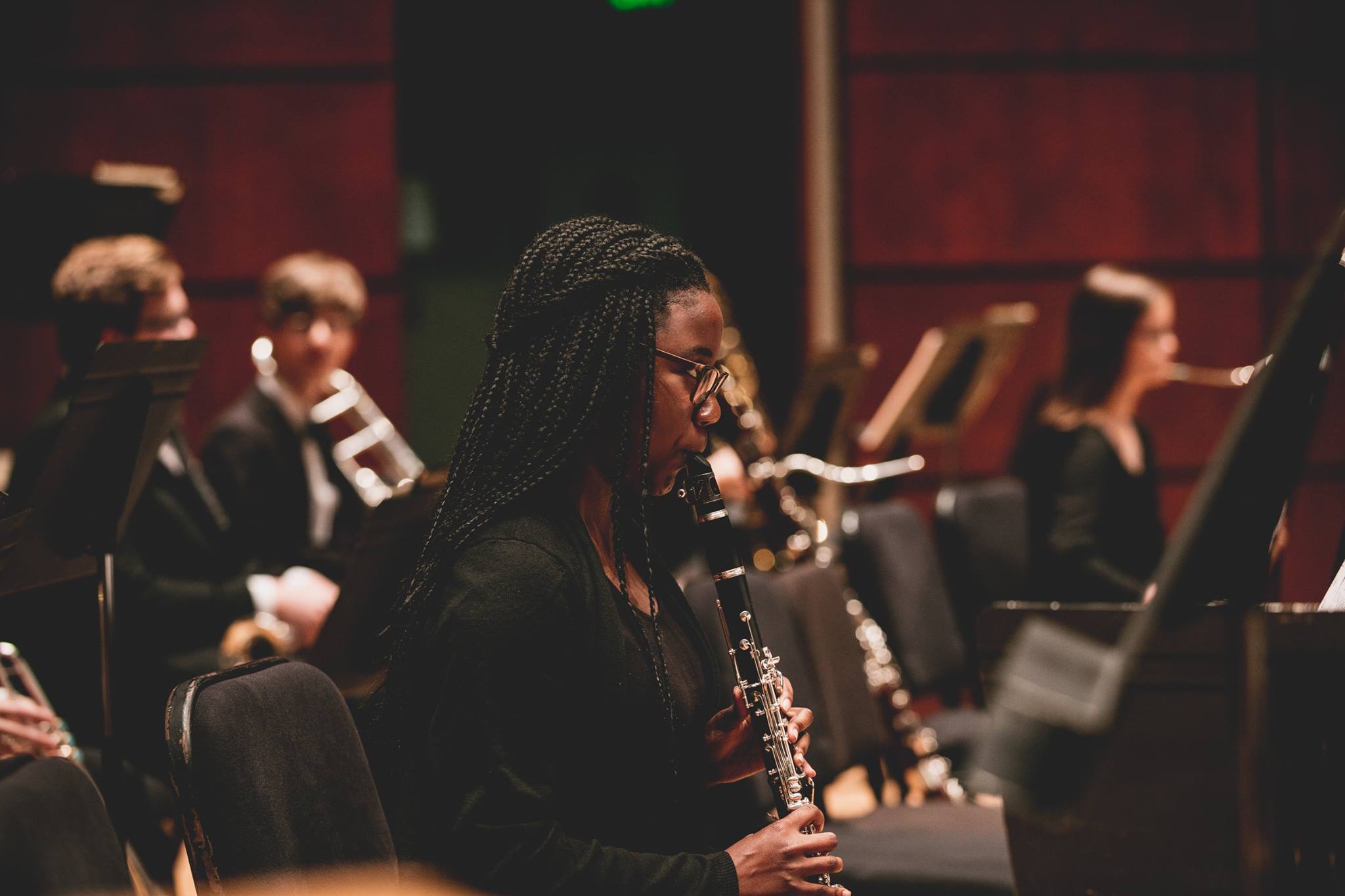 Mission: This is the place to go if you're a young person wanting to learn to play a stringed instrument. For over 30 years, they've been teaching in public schools and providing youth orchestra experiences throughout the Greater Birmingham area.
Contact: Website | Facebook | 205.329.1222
Mission: This is a week-long empowerment and creativity camp for girls ages 9-16. Participants learn an instrument, form a band and write a song. Then they perform at a Friday evening showcase. GRB values diversity and encourages all girls to apply. Financial aid is available and music experience is not required.
Mission: The Birmingham Boys Choir is a non-profit, civic organization built with the purpose of allowing talented boys in the greater Birmingham area an opportunity to more fully develop their gifts in an area of concentrated study. We make diversity a priority and have a satellite at the EPIC School downtown. We offer scholarships to all boys that qualify. We include cultural awareness through our Collaborative Concert Series by introducing our boys and the community to diverse performing groups.
Contact: Website | Facebook | (205) 767-9219
Building bridges through learning
Mission: This nonprofit is devoted to helping students develop and explore their passion for Science, Technology, Reading, Engineering, Arts, and Mathematics (STREAM). They promote collaboration to engage students in their desired discipline(s) and encourage them to innovate solutions to real-world problems in their communities.
Contact: Website | Facebook | Learn more
Mission: This Fairfield-based nonprofit's mission is to dismantle the "School-to-Prison Pipeline" by increasing the literacy rates in children of color by engaging them in literature that reflects their culture and mirrors their image.
Contact: Website | Facebook
Mission: Alabama 4-H seeks to empower youth with the skills to lead our communities, our state, our nation, and also our world. Alabama 4-H is open to all youth ages 9–18, exists in all 67 Alabama counties, and is also the largest youth development program in Alabama with more than 160,000 youth reached each year.
Contact: Website | Facebook | 334.844.2219
Building bridges through acceptance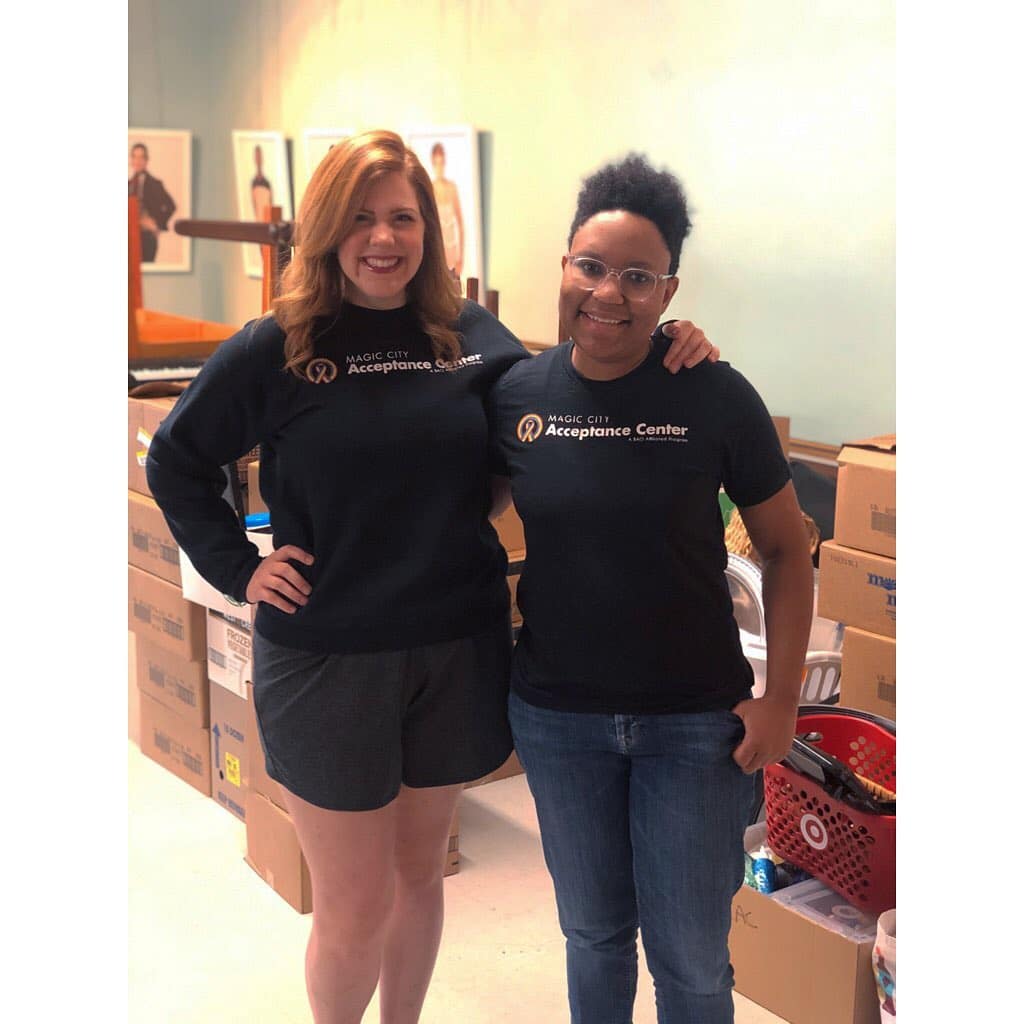 Mission: The Magic City Acceptance Center (MCAC) provides a supportive and affirming space for Lesbian, Gay, Bisexual, Transgender, and Queer or Questioning individuals in Birmingham, Alabama.
Mission: BAGSLY is an area advocacy group for LGBTQ and Allied youth, ages 13-24 in Birmingham, Alabama.
Contact: Facebook
Building bridges through service

Mission: YouthServe exists to promote youth volunteerism and leadership while giving youth the tools to make positive impacts in their communities. YouthServe empowers youth leadership through civic engagement, service, and philanthropy.
Contact: Website | Facebook | 205.521.6651
Mission: AmeriCorps VISTA (Volunteers in Service to America) members bring passion and perseverance where the need is greatest: to organizations that help eradicate poverty. AmeriCorps VISTA members serve as a catalyst for change, living and working alongside community members to meet our nation's most pressing challenges and advance local solutions.
Contact: Website | Facebook | 800.942.2677 | Jobs listings
Building bridges through peer-to-peer learning + leadership development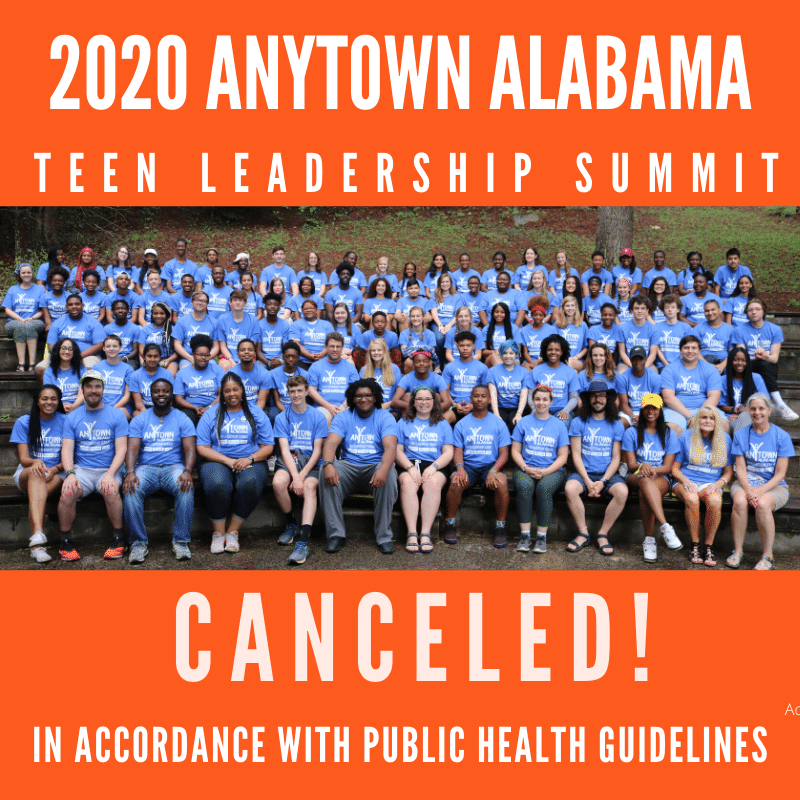 Mission: The Heritage Panel program empowers a diverse group of student leaders to make their school a more inclusive and welcoming place by creating a climate which discourages bullying and harassing behavior.
Mission: Anytown Alabama Teen Leadership Summit is a residential leadership summit that brings together a group of 80 high school students from across the Birmingham metro area and surrounding counties. Anytown Alabama participants are diverse in every way, coming from different races, genders, religions, schools, neighborhoods, immigration statuses, and abilities. Student delegates spend a week engaging in refreshingly open and supportive dialogue, forming life-long friendships, and sharing their cultures and beliefs while appreciating those of others. Delegates learn how to respond with kindness, courage, and respect to difficult real-life situations as they have a ton of fun together. Students take what they learn back to their high schools and to their lives beyond high school where cultural sensitivity and the ability to communicate with different types of people are crucial.
Contact: Website
Mission: 1. Create space for young people to connect, build community, have fun and share ideas; 2. Identify challenges facing young people in Birmingham; 3. Educate, engage and mobilize young people in Birmingham around environmental and social justice issues; 4. Build a youth agenda that addresses these challenges.
Contact: Facebook
15. Peace Birmingham
Mission: Peace Birmingham is a monthly dialogue meeting for high school students within the greater Birmingham area that provides a safe, welcoming, and open environment in which students can have open dialogue about topics that are important to them. Peace Birmingham covers a multitude of topics from the school-to-prison pipleine, youth activism, mental health, and various other topics important to our students.
Contact: Website
Mission: Girls, Inc.'s research-based programming is delivered by trained professionals who focus on the development of the whole girl, supporting, mentoring, and guiding girls in an affirming, pro-girl environment. Here, girls learn to value their whole selves, discover and develop their inherent strengths, and receive the support they need to navigate the challenges they face.
Building bridges through education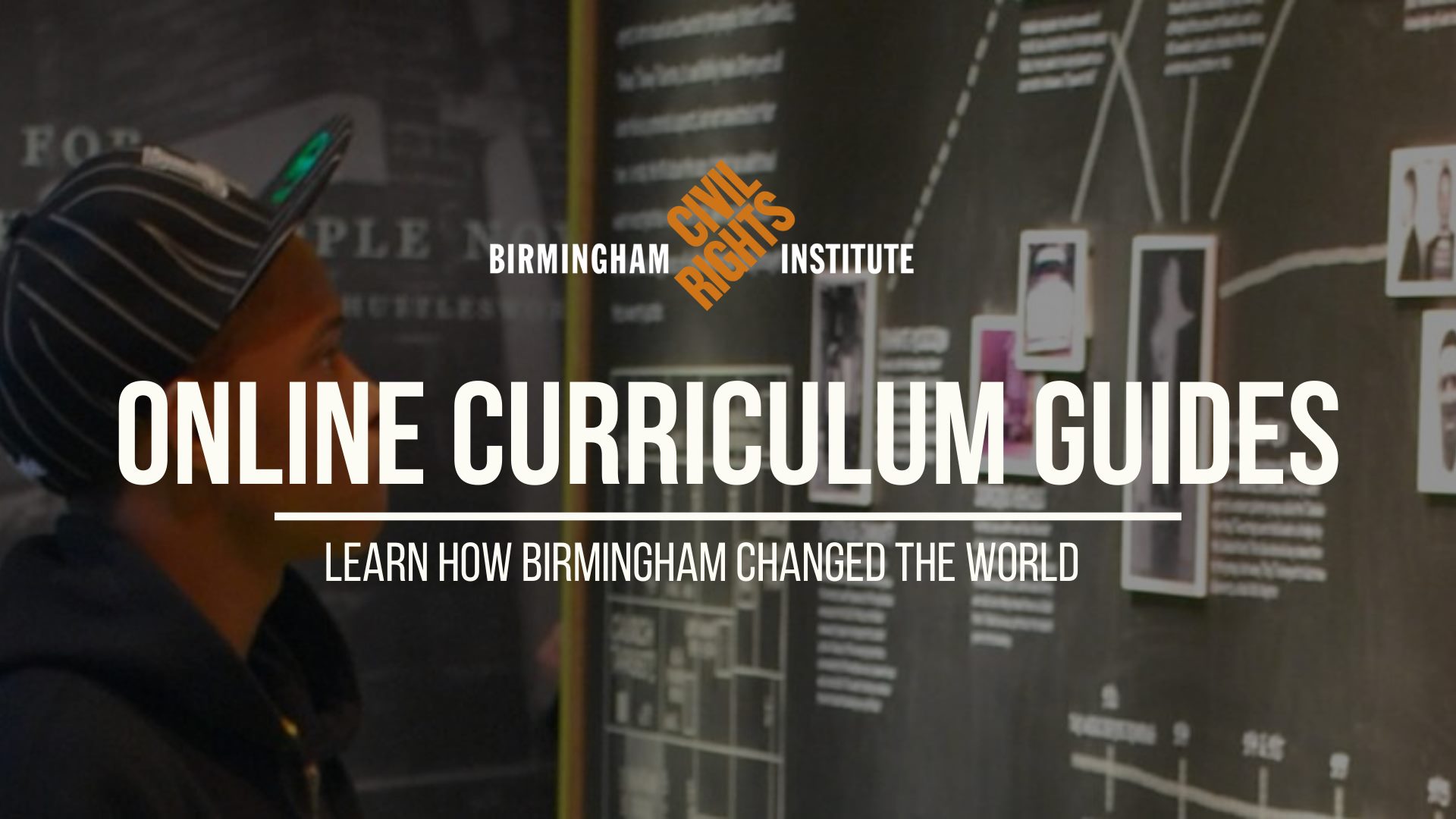 Mission: Part of our mission at BCRI is educating the public at-large about the Civil Rights Movement in Birmingham and the rest of the country. Our education department is dedicated to reaching individuals, young and old, from all backgrounds and cultural groups, to convey the importance of this Movement then and now.
Contact: Website | Facebook | 205.328.9696
Mission: To educate the people of Alabama about the history of the Holocaust so that new generations will apply the lessons of the Holocaust to the construction of a more just, humane, and tolerant future. By preserving and sharing the stories of local Holocaust survivors and commemorating the events of the Holocaust and the lives of those who perished, the BHEC seeks to promote a moral and ethical response to prejudice, hatred, and indifference for the benefit of all humanity.
Contact: Website | Facebook | 205.795.4176
Now tell us, Birmingham, what are your favorite organizations that build bridges between young people? Tag us on Facebook and Instagram @bhamnow or on Twitter @now_bham and let us know.