Sponsored
You can't spend any time with Dr. Adrienne Starks without realizing she's on a mission. Part of that mission is to help turn Birmingham's young people on to the thrill of discovery. She's doing that through STREAM Innovations, a nonprofit she founded in 2015 to bring science, technology, reading, engineering, arts and math to students in her hometown of Fairfield and beyond.
Read on to find out how she's making a difference here with STREAM and across the globe with a new ambassadorship.
1—Dr. Adrienne Starks was just named one of 125 IF/THEN ambassadors for women in STEM .
Getting selected for this ambassadorship is no small feat. This rockstar cohort of 125 women from across the country includes two women from Alabama, and Dr. Starks is one of them.
Before she came home to Alabama, she worked at the National Institutes of Health (NIH) doing cancer research comparing African American and European populations, and before that she did genetics research.
In her new role, she gets to represent Alabama and serve as a role model and source of inspiration for middle school girls.
Find out more about If/Then. Contact Dr. Starks at communication@streaminnovations.org about speaking engagements.
2—Why STREAM Innovations?
When I asked Dr. Starks what led her from doing cancer research at the National Institutes for Health (NIH) just outside DC to starting STREAM Innovations here in Birmingham, here's what she said:
"Students in underrepresented or underserved communities don't get the same level of expsoure that students in other places get. This includes Alabama as a whole, compared to what students on the East coast or West coasts get.

It's important to see people who have the same passion you do. It gives young people courage to say 'I'm gonna try something I've never seen anyone here do. That can take you places you've never imagined."
Learn more about STREAM Innovations.
3—Science is the best travel plan.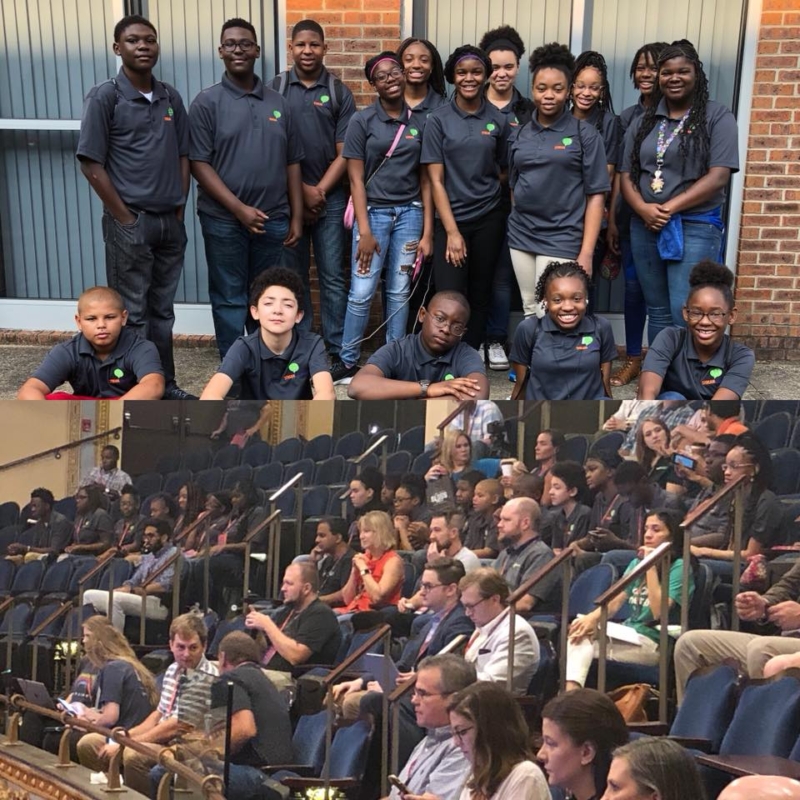 Dr. Starks, as a triple minority in many spaces within the scientific community—meaning a woman, US-born and African American—discovered that science is the "best travel plan."
For her, it's been amazing to have the opportunity to network and develop collaborations with people anywhere around the world on the basis of shared passions. "You get to go to some of the most amazing conferences all over the world doing the thing you love."
She loves helping to open doors to these types of opportunities to young people in the Birmingham area.
"Science removes a lot of barriers. Society tries to seprate us in a lot of ways – gender, class, race, exposure, what country we're from. But if you have a paper in Nature, Science or another journal, your Southern drawl doesn't matter.

Fellow scientists will look over accents, whether it's a really heavy German, Nigerian, Dutch or Southern accent. They want to hear from you because you're the person that came up with something they're interested in. That's the beauty of it, in my opinion."
4—Dr. Starks' journey from Fairfield into scientific spaces.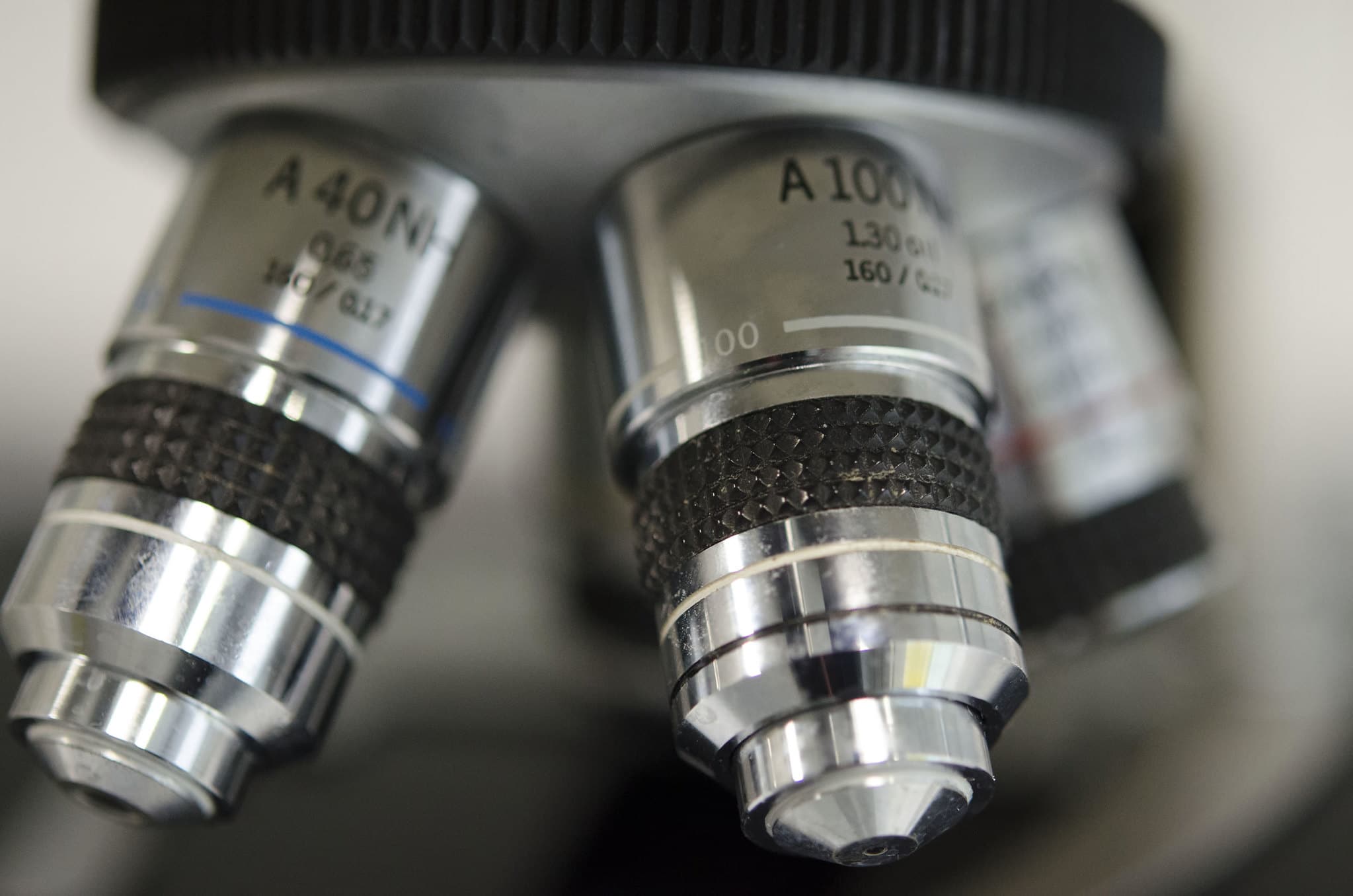 "I always wanted a microscope as a kid for Christmas. When I got a microscope, it gave me the opportunity to see something new, first from prepared slides, then from my own slides. From there, I did summer science programs at UAB. There weren't a lot of people from Fairfield in my programs.

Once I did the first program, I knew there were other programs like this. I did a program just about every summer.

When I graduated from Fairfield, I went to Alabama A&M on a full scholarship. I have two younger siblings and wanted to make sure there was no issue for them scholarship-wise. Now my younger brother, who was always building with Lincoln Logs and Erector Sets is an architectural engineer, and my sister, who was always taking care of anyone who got hurt, is an RN."
5—Dr. Starks' nephew was the inspiration for STREAM Innovations.
"When I moved back to Birmingham in 2014, my nephew would say 'auntie is a scientist.'

But one day when he was six, he questioned my credibility as a scientist because he never saw me at the bench; he only saw me at meetings.

So I went and bought a bunch of chemicals and put together a notebook for age appropriate experiments he could do with me. I was there to make sure he didn't burn himself, but he was allowed to do things wrong. I wanted him to see real science is not perfect.

This turned into the prototype curriculum for STREAM. I pressed on him the importance of imagination, because imagination is a huge part of science.

That same nephew is now engulfed in space. He loves all things NASA, universe, planet.

So when he's building Spaceships with Legos, I ask him what his spaceship needs to work. We play imaginary games where he has $1 million create what he thinks is necessary to put on the International Space Station. Then I look at it and ask "well, what about this, how will you eject from it, how will it connect to different things" and I send him back to add more pieces."
6—Imagination is everything in science.
Dr. Starks is passionate about the importance of imagination, and indulging young people in the thing that sparks their interest. She gets great joy from doing this with her nephew—and now with the young people who are a part of STREAM Innovations.
"We start with students in the third grade, because we want to be able to throw a little bit of everything at them. The world they'll be growing up in will be different. We want to help them be open to new things, to be creative and able to articulate 'yes, I like this. No, I don't like engineering (or whatever) and here's why.'

I want to support kids in finding the things they love to do. The love of that first microscope carried me all the way to grad school and postdoc. That muscle memory I developed as a kid working with microscopes made it second nature to spend hours focusing. I don't get frustrated, because I have the muscle memory to do the thing I love."
7—STREAM Innovations helps young people think in new ways
"I run a nonprofit called STREAM innovations. We add Reading and Art to STEM because we wanted to show students what they could do with those as well. We combine disciplines and passions with whatever's coming next in our world.

While I definitely try to connect careers to that, I also always try to leave a window open for students to think of things we've never seen before, by using technology or know-how of a particular industry to innovate for what we need next.

We intentionally partner with libraries and rec centers in underrepresented and underserved communities. Transportation to get to places like the McWane Center or UAB can be cost prohibitive."
Here are some of the topics STREAM Innovations has done:
Robotics and tech.
Plants and agriculture, germination and hydroponics.
How we power our world: solar, wind, water, electricity.
How the human body works: where are the organs and what do they do?
Bridge building competition.
Physics with Lego derby challenges: kids build a lego car and race it multiple times on a 38-foot ramp.
This last one really caught my attention because my kids have done the Pinewood Derby at Cub Scouts. What's cool about the Lego derby challenge is that they get to understand the physics behind why their car is dragging behind or winning, and they can continue to rebuild and race as much as they like. A true scientific process.
8—Who teaches at STREAM Innovations?
"We call our instructors Champions because they serve as a 'champion' for their success. We have a mix of volunteers and paid staff. Many are from local companies, and some are individuals who want to support students to learn something new.

We encourage the champions to support with a 'hands-off' approach so they have the opportunity to fail safely and delight in the process of figuring out how to get it right."
9—STREAM Innovations runs three key programs.
Library after school programs
3rd-6th graders
Open to anyone
3:30-4:30 one afternoon a week
In previous years, June, July, August and September
STREAM swag for students to take home (microscopes, Legos, cool things to inspire kids to keep learning)
Also, librarians pull books related to the topic and encourage parents and students to check them out.
STREAM Saturdays
Saturdays, 9:30AM-1PM
In previous years, June, July, August and September
$50 fee per student
Want to take as many as 100 kids
From across Birmingham and Jefferson County
Breakfast and lunch provided
Yoga for mental and physical health
2-hour round robin to different stations
STREAM swag (something connected to the topic)
Kids also get to take home whatever they were working on during their time there.
Previously, these programs operated in Ensley, West End, Inglenook and North Birmingham. STREAM is looking for new communities to serve.
Both the library and rec center programs were funded last year with a grant from UAB's Community Health Innovation Award.
Coding bootcamps—6 week summer programs
1st year:
Web design, with HTML, CSS, jQuery, JavaScript.
Leadership development, financial literacy and entrepreneurship.
Friday field trips to local tech companies so they can see what it would look like to potentially work in a company or start your own company.
Yoga.
2nd year:
Python.
App development.
AI via Google AI kits.
3rd year:
Computer Hardware repair.
Comptia A+ Certification prep
The recent 3rd year graduates are eager to start a student-run business building off of their 3 years of computer and tech experience. STREAM Innovations is looking for people who would like to help them with this project.
To get in, rising 7th and 8th graders apply online.
All programs are open to anyone who would like to attend. Coding bootcamps draw kids from public school, private school and homeschoolers. Essays are required with applications to show genuine interest in coding.
STREAM is currently fundraising to run these three programs this year.
---
If you think STREAM Innovations is as awesome as I do after spending an hour with Dr. Adrienne Starks, and you want to learn more or get involved, we've got all the details for you right here: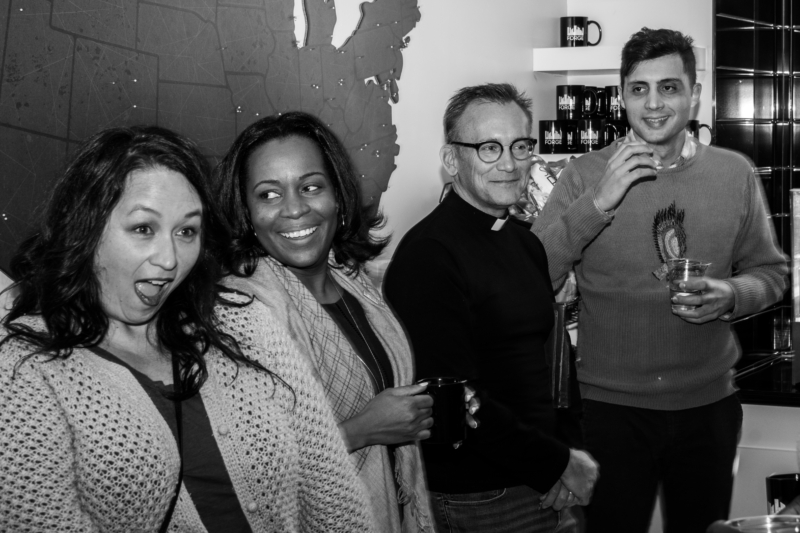 STREAM Innovations is headquartered at Forge, a fabulous coworking space on the second floor of The Pizitz. Social entrepreneurs like Dr. Adrienne Starks get to create what they love in the company of other movers and shakers in a shared space that's a cross between a library and a coffee shop. Schedule your tour today.
Sponsored