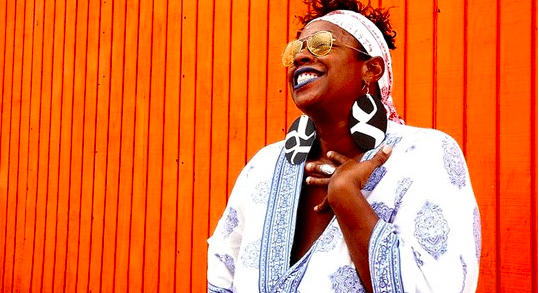 Redirecting whose pockets your dollars are going into is one of the many ways we can effect change. Birmingham has a long and 5-star list of black-owned businesses that we will continue to direct your attention toward. Take a look at 17 retail shops and companies providing creative services.
*NOTE: Hours, walk-in capability, and other factors may be affected by the new citywide curfew as well as COVID-19 regulations. Make sure to call ahead to confirm they are open.
Retail
1. Tres' Fine Clothing
2. Janelle's Attic Gold
What: Consignment, vintage and antique items and clothing
Where: 1904 2nd Ave N, Bessemer, AL 35020
Contact: (205) 213-2858 | Facebook
3. Yogi Dada
4. Jazzi B's Custom Creations
5. Jon of Art
6. Raschad Couture by Ramone Raschad
What: Custom made garments and clothing store for men and women. (He sells facemasks too!)
Where: Shop online
Contact: 205-715-8841 | Facebook | Instagram
7. C&C Beauty Supply
8. Sol-Era Brand
9. Smouve Skin Care
What: Toners, scrubbers, masks and more skincare products
Where: Shop Online
Services
10. Asthetik Bham
11. A. Boswell Photography and Media Services
What: Visual media concepts, photography, videography and instruction on visual media techniques
Where: 85 Bagby Drive Suite 221 Homewood, AL 35209
Contact: (205) 222-2133 | Website | Facebook
12. Coco Moore Makeup
13. KB's Creative Studio
What: Logos, business cards, flyers, website development and additional stationery and branding needs
Where: Shop online
14. Dollhouse Dance Factory
What: Dance studio offering a variety of classes for ages 3-18
Where: 5357 1st Ave N, Birmingham, AL 35212
Contact: 770-265-1111 | Website | Instagram
15. Valia Rose Events
What: Event planner crafting unique experiences for weddings and more
Where: 240 Oxmoor Circle Suite 106 Homewood, Alabama 35209
Contact: (205) 421-9656 | Facebook | Instagram
16. Parkway Cultural Arts Center
What: Art gallery, studio, stage and host to events in Birmingham
Where: 213 Gadsden Hwy Suite 108, Birmingham, AL 35235
17. Vibestreet Studios
For more Black-owned businesses to support, check out BE BHM, a program of Urban Impact Birmingham, whose mission is "to push BHM to become its best self by equipping all of its entrepreneurs."
They have an incredibly helpful black business & nonprofit directory. Check it out here.