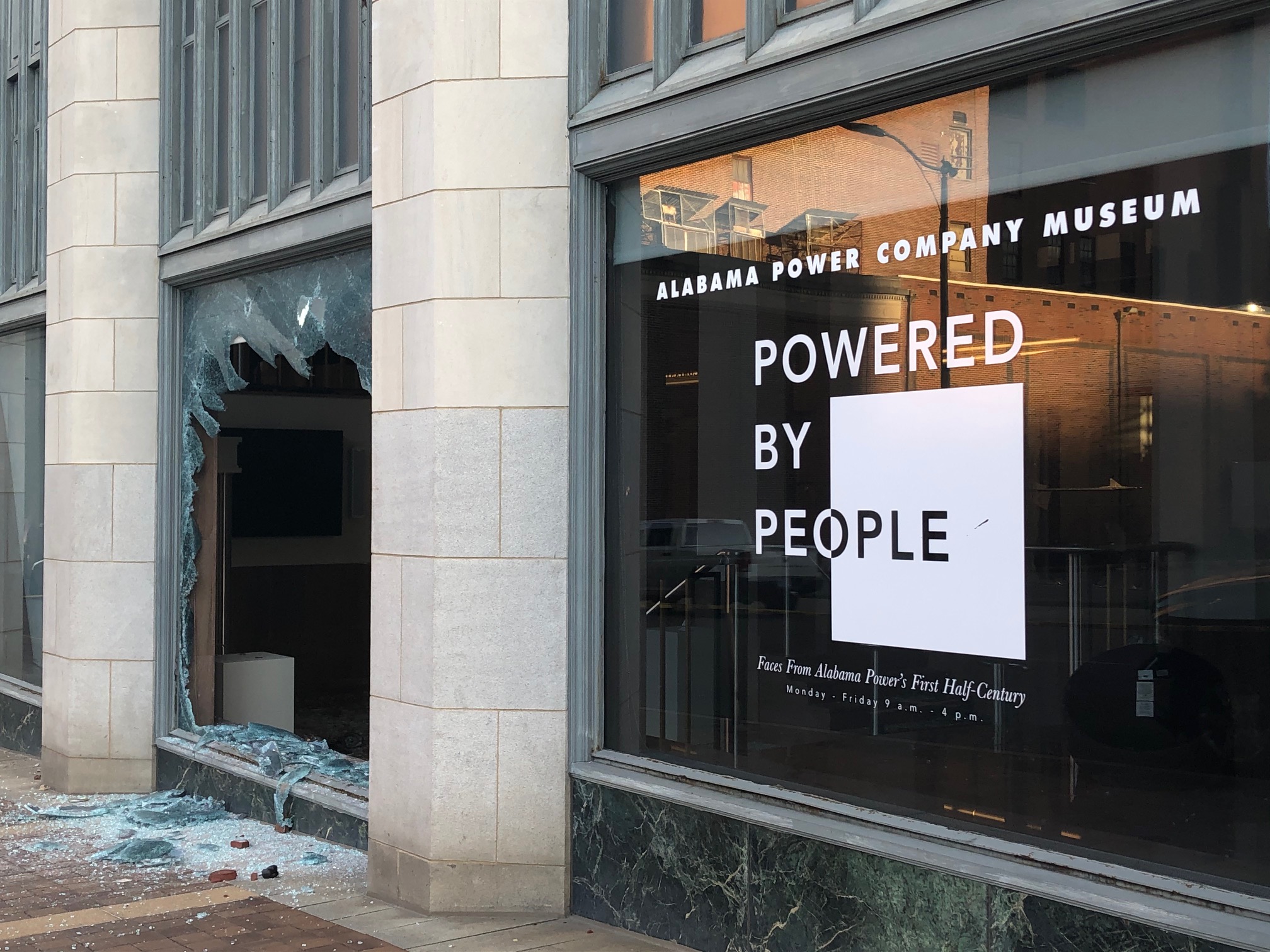 On June 1, 1871, 149 years ago, Birmingham was founded. On May 25, 2020 George Floyd was killed, on camera, by police officers in Minneapolis, sparking a national and international outcry. Today, city residents woke up to the sight of broken glass, graffiti and damaged walls.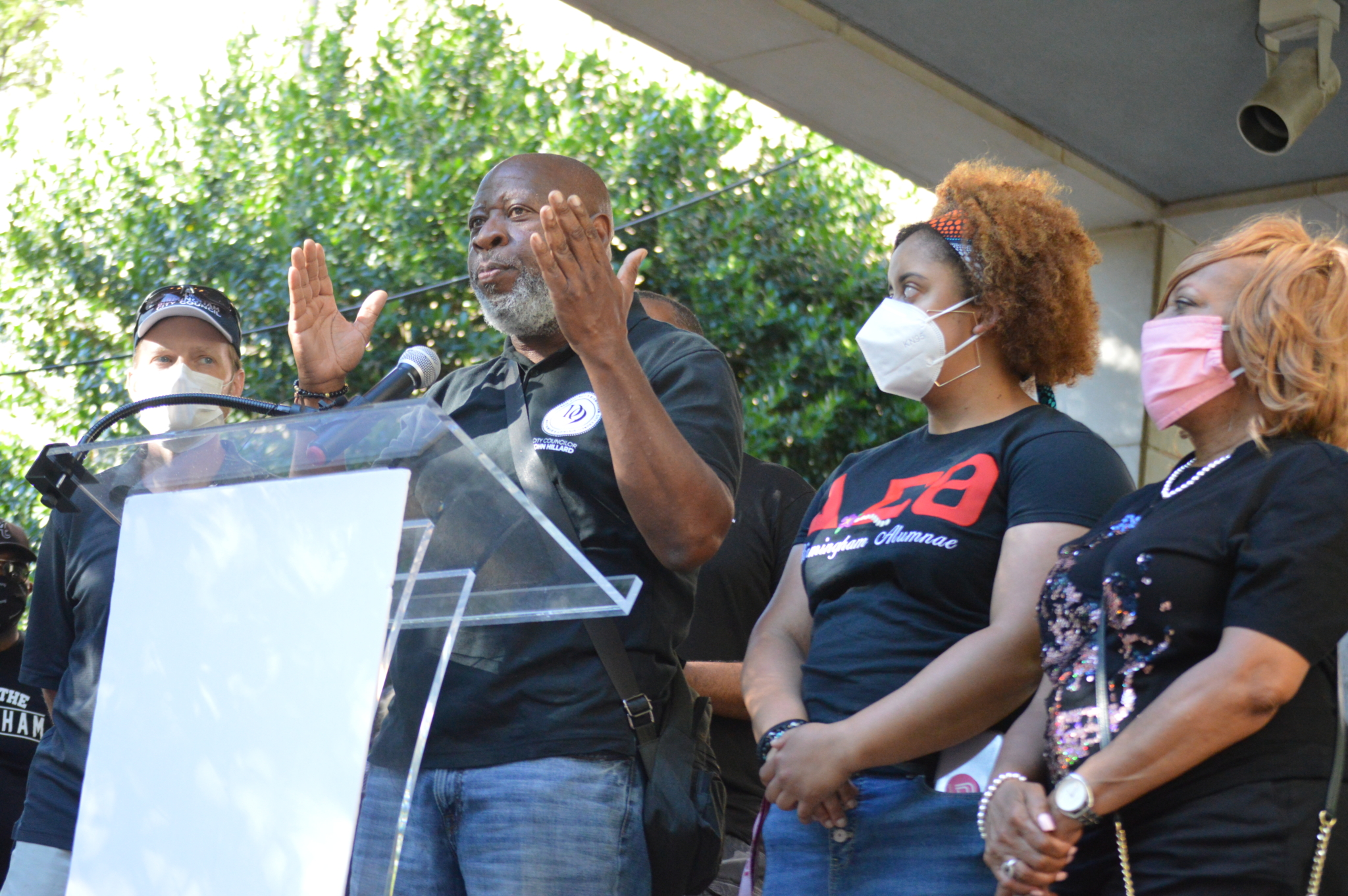 Just hours after local ministers, students, faith leaders, public officials and foot soldiers from the 1963 Children's Crusade pleaded for justice and peace on the sacred grounds of Kelly Ingram Park, rioters attacked downtown with spray paint, hammers and bricks.
This morning, business owners and neighbors have been picking up shards of glass, wiping away the stains on buildings and taking inventory.
Here is an excerpt of Mayor Randall Woodfin's response to the rioters from an 11:30PM post on the City of Birmingham Facebook page last night.
"You don't have the right to walk around busting windows, setting things on fire, damaging people's property, looting, taking things that don't belong to you. That makes you a highjacker of a peaceful rally. That makes you a highjacker of peaceful protesters. And those type of people aren't welcome in the city of Birmingham."
Damage from the Unrest
During the mayor's press conference this morning the city provided details on the damage from the evening of unrest.
14 burglaries
12 properties damaged and looted
22 responses to fires in the city
24 arrests
State of Emergency and Curfew
Also during the news conference, Woodfin announced that beginning June 1, the city will be under a state of Emergency and curfew from 7PM to 6AM every day until further notice. Businesses must provide legitimate documentation that allows employees to work during curfew hours. If you are not working, you are expected to be home.
What You Can Do to Help Local Small Business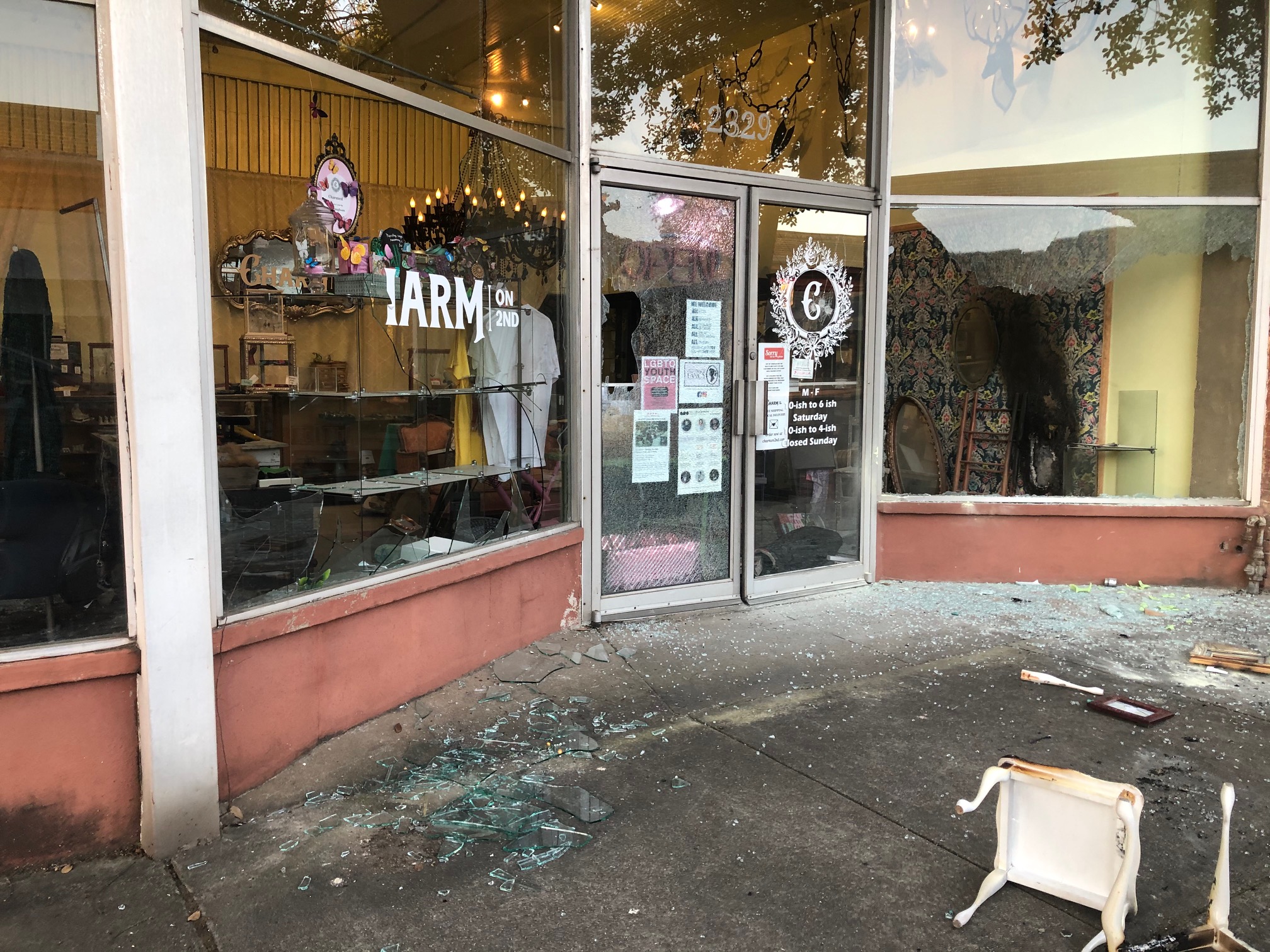 At the end of the news conference, Mayor Woodfin was asked how residents could help local businesses, especially small businesses impacted by the riots. He recommended people connect with Bham Strong, one of the new innovative agencies that has been helping local businesses during the COVID-19 pandemic.
Another nonprofit small businesses can reach out to for support is REV Birmingham which runs the CAP Program.
Also, the first of probably many GoFundMe campaigns have been launched. This morning, one such fund was started to support Charm which is located on 2nd Avenue.
Scenes from the night of May 31, 2020
Bham Now documented some of the damage from the evening's unrest. Below are photos taken between 6:00AM to 7:30AM today.