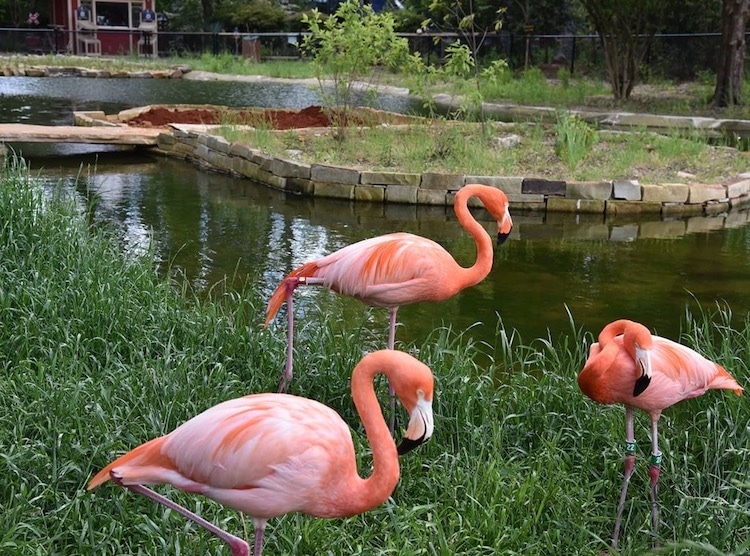 Vibrant, long-legged and oh-so unique, flamingos are one of the raddest birds ever. Recently, the Birmingham Zoo received a gift for their newly renovated flamingo habitat from the Birmingham Barons—and it's almost as unique as the birds themselves. Can you guess what it is?
If you guessed—dirt, ding, ding, ding!—you're correct. But it's not just any dirt. It's infield clay from Regions Field.
The clay was donated to the Zoo's newly renovated flamingo habitat in an effort to serve as nest-building material for the birds and to improve flamingo husbandry.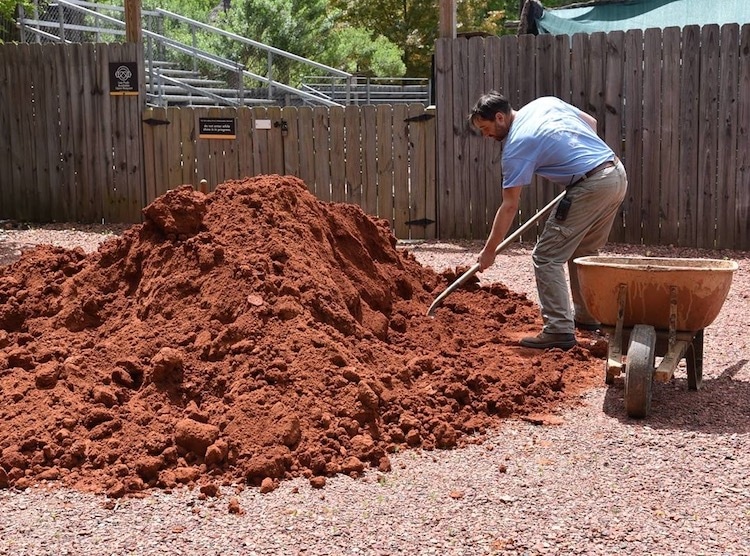 "I am very proud of the wonderful community partnership the zoo shares with the Birmingham Barons. The infield clay donation is such a unique and important gift; the donated materials are very well suited for flamingo nest building and will encourage breeding in the newly renovated flamingo habitat. More than providing clay, the Barons are supporting the conservation of wildlife and wild places by helping the zoo to fulfill our missions—I couldn't ask for a better partnership."

Chris Pfefferkorn, President & CEO, Birmingham Zoo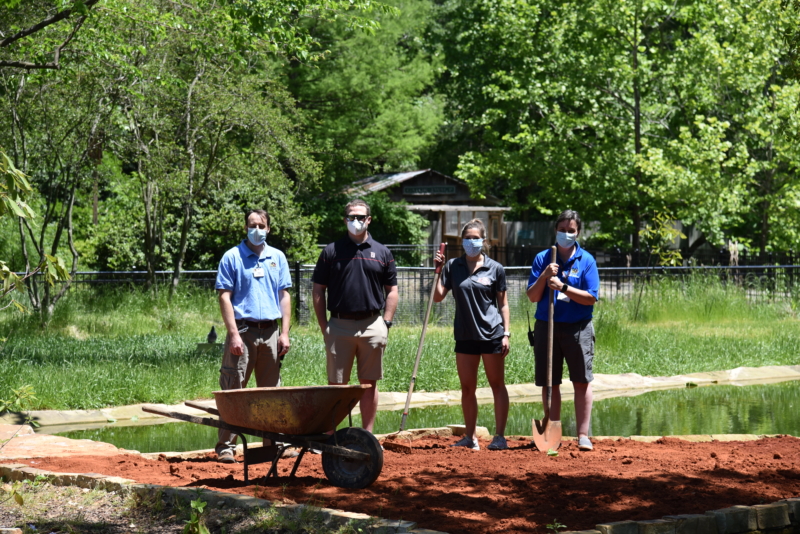 On May 1, staff members from the Birmingham Barons joined Birmingham Zoo Animal Care professionals onsite to lay portions of the donated infield clay.
"We enjoy having the Birmingham Zoo as a community partnership. Zoo animal visits on our Family Sundays are always a hit, and we are excited to bring a bit of Regions Field to the Birmingham Zoo while contributing to the growth of its animal family and conservation efforts."

Jonathan Nelson, President & General Manager, Birmingham Barons
Flamingo Facts
Pop quiz! Why are flamingos pink? The answer: from the crustaceans they eat, which contain beta-carotene.
Here are some more fun facts about Flamingos:
They build nest mounds made of mud, small stones, straw and feathers. Mounds can be up to one foot high.
There are 19 vertebrae in a flamingo's neck. (Human's only have 7!)
Their animal name is the American Flamingo. Their scientific name is the Phoenicopterus ruber.
They stand on one leg to help conserve body heat.
In the wild, the life expectancy is 40 years, and in zoos it can be up to 50 years.
What about the newly renovated flamingo habitat?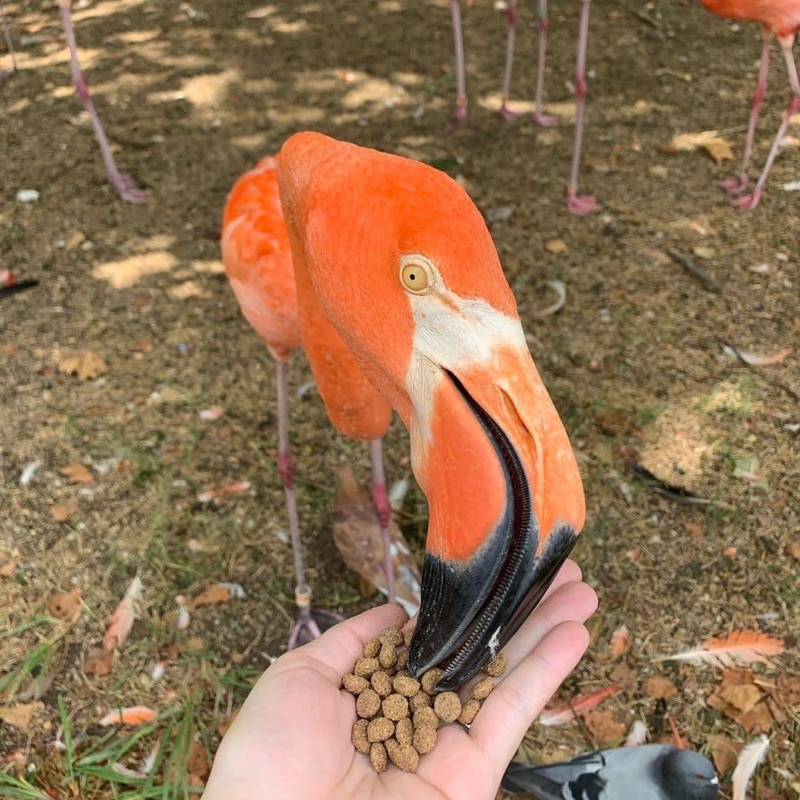 It was built near the end of 2019 and offers zoo guests a more interactive and close-up experience. Personally, I've always enjoyed feeding the zoo's many flamingos. For 25 cents, you can purchase a handful of flamingo feed and enjoy it, too.
Perks for Zoo Members
Psst! Did you know that members of the Birmingham Zoo get free admission to select Barons games at Regions Field? Talk about an awesome membership perk. Sign up to be a zoo member. 
Do you have cool photos from past visits at The Birmingham Zoo? Tag us on social @ bhamnow!