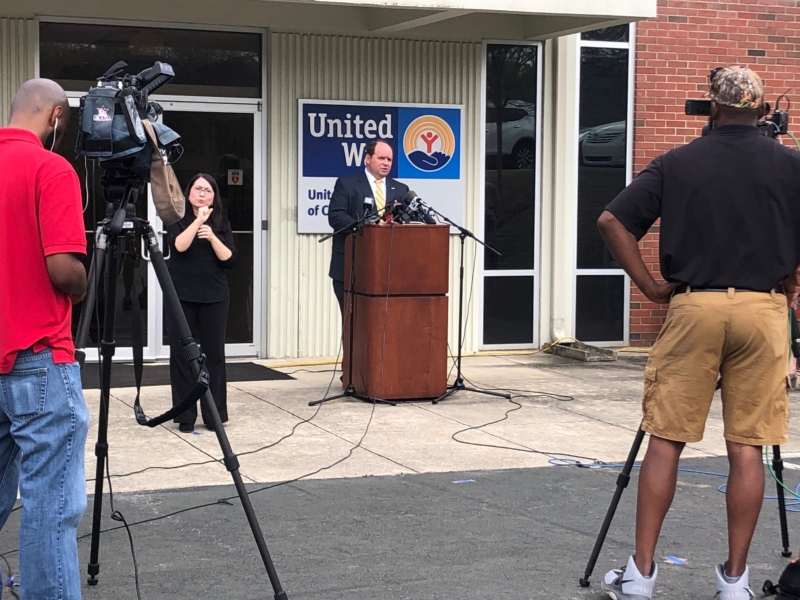 In a news conference this morning, United Way of Central Alabama's President and CEO Drew Langloh, in response to the COVID-19 outbreak, introduced the establishment of a statewide United Way Community Crisis Fund.
Joined by representatives from the American Red Cross and the Hispanic Interest Coalition of Alabama (HICA) Langloh stated that the fund will do the following:
Help feed people
Provide emergency assistance for people who need help paying bills,such as utilities and rent
Support distressed nonprofit agencies serving people negatively impacted by COVID-19.
Helping Nonprofits
Providing support for nonprofits is new to the fund, which has been activated during past statewide emergencies.
"I've been hearing from my colleagues around our community and across the state and across the country. The nonprofit sector, just like the business sector, we're stressed, our budgets are stressed, our operating budgets are stressed. At the same time, we're being asked to do more with less."
All twenty-three United Ways across the state of Alabama will have access to the fund.
The board of the United Way of Central Alabama has committed $1 million to get the fund up and running. Donors can give directly to the fund by visiting uwca.org/covid19
Major Foundations Joining Forces
United Way's fund is the 2nd community fund of its kind that has been launched locally. Last week, the Community Foundation activated its Emergency Response Fund in partnership with their donors to provide resources to our region and communities disproportionately impacted by the outbreak.
The Need is Great
Following Langloh's opening statement was Annette Rowland with the American Red Cross. She described the serious need for blood donations.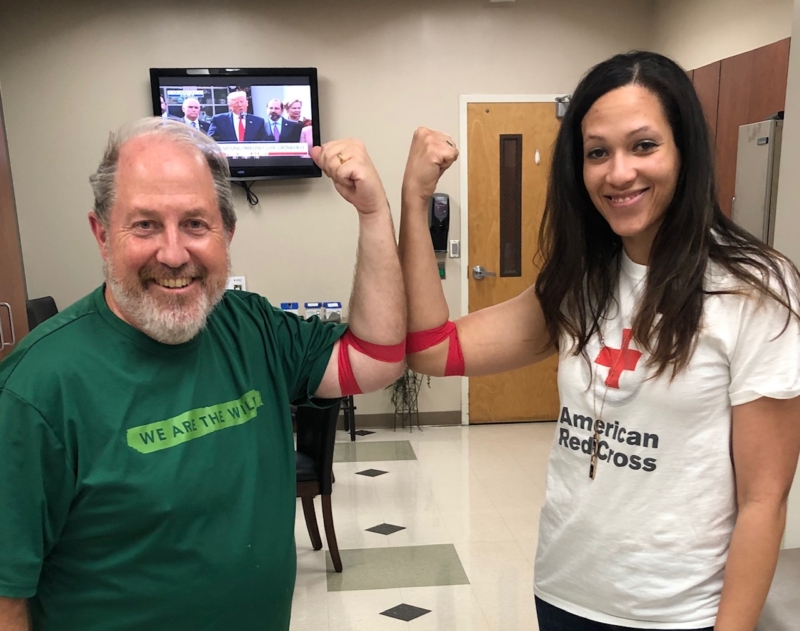 Through today, more than 5,000 Red Cross blood drives have been canceled across the country due to coronavirus concerns. That has resulted in missing over 170,000 donations.
"We also understand why people may be hesitant to come out to a blood drive right now, but we want to take this time to reassure the public that we have implemented additional precautions to ensure it is safe. We are providing hand sanitizer, we are spacing our beds to make sure that we are following social distancing practices, and we are increasing our disinfection of surfaces and equipment. Please, get out and donate blood to help prevent another public health crisis."
People can make a blood donation appointment at www.redcrossblood.org
A Bombshell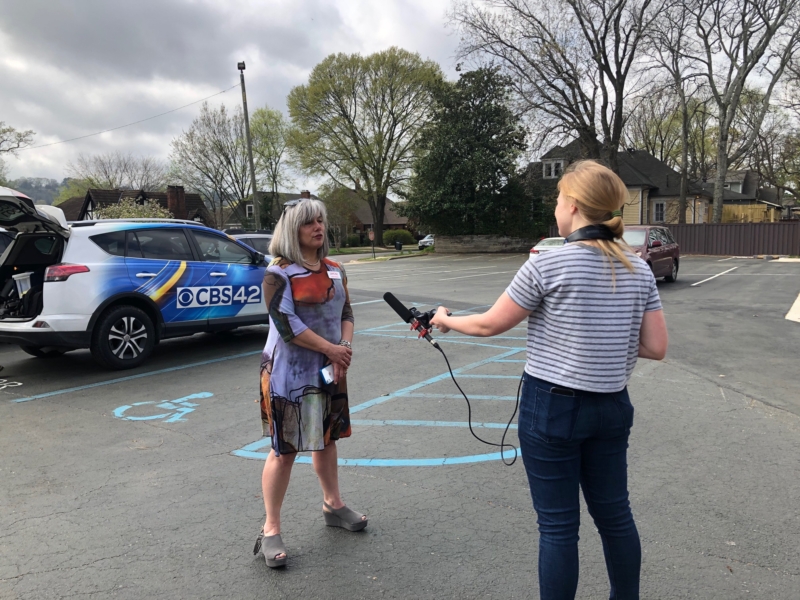 Also on hand was Isabel Rubio, Executive Director of HICA. She summed up succinctly the impact the COVID-19 crisis has had on the Hispanic community.
"This situation is hitting our community like a bombshell right now. It is critical that we get financial resources toward our non-profit sector. Please help us at this moment."
Volunteers for Meals on Wheels, United Way's 2-1-1 and a Blue Cross and Blue Shield donation to Meals on Wheels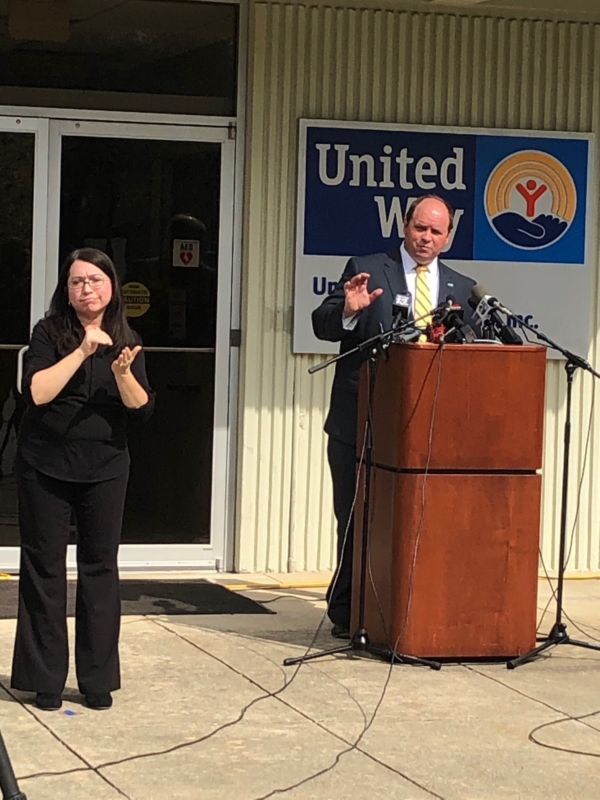 Langloh concluded the news conference urging the public to donate to the Community Crisis Fund and consider volunteering for United Way's Meals on Wheels program in Jefferson County.
He encouraged residents to use United Way's 2-1-1 information referral system, an invaluable service that assists people in need. Moreover, he reminded the community to contact United Way's 2-1-1 about resources they may have available, so it can be included in their database.
Last, Langloh thanked the Caring Foundation of Blue Cross and Blue Shield who has committed $200,000 to help Meals on Wheel feed its seniors.
How to help
Want to help? Visit United Way of Central Alabama's COVID-19 Community Response website at: https://www.uwca.org/covid19/
It has all the resources in one place – from volunteering to making a donation to learning about 2-1-1.
Also – About Nonprofits
Don't forget, Bham Now is developing guides about our region's nonprofits in the midst of the COVID-19 crisis.  Please have your favorite nonprofit fill out our FORM – HERE