I recently stopped in to Homewood Music and met the owner, Bob Tedrow. Let's just say I know where I'll be going for my music needs from now on.
A Small-Town Atmosphere
Although his internet presence is extensive, Bob proudly claims that Homewood Music is decades behind the times. Maybe it's the small-town atmosphere, the dozens of handmade instruments that line the walls, or the 1928 Model A Ford that he drives to work every day. Either way, Homewood Music is unlike any music shop you're likely to visit.
Bob grew up in Fort Collins, Colorado, but moved to Birmingham in the late 1980s when his wife attended Cumberland School of Law. The couple fell in love with the city (who can blame them?) and decided to stay.
Homewood Music
As he adjusted to life in the South, Bob started repairing instruments while his wife was in school. He'd drive downtown, pick up instruments from pawn shops, city schools and the Symphony, and repair them that night. Then, he'd drive them back the next day.
He started Homewood Music in 1989, right next to Nabeel's Café & Market. He recently moved to a new location with a larger workspace.
Concertinas—a Rare Talent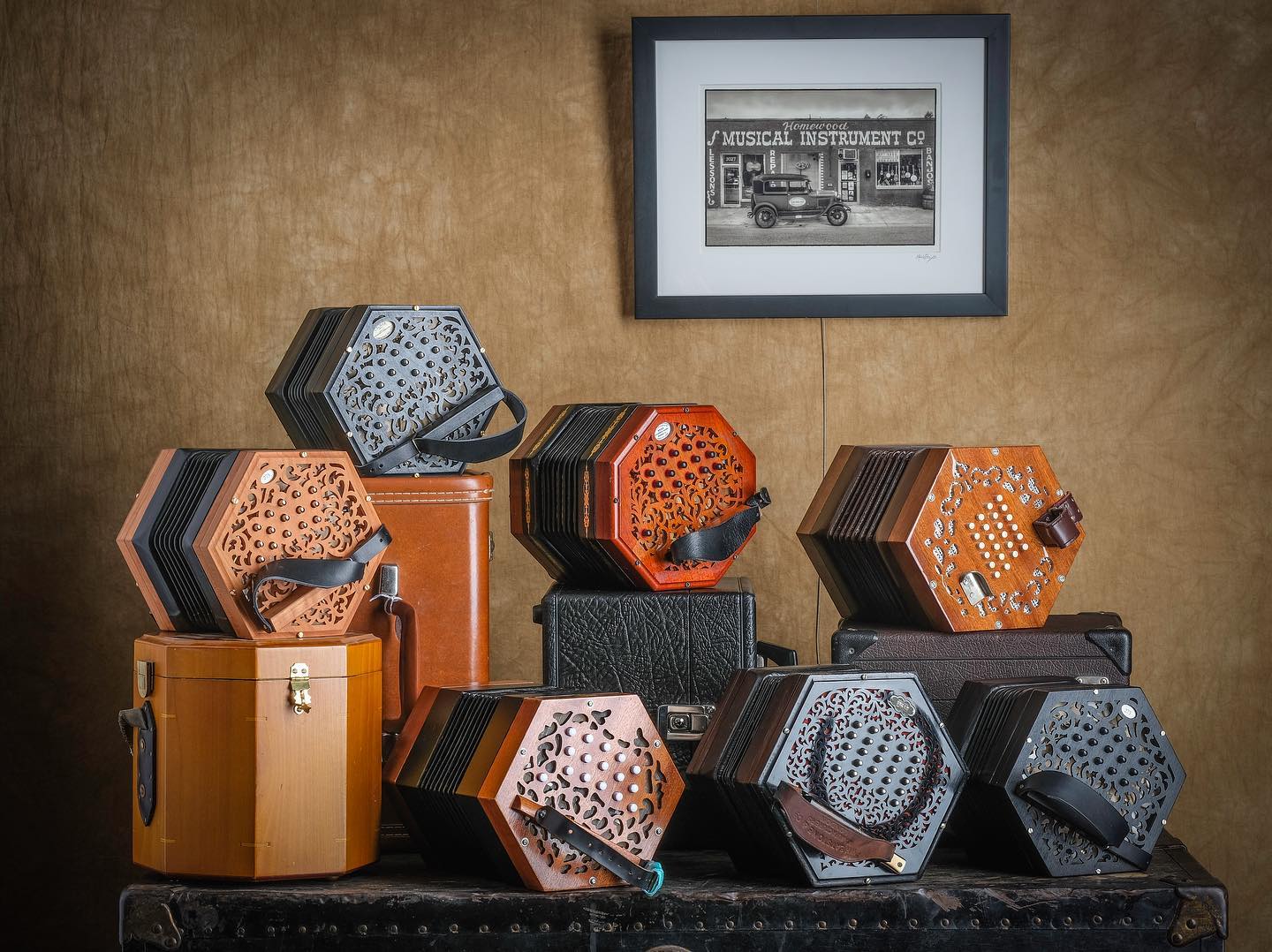 Although Bob builds and repairs nearly any type of instrument, he is most famous for his concertinas. And for good reason—he is one of very few people in the world who CAN build them!
Since the concertina is a very obscure and hard-to-build instrument, very few people in the world build them. According to BhamWiki, Bob Tedrow is one of three people in the United States who can.
So why are concertinas so hard to build? Well, each instrument has more than 1,000 moving parts! Over the past 20 years, Bob built around 100 concertinas. Now, they are all around the world—Ireland, England, Spain, France, China, and more.
Make Sure to Visit Homewood Music
If you're looking to pick up and learn an instrument in Birmingham, you won't go wrong by visiting Homewood Music.
What is your favorite experience in Homewood Music? Let us know by tagging @bhamnow on social media!