Sponsored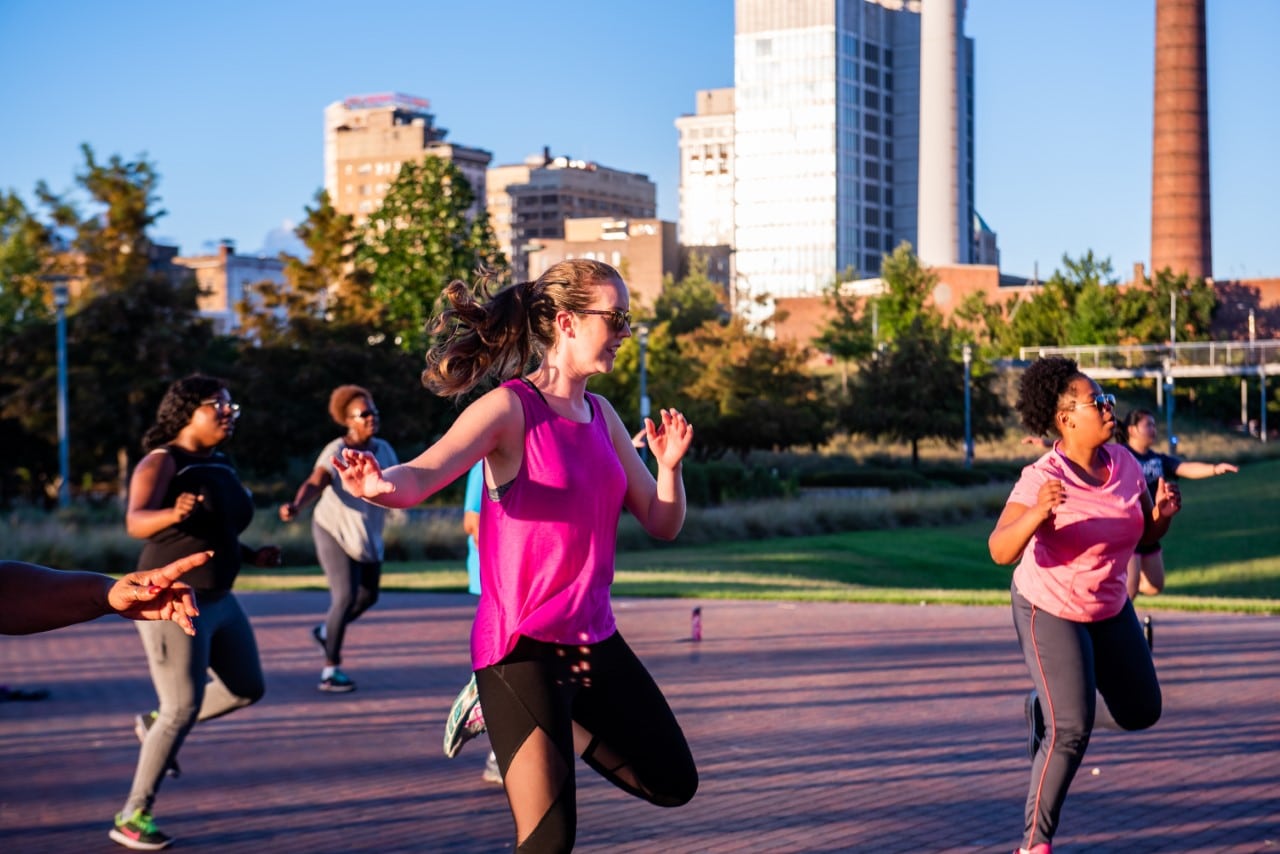 CANCELLED FOR NOW. Spring is almost here, which means it's time for one of our favorite activities downtown—free exercise classes at Railroad Park! Here's everything you need to know about this year's Get Healthy on the Railroad classes from Blue Cross and Blue Shield of Alabama. 
1) Railroad Park has been keeping Birmingham fit + fun for a decade!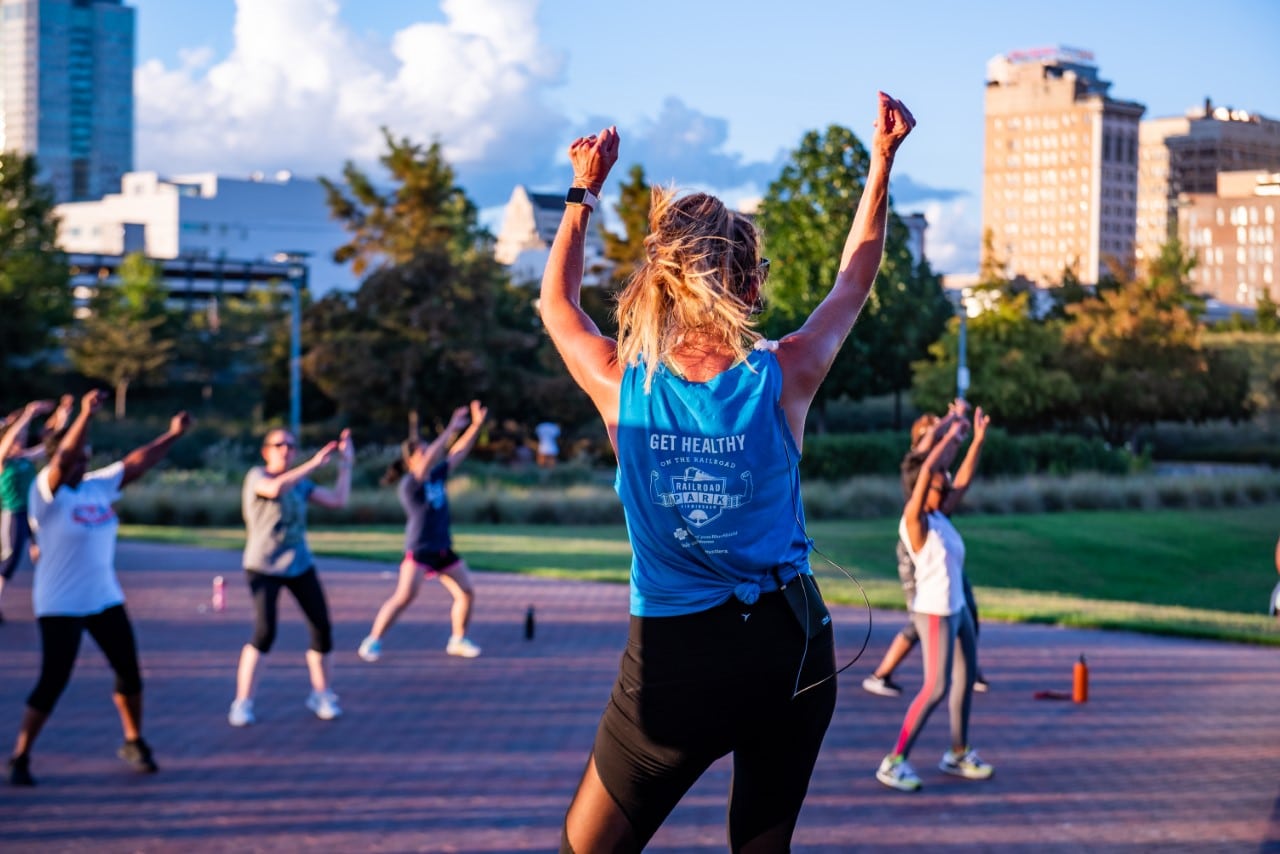 2020 marks the tenth anniversary of Get Healthy on the Railroad, Blue Cross and Blue Shield of Alabama's free exercise and cooking classes at Railroad Park. Can you believe it?
Each year for the last decade, the company has sponsored these classes to help our community get and stay healthy. And what better place to do that than right here in beautiful downtown Railroad Park?
"Blue Cross and Blue Shield of Alabama helped us establish a program that boosts physical and mental health, basically of anyone over the age of six who wants to participate. I can't think of another program in the region that serves as wide a portion of the population. It's completely accessible, in that it's free to participate, and it's designed to serve all ability levels and exercise tastes. From the early days, this program took us from being a beautiful, unifying element for the city to being an active greenspace that serves thousands of people throughout the community."

Camille Spratling, executive director, Railroad Park Foundation
2) Mark your calendars—classes start this month.
Classes take place Monday through Friday from 6PM to 7PM, March 9th through October 30th at Railroad Park.
3) The lineup of fitness classes includes something for everyone.
The classes include upbeat options like Zumba and hip hop to relaxing alternatives like yoga. They're also open to all fitness levels.
Below is a list of classes and times:
Senior Fit (Tuesdays at 8AM, May through October): Low-impact workouts that focus on flexibility, endurance, balance, and strength.
Hip Hop Cardio (Mondays at 6PM): A high-endurance class featuring hip hop choreography.
Bootcamp (Tuesdays at 6PM): Interval workouts designed to tone muscles, build endurance and boost metabolism (even after class ends!).
Zumba (Wednesdays at 6PM): A Latin-inspired dance fitness class that combines basic dance moves with aerobic steps.
Yoga (Thursdays at 6PM): A yoga class for all experience levels that strengthens and tones the body while promoting balance and flexibility.
Family Fun Friday (Fridays at 6PM): This one includes team activities like kickball, soccer and wiffleball for the entire family.
4) Cooking classes will start soon, too!
Blue Cross and Blue Shield of Alabama's Get Healthy cooking classes will start on May 31st and run through the end of September. Every Sunday afternoon, chefs will hold cooking demonstrations and food tastings featuring seasonal recipes. Yum!
The first 100 attendees to sign in at these classes receive a parcel of free produce sourced through Piggly Wiggly so they can try the recipe at home. Bon appetit!
All cooking classes take place on the Regions Bank 17th St. Plaza in Railroad Park.
5) Know before you go
Exercise class participants don't need to preregister, but you do need to show up 15 minutes prior to the class start time. Classes are held at various locations in the park depending on the weather. Should inclement weather arise, check Railroad Park's Facebook and Instagram for notices about cancellations.
Who's ready to get active in the park? Let us know @BhamNow!
Sponsored by: