Sponsored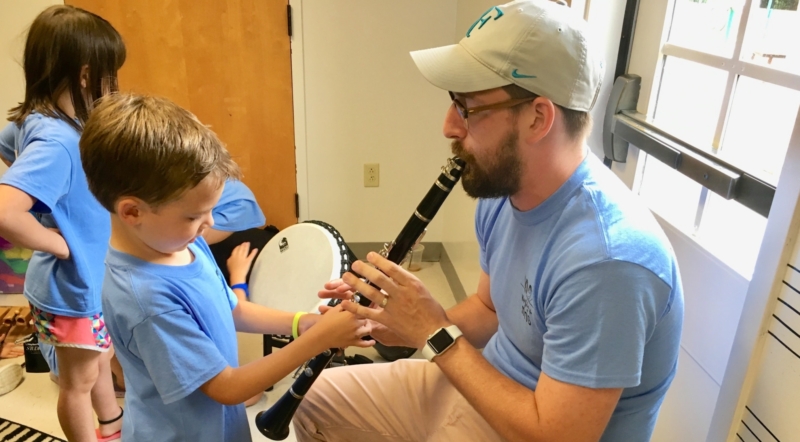 Does your child love music? The arts? Looking for that perfect stay-at-home weekday summer camp?
We found the place for you. Check out Samford Academy of the Arts' wide range of camps offered this summer. Online registration opened earlier this month at:
https://www.samford.edu/academy-of-the-arts/summer-camps
Space is limited.
Something for Everyone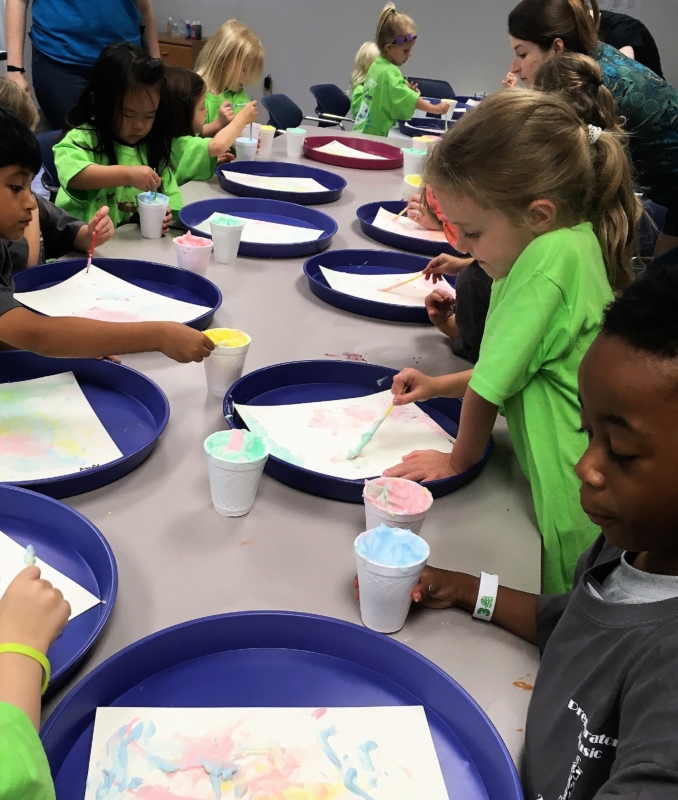 Laura Beth Mitchell-Bisset, Music Coordinator of the Samford Academy of the Arts, sums up Samford Academy for the Arts Summer Camps best:
"We believe at the Academy – artistry is for everyone, at any level and any age."
Adventures in Music Camp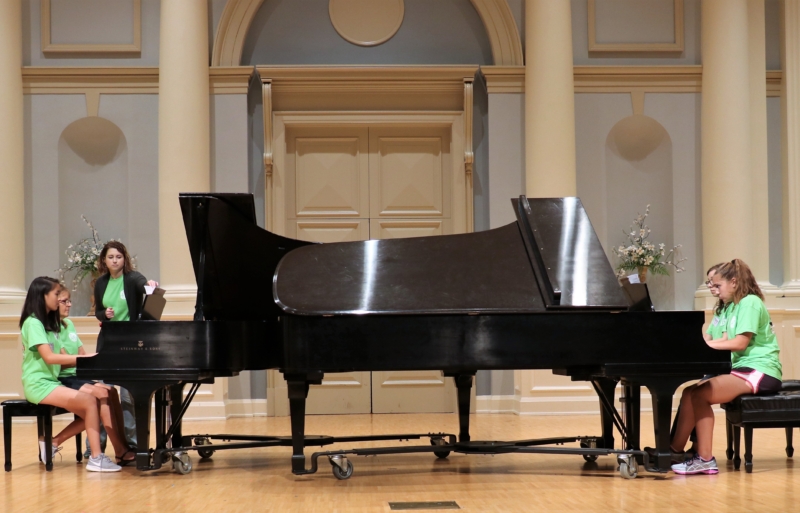 Take for example, Adventures in Music Camp. Samford has been holding this camp for over 30 years. A lot of students grow up attending this camp.
"I started teaching some kids at 8 years old, who are now seniors in high school," added Mitchell-Bisset.
Adventures in Music is open to students who are interested in continuing their studies in piano and voice. Throughout the week, they take classes on music theory, music history and performance etiquette. That's just the class work.
There are many fun activities during the week.
According to Mitchell -Bisset, students are organized into teams. They do a scavenger hunt around Samford's campus all based on this year's theme. Teams do poster art. And there is a game everyone plays called "Who wants to be a Music Millionaire".
Two Recitals
On Friday, there are two recitals. One is an optional recital for solo performers, or students can opt to sit back and watch their friends perform.
In the evening there is a gala recital. The piano students work with ensembles all week—sometimes a duet, usually a quartet. Over the course of a week they learn a piece together and perform it that Friday night.
"It is remarkable to see the students pull it all together, " said Mitchell-Bisset. "The kids form friendships that extend outside camp. Piano and music can sometimes be solitary. This gives them a chance to see other kids who are doing music, and bringing together their creative energy."
Learn more about Adventures in Music Camp – HERE
How about the little ones?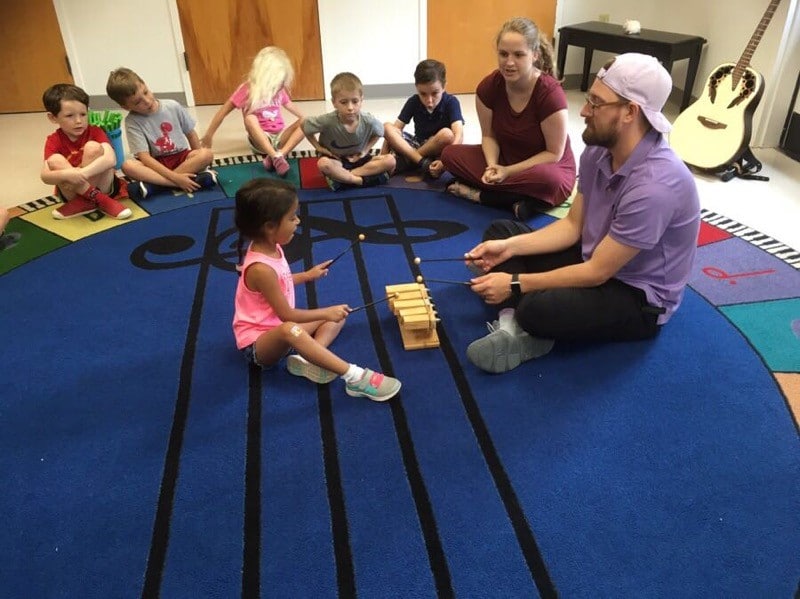 If you have a child that is four to six years old who is not quite ready for Adventures in Music yet or the Bulldog Art Camp, try Music and Art for Minis.
It's a fabulous learning experience for preschoolers! "Minis" are taught by Samford Academy of the Arts experienced preschool faculty. Activities include singing, movement, listening skills, art projects, instruments, games, music history, recreation and daily snack.
Mitchell-Bisset described how the children listen to folk music and learn how to dance and move freely.
"They learn basic things like folk melodies. We want that big circle time with the whole group to be fun interactive songs. Before they leave each day, they get to dance around. They have less structured time. It is always fun to see them dancing out of the rooms when they go to see their parents."
Along with the dancing, by the end of the week children will have completed up to eight art projects ranging from bubble painting to chalk art. Weather permitting, they do get to play outside.
Learn more about Music and Art for Minis – HERE
And all that Jazz
The third music camp is the newest (introduced last year)—Jazz Camp. Geared toward middle and high school students, Jazz Camp provides students opportunities to improve their skills, especially if they perform Jazz at their school.
The camp is focused on music theory class and learning how to do jazz well. The camp culminates in a concert on the last day.
"The best reward is seeing the students walk off the stage after the concerts and say, 'I did this in 5 days. I learned this piece and performed it and had a blast.' That is alway my favorite part," concluded Mitchell-Bisset.
Learn more about Jazz Camp – HERE
Art and Writing Camps
And don't forget, Samford Academy for the Arts offers special art and writing camps.
There are two camp sessions called "Bulldog Art Camp" for students 1st through 5th grade.
Got a teen? Try the Art Studio for Teens (Grades 6-8).
If you have a future author at home, there is even a camp titled Tween and Teens Writing Camp, a camp for students 11 to 15 years old.
Register Now!
Space for all Samford Academy of the Arts summer camps are limited. Don't miss out! Register today.
Sponsored by: