The wait is almost over–Birmingham's newest brewpub is set to open in April. Here's what you need to know about the new Monday Night Brewing brewpub in Parkside.
The History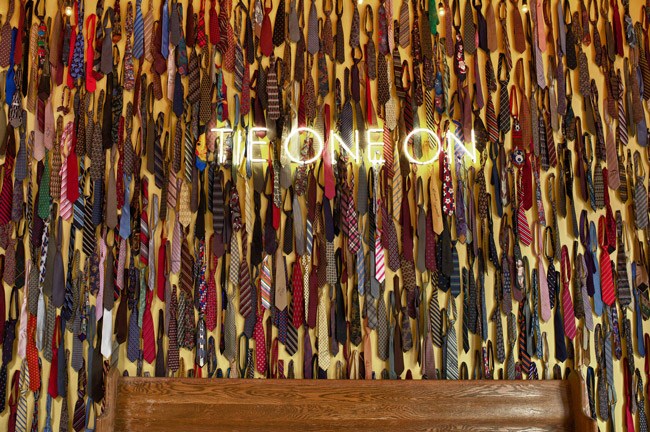 Monday Night Brewing began as a hobby between three friends in Atlanta. As their home-brews became more and more popular, the three founders (Jeff, Joel and Jonathan) decided to leap headfirst into the business. Monday Night Brewing officially launched in 2011. Since their first two location in Atlanta were such a hit, they decided to expand outside of Georgia.
Monday Night only distributes their brews in three states–Tennessee, Alabama, and their home base of Georgia. For their new location, Monday Night chose Birmingham over Tennessee. They must have heard that Birminghamians love their craft beer.
The Brewpub
Since Monday Night decided to expand into Alabama, they decided to go all-in. The new 10,000-square-foot location cost roughly $1.5 million, and will employ around 20 people here in Birmingham. This brewpub's aesthetic is that of an old garage (think Trim Tab) but with more neon.
In addition to their beverages, the new location will be the first time Monday Night Brewing offers a full food menu. With appetizers, guacamole and tacos, this Mexican food concept will perfectly compliment your favorite brew.
The Brews
The Parkside location will serve 20 unique brews on tap, as well as a full bar with wine and specialty cocktails. Each beer has a fun, wacky name–like Slap Fight IPA, Drafty Kilt Scotch Ale, and Space Lettuce Double IPA. One of my personal favorites is the Dr. Robot blackberry lemon sour.
Monday Night Brewing Coming April 2020
If you just can't wait to try one of Monday Night's delicious brews, you can find them in just about any local grocery store or bar. Give one a try (I recommend Dr. Robot) and make sure to come out to Monday Night Brewing in April.
What is your favorite beer at Monday Night Brewing? Let us know by tagging @bhamnow on social media!