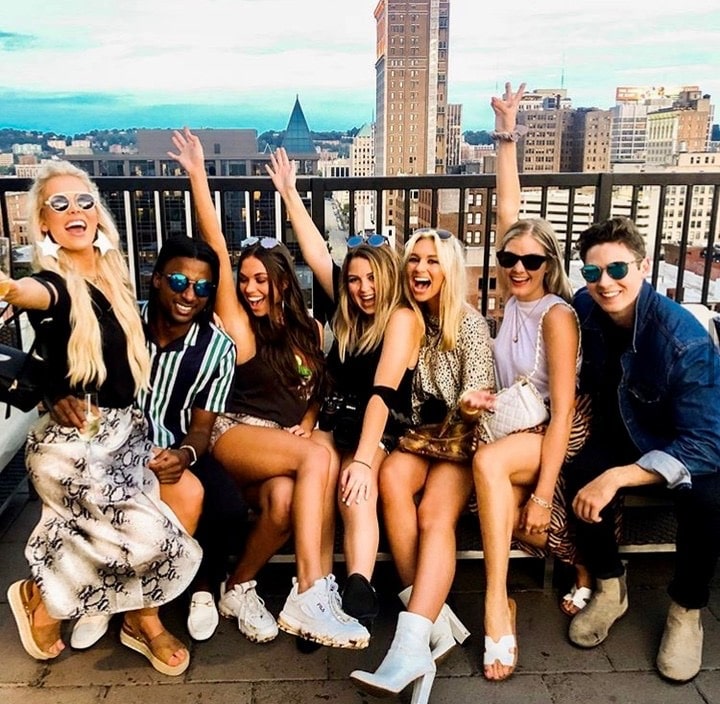 Get your planners out, Birmingham! There are a lot of great events happening all weekend long. Here's what's taking place January 24-26.
---
---
Featured Events
Escape the Indoors!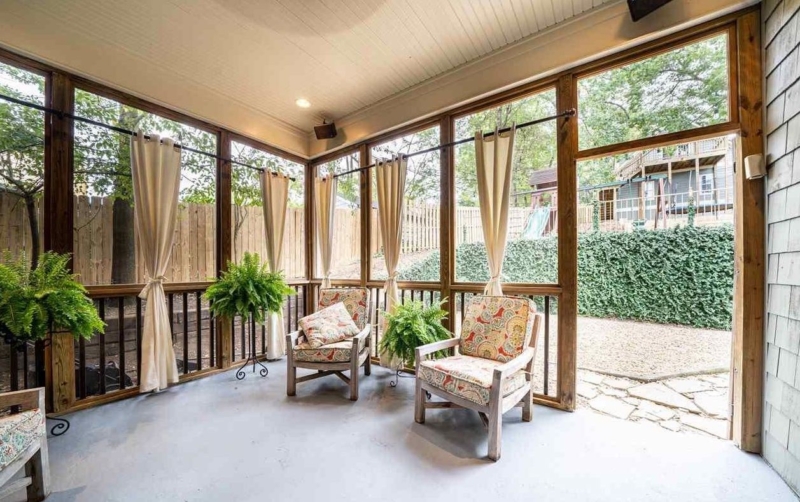 Did cold weather keep you bundled up inside all week? Get ready to bust down those doors as you escape into sunnier temps and discover these open houses sporting cool porches and backyards. 
Did you see that strike?!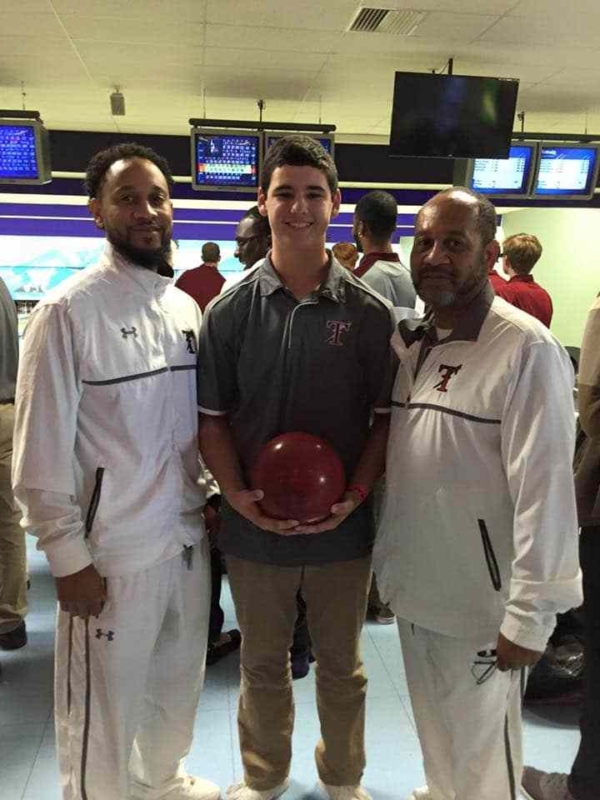 Early Friday morning at 8AM on January 24, student athletes complete in and around the Magic City for Alabama High School Athletic Association (AHSAA) titles in wrestling and bowling. If you missed these early morning events, there are more to come this February in a range of sports like basketball and indoor track. Don't miss out! Buy your tickets in advance. For some fun AHSAA sports facts, click here.
Stars in the Sky, Stars on the Stage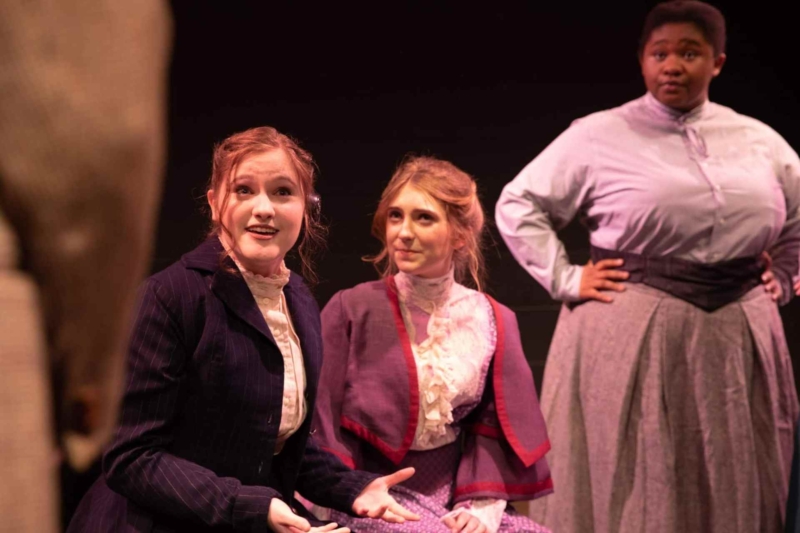 Discover the awe and wonder of the universe in Birmingham-Southern College's latest theatre production—Silent Sky. The play delves into the life of Henrietta Swan Leavitt, a pioneering astronomer from the late to early 1900s. If you love astronomy, stars and theatre, this is the show for you. Be sure your tether is secured to your seat! This show is so stellar you may drift into outer space. Tickets.
"Maybe this time I'll win!" 
Fierce. Bold. Boundary pushing. I could only be talking about Virginia Samford Theatre's production of Cabaret! Follow the story of vivacious, talented cabaret performer and utterly lost soul Sally Bowles and her relationship with struggling American writer Clifford Bradshaw. Will Sally ever win? Find out this weekend, January 24-26. Buy your tickets!
Ready…Set…Crawl!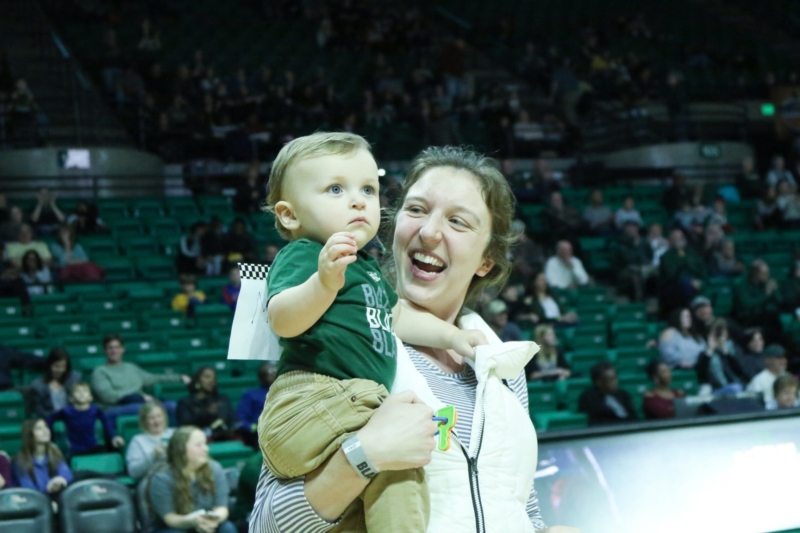 Saturday, January 25 marks the 4th Annual Little Blazers Baby Race at Bartow Arena. This popular—and totally precious—halftime show features the Blazers' fastest young fans on the court as they show off their speed. Who will crawl and toddle across the finish line? Grab your tickets and cheer on these cuties! Use discount code  FAMILY  for $40 value on 4-pack of tickets.
Snapshots for Puppy Love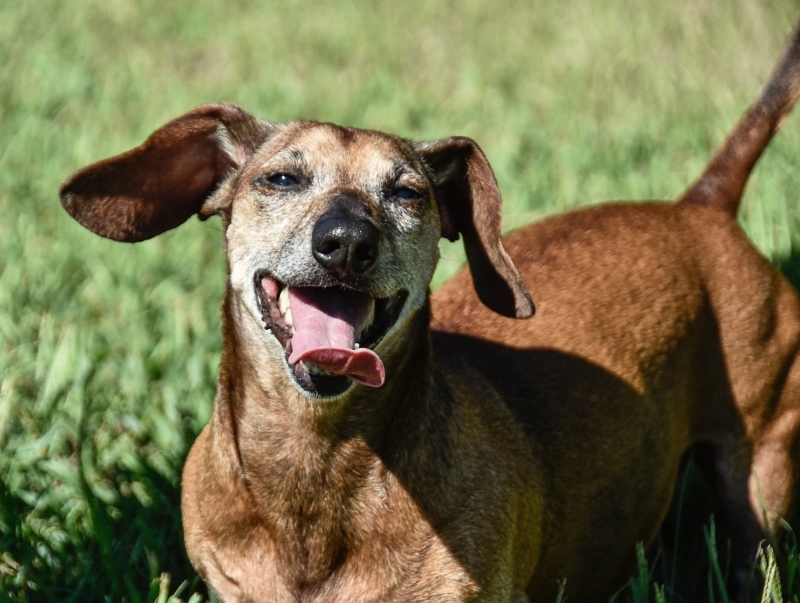 Grab your pup and head to Remy's Dog Park on Saturday, January 25 from 2-4PM for a heart-filled Valentine's photo shoot. There will be Valentine's Day props and lots of doggy treats. Photos will be available for purchase for $10-$15.
Are you ready for it?
It's time for Now the Weekend Video Edition. I don't know about you, but I can't get enough.
All Weekend Long—January 23-26
Cabaret @ Virginia Samford Theatre. Fri.-Sat. 7:30PM, Sun. 2:30PM. $20-$40. Tickets.
Saturday-Sunday—January 25-26
Birmingham Feline Fanciers CFA Cat Show @ Zamora Temple. Sat. 9AM-5PM, Sun. 9AM-4PM. $4-$9. Tickets.
Friday—January 24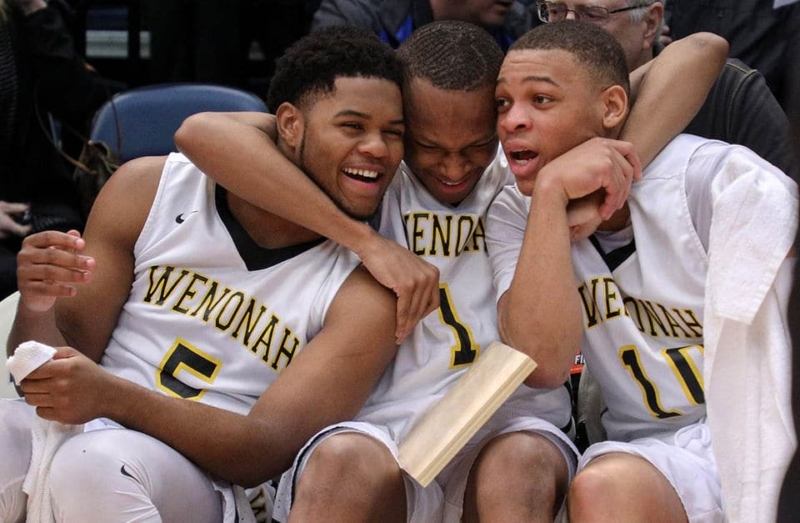 AHSAA Wrestling Dual Championships @ Birmingham Crossplex. 8AM. $10. Tickets.

AHSAA Bowling State Championships @ Oak Mountain Lanes (Pelham). 8AM. $10. Tickets.

EmoProm: I'm Not Okay Edition @ Zydeco. 9PM. 18+. FREE.

Birmingham Boat Show @ The BJCC. Fri. Noon-9PM, Sat. 11AM-9PM, Jan. 26 Noon-5PM. $10 (Ages 12 and under FREE). Tickets.

Liverpool Legends @ Lyric Fine Arts Theatre. 8PM. $40-$50. Tickets.

Bad Movie Night @ Sidewalk Film. 8:30-10:30PM. FREE.

Jazz Vocalist Belinda George-Peoples @ The Club, Inc. 6-10PM.

Independence Eve: An American Opera in Three Scenes @ Red Mountain Cabaret Theatre. 7:30PM. Fri. 7:30PM-9:30PM. Sun. 2:30-4:30PM. $35-$50. Tickets.

Cheshire Possum LIVE @ DanielDay Gallery. 8-11PM. $10.

Alabama Screendance Festival @ Dorothy Jemison Day Theatre at ASFA. 8-9:30PM.
Saturday—January 25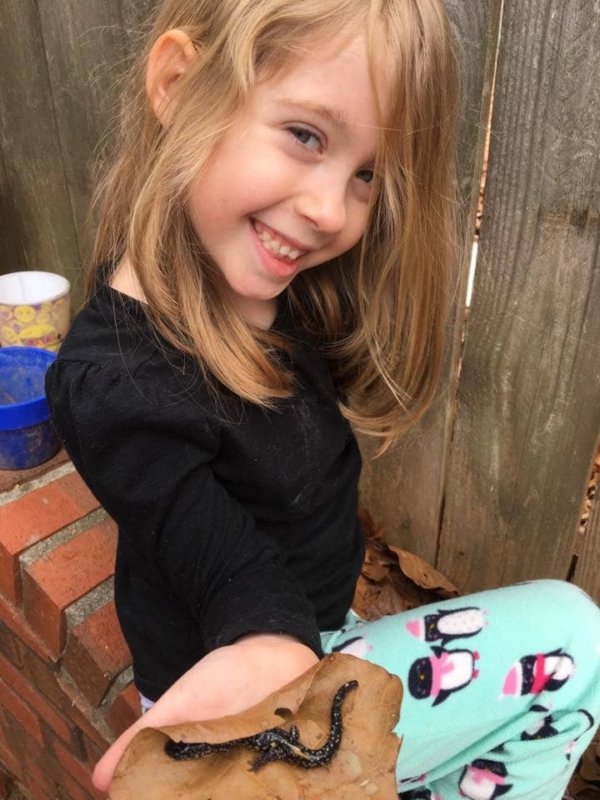 Salamander Festival @ Shades Valley Community Church. 2PM. FREE.

Dog Valentine Photo Shoot @ Remy's Dog Park. 2-4PM. $10-$15.

4th Annual Little Blazers Baby Race @ Bartow Arena. 2PM. $10+. Tickets. (Discount Code FAMILY for $40 4 pack.)

Babes Who Wine & Dine – Roaring 20s Edition @ Rojo Birmingham. 7-10PM.

2020 Birmingham Chinese New Year Gala @ The Boutwell Auditorium. 10:30AM-2:30PM. $7. Tickets.

An Evening with C.S. Lewis @ Lyric Fine Arts Theatre. 7:30PM. $58. Tickets.

Laughs for Literacy: A Fundraiser to Support the Literacy Council @ Saturn. 8-11PM. $15-$20. Tickets

Creative Improvisation Summit @ East Village Arts of Birmingham. 7:30-10:30PM. $10.

Ecology of Alabama's Native Plants @ Birmingham Botanical Gardens. 8:30AM-4:30PM. $80-$100. Register.

Drag Me To Brunch @ Five Birmingham. Noon-2PM.

Velcro Pygmies @ Iron City. 8-11PM. $15-$20. Tickets.

Visual Space: Deaf Learning Program @ McWane Science Center. 1-3PM. RSVP.

January Trail Workday @ Birmingham Urban Mountain Pedalers. 8AM-Noon.

Tea Tasting @ LeNell's Beverage Boutique. 11AM-Noon. FREE.

Altamont Park Work Day @ Birmingham Sunrise Rotary. 8AM-1PM.

4th Saturday Serve @ Kelly Ingram Park. 10:30AM-12:30PM.

Heather Christle Presents The Crying Book @ Thank You Books. 7-9PM.

Kat Fowler @ The Flying Biscuit. 6-9PM.

ArtClay Workshop @ ArtPlay. 1-3PM. 16+. $25. Register.
Sunday—January 26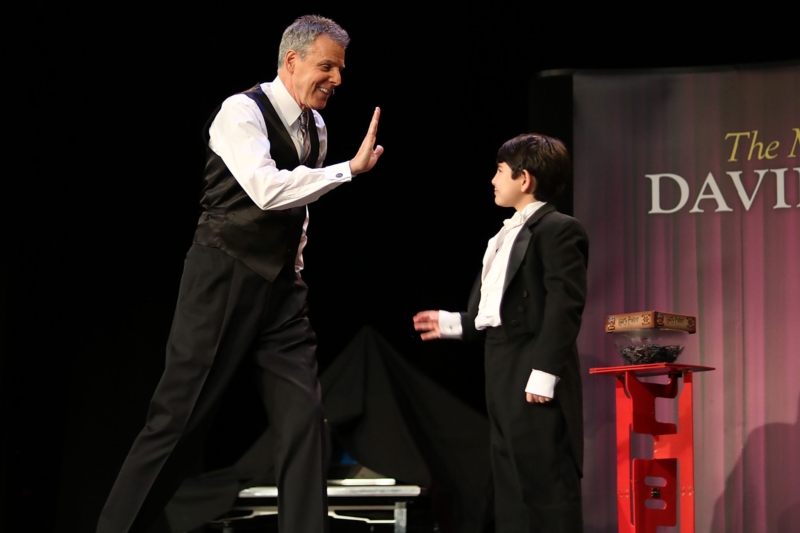 Burns' Night Celebration with Birmingham Celtic Music Session @ Brennan's Irish Pub. 6PM

Magic Moments Magic Show @ Lyric Fine Arts Theatre. 2-5PM. $25-$100. Tickets.

Open Jam Night @ Crestwood Tavern. 6-10PM.

Sober Sunday Tastings @ LeNell's Beverage Boutique. Noon-9PM.

Grammy Awards Watch Party @ Sidewalk Film. 6-10PM. FREE.

Micro Wave Dave and the Nukes Sunday Jam @ DanielDay Gallery. 2-6PM. $15.

Journey to the Great Temple of Travel: Birmingham's Terminal Station @ North Shelby Library. 2-3PM. Register.

Todd Snider @ Iron City. 8PM. $25-$40. Tickets.
Upcoming Events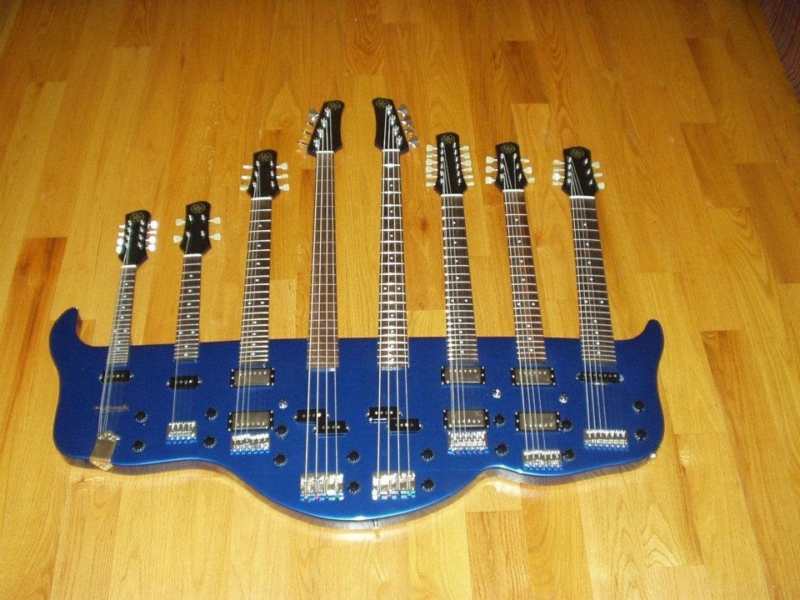 Jan. 20-May 10: Guitar: The Instrument That Rocked The World @ McWane Science Center.$8-$20. Tickets.
Jan. 20-Jan. 2021: Right or Privilege? Alabama Women & the Right to Vote Exhibit @ Vulcan Park & Museum. 10AM-6PM. FREE-$6.
Feb. 1: Rotaract Club of Birmingham Foundation Ball @ Sloss Furnaces. 8PM-Midnight. $25-$90. Tickets.
---